Michelle Rodriguez's Height
5ft 4 (162.6 cm)
American actress best known for roles in movies like The Fast and the Furious, Resident Evil, Avatar and Machete. On her official website it gives 5ft 5 as her height.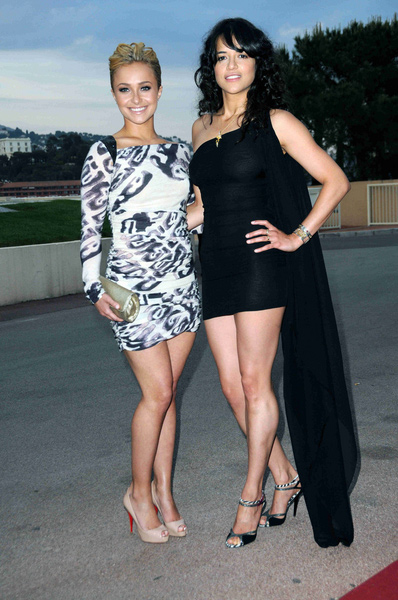 Hayden Panettiere
with Michelle
Photos by PR Photos
You May Be Interested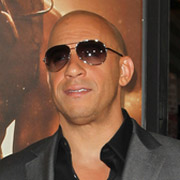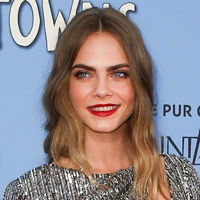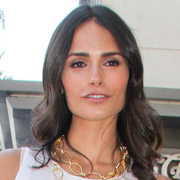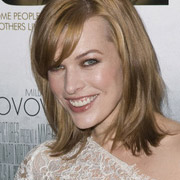 Add a Comment
67 comments
Average Guess (45 Votes)
5ft 4.26in (163.2cm)
TheBat
said on 19/Sep/20
I wouldn't be surprised if Michelle measured at a bit over 5'4".
Miss Sandy Cowell
said on 12/Jul/20
💐🎁🎂 Happy Birthday Michelle! 🎂🎁💐
Wishing Michelle Rodriguez a Very Happy 42nd Birthday! I just found 165cm for Michelle, who looks fairly tall next to Hayden Panettiere, but isn't HP 5ft1 at the most?
5ft4.25. 😃👍🎉
💐🎉🎁🎂💐🎉🎁🎂💐🎉🎁🎂💐🎉🎁🎂
Miss Sandy Cowell
said on 29/Apr/20
@ Nik - For some strange reason, I have mixed Michelle up with an actress called Rosario Dawson, who appeared as part of a star-studded cast in a film called 'Sin City'. Both girls have long, raven hair and beautiful olive complexions. Rosario is rather taller, at 5ft7, and with the high shoes or boots that were required of her to wear in 'Sin City', she looked positively tall.
I think that when I saw her in 'Machete', that's when the mix-up was triggered.
If you, Nik, were to sport high heels without getting a weird reaction from passers-by, you would have to travel back to the 70s, when it was unfashionable NOT to wear high-heeled, platform shoes for young women and trendy young males alike. My highest pair, which I had in brown and black, gave me 5 extra inches, and they were a whole lot more comfortable than they looked!
Cheers to you, Nik, and to your Mum,
Sandy 💐 XX 😁👍 XX
Nik Ashton
said on 27/Apr/20
@ Sandy Cowell - I agree, Michelle does have a major height advantage and she does have a very good posture and figure too! For me they could pass as 5'5" and 5'1" in the above photograph, I would look like a giant if I suddenly appeared in this photograph with them, especially if I was wearing heels!
Miss Sandy Cowell
said on 19/Apr/20
Hayden Panettiere is only a touch over 5ft, Nik, which does give Michelle a major height advantage. Mind you, Michelle does have a very good posture and figure.
5ft4.5 👩👍
Nik Ashton
said on 17/Apr/20
@ Sandy Cowell - Michelle comes over as pretty tall on celebheights too, she looks to be a strong 5'4", in fact as strong a one as you are ever likely to see! There may be a good case for an upgrade, look at the average guess!
Sandy A Cowell
said on 15/Apr/20
@ Nik - She comes over as quite tall in her films!
Five foot four and a half! 😁👍
Nik
said on 12/Apr/20
@ Sandy Cowell - I agree that she could be 5'4.5" and plenty of other people agree with you too!
The average guess is 5'4.29" (39 votes)!
Nik Ashton
said on 28/Mar/20
She does look taker in the above photo!
Miss Sandy Cowell
said on 12/Jul/19
Michelle always comes over as taller to my eyes. Today is her 41st Birthday, so I'd like to say...
🕯️🎁🎂 Happy Birthday Michelle! 🎂🎁🕯️
Have a truly great time!
5ft4.5.
💝💐🎈🍰💝💐🎈🍰💝💐🎈🍰💝💐🎈🍰
Nik
said on 24/Jun/19
The average vote works out to be 5'4.34" after 34 votes!
Nik
said on 23/Jun/19
She is average but looks taller!
khaled taban
said on 17/Jun/19
5ft4 1/2 sounds good
Nik
said on 8/Apr/19
I can see why the average vote works out to be 5'4.36" after 32 votes!
Tkazii
said on 26/Dec/18
Looks 5 5 to me
Johnnyfive
said on 5/Nov/18
She is insanely hot but if Hayden is 5 1/2 feet tall (153cm) as measured by Rob, then Michelle is around 5'3 (160-161cm) based on this photo.
Nik
said on 22/Jun/18
She looks taller!
MAD SAM
said on 21/Jun/18
161.5 cm seems accurate
Realist
said on 3/Sep/17
In Girlfight her boyfriend was like 5'8 and her little brother was like 5'2 maybe she looked WAYY shorter than her bf in that movie like 4 or 5 inches easy I would say she is 5'3 they messed up the camera angles to make her not look short
Canson
said on 25/Apr/17
Looked about 3-4" shorter than my wife when she met her. I'd say 5'5 out of bed 5'4.25 at her lowest. My wife is 5'7 3/4
Sandy Cowell
said on 5/Apr/17
I've just watched a film called 'The Breed' on the 'Horror' channel and Michelle's is one face that I instantly recognized. I put her height at 5ft4.5, but I didn't take it in that well in the film, which was about a pack of savage but beautiful dogs! You could say that Michelle played a bit of a heroine in it, showing herself to be a lot pluckier than the boys!
I'm sure it was she who mentioned her weight to be 120lbs as well - of strong, brave shapely woman! I would believe 5ft5 for Michelle, as stated on her website, so I'll settle for a bit of both the aforementioned heights, which leaves us with 5ft4.75! 🐕🐩🐶
Adijos
said on 21/Mar/17
5'5" in 165 cm my guest is her real height.
Josh Jeffords
said on 2/Jan/17
Great build beautiful woman seems like a cool person.
She has looked taller than most actresses no idea where short claims come from.
Decent actor usually actioner.
Aza
said on 7/Nov/16
Man she is so hot! She can do it all! Yep 5'4.5. Good listing Rob.
Franca
said on 13/Mar/15
It says a lot about this actress that this is her height and she kicks ass better than all the 5'7" + taller hollywood action actresses.
amana
said on 13/Mar/15
Rodriguez is a nice actress wid her hight.she does'nt look 5'5.she looks taller than her hight.she is a great actress wid her fitness
myssleah
said on 7/Oct/14
Im 165 cm which is (measured by a doctor) 5foot 3/4 inch, which is the measurement as her from what I've seen.
idi
said on 12/Aug/14
Nearly the same height as Cara Delevingne.... Who is lying more?
Az
said on 8/May/14
I was in line with her at a Starbucks in lax. I'm not super tall and she came up to my shoulder. 5'2 I thought.
Ted
said on 7/Dec/13
Very odd... she looks 5'3" in most everything.
Nor am I seeing quite 4.25" of difference between her and Hayden in the pic. Remember, women that short tend to have small heads.
sena
said on 8/Jun/13
She is not even 5'3... if you see her right next to Shakira who is 5'1 michelle looks even shorter.
K
said on 31/May/13
This really shocks me. I thought she was shorter, like 5'2". She's pretty built though, maybe that's why she appears shorter on screen? She has to be at least 5'3.5" next to Hayden. She really doesn't look over 4 inches taller? Hayden have height advantage with her shoes?
marla singer
said on 11/Feb/13
Honestly Rob, this is a joke. Looks 5'1 at best here compared to 5'6.5 Zoe Saldana
Click Here
and
Click Here
With Jordana Brewster who is 5'6.5
Click Here
well my sister is 5'6.5-5'7, I'm 5'5 and we could never look that different in height. Michelle is 5'3 in my opinion, maybe 5'3.5...
cindy
said on 27/Dec/12
In the resident evil movie fighting scene in the snow she looked pretty tall fighting with those guys.. So I'm surprised she's 5`4..
marla singer
said on 14/Oct/12
She looked very short next to jessica alba... i would have said 5'3.
Even with hayden here, i don't see more than 7-8 cm difference
dave
said on 11/Jan/11
she looks 5'3 or 5'3.5" at most, maybe 5'4 with shoes on...regardless, she's got a hot, fit bod...loved her in 'machete', especially the final fight scene, very sexy..not too muscular, not too thin, just right.
Legend
said on 5/Jan/11
I would say average for a female is 5'3.
Jesse Rodriguez
said on 16/Nov/10
My opinion is that 5'4"is average for a female.
josh
said on 26/Jun/09
i think she is like 5'3 5'4 i dont understand why all the sites have at 5'6 when she is just a average height
Anonymous
said on 9/Apr/09
Evangeline Lilly is taller than her because i'm sure i saw them standing together on lost and Evie was taller
glenn
said on 15/Dec/08
she is closer to 5-5.i see her all the time.
RandomGirl
said on 14/Dec/08
As a friend, I will tell you right now that Michelle is NOT 5'2. The "Gawker Stalker" sighting is completey wrong, lol.
Michelle is right at 5'4-5'5 because I'm the same and she's my height. I know this for a fact, believe me or not. As for her weight as previously asked, she typically ranges between 120 and 125 depending. She is actually a very very slim girl and were it not for her muscle tone she would probably weigh in at around 110-115, but she stays very fit and her very slender muscle mass adds in the extra few pounds putting her at a healthy weight. I actually recall back in Summer 2006 after leaving "Lost" she'd lost a bit of weight and weighed in at 121. She said "Wow I need to put on some weight." Yeah, a celeb who recognized they'd gotten to skinny. Shocking I know.
Jim
said on 9/Sep/08
What about her pounds?...i believe she is 125 pounds...
penguin
said on 22/Aug/08
i'm watching SWAT atm and she's at least 7" shorter than Collin Farrell, maybe more
steph
said on 14/Aug/08
i thought she was 5 2.
Dias
said on 6/Feb/08
Shes most definitely taller than 5'4.. I didn't know it was here at first, but I was walking behind her briefly inWellington, New Zealand (filiming in avatar) today. Shes quite tall. Im 175cm and she looked aorund 5'6 - 5'7?
myspace celebrity
said on 30/Sep/07
i think shes more like 5'2 next to collin farrell in SWAT
timber
said on 16/May/07
Gawker Stalker sighting, Broadway & 8th St,May 16th, 2007 @ 3pm:
"Michelle Rodriguez walking past the NYU building. Dressed in white with a random white scarf was the only reason I saw her as it flew in my face. Was walking with some power-tie guy and talking loudly she looked fairly normal though, not scary skinny only about 5'2. Can't believe she got to make-out with Sawyer!"
Jennifer
said on 28/Sep/06
Click Here
OKay! Found the clip where she sleeps with Sawyer (in Lost). At about 53 seconds in where she punches sawyer you see she's tiny - and then at 1:04 she lifts up her leg and you see a shot of her heeled boot!
Jennifer
said on 27/Sep/06
Although She looks the same height as EVangeline Lilly she is wearing heels on her boots. ALthough most of the time they hide this - you can clearly see them when she sleeps with Sawyer and also some of the scenes where she is next to Lily she is clearly smaller - will see if I can find some pictures!
Anonymous
said on 15/Jul/06
Does anybody know who's taller, her or Evangeline Lily? Any photos of them together?
Anonymous
said on 7/Jul/06
Seriously, if she is 5'5, then I must be 5'10 and not the "almost 5'8" my doctor and personal trainer measured me at. When I stood by her for 10 minutes in LAX, I was in flat flip flops and she was in giant wedges and she was not above my eyeline!! She is seriously shorter than 5'5 or I need to go for America's Next Top Model!
hawaii
said on 5/Jul/06
met her, hung out with her... not 5'5". more 5'3". very thin & tiny too.
suzie
said on 4/Jun/06
Stood next to her - 5"2' and not an inch more - don't matter what the rest of ya all say! Don't rely on pictures- go meet her - she is small!
ForensicNYC
said on 1/Jun/06
She served ONLY 4 Hours and 20 Minutes of her TWO MONTH jail sentence and was released last Thursday, May 25, 2006 from LOS ANGELES COUNTY JAIL... Hmmm... better check those mug shots...
Click Here
Just add those height lines in that grey area...
Glenn
said on 29/May/06
Prison heights arent always accurate as I unfortunatly know from experience,but she always looked 5-5 to me whenever I bumped into her.
michelle
said on 29/May/06
saw her today at fred segal. i agree, i think she is 5'5"
L.
said on 28/May/06
Sorry but there's no way this chick is 5'2....
She's 5'5, no doubt. When she was booked in jail that was the height listed. They are darn accurate with prisoners....
5'6 did seem too tall, as she does seem a BIT shorter than that. I think the thing is she DOES seem bigger/more powerful onscreen, so when people see her in real life and see this size 3 slim chick she probably seems really shorter too....but yeah, 5'5 for sure. There's no way she's any shorter, nor taller.
phillyflash
said on 20/May/06
Yeah, saw her on the Jay Leno show too. She's tiny! Even in 3 in. heels. And I see her listed alot of places (such as IMDB) as 5'6, LOL!
Polska
said on 12/May/06
Saw her on Jay Leno with Tom Cruise and when she shook his hand with 3 inch heels she was at least 2 inches, closer to 3 inches, shorter.
paleface
said on 8/May/06
When 'Girlfight' came out, I read she was 5'2. I only remember it because I was surprised she was so short.
Hawaai
said on 7/May/06
Have met her in person, asked for her autograph...we were both wearing flip flops (VERY humid day!) and I am 5 ft 4 in, and she was AT LEAST 2 inches smaller then me! I said to her that she looked taller on screen...and she laughed and said that she gets that a lot, but unfortunatly the camera only adds 10 pounds in weight, not in height, and that the rest had to be done with shoes and uneven ground. Incidently she was with Matthew Fox and his wife, and Matthew fox TOWERS over her in real life! Literally!
Glenn
said on 6/May/06
5-5 sounds right actually.I have 3 photos with.
MD
said on 5/May/06
Looks like it seems to be a general consensus that there is no way she is this tall...
[Editor Rob: I'd forgot about this lost chick...I agree she can be knocked down a bit...there was a pic somewhere of her in flats I thinkbeside valderrama. Now if you gave him 5ft 7 then for sure she's 5ft 4 at best.]
Anonymous
said on 6/Mar/06
I stood behind Michelle at the Satrbucks at Terminal 4 Gates A/B in LAX for about 10 minutes. She is about 5'2 or 5'3" with the most amazing body ever. In 4" wedge Sandals she still came up to my nose ( I am 5'7.5". Really, tiny and her abs were rediculously ripped.
Anonymous
said on 28/Jan/06
I don't know why, but I always envisioned her as being a lot shorter than 5'6"....she never seemed particularly tall in any show or movie I've seen her in.
j-money
said on 3/Jan/06
yo she super sexy is hell and she not 5.5 because i met her in person and
i am 5.7 and she barely came to my chin she like 5ft2.