Joseph Fiennes Height
5ft 11 ½ (181.6 cm)
English actor, best known for appearing in films such as Enemy at the Gates, Shakespeare in Love, Risen, Elizabeth and Stealing Beauty.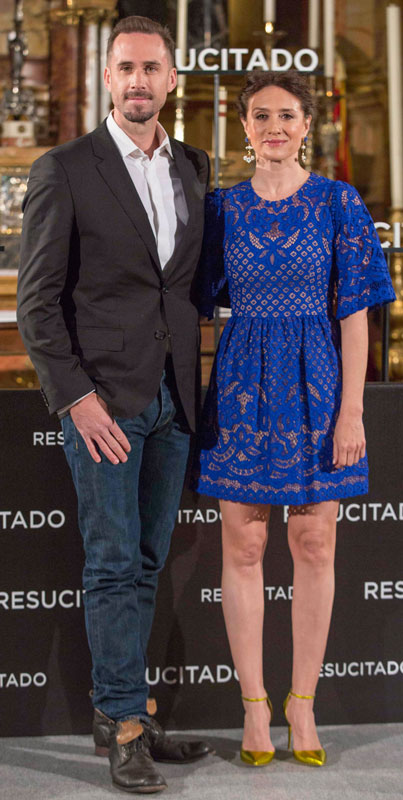 Joseph with
Maria Botto
Photos by PR Photos
You May Be Interested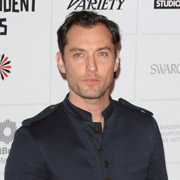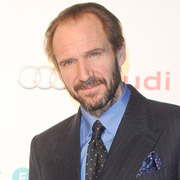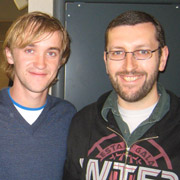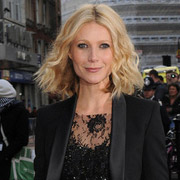 Add a Comment
31 comments
Average Guess (24 Votes)
5ft 11.5in (181.6cm)
michael kielty
said on 6/Oct/20
Never looked much over with 5 ft 11 with Zachary Quinto in AHS
Miss Sandy Cowell
said on 27/May/20
🎁🎂 Happy 5️⃣0️⃣th Birthday Joseph! 🎂🎁
Many Happy Returns of the Day to Joseph Fiennes, who turns half a century young today. XXX
6ft 🎊🎈😃👍🍻
🎁🎂🎈🎊🎁🎂🎈🎊🎁🎂🎈🎊🎁🎂🎈🎊
Miss Sandy Cowell
said on 13/May/20
@ Rampage Clover - I can't see Joseph having played a very convincing Amon Goeth in 'Schindler's List' like his brother did!
What a loathsome piece of work Ralph played! 😣
5ft11.5 😄👍
Rampage(-_-_-)Clover
said on 23/Jul/19
Ralph - better actor
Joseph - better looking
Littlelee5ft6
said on 2/Jun/19
Wow he looks like ryan gosling in the above photo. I can believe he is near enough 6 foot
Miss Sandy Cowell
said on 24/May/19
He survives though, only to have his virginity pinched from him by the evil-spirit possessed Lily Rabe. She has grotesque plans for him - and the Church. You can never accuse this show of lacking imagination! 😮
Miss Sandy Cowell
said on 24/May/19
Joseph played one guy who actually did look for the good in people in 'American Horror Story' Season Two, 'Asylum', starring as a man of the cloth. This was most unusual, and he ended up trusting that evil Santa Claus killer, played by Ian McShane, and got crucified for it.
I am pretty sure he will pop up again in another series. Let's hope he fairs better next time!
5ft11.5.
Dreampuffe(5'9.5
said on 23/Nov/17
Lol, 5'10"? he's abit taller than his bro and nothing under 5'11" for both!
Slim
said on 28/Sep/17
Richardspain said on 30/Apr/17
6 foot with shoes.
Barefoot 5'10
************
You need to sober up buddy, the guys nearly 6'.
Richardspain
said on 30/Apr/17
6 foot with shoes.
Barefoot 5'10
Sandy Cowell
said on 18/Apr/17
@ Arch - I agree he's got a 'kinder' face, which is reflected in his roles, just like Ralph is often given parts parts that are simply detestable!
But in that picture they look more like brothers than they usually do!
Arch Stanton
said on 17/Apr/17
Can't see it Sandy, except his face shape and increasingly receding hairline. He's much better looking than Ralph facially.
Sandy Cowell
said on 17/Apr/17
Ha ha! Joseph looks charmingly like brother Ralph in this picture, more so than he usually does methinks!
I have never seen the two brothers standing together to compare their heights, which is something I'd dearly love to do! I think comparing sibblings of the same sex is great fun! I believe Ralph is 5ft11 or just under, though I always saw him as 'weedy' after seeing him star with 6ft4 Liam Neeson, though that had something to do with the bullying part he played! But I'm here to talk about Joseph, so I'd better not digress anymore! 😋
I am fond of the charming, Tuscany-set visual feast of a film 'Stealing Beauty', which sees him star with a teenage Liv Tyler. Liv, being 5ft10, is a bit smaller than he is so I am thinking 5ft11.5 for Joe. There's the other small matter that, although I haven't seen them stand together, I get the impression that he is a bit taller than Ralph; maybe it's the shape of his head, which is more oblong - AND he sports a goatie which can elongate the face! Hmm! That's no proof of height! 😦
The brothers also have a very interesting explorer cousin, Ranulph Fiennes, who has sat with Susie Dent in 'Dictionary Corner' on 'Countdown'! You can see the family resemblance! He (Ranulph) could even pass for another brother!
My conclusion, though it's far from a foregone one as my reasoning has been dodgy at best, is 5ft11.5!
GatorX
said on 15/Apr/17
I stood next to him. He's about 5'9 or 5'10". He's also quite slender... I'd say 160, but that was a few years back.
Anonymous
said on 16/Dec/16
Absolutely not the listed height.
5ft 10 at the most, as can be seen in risen with Andy Gathergood who is close to 6ft 1.
spainmen191cm
said on 31/Oct/16
Rob, if Jude Law has admitt to be only 5ft10 maybe this listing is a bit optimistic as he look ver close in height to him
WhoCares
said on 11/Jul/15
Click Here
Does this look like 182 to you? Barefoot Kidman, listed as 179 on your own web-site, is taller than Fiennes in boots.
[Editor Rob: well he's not exactly walking tall, you can see
In another still
the difference becomes more in his favour if he stood better.]
badboy
said on 28/Oct/14
He was atleast 4 inches shorter than dwyane Johnson who is 6'2.5 in the movie hercules
Arch Stanton
said on 1/Apr/14
Mm in g imaging them on the DVD cover of Enemy he actually looks easily an inch taller than Law. IN the film I didn't think he looked taller than Jude at all although granted his posture wasn't always great and he was often arms around people and leaning talking to people.
Arch Stanton
said on 1/Apr/14
Ah you sure about this Rob? I thought Jude Law looked about the same if not a shade taller in Enemy at the Gates.
[Editor Rob: I think they were very close, hard to say much difference I suppose]
Rampage(-_-_-)Clover
said on 17/Jan/14
He does look 181-182cm range in Shakespeare In Love w/h 185-186cm Colin Firth and 188-189cm Ben Affleck. This is an accurate listing.
cole
said on 20/Aug/13
Seems a wee bit taller than his brother Ralph, whom I've always thought was a legit 180 cm range guy. 182 cm for Joseph is fair guess.
Christian
said on 18/Sep/11
Is he taller than his brother? I would say the opposite. I think they are both in 180-181 cm range though.
Doug
said on 7/Apr/09
Actually the evidence with Paltrow and other people suggest he is not even 5'11" and is nearer 5'10". Doubt he is 5'11.5".
Doug
said on 7/Apr/09
Always look like a 5'11" guy, no more but I could buy a little less. He was indeed an inch shorter than Jude Law, surely Jude isn't 6'? Maybe he is 5'10"?
ted
said on 17/Sep/07
Jeremy Irons is listed here at 6-1 and he is more than one inch taller than Fiennes(In the merchant of Venice);he is lucky if he is 5-11.
LOGAN5
said on 16/Apr/07
In Killing Me Softly in which he has lots of nude scenes with Heather Graham he is a couple of inches taller. If Heather is 5'8" then that puts Fiennes at about 5'10".
Anonymous
said on 7/Dec/06
Well, Ray Liotta was eye to eye with Joseph Fiennes in a movie they made with Gretchen Mol (can't remember the name, dang), Though Fiennes looks the same height as Gwyneth Paltrow in Sheakspeare in love, and she was in flats, so if Gwyneth Paltrow is 5'9, they both are 5'9 too? my guess is that she would wear 5 cm lifts in some scenes that would make her look taller, like 1.80 (without showing her feet of course), I think Ray Liotta is indeed 5'11.5, and Joseph Fiennes is not 6', more like 5'11.
[Editor Rob: true in a way, 182cm maybe is closer to the truth.]
Coffeecakes
said on 1/Oct/06
He only looked about an inch taller than Gwyneth in Shakespeare In Love. She seemed to be wearing flats the whole time.
Anonymous
said on 8/Nov/05
But he's 2" plus shorter than Saffron Burrows?? I think he's closer to 5'10"
Issheuhboy
said on 16/May/05
Next to 6'1 Jeremy Irons, this seems about right...
http://www.schmiddy.net/photos/tiff_04/dsc00445.JPG