Josh Lucas Height
5ft 11 ½ (181.6 cm)
American actor best known for films such as Stealth, Red Dog, American Psycho and Sweet Home Alabama. On TV he stars in The Mysteries of Laura. He talks about his height in South Africa's Sunday Times,
"Oh, (I'm) barely six foot...I heard this thing about George Bush, about how, for about 20 years, he's lied about how tall he is - of course, he lies about everything. Anyway, they finally busted him. He's barely five eleven. But he always says he's almost six one. I'm barely five eleven-and-a-half, so I'm six foot"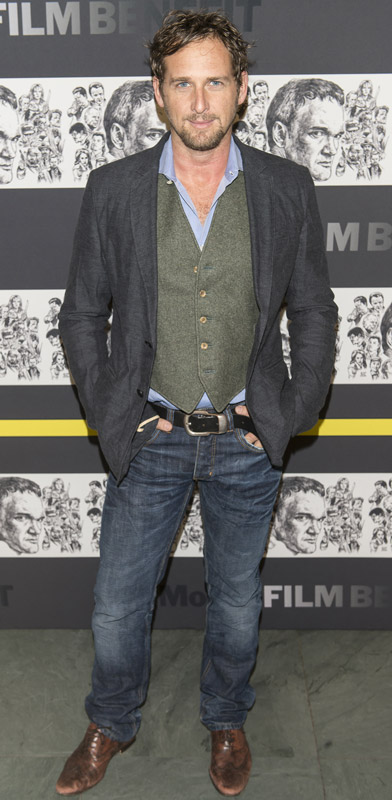 Photos by PR Photos
You May Be Interested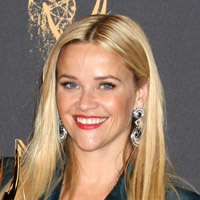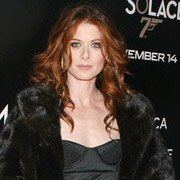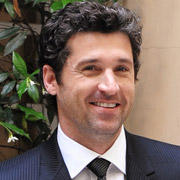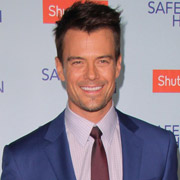 Add a Comment
156 comments
Average Guess (10 Votes)
5ft 11.65in (182cm)
Rampage(-_-_-)Clover
said on 4/Apr/21
Solid/strong 182cm guy at least, can look 183cm
Chris Junior Hernandez 1990
said on 21/Dec/20
In 2004 Around the Bend with already 5'11 1/2 Christopher Walken (peak 6'0) , Josh easily edge out Walken in that movie pretty much as 1/2" difference. Really hope Rob will meet Josh Lucas on a day to solve the great mystery of his 6'0 presence. I wouldn't go below 5'11 3/4 a low for him.
Chris Junior Hernandez 1990
said on 9/Dec/19
Lucas did not look a full 4" shorter than 6'3 1/2 Josh Duhamel. Either he is really 5'11 1/2 and Duhamel 6'3 1/4 or he is 5'11 3/4 and Duhamel hit it as listed height.
Spencer
said on 25/Nov/19
Legit 6 footer
Junior Hernandez 1990
said on 11/Jun/19
Rob, you see the point he claim 5'11 1/2 and he also claim 6'0 earlier it could be a downplay and a round up at 6'0. He always look 182-ish than only 5'11 1/2.

Editor Rob
I think lucas at 5ft 11.5 looks right to me.
Junior Hernandez 1990
said on 2/Jun/19
@Lawson Then 6'3.5" Josh Duhamel will look 6'1.5" max to you.
Lawson
said on 8/Mar/19
Looks no more than 5'9.5" to me
Junior Hernandez 1990
said on 2/Jan/19
I would believe like Rob wonder that Josh could be measure a low at 5'11 1/2. He could pass for an upgrade 5'11 3/4 since most of the listing have listed fraction higher.
Guru Guy
said on 13/Dec/18
Easy 5'11.5 He could easily pass for 6'0. Great height
Junior Hernandez 1990
said on 18/Aug/18
Rob, do you think Josh could have measure 182cm at a low and just going with 5'11 1/2 instate of round up claiming that he is 6'0?

Editor Rob
I think he generally looks a decent 5ft 11.5 guy, so maybe it wasn't an early morning measurement.
Junior Hernandez 1990
said on 9/May/18
@berta Agree Channing is a flat 6'0 looks it next to 6'6 Reid Carolin. Josh could have a chance measure 5'11 7/8 rounded down 5'11.5".
berta
said on 2/Mar/18
the height difference beetween him and foxx looks the same as channing tatum and fox. this guy looks 182 channing could be 183 flat
Faza
said on 1/Mar/18
Yh decent height i like his quote at least he is being honest i think he could be in that 181- 182cm range and his barely 5'11 and a half bit probably means that unless he is being modest and he is closer to 6'0 but really any guy around 5'11.5 will claim 6'0 9 times out of 10
Rampage(-_-_-)Clover
said on 22/Apr/17
Also in A Beautiful Mind...
S.J.H
said on 7/Apr/17
It's weir he often make every co-star look legit 2cm shorter than rob listing just like jamie foxx, justin long, ryan reynolds. This four is special cases. Lol
Rampage(-_-_-)Clover
said on 9/Feb/17
He looks like weak 6ft rather than a strong 5ft11
berta
said on 9/Feb/17
he looks to have the same height difference to jamoe foxx as chaning tatmum have . this guy 182 and chaning 183 seems about right by looking inn to that
Johnny
said on 22/Jan/17
@Rob do you still have that photo of Josh with Big G? I want to see that 5 inch difference that everyone was talking about back in 2006....

Editor Rob
I wouldn't have thought as much as 5 inches,
Click Here
ArjunaKorale
said on 9/Jul/16
It's weird coz everyone in my immediate family have diff ideas of who Lucas reminds them of. Josh's looks remind me of a less severe, more handsome version of Ralph Fiennes. My wife says that he reminds her of Matthew McConaughey. And my little daughter says that he looks like Owen Wilson, lol!
Rampage(-_-_-)Clover
said on 20/May/16
Out of bed: 184-185cm
Before bed: 182-183cm
Rampage(-_-_-)Clover
said on 28/Apr/16
He's a better looking version of Peter Berg...
Rampage(-_-_-)Clover
said on 13/Apr/16
I'd have leaned toward B. If he's not 6ft, he's got to be near it
Rampage(-_-_-)Clover
said on 12/Apr/16
Rob, which of these would Josh measure?
A) 185cm/183cm
B) 184.5cm/182.5cm
C) 184cm/182cm
D) 183.5cm/181.5cm
E) 183cm/181cm

Editor Rob
in that C-D range. On Mysteries of Laura he can look tall even with Messing, although I think debra herself might just be 5ft 7 flat.
Rampage(-_-_-)Clover
said on 18/Mar/16
He's 182/183cm
Rampage(-_-_-)Clover
said on 1/Oct/15
I think around 5ft11½-6ft
ArjunaKorale
said on 23/Aug/15
I don't know if anyone else agrees with me, but Josh Lucas reminds me of a less severe (dare I say, more handsome) version of Ralph Fiennes (not that I'm knocking Fiennes coz I think that he's a fantastic actor)...but Rob, if LUCAS HIMSELF says that he's "barely five eleven and a half", surely that means that Lucas is actually around 181 cm tall and NOT 182 cm...still a tall guy in my book.
Hypado
said on 10/Feb/15
Josh Lucas is 5ft 11.5in even.
Rampage(-_-_-)Clover
said on 15/Oct/14
Rob, did you know that you still have a page from 2006 called "Does Josh Lucas Round Down?"

Editor Rob
yes it's an old page that one.
Rampage(-_-_-)Clover
said on 10/Oct/14
He can look the full 6ft
cole
said on 20/Aug/13
@Editor Rob: I see. I'll still go with his alleged honesty at the "almost five eleven-and-a-half" claim anyway, which would be 181 cm range in my eyes. That being said, 182 cm is not outrageous at all, but I think that would be the highest I'd argue as an early day height. And after all, 5ft 11.5in is 181,6 cm. Claiming "almost" that height would logically mean he's around 181 cm if one are to lable his claim as honest.
cole
said on 2/Aug/13
He did say "barely five eleven-and-a-half", so maybe 5'11.25 (181 cm) fits better with his claim, Rob?

Editor Rob
I think 11.5 is a fair shout for him, seems like an honest enough guy...
Rampage(-_-_-)Clover
said on 2/Aug/13
Looked over 6ft next to Matthew McConaughet in Lincoln Lawyer
Silent d
said on 10/Jul/13
A couple of inches taller than patrick dempsey. A few inches shorter than josh duhamel. He was a few inches taller than katherine heigl until she put on 4inch heels and in some scenes she was taller than him. 182cm.
Pedro
said on 7/Jun/13
Here he is next to Jessica Alba, Isabelle Fuhrman and Liana Liberato:
Click Here
Balrog
said on 27/Jan/13
SAK I think you got the wrong link.
SAK
said on 8/Jan/13
Next to Duhamel(192cm).
Click Here
Trey
said on 8/Jan/13
Think he's actually a 5'10-lift-wearer. In boots a lot.
BigT
said on 27/Jul/12
Click Here
182 cm... Yeah right. 178-179 cm at most.
R
said on 21/Jan/12
Josh, is about 5'10 w/ cowboy boots on. I met the guy, spoke to him on Sunset in Hollywood. I stood next to him, and he wasn't but a couple inches taller than me. I'm a good 5ft8 on a good posture day.
steven
said on 14/Jan/12
5'11.5 is accurate and honest.
LAN Jiao
said on 17/Oct/11
in tell tale josh looks solid 6'1.25 in big sneakers and boots. 182-182.5cm bang on!
LAN Jiao
said on 16/Sep/11
honest 5ft11.5 dude. nothing less. unlike spike up hair josh duhamel who apear a weak 8cm taller than lucas yet claim 6ft3.5 and gangly look. lol
Rampage(-_-_-)Clover
said on 6/Sep/11
How's it a rare breed, Rob? Hollywood is full of 5"11-6"0 movie stars. Bruce Willis, Leo DiCaprio, Matt perry etc.

Editor Rob
it's rare for men in that range to say 1/2 or 3/4 rather than just say 6 foot
Rampage(-_-_-)Clover
said on 23/Aug/11
Maybe he is really 6ft, Rob?

Editor Rob
I think he's an honest 5ft 11.5er, a rare breed amongst actors.
TruebloodFan
said on 21/Jun/11
I saw 'Tell Tale' the other day. this guy is honest.
Kal-El
said on 3/Mar/11
I think he is 6 ft but he can looks taller than this.
Rampage(-_-_-)Clover
said on 4/Dec/10
Between 182-184cm
Brad
said on 14/Jun/09
Frank2 on 8/14/06:When You meet me you'll probably think I'm 6' 1" as well. Probably because you are 5' 6". He knew, 3 years ago. June 7 2006 Rob post to Frank2: but a few months ago he said he's 5' 8" all day. "All day"!. Whatta joke. Get him beating midtown after that car snooze 6 hours after a Rob 5' 6.75" (less a bit)measure and I'm sure Glenn is 5' 8". Try probably under 5' 6.5".
Sims6
said on 13/Jun/09
Also, Frank2 OWNING Glenn on this page is nothing short of brilliant.
Hugh 190cm
said on 4/Jun/09
Rob are you sure we're not dealing with a 6ft+ guy who rounds down. He has never looked less than 184cm in his films. In poisedon he towered over burt Reynolds and had almost a foot over reese witherspoon in sweet home alabama
Clay
said on 19/May/09
Nyce, Eric Bana is barely 6'2. He's never looks 6'3.

Editor Rob
please can you use one name thanks.
Paddy
said on 2/Mar/09
There is no way for Jessica being 170cm. She must be shorter than that. Far shorter. I would give her 165cm. I am 184 cm ( measured recently at doctor's office ) and next to my 169cm mom I think I look exactly like Josh next to Jessica in one of the link below, talking about 'the angle of the shot'. What is more, Josh must be taller than 182cm. Maybe as tall as me. But the sure thing is that she doesn't look 170cm. Even next to Justin Timberlake, who claims a ridiculous 6'1'' ( ~185.5cm ) for himself.
Regards
-_-_-(Hugh)-_-_-/
said on 24/Feb/09
Can look 6ft.
Nyce
said on 17/Jan/09
I'm looking at The Hulk (don't ask why), he isn't much shorter than 6'3" Eric Bana.
yoyo
said on 18/Dec/08
Jessica Biel looks 8in lower this guy. His 182 Jessica Biel would be 162.
anonymous
said on 10/Nov/08
In sweet home alabama he looks 6 foot next to 5 foot 4 reese wetherspoon. I would say he's 6 foot compared to 5 foot 11 patrick dempsey.
brent
said on 21/Aug/08
haha hes half a centimetre from 6ft and he calls it barely, atleast he's honest.
Alex
said on 22/Jun/08
Look at what camera angles can do. You have Jessica Biel who is at least 5'7. Jamie Foxx who is 5'8-5'9 and Josh Lucas who only admits 5'11.5-6'0.
Click Here
Alex
said on 22/Jun/08
He must be a tall looking 5'11.5-6'0 guy because I was guess 6'1 in the picture Glenn. And he can look 6'1 too.
glenn
said on 19/Apr/08
any possibilty him or any celebs downgrade themselves just to mess with peoples heads?
glenn
said on 18/Apr/08
rob does what he wants.

Editor Rob
he admits barely 6ft though.
glenn
said on 30/Mar/08
looked 6-1 at least to me if not more.
Alex
said on 20/Jan/08
I was watching Stealth last night and he did look 6'1. But could be as low as 5'11.5-6'0.
glenn
said on 8/Dec/07
probably the only time i forget to take of my headgear.i did it another time with norah jones.and threw my hat to the ground in a fit.norah laughed.i said lets tale another.i always study the footwear.well try to.and try to take in account,the other factors.
H
said on 7/Dec/07
Glenn!!! You look so happy -- but you must certainly be freezing to be so bundled up. J'ai une question pour vous: Do you ever look at the shoes of celebrities before you pose with them? J'ai un autre question: Do you take into consideration that whatever height the celebrity relays to you will be different from what actually appears in the photo due to heels and hats? Okay. Merci beaucoup until next time.
dmeyer
said on 22/Nov/07
wath's funny is that a friend of mine who is 5'6 to 5'6.5 was hired to stand in for josh and he told me josh was 1.75 m like 5'9
Anonymous
said on 16/Aug/07
after looking at getty images he dosnt look over 5'11.5 i dont whi you use to think 6'1 he is a bit shorter than val kilmer and mcdermot who are both 6 ft he is taller than duvall and not mush taller than 171 stiles in heels so a bit under 6 ft seems right
6'3'' JK
said on 11/Aug/07
Next to Glenn looks 6'0'' because he has 4 inches on Glenn
daver
said on 13/Feb/07
nah dude hes probably around 5" taller than her even in heels --look how his leg is bent and he is leaning that probably takes about an inch or so from his full height and mia maestro is standing ramrod straight at approximately 5'7" (with the supposedly 4 inch heels) which would make him 6'
i think he is probably around 5'11.75"-6'0.5" personally
Anonymous
said on 28/Oct/06
Click Here
He seems about 4 inches taller than 5'3.5" Mia Maestro, who is in four-inch heels.
Viper652
said on 18/Oct/06
Puljols might be 5-11 1/2 tops, but nothing more. Baseball heights come close to the cartoonish levels of pro wrestling.
TNTinCA
said on 17/Oct/06
I disagree that Josh is close to 6'1". In The Hulk, there was obviously more than an 1 1/2 separating him and Eric Bana. When I saw that scene, Josh struck me as someone around the 5'11" mark.
Derek
said on 17/Oct/06
Viper, Pujols is definitely no where near 6'3" but I think 5'11" is a little low for him. I'd say 6' sounds right, maybe 6'0 1/2" on a good day.
Viper652
said on 17/Oct/06
Derek, have you noticed just how short Albert Pulhols looks being listed at 6-3? I swear that guy looks 5-11. He was 2 inches shorter than 6-1 Barry Bonds in a few photos as well. And also they appear taller on tv than in person in the first place, which makes them look even shorter. Also cantstop, basketball fudges on most players, and football fudges on half of theirs.
Lmeister
said on 17/Oct/06
Cantstop25 sportsmen fudge their height a lot. A lot of hockey players(NHL) that are listed 5'9''-5'10'' are actually around 5'6''-'5'8''. I bet same goes for other pro-sports. For instance finnish player Petteri Nummelin is always listed 5'10'' I've seen him at a hockey game in Finland and he looked 5'10'' wearing cowboy boots without them 5'8''ish the same goes for Kimmo Timonen...
Derek
said on 16/Oct/06
I know what you guys mean about the baseball heights. There is a Colorado Rockie, I forget the name, but anyway, the guy is listed at 5'9" and an article online said the 5'9" was being VERY generous.
Cantstop25
said on 3/Oct/06
well maybe baseball, but football and basketball for the most part are legit. There huge they dont need to lie about there height.
Glenn
said on 28/Sep/06
Could be.so he looks shorter elswhere?
Viper652
said on 28/Sep/06
Yeah, I think he has some enhanced footwear Glenn.
Glenn
said on 26/Sep/06
Maybe he fooled me with footwear.yeah,Sports can lie just as worse if not more.
Viper652
said on 26/Sep/06
Cantstop, that is NOT true. I had posted that I met quite a few major league baseball players over the weekend, and most of their heights were fudged from 2 all the way up to 4 inches on a couple of guys. Some sports are exagerrated big time especially baseball.
Viper652
said on 25/Sep/06
The guy does give off a 6-2 impression at first glance in the picture. I reckon he was wearing lifts that night.
MD
said on 25/Sep/06
I guess he's a liar, which I can't find for the life of me why he'd downplay his height. Only very tall people sometimes downplay their height, not supposedly 6'0" guys.
Cantstop25
said on 25/Sep/06
athletes heights are much more legit then actors heights. Next to all of the qbs who are listed at 6'5" he def looks under 5'11. Looking at the pic he looks max 5'10" next to peyton and big ben who are both legit 6'5"
he is def wearing special footware in hsi pic with glenn, there is no way he could be that tall, or those 6'5" qb's are 6'7"
MD
said on 24/Sep/06
A 6'0" guy wouldn't lie about his height to try and make himself look shorter. Among the other proof posted, he himself has said he's barely 5'11.5"
Glenn
said on 24/Sep/06
Thanks Derek.
Derek
said on 24/Sep/06
I agree with Glenn. Josh looks closer to 6'1". Josh is tilting his head a little and still looks about 6'0 1/2".
Glenn
said on 24/Sep/06
Seemed taller than that.
G-unit
said on 24/Sep/06
Seems to be 6'0 compared to 5'8 glenn.
Glenn
said on 14/Aug/06
Is that a invitation Frankie boy? you got bucks....[].come to NYC.your probably due for a trip.we will take pics barefoot.and why not December? I think Sly will be here then.then I can make you look double the fool.Frank did submit one pic,and my oh my,Groucho Marx eat your heart out.dead ringer.amazing how you descended quicker than I thought.stooping to lows of my height.Im glad Rob didnt delete these.he did in the past.now everyone can see the sham that you are.so I guess other 5-8ers like me with Deniro are now 5-6.your burying your own grave on the site quicker than I thought,Ill inform the Sly commenters on this. xoxoxox
Frank2
said on 14/Aug/06
When you meet me you'll probably think I'm 6'1" as well. Probably 'cause you're 5'6"!
Glenn
said on 13/Aug/06
Looked at least 6-1 to me.
Viper652
said on 12/Aug/06
He looks well over 6-0 with Glenn. He must have been wearing lifts.
MD
said on 11/Aug/06
I meant since he only claimed 5'11.5" (not 5'11.75"), so retreading 6'0" is not even an option.
MD
said on 10/Aug/06
6'0" was ruled out quite some time ago, especially since he claimed himself to only be 5'11.75". 6'0" was never an option.
dmeyer
said on 9/Aug/06
ed burns looks 1.5 inches taller that proves josh aint over 6 feet
sam
said on 13/Jul/06
5'8"/5'9"...no way. He has at least 2, more likely 3 inches on Glenn.
Anonymous
said on 12/Jul/06
No way, Joshfan. He's no shorter than 5'10.5"
Joshfan
said on 11/Jul/06
Josh is definitely taller than 5'8"/5'9" He does not wear lifts. Lately he has taken to wearing Chuck Taylors at informal premieres and appearances. The pictures from the latest Poseidon premiere in Berlin (7/11) show Josh in dress shoes with thin soles and he's towering over everyone else in the photo except Kurt Russell who's listed at 5'10"? He also wore loafers in character in Glory Road, not big heeled shoes. People who have met him while he was wearing cheap flipflops (no lifts there!) say he's at least 6'0". Until he gets arrested for something (God forbid) and we get a police mug shot, what's the point of arguing?
lman
said on 1/Jul/06
looked at least 2 inches shorter than jay leno, i'd say about 5-8, 5-9 tops
Frank2
said on 14/Jun/06
"You DO keep bringing your political views into this discussion on HEIGHT."
I do? If I have, it only been to answer the few silly comments made by a few screwballs. But basically the vast majority of my posts haven't contained politics.
And Don'y worry about me getting upset. I'm very relaxed. About the only thing that pisses me off is when people continue to argue that some celebs are taller than they truly are and do it when much of the evidence shows they're not the height advertised.
Larry
said on 14/Jun/06
Speaking of metal detectors in the airport: I NOW have a card explaing WHY I'll be setting them off! :-) Even so, my therapists says I MAY get strip-searched. Thank God I'm not shy!
Glenn
said on 13/Jun/06
sure seems like it.
Frank2
said on 13/Jun/06
Maybe he has different screw-on legs for different heights.
Glenn
said on 12/Jun/06
It would sure explain why you saw 5-7,5-8 and I see 5-10 on up.
Frank2
said on 12/Jun/06
Well, if Stallone ever stops relying on lifts and starts setting off metal detectors at airports, we'll know he's had the operation.
funkmonk
said on 11/Jun/06
"Don't get so "upset" over what I say. Life is far too short. You don't like it? Then don't read it."
Hang on there Frank2, you are the one who gets all worked up about the leftie democrat anti-bush folks out there. You DO keep bringing your political views into this discussion on HEIGHT. I have read your conservative commentary on several pages across this site, following the argument that if people don't agree with you then you assume that they are advocates of an opposing political party whose height estimation is motivated by hatred..
So.....
It's you with the 'touched nerve' Frank2. Take your own advice.....
"Don't get so "upset" over what I say. Life is far too short. You don't like it? Then don't read it."
Frank2
said on 11/Jun/06
My my! Aren't we touchy?
I sure must have hit a nerve with old MD.
Go ahead and call me names all day long, but that still doesn't change the fact that Josh Lucas lied, that Bush never claimed to be six feet and that most people who come forward like you so upset with what I say are the ones who are in reality the least tolerant of all.
Take some advice. Don't get so "upset" over what I say. Life is far too short. You don't like it? Then don't read it.
Informing me that you believe I'm "self-righteous," "egotistical" and "self-important" means diddly squat to this ego.
Larry
said on 11/Jun/06
Yep! Height extension is real, BUTTTT, it's performed while the person is still experiencing long bone growth. I GUESS it COULD be performed on an adult, but then it seems like you'd have to add metal extensions (probably).
So, COULD an adult have this surgery done? I'd GUESS so, but it would seem that only a LIMITED number of inches could be added without destabilizing the leg. I know Dr. Schultz made meticulous measurements in mm's on my leg before my titanium replacement bone/joint was manufacturer to spec. in Warsaw Indianna. We still have to STRETCCCHHHH it out every day.
MD
said on 10/Jun/06
Frank, you don't know who I am, or my political leanings. But, your arrogance is still showing in you assumming what you don't know and running with it. I hope that everyone sees your incredible ego and begin to take your estimates with many more grains of salt than before. You've shown time and time again to be a self-important and self-righteous person, who derserves little credibility, anymore.
Frank2.
said on 10/Jun/06
As long as it grates on you, that tells me you're an ultra lib with absolutely no tolerance for traditional conservative thought. And no, I won't leave it at the door as you suggest. You've already accused be of being arrogant so why should I not keep your opinion of me correct? I have a right to call Lucas a liar and to show why he lied regarding President Bush. You say that's going to far and that's your opinion. You're entitled to it. But don't think you've cornered the right to tell me when to shut up. You haven't earned that right. Not by a long shot!
People, I've been around guys like MD all my life. These are the ones who always claim we must go out of our way to be nice towards everyone, that we should always watch what we say. What they really mean is "keep your damned conservative opinions to yourself"....."That is unless you agree with me. Then say anything you like."
Larry, that's fascinating about leg extensions. I had no idea. It must be extremely painful for the person having it done. But what a miracle that it can happen today, courtesy of modern medicine.
Glenn
said on 10/Jun/06
Wow Larry,its real huh?
Larry
said on 10/Jun/06
Leg extension surgery is real. Evidently painful & expensive. It is performed on genetic dwarfs as adolescents. The femur length is enhanced by as much as 2" with grafts & rods. Pins are set in place, so further stretching can be done. Normally there are 4 or 5 surgeries. A colleague of mine has a daughter who inherited a recessive gene for dwarfism. With HGH & surgical extensions, she was an even 5' when she reached adulthood. I believe they operated on her arms too (upper). he said they gave her a total of at least a foot in final height. It's a surgery they perform on the same floor or the UT Medical Center I was on. But on someone who ISN'T a dwarf??? Jeeezzz! Surely NOT, but I guess if you've got enough bucks! :-)
MD
said on 9/Jun/06
Frank, are you as arrogant in person? Really, you've provide some good insights into celebrities heights, here, but even then you get really arrogant, sometimes, and it's not just me that it's starting to grate on. Take some advice, for a change, and leave your political commentary at the door.
Glenn
said on 9/Jun/06
That was a great movie! I thought you knew about that rumor about Sly having his legs broken and extended in surgery which someone confirmed as a suppossed real surgery thats adds a little over 2 inches.one guy claimed he knew for a fact Sly did it.but it takes a year to recover and its painful.would explain why I see him consistantly at 6ft in dress shoes and casuals.of course,95% this is a BS story.
Frank2
said on 9/Jun/06
Didn't touch a nerve? Come on! And please don't lecture me on what I can and cannot say. That's something I used to hear all the time from some very touchy people who work in Hollyweird and that's something I no longer put up with now that I'm retired. Not for one damned second! If you don't like what I write then don't read it!
And Glenn, I meant it.
What's this about mythical leg extension surgery? Reminds me of the horror movie The Legend of Hell House where the chief villain turned out to be short he had his legs surgically removed and then wore artificial legs that boosted his height, making him appear 6'5'!
Glenn
said on 9/Jun/06
That was actually the nicest part of my day Frank.thanks,I needed that.I had a horrible day.I figured you would hate me by now with my mental disorder.hope you meant it,cause the feelings are mutual.totally impossible Sly would have that near mythical leg extension surgery,huh Frank?
MD
said on 8/Jun/06
You didn't touch a nerve, Frank, but this is not a site to air your political leanings, and you've done it far too many times. Like everyone else, you should stick to estimating heights and leave the commentary for another board, of which there are many which would welcome you with open arms.
Frank2
said on 8/Jun/06
Did you notice the boots on him in those pictures?
dmeyer
said on 8/Jun/06
in those pics with burns he dosnt look more than 182
Frank2
said on 7/Jun/06
I love you too!
Glenn
said on 7/Jun/06
You didnt do anything wrong Rob.Im not mad at you.I confused you with my height.
Glenn
said on 7/Jun/06
Most of my photos say 5-8.I thought you were poking at me.sorry for my outlash.I still admire you.
Frank2
said on 7/Jun/06
Josh and 5'8" Robert Duvall:
Click Here

Editor Rob
in this pic below beside measured sports guy, he's actually a little closer and the camera is slightly below eye level, but maybe he's not got his bowboy boots on that day...:
6ft 5 Peyton and Josh
Glenn
said on 6/Jun/06
Did you not say I was 5-7? I call that shaving an inch.
Frank2
said on 6/Jun/06
Why are you so upset? I'm not shaving you an inch. I'm telling you that he's my height. I was eye-to-eye with him. When I mentioned the comparison it was to show that with Kramer who's an inch taller than you, I appeared to be slightly shorter than Lucas is with you. (at least I think that's what I meant.) With Farrell I still say he's no way close to being 5'10". I stood next to him and he was a lot shorter! Look at him with Oliver Stone. Look at him next to Bruce Willis. Both men are my height. They're taller than Colin. What else can I do?
MD
said on 5/Jun/06
I really hope we don't start dragging politics into, Frank. You've done this more than once, and you need to stop your social commentary.
Glenn
said on 5/Jun/06
Dont F***ing try with me Frank.Im 5-f***ing-8 ok.now your shaving me an inch too.and Josh appeared at least 6-1,if not 6-2.was he wearing lifts or heels I dont know.you gone too far this time and your credibility was shot with me especially with the Colin Farrel 5-8 claims.people know your wrong Frank, alot actually.Im wrong on occasion too.people want to hear what they stubbornly believe.you and alot others included.
Frank2
said on 5/Jun/06
It just dawned on me after sitting through the god-awful new version of the old Poseidon Adventure, now just called Poseidon, that Josh Lucas was the star. I've seen him in person and he and I are exactly the same height. Take a look at him with 5'7" Glenn and then check me out on Jeffrey Kramer's thread. Jeff is an inch taller than Glenn. Maybe I should just claim I'm 6' and be done with it. By the way, in Poseidon, Lucas is barely taller than Jacinda Barrett so she must be a moose. I can't figure why there are so many actresses today who are so big. And Richard Dryfuss and I are almost the same age (he's a few months younger) and he looks like my father!
Anonymous
said on 15/May/06
you are right one of them is lyng i met foxx he looked a full 177 cm and he was wearing low cut puma sneakers no lifts possible i dont buy anything under 5'9.5"
MD
said on 14/May/06
I find the a tough one, but the photo I posted of him with 6'1" Ed Burns clearly shows him craning his neck up to talk to him.
[Editor Rob: look at the recent pics of him and the dude from Homicide, andre whatshisname...]
dmeyer
said on 14/May/06
it is true that he looks taller than 182 by the way i met sean hayes he was 180 like 5'10.75" possibly 5'11

Editor Rob
there's no doubt this guy sometimes wears cowboy type boots...actually Jamie Foxx claiming 5ft 9 and this guy claiming almost 6ft and jessica biel claiming 5ft 8...well, those heights don't match up, one is lying!
Elio
said on 13/May/06
Did he get himself measured with his knees bent or something? Glenn's photo with him is bizarre.
Glenn
said on 13/May/06
He always looks 6-2 to me.
Observer
said on 12/May/06
On last night's episode of "Will & Grace", guest star Josh Lucas looked about 2-3 inches taller than 5'11" Sean Hayes.
dmeyer
said on 6/May/06
in that pic he look close to 6'1"
westwinger
said on 4/May/06
Lucas was taller then Leno on the Tonight Show. He is his stated height of 5'11.5".
Glenn
said on 4/May/06
Josh looks pretty tall in my photo.
Frank2
said on 4/May/06
That photo of him next to De Niro will give you an idea of how tall I am next to him. The last time I saw De Niro in person I could almost look over the top of his head. That's roughly as short as Stallone was when I saw him barefoot next to me. Actually, come to think of it, Sly was a little shorter!
MD
said on 4/May/06
I'd hate to do it to him, Rob, but you can clearly see 6'1" Ed Burns is quite a bit more than just 1.25" taller than Josh, wouldn't you agree? He may not be one of those actors that uses the 2" rule, but he's definitely using the .5" rule. :) If I was really being honest, when he came out to shake Jay's hand and such, he was actually just marginally shorter, maybe not even .25", which is why I'll give him the benefit of the doubt of 5'11" taking other factors into account. But anything over 5'11" just doesn't seem right with all of the pictures and such.
Glenn
said on 4/May/06
Geez.I thought he was 6-1!
MD
said on 4/May/06
I just posted this in Jay Leno's section, but Josh was recently on the Tonight Show with Jay Leno (5/3/2006-5/4/2006), and he was EXACTLY the same height as Jay, who's listed at 5'11" here (and 5'11" tops, at that). Because of this, I'm much more inclined to believe Josh's height claimed above, himself, and he's most likely still not coming 100% clean. I think he is 5'11" tops, but definitely no more than 5'-11.5"
Also, here he is, recently, with Ed Burns (6'1"). The first few pics are a bit decieving not showing the full difference in their heights:
1.
Click Here
2.
Click Here
But, here, we can clearly see that Burns has Lucas by more than just an inch-and-a-quarter:
3.
Click Here
Josh is a solid 5'11". It's time to review this one, as well, Rob. Thanks.

Editor Rob
ah, old Josh, barely 5ft 11.5, you want 5ft 11.25 now? ;-0
The Horse of FUNK
said on 20/Apr/06
I'm about the same height as Josh. I, too, hover around 5'11.5 and 5'11.75, but like him, not enough to honestly claim 6ft (feels dishonest). The people who are saying he looks taller, like around 6'1, is normal. Virtually everyone thinks I'm in the 6' to 6'1 range. I bet one reason Josh appears taller than he really is due to his posture. I've been told I have excellent posture and that alone can make you appear taller. However, when I get around some of my true 6 footer friends who are definitely well into the 6ft range, you can definitely tell I'm not as big as I appear. Kind of like Josh in that pic with Big Ben and Leinart.
So yeah, 5'11.5 - 5'11.75 looks accurate.
And that pic with Fox and Biel: Fox has always looked in the 5'10 range to me, probably 5'10.5. It's like Pitt, Crowe, Law, Damon, etc.. I don't know why some people vehemently downgrade every celeb they can.
Alex
said on 10/Apr/06
Look at this picture with Lucus and 5'7 Jessica Biel and 5'8-5'9 Jamie Fox. Its weird because their heights don't match up there.
Click Here

Editor Rob
its an ongoing joke with lucas, there are no 5ft 11.5 actors in hollywood, only 6ft ones.
Alex
said on 10/Apr/06
I don't think hes under 6'0. 6'1 is pretty possible with that picture with 5'8 Glenn. Thats a good 5 inches.
Height Detective
said on 14/Feb/06
The problem is , that he looks at least a inch taller that Chritopher Walken , who is listed here at 6 ft.
http://images.zap2it.com/20040928/07_aroundthebend.jpg
May be Josh Lucas was wearing the same chunky boots that he used in " Glory Road" , but in this picture
http://images.zap2it.com/20040928/11_aroundthebend.jpg
You can see that his shoes are pretty normal heels ,but he looks al least an inch taller that Christopher walken ,is not te angle of the photo , because in the other photo in horizontal angle , He still look taller than Walken , so or walken is not 6 ft, or Lucas is more than his listed height.
Height Detective
said on 14/Feb/06
If you go to imdb and see the photos of josh lucas , in "Glory Road" you can see his huge heels in one photo , the question is : Is he wearing this huge heels boots in every other movie he was in or in real life ?
dmeyer
said on 7/Feb/06
i am 5'11.5" and many people think i am 6'0.5" 6'1" range
sww
said on 6/Feb/06
Josh is slouching a bit in that Superbowl pic w/Leinart and Roethlisberger. But in another pic, he looks shorter than Tom Arnold!
cantstop25
said on 6/Feb/06
looks 5'10" next to big ben I think that ben is taller tehn 6'5" he looks taller then leinart there and he always looks mad tall on teh football field I would give him.
Mr. R
said on 6/Feb/06
I have always believed that he is 5-11 to 6-0 and this pic at the Super Bowl confirms it.
cantstop25
said on 1/Feb/06
wow i think that he looks more in the neighborhood of 6'2" compare this pic with glenn and pierce brosnan who is 6'(confirmed by glenn). though his footwear is questionable.
Danimal
said on 20/Jan/06
He looks at least 6'1" next to Glenn.
J.
said on 6/Apr/05
He is certainly the height he said he is. There's some great photos of him next to Christian Slater and there's little difference between the two. Also, like Tyrese, a lots of guys who are really on the verge of 6 feet get boosted to 6'1".
Mr. R
said on 14/Mar/05
When the Hulk came out, they said he was 6'2" to Eric Bana's 6'4". Both are probably high. In the movie The Deep End, his character had a license plate that said "Six foot blond". Also, I have seen Dylan McDermott, and while listed at 6', he is actually about 5'10.5"!
Mysterio
said on 14/Mar/05
Hmm...this is indeed a tricky one. Sometimes he looks pretty tall, and other times he just doesn't. If you see him tower over Reese Witherspoon in Sweet Home Alabama you'd think he's about 6'1", and then you see him next to Dylan McDermott and Val Kilmer and he looks under 6 feet. I would say that McDermott is an accurate 6'0", but I think Kilmer is slightly taller at about 6'0.5", that would make Josh about 5'11.5", check out this pic.
http://www.imdb.com/gallery/granitz/2144/Events/2144/ValKilmer,_Vespa_1462869_400.jpg?path=pgallery&path_key=Lucas,%20Josh