Jourdan Dunn's Height
6ft 0 (182.9 cm)
British fashion model. On twitter she said in 2011 that
"Just for the record I'm 5'11!""
, but then also mentioned
"'I'm 5'11' #ModelLies"
. In the last couple of years she has said her height was 6ft:
"I'm 6'0 and I wear heels so me and a short guy just couldn't work."
She also once mentioned that people always said to her that she should be a model,
"but I couldn't think of anything worse than doing a job that highlighted my height and weight"
.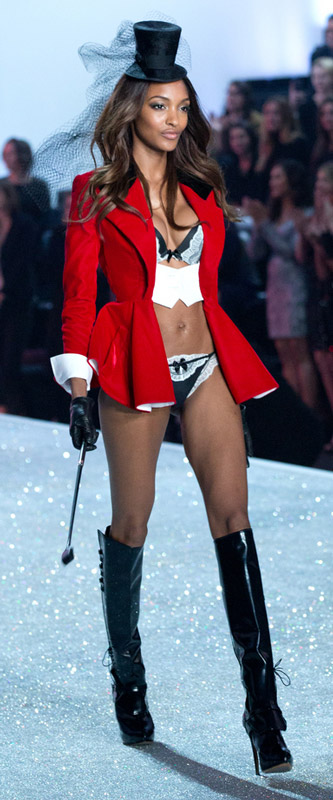 Photos by PR Photos
You May Be Interested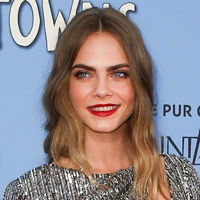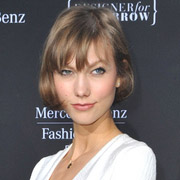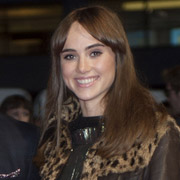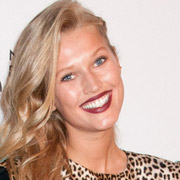 Add a Comment
35 comments
Average Guess (34 Votes)
5ft 11.38in (181.3cm)
Nik Ashton
said on 26/Sep/19
It could work!
Nik
said on 5/Jun/19
Short guys are everywhere and they are cool, there are also a lot of tall girls about and they are cool too! I like her hat!
khaled taban
said on 2/Jun/19
5'11" and nothing more.
MaryAnne
said on 29/May/19
How could I've forgotten leave a comment to one of my fav models of 2010's?! 6 feet most definitely is her height.
Height Observer
said on 9/Apr/19
Rob, Jourdan is definitely shorter than Lais
Oliver
said on 2/Mar/19
Click Here
Rob,not only in this pic but also in many other pics, the difference looks nearer 4 than 5 inches. I think 5ft 11.5 seems like a more reasonable guess. What's your opinion?
Thank you.

Editor Rob
5ft 11.5 is probably the lowest I'd go, 6ft the highest.
Jac
said on 28/Jan/19
What do you think about this Rob?
Click Here
Jourdan looks a bit shorter than 5'11" Magdalena and they both are bending their legs and if search more pictures there are many pictures show that Magdalena is the same height as Jourdan and even taller in similar footwears.

Editor Rob
That looks a tricky shot, because Jourdan is on the slope towards the kerb and probably is losing height as a result.
Mimi
said on 19/Sep/18
At least a quarter inch downgrade is necessary
Oliver
said on 3/Sep/18
Click Here
Rob,it doesn't look quite 5 inches.
I don't think she is over the 5ft 11.5 mark.

Editor Rob
It's not far off 5 inches, though I think 5ft 11 flat would be out of the question for her.
joan
said on 28/Apr/18
She is shorter than Toni Garrn, in many pictures Toni towers over her.
I think she is 5'11'
Lily
said on 17/Jul/17
Humanity is so stupid there isn't a difference between 3 cm 5'11 or 6 foot it's the ****ing same
Mimi
said on 11/Jul/17
She's probably 5ft11-11.5
Cannot be a full 6ft in any universe
Rebelka
said on 31/Jul/16
Joudan is the same height of Ana Beatriz Barros 1.82
Asia
said on 28/Jul/16
She's 5'10..being super thin makes her look really tall. Take 2 off every top model height listing today except for Karlie Kloss.
Allie
said on 22/Nov/15
182. Sometimes she look 183/full 6 ft but sometimes she looks more 5'11 more often than not.
Height Observer
said on 30/Oct/15
rob , as you could see there's no picture that show jourdan is taller than arlenis sosa (perhaps she's 181cm to be exact) which is arlenis is slightly smaller than lais ribeiro , and also if jourdan is 6ft 0 how could she's just barely taller or even have the same height with magdalena frackowiak ? and she's definetely smaller than toni garrn. And also i think jourdan not even taller than devon windsor which is listed as 5ft 11 which is i thought she's legit 5ft 11. so IMO jourdan dunn is 5ft 11 , you guys could see it at google ? or even vs backstage when they wore the pink robe and flip flop.
Emily
said on 5/Oct/15
Rob, how much is this height difference?
Click Here
[Editor Rob: in the photo it could be over 2 inches, maybe close to 2.5, whether one has better posture is harder to spot.]
yoyo
said on 28/Jul/15
How about a page for Lais Ribeiro, Rob? She's EASILY 6'1 maybe 6'2.
Natasha
said on 29/Jun/15
Click Here
with georgia jagger who is 167cm
180-182 cm for shure)she's lie about her height, just because many models not really tall
Soldier 6ft 0.5 (184 cm)
said on 5/Apr/15
here is a video of what i was talking earlier about Karlie kloss and jourdan dunn so people can see what I'm talking about
Click Here
Soldier 6ft 0.5 (184 cm)
said on 5/Apr/15
I always though she was 184 cm 6ft 0.5 like I'm now so basically models like to lie about their height. anyway if jourdan is 6ft i bet karlie kloss is a good 6ft 2.5 inches tall because karlie have always looked about 2 to 3 inches taller than jourdan
Lokas
said on 27/Mar/15
rob, i think she's around 180-181cm to be exact, she's smaller than devon windsor , and same height as magdalena isn't it ? so she should be much smaller than jac jagaciak and lais ribeiro too !
keny
said on 10/Mar/15
6.0 right for her
Bishop
said on 24/Feb/15
With Sam Smith:
Click Here
Crash
said on 20/Feb/15
This is clearly an incorrect height, she was barely any taller than Naomi Campbell. And even Storm listed her as 180cm.
I wouldn't put her any higher than that, and even that could be generous.
Jed
said on 1/Feb/15
She's listed 5'10.5 in some places. The 'lie' could be a round up?
5ft10guy
said on 31/Jan/15
Over estimate maybe? Both her and Karlie Kloss? I mean its possible she could be 6ft but Karlie almost 6ft2 is laughable. I can say Karlie is 6ft0.5-6ft1 I really dont think shes almost 6ft2 I saw a victoria's secret measurement of all the models and they had Karlie at 6ft. As for Jourdan Dunn maybe alittle lower?
SAK
said on 27/Jan/15
@BGee, agencies are not always reliable. For female models it's better to be listed as 5'10 or 5'11 than 6'0.
I think shes 5'11.5/6'0.
Connor6ft
said on 26/Jan/15
Yeah Rob I think she's not quite 6ft, but she's much closer to 6ft than 5ft 11 so 5ft 11.75 is a good shout, she's still very tall for a female though that's the equivalent to a 6ft 4.75 guy.
Connor6ft
said on 23/Jan/15
Rob is 182cm possible for Jourdan?
[Editor Rob: a fraction under 6ft exactly isn't impossible for her.]
BGee
said on 23/Jan/15
I reckon 5'11 is her max height. Most of her agencies have her as 5'10.5 even.
Bishop
said on 22/Jan/15
Seems correct. She was always taller than Kendall Jenner.
Judd
said on 22/Jan/15
[Editor Rob: I think in this girl's case, nearer 6ft than 11 looks ok.
But some women do lie a bit aswell of course.]
Rob, they can do lie about their heights but I hope they won't lie about other things...XD
Judd
said on 22/Jan/15
[Editor Rob: in this case she is saying with the hashtag 'modellies' that sometimes for 6ft women they get listed as 5ft 11 I believe.]
no please do not take it as a critique, it is just a question. While i surfed on this web, i noticed that several actresses or models said they were both 5'11 and 6'0, such as Saffron Burrows, Toni Garrn, Famke Janssen (not 6 'but 5'11.5 "that is appropriate IMO ) ... this doesn't mean that they aren't 6'!
regarding my experience, however, I must admit that all (or most) of the women I know claim to be taller than they are! For example, I know a girl my age that is around 5'10 but she claims to be almost 6 '.
I am a bit skeptical about those people who voluntarily downgrade their heights...for sure they exist, but i think they're a small portion!
[Editor Rob: I think in this girl's case, nearer 6ft than 11 looks ok.

But some women do lie a bit aswell of course.]
Judd
said on 22/Jan/15
Rob, Why when a woman (actress or female model especially) claims both 5'11" and 6'0" you regularly lists her at 6'0"?
[Editor Rob: in this case she is saying with the hashtag 'modellies' that sometimes for 6ft women they get listed as 5ft 11 I believe.]