Suki Waterhouse's Height
5ft 7 (170.2 cm)
British actress and model known for appearing in Pusher, "Love, Rosie", Pride and Prejudice and Zombies and Insurgent. On a Wired video she said she was shorter than 5ft 8,
"about Five Seven"
.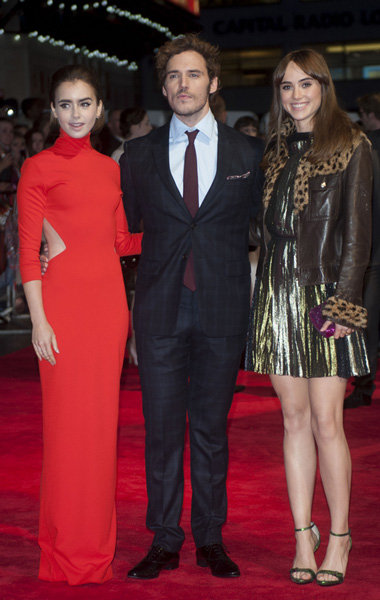 Lily Collins
,
Sam Claflin
and Suki
Photos by PR Photos
You May Be Interested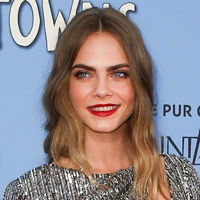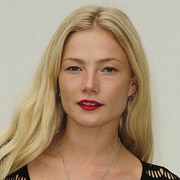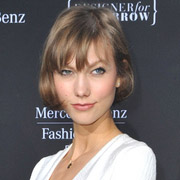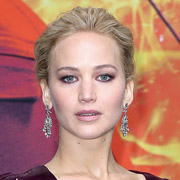 Add a Comment
26 comments
Average Guess (20 Votes)
5ft 6.66in (169.3cm)
TheBat
said on 28/Sep/20
She's definitely more honest about her height than many other celebs.
Lazar99
said on 30/Jun/19
In centimeters, she never looks 170cm, 169 or 168 fits more than 170cm.
@Gento has uploaded perfect pictures for her, I truly can't see her as tall as 170cm.
So I would choose 5ft6 1/2 at most.
Nik
said on 5/Jun/19
I admire her honesty so much!
khaled taban
said on 24/May/19
5'8"? She isn't even the full 5'7".
5'6.5" but still tall for a girl.
Nik
said on 16/Aug/18
5'7" at most!
Lunaa
said on 28/Apr/18
In the interview she said that she is 5'7. :)
Click Here
around 1:20

Editor Rob
That sounds honest of her, if someone said you're 5ft 8, many actresses would have agreed and not said 5ft 7!
Leighton
said on 11/Oct/17
Saw her irl. She is short (definitely shorter than me and I am 5'7.5") and very, very skinny. Just tiny all around. Would give her 166-168cm and around 52kg.
emy
said on 13/Sep/17
rob she's not that tall i think 168 is convenient
ana
said on 12/May/17
i think she is 168 cms, taller than me by around 5cms
Gento
said on 23/Sep/16
Rob, is she really this tall? Shes not that much taller than 5'8" range Miles Kane with pretty good sized heels on.
Click Here
Click Here
Click Here
Click Here
Editor Rob: 5ft 7 flat is always a possibility for her.
ax
said on 28/Jun/16
Met her at a fundraiser. 5'4".
Anon
said on 17/Feb/16
She is 172-173 i think, should be 5ft7.75 rather than 5ft7.5.
If she is 5ft7 than georgia may jagger is 163-165, which is absurd for modelling, even if you are the daughter of mick jagger
Georgia is like 167
A weak 5'6
She probably moved on in her career with that height because of her father influence anyway.
TJE
said on 20/Dec/15
Rob, if Suki's more 5'7 range then Sam Claflin needs a downgrade too. Weak 5'11 is plausible for him.
Editor Rob: he may well fall into that fraction shy of 5ft 11 range.
Rea24
said on 2/Dec/15
I think 5'6 for her is right
Alexis
said on 10/Nov/15
Slightly taller than Lily Collins 1.66/1.67 seems about right
Mini
said on 28/Aug/15
She was listed as 172 cm at the start of her career when she was around 16/17. Probably a few cm smaller if that's all they could list her as and I doubt she's grown since then. 170.
Redo
said on 16/Aug/15
If she is 5'8 then how she is the same height as 5'7.5 Donna Air with
a significant heel advantage.
mariam1
said on 13/Aug/15
She's taller than Cara (5'7") So it proves that she's really 5'8", she hasn't long legs and good modeling proportions which makes her look shorter than she actually is..so stop downgrading stupidly. She has good height for female being.
az
said on 12/Aug/15
Met her. 5'5" ish...? Under 5'6".
MaryAnne
said on 9/Jul/15
yes a little bit shorter
Suki Lee
said on 9/Jul/15
No way she's 5'8!!! Please, Rob, downgrade her, she's shorter than Cara Delevingne, who is already short for a model. I'd say Suki is maximum 5'6... and in the best scenario. Look at Suki by the side of 185 cm Bradley Cooper, she looks tiny tiny.
Tilly
said on 30/Jun/15
I have met her multiple times as we have mutual friends in London. Very short - I'm 5'6 and I had to look down to speak to her. 5'4 I'd say!
Sarah
said on 17/Mar/15
No way is she 5ft 8. A strong 5ft 6 girl
lala
said on 4/Feb/15
No way. 5'7 max.
Mini
said on 31/Jan/15
lmao she's the same height as Cara, no way she's 5'8
jason
said on 20/Jan/15
gorgeous looking girl, about 5 foot 8 or 8.5.