Julia Stiles Height
5ft 7 ½ (171.5 cm)
American actress best known for roles in Save the Last Dance and The Bourne Identity. In The Vancouver (19/1/02) the interviewer Jason says "How tall are you again, don't tell me, five-seven." to which Julia replied 'Yep'.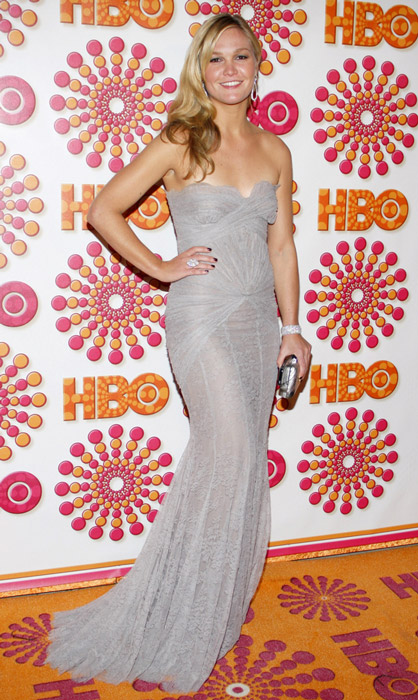 Photo by PR Photos
You May Be Interested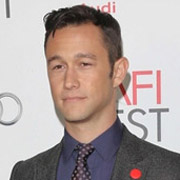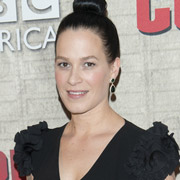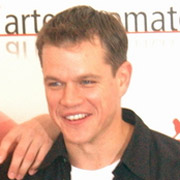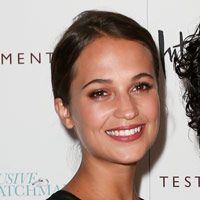 Add a Comment
34 comments
Average Guess (16 Votes)
5ft 7.77in (172.1cm)
Alice Bennett
said on 9/Jun/20
what would you guess for her weight in save the last dance, rob?

Editor Rob
Might have been nearly 130
Miss Sandy Cowell
said on 28/Mar/20
💐🎁🎂🎊 Happy Birthday Julia! 🎊🎂🎁💐
Wishing Julia Stiles a Very Happy 39th Birthday! 😉👍
5ft7.5 for this beauty on her Birthday.
💐🎁🎂🎊💐🎁🎂🎊💐🎁🎂🎊💐🎁🎂🎊
KH
said on 14/Oct/18
If she said 5'7 why would you list her at 5'7.5? People are rarely truthful in fact I could see her being strong 5'6 since most add a little to height.
Slim 181 cm
said on 9/Jun/17
Robs estimate sounds correct because Heath Ledger had 13 cm on her in "ten things I hate about you".
Sandy Cowell
said on 13/Jan/17
Julia was also the 'Mum' in the remake of 'the Omen', but playing alongside Liev Schreiber, about 6ft3, I didn't take in how tall she was as I didn't know Liev was so tall - yet!
She was also in a film with Paddy Considine called 'the Cry of the Owl', which is such a worthwhile watch!
Julia does look tall in the above picture. I'll go with 5ft7.5 for her!
Grant
said on 8/Aug/16
Did you upgrade her Rob?

Editor Rob
she's been back 7.5 for I don't know how long now!
Fray
said on 6/Aug/15
She downplays/doesn't care about her height. She sometimes photographs much shorter. She's almost 171 (closer to 5'7.375").
Angelina
said on 6/Mar/14
Funnily enough she's listed as 5'3" in the Dexter episode 'First Blood', although clearly she's taller at around 5'7".
Alex
said on 30/Dec/13
I also think she is 5'8 after seeing her in dexter
Just
said on 26/Dec/13
In "Silver Linings Playbook" she's a half inch taller than Jennifer Lawrence. So she's about 5'8.
Jay
said on 24/Jan/13
About 5'8.
Mills
said on 20/Dec/11
On Dexter Lumens drivers license says 5'3"
Jen
said on 13/Dec/11
Funny how on Dexter she's described as "average" height. If she's 5'7" that's 3" above the average height of 5'4". They should have described her as above average height on the show cause there I was thinking she was about 5'4" to 5'5", yet she wasn't that much shorter than Michael C. Hall.
jack
said on 26/Aug/11
She is one of my friends neighbour and i know she is as as tall as my girlfriend, that's 5 ft. 8
Tim
said on 11/Jun/11
I just saw her appear on a cooking show here in Britain. Height wise she seemed to be on par with all three chefs all of whom are 6'1-6'3 (James Martin is listed as 6'3 on this website). She was stood behind the counter so perhaps she was wearing very large heels.
Michelle
said on 7/Jan/11
Stood next to her today at LAX for at least 20 minutes. She is at least 5'7. She was wearing flat ballet shoes.
ruth
said on 1/Nov/10
I could believe 5'7" at the most. I had gone past her, stood next to her in line, etc a number of times (we were both wearing normal flip-flops)when she was going to Columbia, and she couldn't be more than an inch taller than me.
Bambi
said on 12/Apr/09
Yeah she's around that. I saw her and I'd even say she looks 5"8. I mean look at her in the movie 10 Thing I Hate About You with Heath Ledger, she looks 5"8 there. (Heath was/is 6"1.5)
Mr. R
said on 26/Mar/09
People mag has her listed at 5-7.
Casandra
said on 7/Apr/08
I am 5'3 1/2 and she walked right by me. I was wearing sneakers and she was wearing chunky flat boots, and I was honestly shocked! She was only abot an inch and a half taller than me, we almost met eye to eye. She looked the same, and seemed friendly, but she's not 5'7. My best friend is 5'7 and the height difference is more obvious. You have to automatically subtract 2-3 inches from celebrities...its a fact!
EJ
said on 9/Nov/07
I passed by her today on 3rd Avenue at 17th Street in NYC. She was probably slightly taller than me (5'6.75" mid-day), but might have been wearing heels.
myspace celebrity
said on 23/Sep/07
5'7.5 looks correct next to the other girl in "O"...shes 5'2.25 (rain phoenix that is)
dmeyer
said on 9/Aug/07
she dose look aleast that near jason bourne
girl2
said on 4/Jul/07
5 7 is correct. She is also not as fat as she looks on screen. The camera does add 10 pounds. She is very skinny in person, and walks very upright.. She kind of has a fat face, so she looks fat in her movies.
Kathryn
said on 12/Apr/07
she´s definately 5'7.5''! becuase i am, too. and when i met her at an event she was EXACTLY the same height as me. and we both had sneakers on. so....she is definately.
cluedin
said on 4/Sep/06
just saw her in union square she's 5'6 maybe 5'6.5
Anonymous
said on 24/May/06
5-8 looked pretty spot-on on Jimmy Kimmel.
Anonymous
said on 4/May/06
I've seen and stood by her a number of times (i'd see her in the neighborhood). I'm a truthful 5'5" and a half (translated in the world as 5'6" and half... let
s face it, EVERYONE SAYS they're a certain height, but it's simply not true. Most ppl who are 5'4" say they;re 5'6"). She was definitely about the same height as me (both wearing flip flops). She really could not be more than 5'6" (in actual height). In fake height, yes 5'7" would be right.
Anonymous
said on 1/Apr/06
I lived on the same floor as her in college for a year - they've definitely got the right height listed (I'm 5'7" and I remember her being *slightly* taller than me).
Anonymous
said on 7/Feb/06
She's a bit odd as she has short arms/legs and a big head/long torso so in pictures of her alone in dresses and such you wouldn't peg her at being nearly 5-8.
arie
said on 22/Dec/05
I ran into julia stiles last year in London outside of the Jerry Springer Opera. She was quite a bit shorter than me. I am only 5'8". I could see over her head!
Anonymous
said on 19/Dec/05
ive seen her in person,and know for a fact that shes 5'7 and a 1/2. thats how tall i am,and when i stood next to her,we were the exact same height.(and we were both wearing the same sneakers!)
CelebHeights Editor
said on 9/Aug/05

Aged 20 (2002) an interview with her had this snip:
"Jason: How tall are you again, don't tell me, five-seven.
Julia: Yep. But you shouldn't really remember things like that"
Z2
said on 13/Jul/05
Julia Stiles looked to be the same height as her co-star Larisa Oleynik in the movie, "10 Things I Hate About You." Both are barefoot in the scene where Larisa kicks Julia out of her room. Larisa is listed as 5'5" and 5'7". I would say Julia is 5'7".