Julian Lewis Jones Height
6ft 1 (185.4 cm)
Welsh actor, known for playing Karl in TV series Stella and Tom Beresford in Where the Heart Is. In film he appeared in Eagle, Justice League and The Bank Job. On his Spotlight page he was listed as 6 feet 2 inches.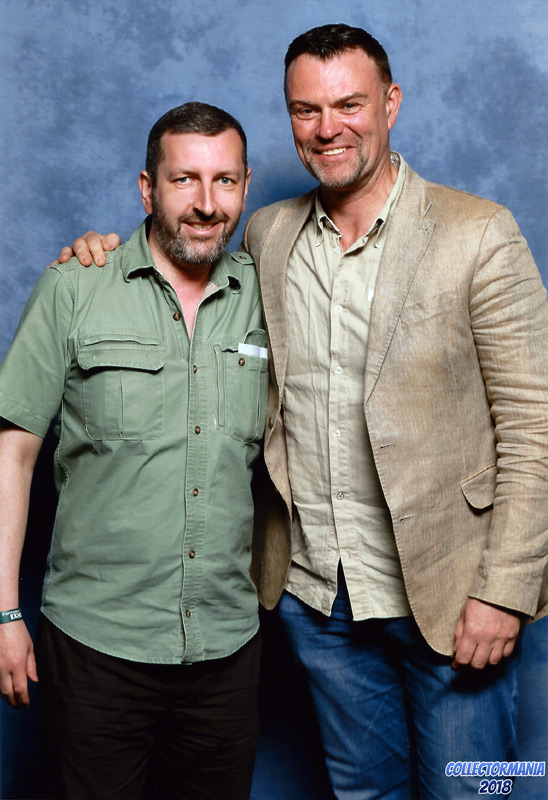 5ft 8 Rob and Julian Lewis @ Collectormania 2018
You May Be Interested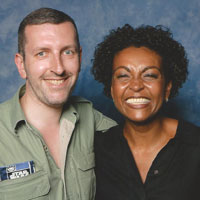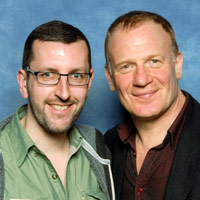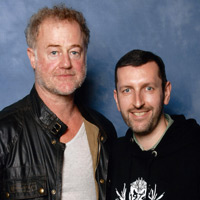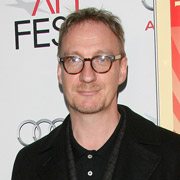 Add a Comment
26 comments
Average Guess (16 Votes)
6ft 1.13in (185.7cm)
Bobby 5ft 10in (178cm)
said on 28/Dec/19
He seems to be losing posture. I think he's dropping 1 inch in his stance because this looks closer to 4 inches than 5 inches. If he straightened up, I can believe a solid 6'1 for him.
Rampage(-_-_-)Clover
said on 26/Sep/19
Rob, how likely is 6ft2 out of bed for him?
This guy I think falls into the same category as Gatiss and Mitchell

Editor Rob
It is quite likely a solid 6ft 1 rather than a weak one, so 6ft 2 out of bed is a possibility.
184guy2
said on 30/May/19
taller than myself but not by much
Oneiroi
said on 25/May/19
Perfect listing
World Citizen
said on 5/Mar/19
He looks it definitely.
Jordan87
said on 27/Feb/19
Solid 6'1".
VelikiSrbin
said on 23/Feb/19
I would guess him in the 190-200 lbs range
VelikiSrbin
said on 23/Feb/19
He looks a very solid 6'1, frame, head size, and proportions compared to someone like Eric Christian Olsen who's a lanky dude.
Sakz
said on 20/Jan/19
He doesn't look like he'd measure below 6'1.
Christian 6'5 3/8"
said on 15/Jan/19
@Peter
I can't see him at 184-185. More like 185-186
Peter 180cm
said on 13/Jan/19
Looks 184-185 range.Listing is about right,maybe a fraction less.
VelikiSrbinn
said on 28/Nov/18
is 6'1.25 a better shout? The top of his head comes up a little over the 6'1 mugshot line similar to you Rob and you measure in the 5'8.25 range in the afternoon.

Editor Rob
I'd be near my low mid afternoon, but 186 isn't an impossibility.
Andrea
said on 30/Oct/18
Here's an interesting pic of Julian with Lindsay Kay Hayward:
Click Here
Zampo
said on 19/Oct/18
Lowest I would estimate him at would be 6'0.75. According to the mugshot lines, he looks very similar to myself (in footwear) proportionally. I think somewhere between the 6'0.75-6'1 range is fine for Julian, he is in the flat 6'1 category.

Editor Rob
He's very close to Big Al in person, who was a typical 6ft 1 guy, though I haven't seen him in 2 years now.
Nik
said on 1/Oct/18
I think he can pull off 6'1"!
Bobby
said on 30/Sep/18
Solid 6'1 for this guy.
QM6'1QM
said on 29/Sep/18
Rob, who will be taller, Mark Gatiss or Julian Lewis Jones ?

Editor Rob
I remember Mark as looking taller up close, well mainly because of having a bit less shoe.

But whether he actually measured taller than Julian? That is tough to say - Julian claims 6ft 2, Mark 6ft 1...I couldn't for the life of me see Julian as tall as 6ft 2 in person.
Christian 6'5 3/8"
said on 23/Sep/18
6'1" as listed
Rampage(-_-_-)Clover
said on 13/Sep/18
Dolph's easily taller than this guy
Andrea
said on 10/Sep/18
Dolph has a bigger head (and lower eye level), which can make him look shorter than he is, but he does look comfortably taller than this guy next to Rob (especially since he has less footwear), although certainly not as much as their listings suggest...
VelikiSrbin
said on 8/Sep/18
He looks taller with you than Dolph Lundgren does

Editor Rob
Dolph does look taller in person than 6ft 1 men.
Mike5
said on 4/Sep/18
The more I look at the picture, the more I see a legit 6'1 guy, not under and probably not over. Listing is perfect
Colberto
said on 19/Aug/18
Looks like he's a solid 5" on you. I wouldn't have thought less than 185.5cm
I think he's a 186cm ranger. 6'1 1/4"
Agent Orange
said on 4/Aug/18
Gives off the impression of being a little bigger than 185.4 cm in the pic with you Rob tbh. Could be a slightly taller?

Editor Rob
I'd stick with around 6ft 1 for this actor.
Nik
said on 24/Jul/18
6'2" is totally out of the question!
Andrea
said on 19/Jul/18
He does look about 6'1, at worst a fraction under.

Editor Rob
In person I would estimate Julian as about 6ft 1, I couldn't see him as tall as his resume claim though.