Julianne Nicholson's Height
5ft 9 (175.3 cm)
American actress best known for appearing in movies like Kinsey, Black Mass and TV series Boardwalk Empire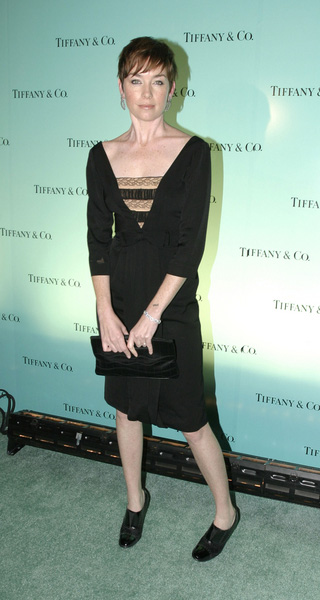 Photos by PR Photos
You May Be Interested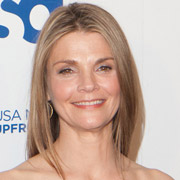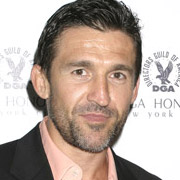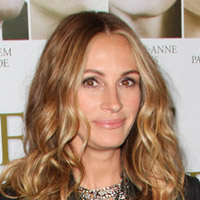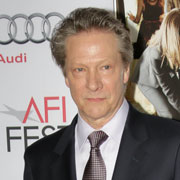 Add a Comment
18 comments
Average Guess (9 Votes)
5ft 9.31in (176cm)
Tall Sam
said on 25/Sep/20
She is sneakily tall. When she popped up on Boardwalk Empire, you don't realize at first that she is taller than most of the men in it.
Classmate
said on 13/Aug/20
I went to school with her. She's just a touch under 6 feet. 5'11.5
Nik
said on 7/Jul/20
She's taller than Rob and I!
Nik
said on 3/Jul/20
She looks really tall!
Miss Sandy Cowell
said on 30/Jun/20
Was Julianne really in 'Ally McBeal'? Well, she must have been, as it says so up top! I didn't think she was old enough TBH.
She played a professional lady in 'Boardwalk Empire' - a solicitor, I think, and starred in the scary Stephen King movie 'Storm of The Century', yet she turned up in the Brittany Murphy comedy 'Little Black Book'! What an adaptable actress - and I want to see MORE!
5ft9.25 for Julianne 😁👍💐
Sandy Cowell
said on 24/Feb/19
@ Rob - Just a touch taller, if I can take my eyes off her newly longer hair! I haven't ever seen her with really long hair, and was thinking only last night that it would be very pleasing to see. It is! 😊👍
She's a very pretty girl anyway and I just LOVE her freckles. I've been fond of freckles since I was 4 or 5!
Sandy Cowell
said on 23/Feb/19
What a variety of films and TV productions Julianne Nicholson has starred in! Only last year, I watched her play a part in the epic series 'Boardwalk Empire', and previously, I saw her star alongside Brittany Murphy in 'Little Black Book', but even when I saw that, I felt wound up because I'd seen her in other things, but couldn't think what!
Maybe one of them was Stephen King's 'Storm of the Century', which I am watching again for the first time since it was serialised on television. She's so far been the tallest woman in this and I DID remember that she was 5ft9! She has just been controlled by eerie stranger to the town, Andre Linoge, and killed her boyfriend (or ex; I'm not 100% on that one) with Linoge's cane, which has conveniently been left hanging around outside a shop. Linoge is imprisoned and the cane was with him, so how it got out by itself is proving to be yet another great mystery. This stranger can get inside people's heads, causing them to do things that are completely out of character.
Julianne gets 5ft9, but at times she can come over as more. Maybe that's down to shoes though!

Editor Rob
She did look like she would be taller than someone like
Julia
Sandy Cowell
said on 4/Feb/17
Sam said on 12th December, 2014, that he's not a fan of the short hair! This is common amongst guys I find AND some girls! But if anyone can carry off a short hairstyle, Julianne can with her height and slenderness.
Sandy Cowell
said on 3/Feb/17
I noticed that Julianne was very tall in the film 'Little Black Book', wherein you can see her with 5ft3 Brittany Murphy! I was stunned in fact! It was the first thing I took in: her height! That doesn't often happen to me. I thought "there has to be at LEAST half a foot there!" She can be seen with the equally small Kathy Bates in that film as well.
I'm going for the taller option of 5ft10! In the above picture, Julianne doesn't wear high heels. If she did, she'd exceed 6ft by quite a few inches!
Deena
said on 23/Nov/16
Julianne and Julia Roberts are both in flat shoes and Julianne clearly had a few inches on top of Julia Roberts. If Julia Roberts is 5'9'' then Julianne is around 5'10'' or 5'11'' Link here
Click Here
Sam
said on 12/Dec/14
I think she's underrated in terms of being kind of a sexy take-charge-type older woman for me, once again not as big of a fan of the short hair though.
Mr.V
said on 1/Feb/14
She's indeed more than one inch taller than Roberts in August:Osage County.
From the TIFF premiere:
Click Here
Click Here
Click Here
Julia is in heels, while Julianne is wearing shoes that don't give her much height, yet she's still marginally taller.
In this one, she looks obviously taller than Chris Cooper, who's listed 5'10", but may be closer to 5'9":
Click Here
5'10" seems likelier for Julianne.
Just
said on 8/Jan/14
Julia Roberts is only 5'8. So Julianne is 5'9"5 or 5'10 max.
smoothie
said on 24/Jul/13
Absolutely. She's 5'11. Take a look at the pictures of her and Julia Roberts walking hand-in-hand. Julia Roberts is 5'9" and Julianne is obviously at least a couple of inches taller. They seem to be wearing identical short-heel boots.
Cliff
said on 16/Sep/12
I agree that she's closer to 5'11". There's a shot of her standing next to Kelly McDonald during season two of Boardwalk, Kelly is in high-heels & Julianne is in loafers with a very small heel and the height difference is staggering. McDonald (who's about 5'2") barely reaches Julianne's shoulders.
ender
said on 15/Aug/12
In a GLAMOUR magazine spread, she said "People think that because I'm 5'11", I can get away with wearing anything..." She's clearly taller than 5'9".
glenn
said on 14/Jan/08
never sent this huh? she was tall.
june31794
said on 13/Jan/08
She looks almost as tall as Chris Noth in criminal intent.