Kathryn Erbe's Height
5ft 4 (162.6 cm)
US Actress from Law & Order: Criminal Intent. Has said
"I'm only 5 foot 4"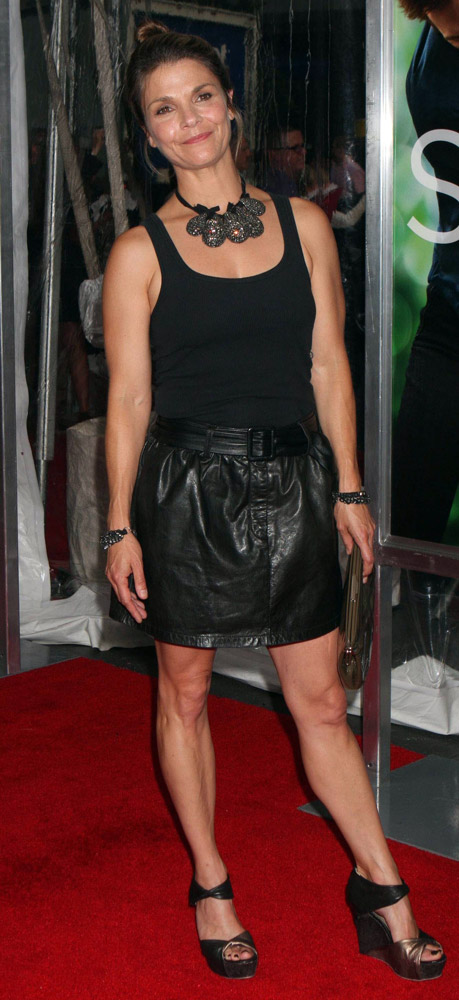 Photo by PR Photos
Add a Comment
15 comments
Average Guess (3 Votes)
5ft 3.42in (161.1cm)
Miss Sandy Cowell
said on 7/Apr/19
Kathryn looked a lot shorter than Kevin Bacon, who is 5ft10, playing his wife in 'Stir of Echoes'. I'm surprised to find she's as 'much' as 5ft4.
I'd prefer to go for 5ft3.25. I have even read she's 5ft2 - and I didn't discredit it at all!
Jerry B Hernandez
said on 13/May/17
Beautiful Actress
Colin Brown
said on 28/Apr/17
A very beautiful lady and actress that played the role as a cop very well. Hope to see more of her soon.
boobear13
said on 1/Oct/12
It's no wonder they had to do all angle shots when she was on the same shot with Jeff Goldblum. He's 6'5" and she's only 5'4"
Anonymous
said on 26/Dec/08
in a documentary about the making of criminal intent, the height difference between her and vincent d'onofrio is mentioned. she is described as 5'3 while he is described as 6'4
Anonymous
said on 18/Dec/08
we met,and without the high heel shoes she's about 5'3" in heels she's average height,but she's really not as tiny as some people keep saying,i was surprised actually,over her size,i thought she would be smaller,but she's just not some amazon powerhouse build woman,so everyone's saying how petite she is,well out of the heels she's a pretty little lady.
Anonymous
said on 18/Dec/08
well we met and in heels she seemed average height but without those high heels she's about 5'3"
EJ
said on 8/Oct/08
I saw her and Vincent D'Onofrio filming an episode of L&O:CI in 2005 in Van Cortlandt Park, the Bronx near 242nd St & Broadway. I saw them walking towards their trailers after filming and remembering thinking that the 5'2" I had heard for Erbe seemed too low.
Anonymous
said on 17/Sep/08
She's 5'2" as previously posted - that is recorded in many sites and is the height she herself reports.
She's a lovely, real, quietly confident and completely modest girl. Vincent is really quite tall at 6' 3 1/2 inches. She wears very high heels in the filming of L & O ( witness the probably 4" - 4 1/2" heels she is wearing in the close ups as she escapes from captivity in the episose where she is abducted and tied up.
That would make her around 5' 4" to 5' 6" on set generally.
Not of any real significance one way or the other but there is something so special about this girl.
She is just lovely beyond words.
bkzsmith
said on 8/Sep/08
No way; she has to be much tinier ......
Nicole
said on 5/Sep/08
I met her too some years ago. She appeared to be shorter than me and I am 5'3 1/2. So maybe she stretched her height a little in that interview lol. She is a sweet and cute woman.
Anonymous
said on 22/Aug/08
Being 5'4" and wearing high heel boots probably account for her sometimes appearing only half a head shorter than Vincent.
rob
said on 16/Aug/08
she definately looks short vs vincent d, co actor, hes 6-3, mayb 6-4, shes bout foot shorter so probly 5'3 sh
Anonymous
said on 15/Aug/08
EYE-EM-DEE-BEE says Kathryn is 5'2".
D. Ray Morton
said on 13/Aug/08
Little Katie Erbe. Good to see her listed here. 5'3" might be more like it, but close enough.