K.T. Tunstall's Height
5ft 2 (157.5 cm)
Scottish Singer best known for songs such as "Suddenly I See" and "Black Horse and The Cherry Tree". She said in an interview, quoted in Independent Newspaper
"I'm 5ft 2in and not a magazine-cover beauty."
. In 2017 she also commented that what she most dislikes about her appearance was
"Being short. I'm 5ft 2in. But you get seen as cute, which means you get away with a load of s***, which is quite useful.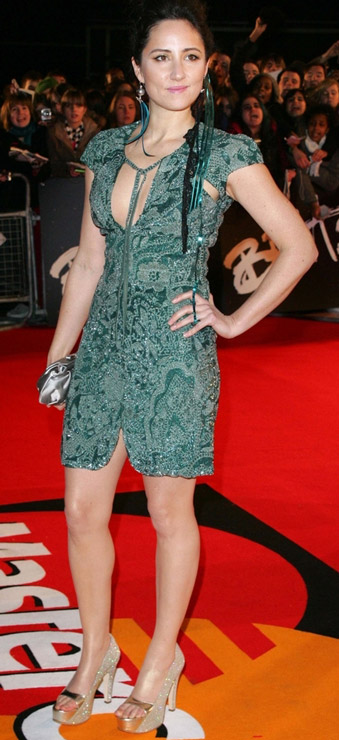 Photos by PR Photos
You May Be Interested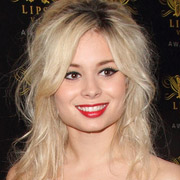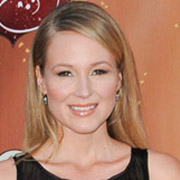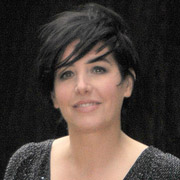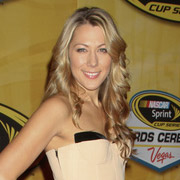 Add a Comment
16 comments
Average Guess (3 Votes)
5ft 1.42in (156cm)
Sandy Cowell
said on 19/Mar/17
Arghhh! She mustn't put herself down! She looks perfect to my eyes and has a gorgeous figure and her music is chirpy and original!
I didn't know that this singer is Scottish and I didn't know her height...until now!
TJ said 11 years ago that we wouldn't be disappointed if we buy her music. I believe that!
I'll put 5ft2 for KT.
Mouse22
said on 14/Oct/15
She is a magazine cover beauty of the first class, she was lying! Surprised she isn't taller, she looks like at least average height. Beautiful - and gorgeous voice, too!
Susan
said on 31/May/09
I love the song 'Suddenly I see' and it's supposed to be about Patti Smith, who is indeed 'taller than most' at 5'7 1/2-5'8.
Alice
said on 12/Dec/08
Wow she's tiny. I thought she'd be much taller than that!
TJ
said on 9/Nov/07
I asked on her official messageboard, which she posts on occasionally. Lot's of people have met her on there and it seems 5'2 is accurate.
legin
said on 31/Oct/07
this girl is usually smokin hot but here it appears that she needs some makeup
glenn
said on 31/Oct/07
leave it at 5-2 then.she was here again a couple of days ago.next time ill ask her.im with alex.i usually dont tell a celeb girl they are hot.but i told her.she had a nice reaction.ill go for her again.maybe i bent my knees on top? i always lean in for a girl.cause sometimes they snuggle up to you.
mongli
said on 30/Oct/07
i still hated when glenn not really standing straight and lately how come he often getting a picture with short actress
Alex
said on 30/Oct/07
Shes probably in heels in the top photo.
Glenn, lucky you man getting to be that close to her. She's hot.
glenn
said on 30/Oct/07
heels in the bottom pic.i couldve sworn black sneakers on top.she seemed average.not too short.again,i could be way wrong.
[Editor Rob: I did see 5ft 2 a couple of times in papers here for her.]
glenn
said on 30/Oct/07
i didnt realise she was that small.possible.i wouldve thought 5-3 to 5-4.like i always said,im the worst judge of womens height with their footwear and ever changing in the same day at that.
[Editor Rob: did she have heels in that top photo?]
Anonymous
said on 30/Oct/07
I'm 5'10 and a girl her height, tip of her head would be by my chin without heels
MD
said on 22/Feb/06
She is tiny, and an excellent musician. I saw her on Late Night with Conan O'Brien a few weeks back, and got the crowd really into her preformance. Afterwards, Conan came over to thank her, and just dwarfed her.
TJ
said on 21/Feb/06
Fantastic performer. I assumed she was taller. Buy the CD people, you won't regret it :-)
sunbeame
said on 17/Feb/06
She was on a Brits aftershow party on ITV2 talking about her choice of outfit - she said "I'm so short" (really stressed the word 'so'), when explaining why she had her dress individually made just for her. She didn't say her exact height unfortunately, but she obviously considers herself to be short.
Ashlee
said on 4/Nov/05
I reckon she is 5 ft 2 in cos am 5ft 5 in and she was way smaller then me.