Jewel Kilcher's Height
5ft 5 (165.1 cm)
American Singer. On her twitter page she mentioned after someone commented that she looked quite tall on TV,
"Im 5'5 - but wore huge platform shoes :)"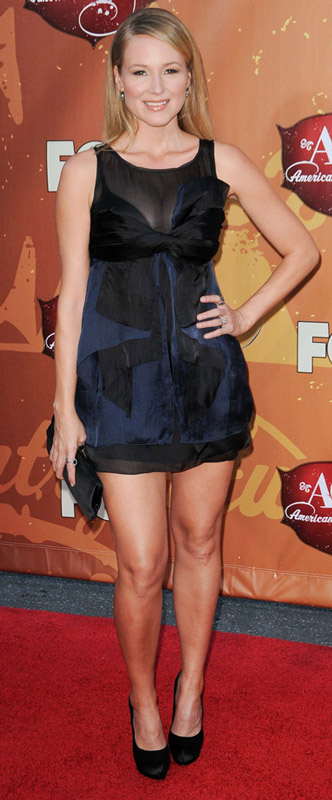 Photos by PR Photos
You May Be Interested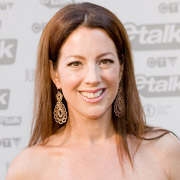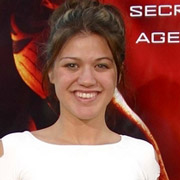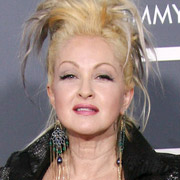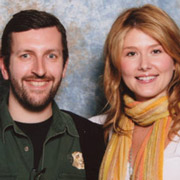 Add a Comment
13 comments
Average Guess (3 Votes)
5ft 6in (167.6cm)
pj
said on 23/Sep/15
she's always listed as 5'6, so am surprised to see she's actually an inch shorter! she looks tall or gives off that tall impression in photos/tv.
Jim
said on 23/Feb/09
Saw her at Lake Tahoe and met her after the show. If she is 5'6 then I'm 5'10. According to the Army I'm 5'6. She's not much more than 5'2. Beautiful in person though.
Ashley
said on 19/Oct/08
Jewel is 5'6''. Read her biography on her site.
Click Here
We are the same height!!! :)
Jessica
said on 10/Jan/08
She can't be 5'2 because there's a video of Jewel and Jessica Simpson (who is 5'2 IMO) singing 'Who Will Save Your Soul' together and Jewel is about 2-3 inches taller. I reckon she's 5'4.5ish.
Anonymous
said on 20/Feb/07
I met Jewel backstage at a fashion show in LA last year, I am only 5'4 and was wearing heels, so was she. I know I had AT LEAST a couple inches on her. I would say she's around 5'1 or 5'2. Believe me, I work in this industry and am adept at judging height, not to mention we spoke for a few minutes and then she hung arond backstage with the designers so I got a very good look at her.
Glenn
said on 28/Jan/07
Ive actually had people take photos with me.long before the site.now with the site,Ive been reconized a couple of times.so,I guess semi-celeb.
Anonymous
said on 27/Jan/07
is glenn a celebrity himself? he has lots of photos with them lol
Anonymous
said on 23/Sep/06
Strange. I remember reading a 5-2 height for her! That's def. not right. People mag I think it was 10 years back.
beaner
said on 8/Aug/06
If Glenn is 5'8" amd slouching and is still .5" taller I would think she's in between 5'5" and 5'6".
Sherri
said on 29/Jun/06
I met Jewel a couple of years ago. It was one of the rare moments when she was not wearing heels and when I stood next to her I towered over her. I am only 5'4".
Glenn
said on 2/Apr/06
yeah,I dont remember her being this tall either Haylie.havnt seen her in 10 years.
Haylie
said on 1/Apr/06
Wow Jewel is taller than I thought, I guessed about 5'4" from her videos. What is your estimation Glenn?
nj
said on 6/Dec/05
I think Sarah McLachlan (who is supposedly 5'6") is taller than Jewel.
http://www.lilithfair.com/lilith97/images/august/13/sar_yungc_jewel_sheryl.jpg
I'm thinking Sarah is closer to 5'7" and Jewel 5'5"