Kelly Clarkson's Height
5ft 3 ½ (161.3 cm)
American Singer, former winner of American Idol winner. In an SI.com interview she mentioned,
"I'm 5-foot-3 1/2. I was proud of that half."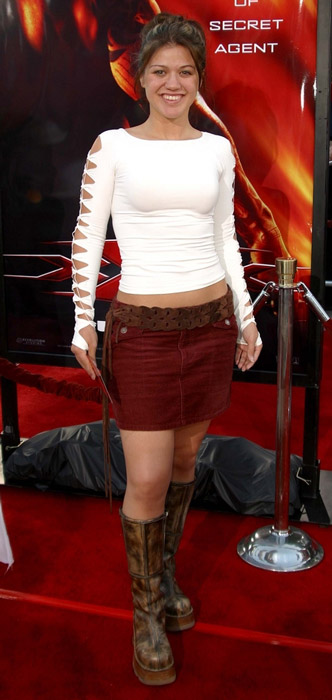 Photos by PR Photos
You May Be Interested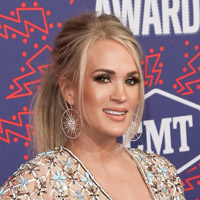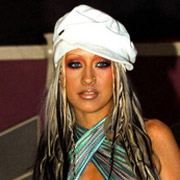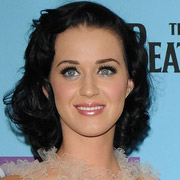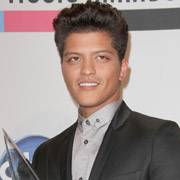 Add a Comment
87 comments
Average Guess (13 Votes)
5ft 3.37in (160.9cm)
Nik
said on 25/Nov/19
She so should be proud of her half!
MJKoP
said on 27/May/17
No way is she as short as 5'2". Here's a very rare picture of Kelly Clarkson with Howard Stern, and despite Howard actually standing up straighter(for once!), Kelly looks even taller than 5'3.5".
Click Here
courtney
said on 18/Nov/15
5 ft 3.5 in is 1.5875 meters Kelly is also not an Athletic built person so she carries weight differently than say Joanne Woodward in her prime in the early 60's who was 3/4 in taller than Kelly and weighed 117 lbs outside of pregnancy/nursing/filming a movie
Brad
said on 31/Dec/14
5 foot 2 and a whopping 190 pounds.
Jim
said on 14/Oct/12
I've also met her and she is tiny. She was my height (163cm) in heels, so I would say 159/160cm or 5' 2''
somedude
said on 9/Aug/12
5'4 and 175# ;)
Brad
said on 11/Dec/11
Weak 5' 3" at best.
raffamuffin
said on 1/Jun/11
Having met her, I am 5"4 and I had at least an inch in height on her - she's definately no more than 5'3.
Roxy
said on 16/Jun/09
Kelly looks 5 foot 3. I'm 5 foot 2! I'm pretty petite but hey, I'm a girl so I guess it really doesn't matter. But I do have those days where I feel way too short : ) And sum comments posted here from guys saying that guys think girls are cuter when they're short? To be honest, I never knew that! But it certainly makes me feel better.
Some Guy
said on 11/Jun/09
I was going to remark that Kelly looked tiny (around 153cm) on a live performance that I just saw on tv, but I guess the weight gain that everyone is mentioning may be making her look much shorter than she really is.
Brad
said on 2/Jun/09
She's really looking not like Kelly anymore, more like her mother. Her pants looked like they were about to pop at a recent live show.
Olivia
said on 31/May/09
I think that any height is perfect for you. I am 5' 9", but that's because I have tall parents. I think that you are perfect just the way you are, and way cooler than I'll ever be.
Brad
said on 22/May/09
5' 3". Looks shorter with the big weight gain in '09.
Breakaway
said on 16/Mar/09
5 ft 3.5 - Well, not everyone wants to be liked by boys. Not that I think height matters anyway. Though I would like to be taller...
Phil
said on 14/Mar/09
On Idol this week, Kelly looked 5'4" in heels next to Seacrest, so I think she's somewhere within 5'2"-5'3".
I prefer short girls too, and I do like 5'2"-5'5", it's a good range.
Heightgirl
said on 24/Feb/09
She looks petite and can't be 5f5. She looks to be at the tallest 5f2.
5 ft 3.5
said on 22/Feb/09
I don't get why girls want to be like, 5 ft 9. It's a known fact that guys prefer girls who are short. Not likd 4 ft 10 short but around 5 ft 2-5 ft 5. Not that 5 ft 5 is short.
Denny
said on 17/Feb/09
First of all why would someone as cute as Kelly overestimate her height when all us guys like girls that are short they are soooomuch cuter. For mosdt of the guys I hang with, the shorter, thinner, and flatter a girl is the better contrary to what a lot of girls on this thread and elsewhere seem to think. Anyway as far as Kelly goes...whatever she is works cause she's PERFECT in every way.
5 ft 3.5
said on 2/Feb/09
I think Kelly is shorter than that. I'd say she's 5'3" max. That's what the mags say anyway.
Fanatic
said on 20/Sep/08
I think Kelly is around 5'3 flat or just under. I met her 2 years ago and she was shorter than me, both wearing flats. She must be around 5'2-5'3 but no taller than that.
Ashley k
said on 11/Aug/08
Well. thats cool. im 15, 5'7" and 125lbs.
People are what they are. get over it already and go outside and swim or something
Anonymous
said on 3/Aug/08
I love her i think she has an amazing body and a great role model too
Juno
said on 11/May/08
Oh, come on. I'm 5'6 and 133 pounds. I think Kelly Clarkson is awesome the way she is.
guamgirl
said on 19/Apr/08
Muscle weighs heavier than fat. I am 5'3" and weigh 142lbs and am mostly muscle. Britney looked all muscle when she first started. I love tha Kelly Clarkson doesn't care what all the tabloids say. She is happy with who she is and that is all that counts.
Tara Vinton
said on 16/Apr/08
140 lbs. at 5'3"? geez, i'm 130 lbs. and 5'9" ! i'm sorry but as society dictates, unless you're close to six feet tall, 140 is overweight for a lady. At least in modeling standards anyway.
mb
said on 14/Feb/08
I am 5'4", 140 pounds and like a size 6 or 8. Not huge at all. Most of it is in my legs. You can't go by charts because every body is different. 5'3" and 140 is really not that big on some people, but then it can seem huge on others. I used to weigh like 125 in high school and I was kinda scary thin. My friends all weighed like 125 and looked normal.
Leung
said on 10/Jan/08
Kelly Clarkson has a bit of endomorph type body so when she puts on a little bit of weight in the off-season it can appear that she has ballooned because her face gets puffy, her body gets plump and even her fingers look like they are swollen.
The unfortunate thing about being a celebrity is that the paparazzi is around all the time and they are very fond of getting
Cash
said on 8/Jan/08
So before Britney Spears went all crazy did you think she was fat? She was 5'4 and 140 lbs when she first started. She was thin. Different people carry weight differently. How can you be so ignorant? You seriously must be stupid. Muscle also weighs more than fat. Two people the same height and same body type and look the same weight can even be up to 10 lbs different.
anonymous
said on 19/Dec/07
i love kelly clarkson. according to this website she is the same height as me! that is really exciting because i consider myself average(or even on the taller side) for right now but as i get older i will be considered short bcuz all my friends are already starting to shoot past me. knowing that someone as pretty and awesome as kelly is the same height as me makes me happy=]. love you kelly.
Canadian Idol Fan
said on 25/Nov/07
I saw her on Canadian Idol(LIVE at the studio) this pass summer.
i was shocked at how small she looked.
i thought she was about 5'2. but then again she was in leggings, they tend to make a person look short cus it cuts the leg off.
i'm pretty small myself lol 5'1 exactly.
Korinn
said on 24/Nov/07
I think kelly is about 5'4" or a little shorter...I think she does look great though. I used to be a model so I was stick thin for awhile and it just was not working. I am 5'10.75" and I weighed anywhere from 120-130 lbs then and I will NEVER do that again. Being that thin is just not healthy. I had many problems trying to get out of that mess. I now weigh a healthy 155 lbs and I love it!
Nicole
said on 22/Nov/07
I don't see why it is worth arguing over someone's height, let alone someone you have never met. I am 5'4 1/2" or 5'5" (I haven't measured within the last few months) and I weigh 128 lbs. My measurements are 36.5-27-39 so even though I have a big butt, my waist is quite slim. Just FYI, I am Caucasian. Also, I agree with Latricia; women gain in different places and curvy does not equal fat.
Missa
said on 18/Nov/07
I have met kelly numerous times and both of us, without shoes on, are the same height. I'm 5' 3.75" exactly.
LaraJane
said on 4/Nov/07
I'm 5'4'' and weigh 130 lbs and, honestly, I'm pretty thick, so I don't see how Latricia is slim and curvy at 5'3'' and 140. The only thing I can think of is her culture's standards. Latinos and African Americans tend to admire the "thick and voluptious" body types more than those of European descent. No, I'm not trying to be offensive and I don't even know what Latricia's ethnicity is, but hispanic or African would be my guess, only because of those people's cultures and natural body types. This is a complete generalization (I realize some are very different) but Africans tend to have a lot of shape and curve, while latinos are commonly tiny in height, so maybe a mix?
Anyhoo, back to Clarkson's height, I completely believe her 5'3 1/2'' claim. People don't usually say an uneven height number if they're being less than honest. If they're gonna lie, most people round up or down to an even number, 5'4'' for example. P.S- I really like Kelly, she has a beautiful voice.
Jessi
said on 4/Nov/07
geesh, I thought this website was about height, not weight. Did some of you confuse that "h" for a "w"? But, while we're on the topic: To Latricia- that's a great stand you're trying to make and, as a woman, I appreciate it, but I (to some extent) agree with "to latricia". 140 lbs on a 5'3'' frame is large. Even according to doctors, in the case of female weight, the healthy ideal is 100 lbs at 5 ft, and from there you add 5 lbs for every extra inch. So, at 5'3'', if you want to be healthy, you should be in the range of 115. I'm 5'10 1/2'', weigh 150 lbs, and am very healthy, femenine, and fit. And I don't know if I believe that you model, because to a modeling agency, even someone at 5'7'' would be hard to sell.
to latricia
said on 24/Sep/07
latricia, your comment is so ignorant and stupid *rolls eyes*
140is HUGE for just 5'3", dont kid yourself. you think blokes think youre hotter now cus that what you want to think
i like slim girls and most of my friedns agree - slim is the most attractive shape. i dont want a "cuvy" girl wobbling around on top of me
alot of girls are naturally slim too, just because you cant be doesnt mean no one else can.
also, models have to be at least 5'8". even 5'9" isnt ideal. i think someones been telling porky pies, if you excuse the pun.
and you deserve this telling cus you shouldnt have gone off topic yourself
back to kelly clarksons height - i give her 5'2"
Anonymous
said on 21/Sep/07
I do belive she't 5ft3 1/2, cause with heels on she looks about 5.6 to 5.7
and standing next to vanessa hudgens for a pic at the teen choice aware she looked about an inch taller then her, and they both of course had heels on making vanessa about 5.2
Anonymous
said on 2/Sep/07
Well that sounds about right Im 12 and im around 5'6 5'7
Anonymous
said on 3/Jul/07
I think she is 5 ft 2/5 ft 3, because people describe her as tiny, and this is just an half inch under average height in US right? And she looks kind a small to me
ter
said on 27/May/07
It might have been the heels at teh finale
anon
said on 27/May/07
kelly clarkson looks way shorter than carrie underwood in the idol finale, and according to celebheights, carrie underwood is 5'3? Heel difference, or misjudgment?
Latricia
said on 18/May/07
I think Kelly looks great. I too have a curvy figure and it is hard to stay so skinny. I weigh anywhere from 135-140. I am 5'3". I am not overweight at all. I am just average. However, I am working out to look fit. I used to weigh 120 and was told that was too thin. I looked like I only had breast and was flat every where else. Now I have more of a but and gained in the breast. My tummy is still pretty tiny. Woman gain and different areas. As long as she stays fit and exercises it should not matter. I think she is very pretty and would love to meet her. She also stays true to herself unlike the other stick like celebrities. I am sorry but guys like me more now than they ever used to. Alot of guys would not date me in the past because I was too thin. Now they think I am hot because of my curvs. I also model. So, I think people should just leave her be. She seems like a great person. Everyone deserves to feel free to live their life. NO one is perfect, and sticks are no where near perfect. They look so unhealthy.
Anonymous
said on 13/May/07
Kelly's quote: "I'm petite but I was the biggest girl on my season. Everyone else weighed 100 pounds. Reporters would ask, 'So what's it like being a big girl?' and I thought, 'Big? What?' It was like, 'Wait, what am I doing wrong?' Luckily, I had a great mom and dad who helped me grow up feeling comfortable in my own skin. I have a curvy figure, which guys like. And performing isn't about looking the best or being the most beautiful. I do it because I love it. Look, nobody else has my butt. Nobody has my eyes. Nobody has my nose. It's all mine. And that's what makes me different from everyone."
Brad
said on 11/May/07
5' 3". Gained weight and her new album is so bad her record company told her to recut most of it.
Kathryn
said on 21/Apr/07
well, i think she´s 5'4'' or a tad over that. because on this photo she has usual heels on (5-6 cm) and is 20 cm smaller than 6'2'' Justin Guarini. So she is 5'6'' with 5 cm heels and that would make her 5'4'' or even a bit taller.
Click Here
Teresa
said on 30/Jan/07
She isn't 5'3.5
I met her and she was pretty much my height. I am 5ft exactly and she was about an inch and a half to 2 inches taller. I'd say she's 5'2 at best.
Alex
said on 21/Jan/07
Tiny and short are different things if you ask me. You can have a girl 5'3 105lbs who would be tiny but 5'3 140lbs isn't tiny, its short but not tiny overall. Even girls who are 5'5 I consider short while they're really a bit above average height for a female and I'm a tad over 6'0.
But I think Kelly looks 5'3-5'4 for sure. Just not sure which.
Viper
said on 6/Jan/07
5-3 is tiny to somebody over 6-0.
Miley
said on 5/Jan/07
5'3 IS tiny. I'm pretty sure she's at least 5'4, not an inch shorter.
I know this, guys
quitecute
said on 25/Dec/06
she is a little thick in the waist to be that small and not look fat. im thinking 5'4
Hope
said on 20/Dec/06
kelly clarkson is TINY. My good friend's sister and neice won tickets off a radio station, while Kelly Clarkson was performing in Toronto, Ontario. My friend's sister is "Almost 5'2" as she likes to say. In the picture of her, Kelly Clarkson, and her daughter, my friend's sister is the tallest, with kelly clarkson being around an inch smaller. So, I'd put her at 5'1".
I can't believe these celeb heights, honestly! If i'm 5'6" in real life, i'd be what? 5'8" in "celeb" heights.
Lucy
said on 23/Nov/06
Tricia: Paula Abdul is 5'. I don't think Kelly is 5'3, because people have described her as tiny (plus she does where big heels). Maybe 5'2.
Viper652
said on 15/Nov/06
"Crystal says on 6/Oct/05
I think Kelly Clarkson is underestimating her height because when I met her she looked 5'5. People would you stop underESTIMATING people height it is completely wrong till you've met them."
Man, this post really is pure comedy.
Brad
said on 15/Nov/06
Both Jennifer & Kelly wear huge heels. Kelly tends to be short in concert with little height add-ons.
jenna
said on 14/Nov/06
umm ive met kelly and i actually have a picture with her. she is 5'3. im 5'5 and she looks to be about 2 inches shorter.
UserX
said on 12/Nov/06
kelly looks as tall as jennifer lopez or even a bit taller. search for photos of the two celebrities together on wireimage.com.
Brad
said on 9/Aug/06
5' 3" is about right. She has lost a lot of weight. They had terrible problems hiding it in the movie.
Katie
said on 2/Aug/06
I was shocked when I went to her concert and stood beside her and towered over her. I am 5ft 8inches, but she is still a lot shorter than she apears on T.V. and in magazines.
sianna
said on 21/Jul/06
wow..im 5'3.5 and she looks alot taller than that! and to anonymous when i wear heels...3 inch im no more than 5'6..so i think this is her real height..maybe 5'3 but no shorter! 5'1 is just ridiculous for her!
Anonymous
said on 6/Jul/06
ok everyone i hav the proof that she is not 5'3.5',here is a link of kelly with 5'7.5' kanye west and 5 '10' P diddy ..
Click Here
.. here are her heels abt 3.5 heels..
Click Here
.. for everyones information if a 5'3.5 person wears 3.5 heels they become 5'7 but she is no were near kayne west in the picture she is even standing in a proper posture ..so you hav to downgrade her now ..there is no reason not to ..i think this is proof enough .. she is only 5'1.5 or 5'2 at most ..
bismarck
said on 30/Jun/06
I agree with most people that Kelly Clarkson's potential height would be maximum 5'3". In the "Break Away" video she seemed to be about 5'7" , but that was only because of the 4 inch heels she was wearing.
Tricia
said on 27/Jun/06
Kelly Clarkson is 5'3 and 1/2 inch just as stated above. She tends to wear 4 inch heels, so in whatever pic where she's with Mariah, that might explain why they look the same height. Kelly Clarkson is a twerp - She's VERY tiny. :) Her height has been verified by numerous fans who know their own heights and have been photographed with her. btw, when she won idol and hugged Paula Abdul afterward, you could clearly see that she was only slightly taller than Paula who is 5'2.
anonymous
said on 14/May/06
in that picture jeppe posted, kelly looks tiny- but it's just the angle they took the picture. But I think she is in the 5'2-5'3 region.
Emily
said on 24/Feb/06
I think Kelly Clarkson is about 5ft 4. She is not tall but not tiny and petiete. When she was on American Idol, she wasnt the tallest person and she wasnt the shortest. I dont think she is 5ft or hardly even close to be that small, cuz i am 5ft tall and i dont look as tall as she does.
Anon
said on 14/Feb/06
hey found a website where someone's met her and says her height as 5'2.Scroll down you'll find it.
http://www.gawker.com/news/stalker/gawker-stalker-maggie-gyllenhaal-and-adrien-grenier-a-case-study-in-celebrity-social-mores-131996.php
Becky
said on 29/Jan/06
i admit that Kelly Clarkson is just about between 5'33/4" and 5'4". Although it is my opinion, on tv she looked a few inches taller than i usually see her in magazines!
Anonymous
said on 22/Jan/06
I read an article on the internet somewhere that someone met here or brushed shoulders with her and claimed she was 5 ft 2. Its funny when people meet her they reckon she's shorter. Has Glenn met her? And if you have Glenn do you hav an estimate on her height? Thank You
gyllenhaalic823
said on 6/Jan/06
i saw this new show on MTV where obsessed fans meet their own version of ther favorite celebrity (called "My Own") and there was an obsessed guy asking trivia questions of the girls. Quote: "How tall is Kelly?" Girl: "5'4"?" (buzzer sound as in wrong) Guy: "She's an inch off." I'm guessing this means 5'3" as she definetely doesn't look the 5'5" next to Hilary Duff.
lilo
said on 8/Dec/05
my friend recently went to a kelly clarkson concert in Australia, and she said that kelly clarkson looked tiny, about 5'3-4 (160-163)
Wicked Kid
said on 22/Nov/05
In the Duff/Clarkson photo, you can't tell cos Duff's leaning in and you know her tendency for wearing 4" heels. But we can't see Kelly's heels either...And as for Avril/Kelly pic, I haven't seen it but I'm so sure that 5'2" for Avril is pushing it.
Danny
said on 21/Nov/05
Go to her official website it says she is 5'3 1/2 tall
Anonymous
said on 5/Nov/05
Regarding the Duff/Clarkson picture, here is the link:
http://www.haylieduff.net/hdgirlsgallery/albums/userpics/10001/11%7E6.jpg
Anonymous
said on 5/Nov/05
I don't think she's as small as 5' or 5'1"....there are pictures of her and Hilary Duff, and with both of them wearing heels, Kelly is definitely a couple inches taller.
anonymous
said on 4/Nov/05
I was about 10 feet from her and I'd say she was around 5' or 5'1. She's tiny and slim in person.
Anonymous
said on 20/Oct/05
I've never seen any photos of Kelly Clarkson's dad, but it appears to me that she has some short genes. I've seen pictures of Kelly and her mother, and Kelly appears to be a few inches taller than her.
~Nate~
said on 15/Oct/05
Yeah ok "The Man" and "Kelly Fan" I think what you guys are totally right with Mariah's height claiming since you guys have met her so many times you guys must be experts!! Anyways This is about Kelly and in the pic Kelly is wearing heels and Mariah is wearing flats and still towers Kelly. So Kelly is about 5'3-5'4 so 5'3.5 seems right even though I havent met her.
Kelly Fan
said on 14/Oct/05
Kelly Clarkson is the same height as Mariah people need to face the fact because Mariah wears outrageous 6 inch heels
is this your final height for her?
said on 13/Oct/05
Do u guys remember that movie "From Justin to Kelly". Justin Gaurini has been listed as high as 6'3 but these height listings are from websites on the net and are probably wrong. Without his big hair I'll give him 6'2 max.Kelly Clarkson wears like 3-4 heels sometimes in the movie and he still towers her. She barely reaches his nose let alone his eyes. many celebs admitt their height but do they know what it is or is this just a guess. I'd say she is slightly under 5'3.
~Nate~
said on 6/Oct/05
Kelly is not the same height as Mariah, I've seen this pic I'll try to find it, I know Mariah was wearing flat boots as kelly was in heels and Mariah was standing straight she was doing her usual hip sway stance as Kelly was standing very straight and Mariah still towered her...I'll find it. Kelly looks at best 5'5
Viper652
said on 6/Oct/05
Crystal, most of the time these people in entertainment are inflating their heights big time. And how would we be overestimating Kelly's height when she said she was 5-3.5??
Crystal
said on 6/Oct/05
I think Kelly Clarkson is underestimating her height because when I met her she looked 5'5. People would you stop underESTIMATING people height it is completely wrong till you've met them.
CelebHeights Editor
said on 5/Oct/05
Yes, she has also said back in 2003:
"She [brenda lee] was 4'11"; I'm 5'3"
. Both 5ft 3 and 5ft 3.5 she's said...
Some Guy
said on 22/Sep/05
I read on the internet that she said she was 5 foot 3 and not 5'31/2. So 5'3 for kelly should be right
Kelly fan
said on 18/Sep/05
I think Kelly Clarkson around 5'8 because she the same height as Mariah Carey in a photo, do you believe Mariah and Kelly are the same height Rob?
[Editor Rob: kelly is the height she says she is. Without seeing that pic I can't say why you thought they were same height]
Mr. Awesome
said on 31/Jul/05
I do beleive that this height is accurate. My cousin who is currently visiting me had back stage passes for one of Clarkson's concerts at the Tower Theater near Philly. She met Clarkson and said that she was about the same size as her. My cousin is 5'4'', so it would make sense for her to be around the same height as Clarkson. Leave the 5'3.5'', Rob, it's right.
Anonymous
said on 17/May/05
I'd say 5'2 3/4"....she's short. Don't let the high heels fool ya
CelebHeights Editor
said on 6/Feb/05
Since she said she was 5ft 3.5 herself, it does look about right ;)