Karl Malden's Height
6ft 1 (185.4 cm)
Serbian-American actor best remembered for roles in film such as A Streetcar Named Desire, On the Waterfront, One-Eyed Jacks, Patton, Baby Doll, I Confess, How The West Was Won, The Cincinnati Kid, The Birdman of Alcatraz and Meteor. In Streetcar Named Desire, his character described himself as 6ft 1.5 without shoes and weighing 207 pounds. He once described himself as
"six feet two inches"
in his biography.
I was 6-foot-1, which was tall in those days, but I didn't have much meat on my bones.
- Eirie Times, 2001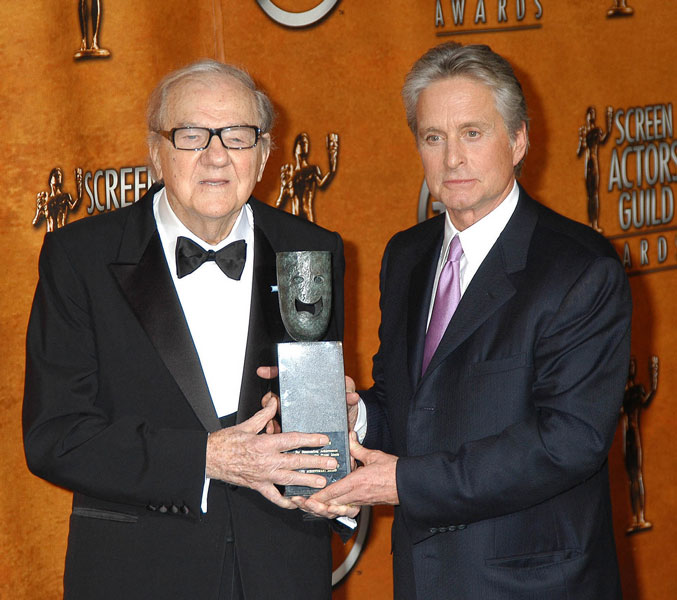 Photos by PR Photos
I had to lose weight. I felt this man should be in better shape. I dropped from 198 to 190. I'm six feet two inches tall.
-- Charlotte News, 1972
You May Be Interested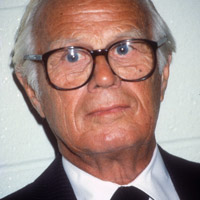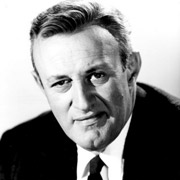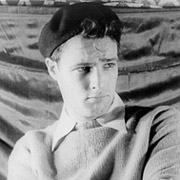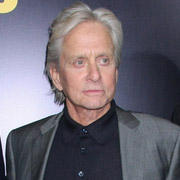 Add a Comment
66 comments
Average Guess (11 Votes)
6ft 0.95in (185.3cm)
Powerhouse
said on 4/Oct/20
Just watched On The Waterfront yesterday, he was no more than 4 inches taller than Brando. I would say if Brando was 5'8.75 then his 6'1.5 and 6'2 claims would have to be false. My best estimate would be 6'1 flat at the most, but 6'0.75 is also a possibility. He also looked to have shrunk a lot in his later years.
Rampage(-_-_-)Clover
said on 22/Aug/20
A solid 6ft1 peak is likelier than a weak 6ft1. Still looked close enough to it in later years
Sinclair
said on 20/Aug/20
Malden did come off as a solid 6'1" as a young man. By the time of Streets of San Francisco, Malden could have been more 6'0" range but I still got the impression Malden was at least as tall if not taller than 6'1" listed Leslie Nielsen in a few episodes of SOSF (I doubt if Nielsen was ever the full 6'1"). Malden's posture was really relaxed in that brilliant 70s American crimefighting tv drama, as well as in all of his films. I felt Michael Caine was only about half an inch taller than Malden in Billion Dollar Brain and James Stewart was not significantly taller than Malden in How the West Was Won.
I would therefore put Malden's peak height at 6'1.25", definitely no less than a flat 6'1".
Rampage(-_-_-)Clover
said on 27/May/19
Rob, how likely is 6ft1½?

Editor Rob
He may well have got that earlier in the day.
Tall Sam
said on 16/May/18
There's a very good chance that 6'1.25" is a more legit listing than the flat 6'1", at peak he could look this range IMO. Looked fairly tall against James Stewart in How the West Was Won, barely an inch under, would've believed 6'2" from that alone.
Rampage(-_-_-)Clover
said on 15/May/18
Rob, maybe s fraction over 6ft1?
Also that photo w/h Michael Douglas I don't think is a good representation of his height since he clearly he had lost a few inches by then...just saying
Rampage(-_-_-)Clover
said on 15/May/18
Could look close to it at times
Rampage(-_-_-)Clover
said on 13/May/18
Rob, in his autobiography he claimed 6ft2
Click Here

Editor Rob
I'll add that quote in the description thanks.
Rampage(-_-_-)Clover
said on 12/May/18
This guy at a fraction over 6ft1 and Caine a fraction under 6ft2 looks feasible
Shocking the amount of height he lost though. Shorter than Michael Douglas!
Gabriel Souza
said on 29/Mar/18
He always looked do tall!
Rampage(-_-_-)Clover
said on 30/Sep/17
186cm is arguable...
Rory
said on 29/Sep/17
I didn't really think he looked any shorter than Caine in Billion dollar brain, in one or two scenes he did but most of the time they looked pretty indistinguishable in height. Maybe Malden at 6'1.25 and Caine at 1.75 is fair.
Richard
said on 25/Sep/17
Malden was 6'0.5" in the 1950s. He didn't enter films until he was middle-aged.
Arch Stanton
said on 11/Aug/17
Looked 6'1.5 with Dean Martin and Camilla Sparv in fairness.
Dan
said on 19/Jul/17
Charlie...you're way off. I met and had my picture taken with Malden in 2004, when he was 92, and he was still a solid 6'1". I am slightly over 6'2", and he was no more than an inch shorter than I was. My older brother is 5'10", and Malden is clearly taller in the photo than my brother. That's one reason why I get a bit annoyed with people who just assume celebs massively lose height when they age (like with Eastwood). Unless they had serious health issues, they don't.
Sandy Cowell
said on 26/May/17
I only ever took him in in 'The Streets of San Francisco'! I had no idea he was also in loads of films, and neither did I know he was as tall as 6ft1! Now that I do know, that's what I'll put for him!
Charlie
said on 10/Apr/17
He wasn't much taller than Michael Douglas who stood 5'8 in Streets of San Francisco. I would say he is around 5'10. I don't buy the 6'1 height not for Karl.
Rampage(-_-_-)Clover
said on 4/Apr/16
Rob who do you think was taller Karl Malden or Cary Grant?
That would have been an interesting comparison. They never starred together but they did appear with a lot of the same people in movies...
Editor Rob: both within a fraction of an inch I'd have thought, who edges who I don't know...
Rampage(-_-_-)Clover
said on 6/Feb/16
Click Here
He's stacking up pretty well beside Jimmy Stewart who I think was still around 6ft3 in later years
Rampage(-_-_-)Clover
said on 14/Jan/16
No less than 6ft1 peak
jtm
said on 7/Nov/15
no more than 6'1.
Rampage(-_-_-)Clover
said on 5/Nov/15
Wouldn't rule out a fraction over this.
He look close to 6ft2 in On The Waterfront and Streetcar
Arch Stanton
said on 15/Jun/15
Rob how about
Click Here
;-)?
Arch Stanton
said on 15/Jun/15
He wasn't that bad looking at all really, it was just his nose and balding hair which made him seem uglier. In fact around the eyes not too far off Roger Moore!
Arch Stanton
said on 15/Jun/15
Rob can you add a photo of him looking particularly cheeky LOL? He was a terrific actor, if handicapped in the looks department, but he did had that something about him, real charisma. In some ways the John C. Reilly of his generation!
Arch Stanton
said on 13/Jun/15
He did tend to slouch though, when stood his best he could still look 6'1" with Caine.
Arch Stanton
said on 13/Jun/15
@Torrente, Caine was definitely taller, in fact in some scenes could seem more than an inch,
Arch Stanton
said on 13/Jun/15
You know he actually looks more 184 with Michael Caine, but did he lose height by late 60s?
Arch Stanton
said on 13/Jun/15
Well I think we can rule out over 6 ft 1, Michael Caine definitely looked taller in Billion Dollar Brain.
Rampage(-_-_-)Clover
said on 14/Oct/14
He towered over Brando...
JeffC
said on 13/Oct/14
Great supporting actor. I think this listing is pretty acurate. While introducing comedian Don Rickles on his show Dean Martin said "a man whose sense of humor is as twisted as Karl Malden nose".
Torrente
said on 13/Oct/14
In "Billion dolar brain" same height than Michae Caine, 6 ft 1.5. Real height i mean...
Arch Stanton
said on 25/Jul/14
Didn't look over 6 ft 1 in Cheyenne Autumn..
Arch Stanton
said on 4/Jul/14
Got to say he did actually look a legit 187 in Baby Doll. Could look near 6'2" next to Eli Wallach. I think this is about right though.
Arch Stanton
said on 19/Jun/14
Rob I watched it again early this morning and you might want to mention "In his Oscar-winning performance in A Streetcar Named Desire, he claimed to be 6 ft 1.5 in his bare feet without shoes and to weigh 207 pounds". I think it might actually have been a genuine claim, but I think that would have been his height in shoes as it's difficult to buy him at nearly 6 ft 3 in shoes. You might also mention on TV he was known for his role as Lt. Mike Stone in the crime series The Streets of San Francisco.
Arch Stanton
said on 18/Jun/14
He really didn't look over 6 ft next to Edward G Robinson and Steve McQueen in Cincinnati Kid though, I thought he had 2-2.5 inches on McQueen rather than 3.
Arch Stanton
said on 18/Jun/14
I have Streetcar on DVD, last saw it about last July, so time to watch it again. I'll check it out this evening but I vaguely remember it was 6'1.5" rather than 6'0.5".
Arch Stanton
said on 18/Jun/14
Rob can you add Serbian-American actor, best remembered for roles in film like A Streetcar Named Desire, On the Waterfront, One-Eyed Jacks, Patton, Baby Doll, I Confess, How The West Was Won, The Cincinnati Kid, The Birdman of Alcatraz and Meteor.
Arch Stanton
said on 18/Jun/14
Generally I thought he looked 6' range, I think 6'0.5" would generally be about right as was claimed actually. As Sam says though he did look taller in How the West was Won.
Sam
said on 8/Nov/13
In How the West Was Won, Malden looks close to 6'2" range next to solid 6'3" James Stewart, although in the scene where they "face-off" I think Malden has terrain advantage.
Winston
said on 7/Nov/13
Claimed to be 6 ft and 1 1/2 in. tall in a Streetcar Named Desire
Sam
said on 3/Jan/12
As I posted before, he didn't look much shorter than James Stewart, so a legimately tall guy at his peak
somebody new
said on 26/Nov/11
Actually in the movie ''A streetcar named Desire'' he says he's 207 pounds 6-feet-1 and 1/2 inches tall. Not sure if he was really that or it was the character supposed to be a little taller. In the scene he was trying to impress a lady after all...
guyfrommars
said on 7/Sep/11
Malden looked quite tall in his early movies. He towered over 5'8.5" Brando in On the Waterfront, and 5'10" Montgomery Clift in I Confess. He was a legit 6'1" in his younger days.
Sam
said on 16/Jun/11
In the scene of some movie I caught in passing the other day, Malden (late-middle-aged) looked a little over an inch shorter than John Malkovich. Certainly a much shorter impression than he gave in earlier films
gregory lehmann
said on 15/May/11
The last survivor of "The Hanging Tree." Slipped in a 1962 "What's My Line?" panelist appearance to nail "mystery guest" Raymond Burr,who appeared to announce "Perry Mason" would move to Thursday night and announce Wesley Lau as the new "Perry Mason" regular as Andy Anderson. Did a series in 1980,"Skag," loosely based on his pre acting steel mill job,but it ended after just 6 episodes because it was too depressing.
Frank2
said on 3/Jul/09
5'8.5" Marlon Brando looked like a shrimp next to 6'1" Malden in ONE EYED JACKS:
Click Here
Frank2
said on 3/Jul/09
Malden was 6'1". I met him in the 1980s when he lost some height. He was a very nice person, one of the best in Hollywood. Malden lived a long, productive life. He's now with his peers.
Brunobrowne
said on 2/Jul/09
A true gentleman god bless him
adam
said on 2/Jul/09
R.I.P. Was a great actor. And definitely 6-1.
thekiddd
said on 22/Mar/09
I can say he's about 6'1" and possibly 6'0 1/2". But Not taller than 6'1" all though he could easily pass for 6'2".
_-_-_-Hugh-_-_-_/
said on 9/Mar/09
A good 6ft1 in his prime.
guyfrommars
said on 8/Mar/09
Yeah, he says 6ft1.5 in Streetcar, but if you look at the text of the original play (written before actors were cast in the roles) it also says 6ft1.5. Since Elijah Wood is not 3ft like Frodo, it's not a reliable source. BUT Malden is really close to that height. Agreed that he's 6ft1. He looks this tall next to 5ft9 Brando in both Streetcar and On the Waterfront.
\-_-_-(Hugh)-_-_-/
said on 24/Feb/09
Brando looked close to 5ft10 as a young man. This guy looked pretty tall next to him. I'd say he was 6ft1.5-6ft2 at that time.
Hugh
said on 8/Nov/08
6ft1.5 or even 6ft2 at his peak and probably just over 6ft now. He's into 90's now.
guyfrommars
said on 17/Oct/08
He says he's 6'1.5" in Streetcar.
Ted
said on 3/Dec/07
looked really tall in streetcar. I always thought he wAS 6'3
kiefer
said on 20/Jun/07
I say just over 6ft is right for malden. He was one hell of an ugly bloke with his giant nose and fat posture.
the shredder
said on 4/May/07
Rob , I made a mistake .... I re watched Street Car two nights ago ! .... He said " I am 207 lbs and 6 feet 1 and 1 half inch in my bare feet " !!!
misha
said on 20/Feb/07
Two fabulous westerns in which Karl Malden plays incredibly nasty lead roles both convey a good idea of his height against rather shorter superstars. In
"One-Eyed Jacks" (1961) as the treacherous Dad Longworth, he has three inches over Marlon Brando as the moody gunslinger Rio, but I've always put Brando right at 5'9. Then in "Nevada Smith" (1966) he plays the vicious saddle-tramp killer Tom Fitch pitted against the young protagonist Steve McQueen with about the same height difference in evidence. Karl Malden has always looked tall but is tricky to pin down. I thought he may have been 6'1" until I saw him in "Meteor" with Sean Connery. There is a scene where they are both standing close to each other in an office, discussing the imminent threat posed by the titular fast-approaching gigantic meteor. I simply could not believe how much taller Sean Connery was than Malden, at least two inches, as I had expected them to be roughly the same height. It should be noted that Connery's round head and sloping shoulders make him seem shorter than he really is. I think right about six feet, or perhaps a half-inch taller, is right for most of Malden's career. He is an extraordinarily fine actor - there's a scene in "One-Eyed Jacks" where he agonizes over whether to ride back to a canyon several miles away and rescue Marlon Brando, who has been pinned down by Federalis and is running out of time, or simply mount up on the fresh horse he's just purchased and save himself by riding in the opposite direction - no dialog, yet it is truly the finest acting that I have ever seen, period.
G-MANN
said on 13/Jan/07
He's very old now, one of Hollywood's elder statesman, and everyone loses height (it think it's because the cartilage in the spine wears away), but in classic Hollywood movies like On the Waterfront he looked a lot taller than 6'1", about 6'3" in fact. He towered over Brando, and in Patton he was taller than 6'1" George C. Scott.
Editor Rob
said on 14/Sep/06
2001, Eirie Times he stated:
"I was 6-foot-1, which was tall in those days, but I didn't have much meat on my bones"
Mr. R
said on 18/Apr/06
He always seemed about three inches taller than Michael Douglass in the Streets of San Francisco, so this is about right. Shredder, you are right about the quote from "Streetcar Named Desire" (One of the best films ever). But, is that just a part of the screenplay, or is that Malden's real height?
larry
said on 15/Apr/06
Malden has been described as from 6'0.5" to 6'1.5". He was the same height as George C. Scott, so I'd say 6'1" is right. Great character actor!
Paul
said on 13/Apr/06
Malden is now in his 90s so if not quite 6'1" anymore that is quite understandable. He always looked quite tall on screen; I might have even guessed 6'2", but actors of his generation were usually below 6' so those above that mark looked like giants.
the shredder
said on 13/Apr/06
rob, i was the one that said that. (i was tgri). the movie was a streetcar named desire with marlon brando . karl malden told vivien leigh ' iam 6ft and 1/2 inch and 207lbs . i also find it funny that in the godfather brando does not look under 5'10 , but when you watch a streetcar or on the waterfront its very hard to see him anywhere near 5'10 next to karl malden and other co-stars. i really do agree with frank2 . brando was *maybe* never over a little under 5'9.