Richard Widmark's Height
5ft 10 (177.8 cm)
American actor best remembered for films such as Kiss of Death, Night and the City, Panic in the Streets, No Way Out, Pickup on South Street, The Alamo, Warlock, Judgement at Nuremberg, How the West Was Won, Two Rode Together and Madigan.
When Sidney introduced me [to Richard Widmark], the words that came into my head and flapped out of my mouth before my brains got into gear were, "Oh my, but you are so little"...he was about five feet tall, at least a foot taller than Frankie [a midget Ruby had been married to]. It didn't occur to me at the time but Widmark was one of several short leading men in Hollywood - Cagney, Tracy, Ladd....but the way the cameramen framed their shots, you'd never know it from watching them on screen. You could swear a 5ft tall man was 6ft 2.
- In this Life Together (Ossie Davis and Ruby Dee)
I'm six foot four. Widmark is a slight man
-- John Wayne
You May Be Interested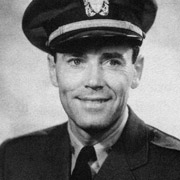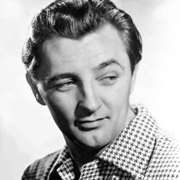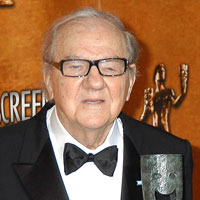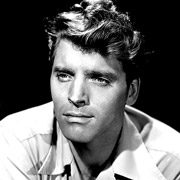 Add a Comment
19 comments
Average Guess (15 Votes)
5ft 9.6in (176.8cm)
Rampage(-_-_-)Clover
said on 22/Aug/20
Wayne basically thought everyone who was shorter than him was short
Arch Stanton
said on 6/May/20
Did look an honest 5'10 with Gary Cooper.
Miss Sandy Cowell
said on 26/Nov/19
I saw him in 'To The Devil....A Daughter' last night and he was brilliant and brave, but didn't look the full 5ft10 back then. I can believe it for his earlier years though, so he can have 5ft9.75. I think that's fair!
😉👍🏆
James
said on 12/Nov/17
Widmark was 5'9".
Arch Stanton
said on 14/Apr/17
In Rollercoaster Widmark looked no more than 5 ft 9 flat with George Segal. Possible he's lost an inch by his early 60s after all that wear and tear in making westerns!
Arch Stanton
said on 16/Dec/16
He has a look about him though that by himself in boots in westerns could be mistaken as quite tall, could pass for almost 6 ft in some of his films when not standing by others.
Sam
said on 4/Mar/16
I used to confuse profile character actor Dan Duryea with Widmark when I was younger (both played their share of whiny-voiced, blond New York sociopathic gangsters). Widmark more of a lead and a bit more versatile but I dare say Duryea was in even more classics...Duryea played a lot of despicable mean SOBs but still could kind of be funny and likable
Would you consider a page for Dan Duryea, Rob?
Here he is w/ Jayne Mansfield:
Click Here
w/ Shelley Winters:
Click Here
near Gary Cooper:
Click Here
Click Here
w/ Edward G. Robinson & Joan Bennett:
Click Here
w/ Burt Lancaster:
Click Here
w/ Gregory Peck:
Click Here
near Fredric March:
Click Here
w/ Lizabeth Scott & John Payne:
Click Here
w/ Jane Russell & Jeff Chandler:
Click Here
near James Stewart:
Click Here
by Steve McQueen but I can't tell if both are standing:
Click Here
I think Duryea's lean build could impart a taller look to him but he wasn't that tall looking next to Chandler or Peck. Maybe 5'10.5" would be a good shout, a weak 5'11" is possible though. I wonder if he has listing in any of the Motion Picture Almanac.

Editor Rob
Ebsen is worth an addition, Duryea I am not so sure on his height.
Gonzalo
said on 11/Nov/15
Widmark looked around 1`78. A great and underrated actor
Sam
said on 3/Aug/15
Yeah, from what little I know of him off-screen, he seemed to me to have a lot in common off-screen with Jimmy Cagney, who was also an edgy (but not conventially handsome) kind of guy who seemed like he could command women on screen but was as devoted a husband as you could be off-screen, even turning down Merle Oberon when she tried to seduce him on a WWII tour.
Widmark was married to the same woman steadily through his career, a generous and charitable sort and preferred to stay out of Hollywood except when working.
Arch Stanton
said on 31/Jul/15
Beatty and Douglas come across like that because they were sex addicts and had a huge number of affairs. Widmark I don't know much about, doubt he's on their level but he definitely has that thing I'm picking up on!
Arch Stanton
said on 31/Jul/15
@Sam Have you noticed how strong he came across sexually with women on screen? I've noticed his bad language and vibe in a few films recently. I get the impression he was a beast between the sheets LOL. I can't think of an actor other than Sean Connery, Warren Beatty or Michael Douglas who comes across quite alike that with women. And Widmark wasn't even good looking!
Sam
said on 29/Jul/15
Rob, please change to "American actor best remembered for Kiss of Death, Night and the City, Panic in the Streets, No Way Out, Pickup on South Street, The Alamo, Warlock, Judgement at Nuremberg, How the West Was Won and Madigan."
Madigan's kind of an interesting film, he's not a super-heroic but kinda realistic cop in that, while Henry Fonda is second banana as a sympathetic but seriously flawed politican. Widmark generally did look 5'10", could look at times half inch less or maybe quarter inch more.
Arch Stanton
said on 24/May/14
Mmm, seems a bit shorter in Pickup on South Street...
Arch Stanton
said on 15/Nov/13
Looks about right in Warlock, what a great western that is.
Nile
said on 11/Feb/12
I think it is the number. When he stood alongside with James Stuart, he seemed about 12cm shorter than JS.
tony
said on 3/Nov/11
I believe 75 % of the actor r less then 5ft 7 inches tall
Bruno
said on 26/Mar/08
I was sorry to hear about Mr Widmark's death, only the other night my wife and I watched him in the excellent film 'Coma' where he played the evil head surgeon. He was a very fine actor. May he rest in peace.
larry
said on 24/Mar/06
5'10" sounds right on the mark. A consistent 5'10".
Frank2
said on 8/Mar/06
Widmark was 5'10" in his prime and not a little guy. The last time I saw him was at the American Cinema Editor's Eddie Award ceremony. He was there accepting an award for veteran film editor Aaron Stell who was too ill to attend. Widmark was already in his eighties and acted like a man in his forties. In fact after he spoke he literally ran out of the Beverly Hilton hotel ballroom! Amazing man. This year I believe he's 92.