Kathryn Bigelow's Height
5ft 11 ¾ (182.2 cm)
American Film Director best known for The Hurt Locker, Near Dark, Strange Days, Point Break. In 1987 Dallas News it mentioned her
"At almost 6 feet, Bigelow is willowy"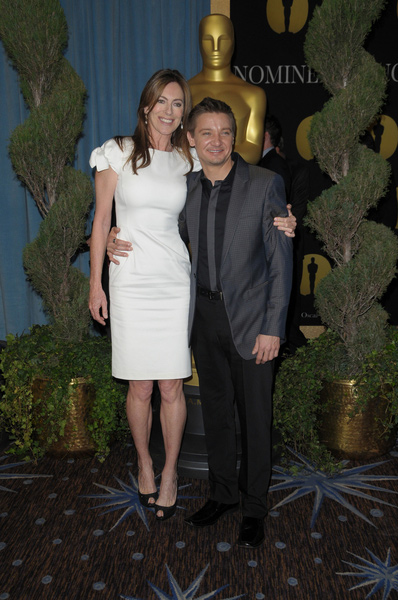 Kathryn (in a heel) with 5ft 8 range
Jeremy Renner
Photo by PRPhotos.com
You May Be Interested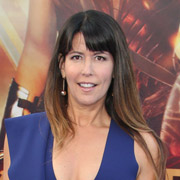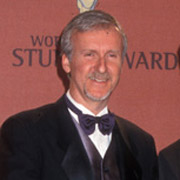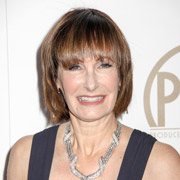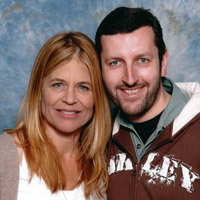 Add a Comment
26 comments
Average Guess (14 Votes)
5ft 11.93in (182.7cm)
Chris Junior Hernandez 1990
said on 12/Nov/20
Nobody had a grandma that looks hotter than Kathryn Bigelow :p
6'3 Julian
said on 17/Sep/20
Is it possible they're deliberately understating her height? Maybe they're trying to avoid saying she's 6'0 because 5'11 and change seems tall for a woman, but 6'0 seems TOO tall
Nik Ashton
said on 16/Sep/20
@ Lorne - I'm sure some do!
@ H - I like your name and style!
Nik Ashton
said on 14/Sep/20
Kathryn and Jeremy look so happy to be photographed together and this is how it should be for everyone. Kathryn is extremely tall (cool) and Jeremy is average (cool), it is cool to be tall, average, or short, whatever gender you are.
Leesheff85
said on 14/Sep/20
Wow shes 68 that's hard to believe. She may have shrunk an inch and that's why she looks only 5 inches taller than Jeremy renner who is 5ft 9 in shoes. Her shoes look to add 3 inches she may just hit 6ft 2 in those heels making her a flat 5ft 11 now. 5ft 11 3/4 peak is certainly believable
Allie
said on 11/Nov/18
That said she's probably lost a little bit by now. Don't know if it's anything drastic though.
Allie
said on 11/Nov/18
@Don julio - she never claimed to be 184 before. And I haven't looked at her yet but it's possible she lost minimal height at most. While not common I know a lady whose mid 60s and was always an inch taller than daughter during her high school days (her daughter is now early-mid 30s) and still is to this day.
Don Julio
said on 18/Jan/18
66 years old she had to be 184 at least at her prime, shrink 1.5-2 cm usual end up like solid 182 cm, unless she does like exercises and yoga to stay fit she had to be 6'+ because she is 182 now not then. Maybe it's those intense heels she always wears, and great posture, 183 may be her exact peak height she is just in good shape to be at her age and is like 182 cm now hard to tell with the heels
RichardSpain
said on 22/Jun/17
She is a tall woman. In her heels near 188 cm sure not more. Barefoot 182cm.
Chris
said on 24/Jun/15
I know it's an annoying question, but how long would her head be? Looks about the same mark as Renner's. 9 inches?
tiny
said on 26/Mar/15
There is no doubt that she is easily 6 ft tall but is she really 62? If true she has maintained herself very well. The face looks flawless and the body is amazingly toned without an extra ounce of fat, she must weigh about 160 lbs at her height which is great. The question is "Is she all natural??"
Arch Stanton
said on 19/Oct/13
Maybe 189cm in heels would be nearer, James Cameron must have lost a bit of height from peak.
Arch Stanton
said on 19/Oct/13
Rob do you think she'd be around 190cm in heels? Seeing her in the photo on Renner's page and the one in which she's taller than Tarantino and even James Cameron I think she has to be around that in heel, Famke Jansen typically looks almost 6'3" in heels too I think.
[Editor Rob: quite possibly that mark ]
Arch Stanton
said on 18/Oct/13
Good grief, Bigelow, Cameron and Tarantino all in the same picture, the earth might explode with too much film making talent at once!
Arch Stanton
said on 18/Oct/13
Almost 62 yeah, She looks amazing granted! Now seen all of the Academy Award for Best Picture winners except for The Artist which I'll see later and one or two of the early ones! Now my goal is to see all of the Best Picture nominees, might take a while...!
mario
said on 5/Sep/13
What????? I though she was late 40ies..She is 62???? I dont think she have shrinked because i guess she stoped aging at 47.
Arch Stanton
said on 18/Jun/13
Didn't know she was so tall but I was going to say that I think she's extremely intelligent, I'd love to have a conversation with her.
Lorne
said on 21/Apr/13
Lol no heel gives 5 inches man.
Ahboh
said on 20/Jan/13
@Conti
high heels like those in the photo give much more than 2 inches, classic high heels like that are 5 inches, which makes sense considering that in the photo she seems 6'4 with heels
anan
said on 17/Jan/13
Think she is 6'1". A very dignified and classy 6 footer considering her age
Conti
said on 13/Jan/13
I would say 5'10 without heels and heels about 6'0.
max
said on 13/Jan/13
what was her peak height? she is 61 years old now and maybe shrunk a little bit.
Sam
said on 10/Jan/13
On the set in a bad photo with 6'1" Keanu Reeves, she looks taller but a bad picture since she is closer to the camera:
Click Here
From most photos she can seemingly clear 6'2"-6'3" in heels.
with 6'4" Liam Neeson & 5'11" Peter Sarsgaard:
Click Here
with 6'1" Quentin Tarantino & 6'2" James Cameron in a few photos:
Click Here
with Mark Boal, Jason Clarke (both over 6 feet) & 6'0.5" Kyle Chandler:
Click Here
Mr S
said on 24/Nov/11
If you watch the photo slideshow on the Point Break DVD you can see she is as tall/taller than 6'1 Keanu Reeves.
ann
said on 24/Nov/10
She´s taller than Uma Thurman(1-82) I think she is over 1-85/86
H
said on 7/Dec/07
Ou est le photo? Ce n'est pas ici!!!