Keenen Ivory Wayans Height
6ft 3 (190.5 cm)
American actor best known for roles in films such as The Glimmer Man and director of Scary Movie and White Chicks. He said in an interview,
"I'm 6'3"
and also said
"Six Four"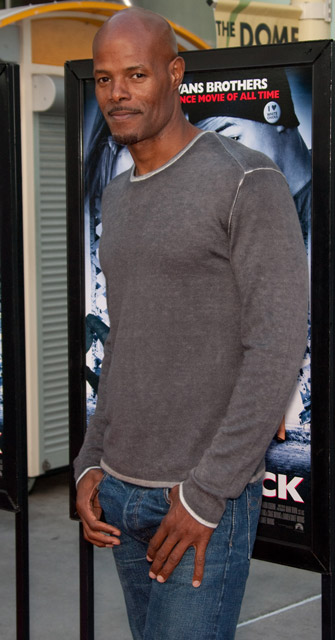 Photos by PR Photos
You May Be Interested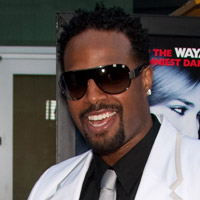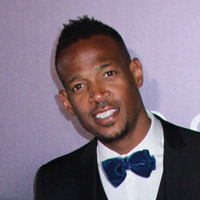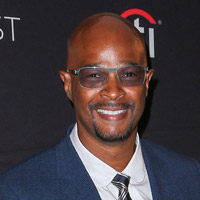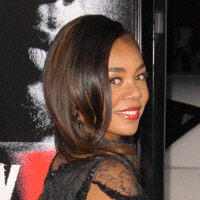 Add a Comment
54 comments
Average Guess (12 Votes)
6ft 2.83in (190.1cm)
Dmeyer
said on 1/Dec/20
Seagal stood well and wore cowboy boots near him , but there wasnt much between them wouldnt be shoked if Seagal was never more than 6 ft 3.75 same for lundgren
Andrea
said on 14/May/20
Doesn't even look 6'3 with Boris, let alone over:
Click Here
Rampage(-_-_-)Clover
said on 30/Mar/20
Interesting that he claims 6ft4. Out of bed/morning for sure. Looked 191-192cm in Glimmer Man w/h Seagal (then a solid 193cm)
berta
said on 21/Aug/19
Click Here
check it out rob, he claims 6 foot 4 at around 1 min 20 sec. I believe he is little over 6 foot 3. always looks very legit 6 foot 3 guy

Editor Rob
I'll mention that claim as well.
berta
said on 20/May/19
was he over 1 inch shorter than steven seagal ? Seagal was 193,5 cm range and i think this guy was legit 191 and just dont bother with 1/4
Rampage(-_-_-)Clover
said on 9/Feb/19
Looks how a proper 6ft3 guy should look. Probably many would guess him as 6ft4-5
berta
said on 18/Jul/18
i think there is a big chanse that he could be in the 190,5-191 range. He is a big guy
Rampage(-_-_-)Clover
said on 9/Nov/17
192cm peak...haven't seen much of him recently in anything but I'd guess still roughly about 6ft3
James B
said on 8/Nov/17
6ft3 seems extreme but yes he did look it with seagal for sure.
Canson
said on 26/Sep/17
@Rampage: 6'3.5 is too much for him. Jordan and Kobe both looked nearly 2" taller on his show.id say solid 6'3" prob no more no less
JJAK
said on 25/Sep/17
Easy 6 3 big tall guy funny as hell to boot has the long arms and legs can look a tad over.
berta
said on 29/Mar/17
i think he is 1/4 over this. he can make 187 guys like his brother and jim carrey look 185
Bruce 5'11 2/3
said on 4/Oct/16
Nowadays 6'3 might have looked 6'3.5 in A low down dirty shame movie
Rampage(-_-_-)Clover
said on 25/Mar/16
In The Glimmer Man
Steven Seagal: 6ft4¼(194cm)
Keenen Ivory Wayans: 6ft3½(192cm)
Rampage(-_-_-)Clover
said on 5/Dec/14
"Keenen Ivory Wayans height: 6ft 3½in (192cm)"
james
said on 20/Sep/14
I remember when he had that late night talk show .think it was back in 1997 he had 6'3 Gabby Reese on as a guest .they stood up side by side and she was about an inch taller than him and she wasn't wearing high heels .he said she was taller than him..so I say he's really 6'2.5 ..also in the movie "I'm gonna git you sucka" Bernie Casey and Jim brown both 6'2.are the same height as keenan
James B
said on 27/Mar/14
At times he could look near seagals height
Rampage(-_-_-)Clover
said on 29/Jul/13
Rob, is 192cm possible?
Not much between him and Seagal who was maybe 6ft4.5/194cm in the 90s?
Rampage(-_-_-)Clover
said on 27/Jul/13
Maybe a fraction over this, Rob?
mike
said on 14/Jun/12
Yea deffinitley on the money with 6"3
Silent d
said on 24/Jan/12
I heard he towers over jim carrey in a movie. I don't believe it. Jim is a solid 6 foot 1 so 6 foot 3 is right on.
Terryman
said on 18/Jul/11
always looks 1,93 m on screen he's one of those legit 6'3 guys!
Rampage(-_-_-)Clover
said on 16/Jul/11
Legit 191cm, no less...
James
said on 15/Jun/11
actually maybe......
Wayans 6'3 (191cm)
Seagal 6'4 (193cm)
James
said on 15/Jun/11
Wayans 6'2.75 (190cm)
Seagal 6'3.5 (192cm)
Rampage(-_-_-)Clover
said on 14/Apr/11
Wayans 6"3.5(192cm)
Seagal 6"4.5(194cm)
This is circa 1997...today Seagal and Wayans maybe almost be eye level
Candyman
said on 12/Mar/11
That's all angles. He is the height he says he is.
XistenZ
said on 2/Jan/11
@Mr. Kaplan. You can never be too tall eh? I bet there's tall people wearing lifts.
Rampage(-_-_-)Clover
said on 22/Dec/10
6"3.5(192cm) is closer
Steven Seagal is 6"4.25(194cm)
James
said on 11/Dec/10
Well if Seagal was 194cm then 192cm is possible but then again maybe not?
Mr. Kaplan
said on 28/Oct/10
He has to be at least 6'4". He looks slightly taller than Seagal.
Click Here
Why would a 6'3"+ man wear lifts? I'm confused.
Hugh 190cm
said on 7/Apr/09
SHorter than Seagal than no more than one inch. Aswell Seagal could be a little over 6ft4. Watch A Low down Dirty Shame. He looks massive in it. I'd have said 6ft4 by looking at him in that film. No less than 6ft3. This guy is genuinely 191cm unlike those guys who think they are 6ft3 when they are really 6ft1-6ft2 i.e Bill Murray, Pierce Brosnan etc.
Hugh
said on 27/Nov/08
I agree Bruce.
Bruce
said on 24/Nov/08
i think he is 6'3.5"
Anonymous
said on 16/Oct/08
the brothers are about 6'0- 6'1 if old man is 6'3
Hugh
said on 12/Sep/08
Big broad guy. definitive 6ft3. I think Damon is actually 6ft2 and Marlon and Shawn are 6ft1.25 and 6ft1.5 respectively.
ed2
said on 26/Mar/08
He is at least 6'3'' because he looks much taller than his brothers:
Click Here
Someone mentioned that David James Elliott appeared on the 'Keenen Ivory Wayans show' is there a photo or a video of this maybe?
Mark D.
said on 5/Jan/08
Nope. Met Damon, I'm 6'4.5" and he was about 2.5" shorter.
w
said on 2/Jan/08
I think Keenen is 6'3.5", Damon is 6'2.5", shawn is 6'1.25" and Marlon is 6'1"
ed
said on 19/Nov/07
Could he be 6'4''? He is listed at 6'4'' on his myspace site.
Click Here
Mr. R
said on 18/Jun/07
Keenan is 6-3. I saw him at a newstand in Hollywood reading a "girly magazine" with a centerfold. I believe it was called "Black Tail!
teenbodybuilder
said on 18/Jun/07
The younger siblings are taller? most cases i know of the older child is the taller one. i agree with vince. and also look at the size of keenen's hands. there massive.
anonymous
said on 24/May/07
he is a big guy no doubt. just look at him with glenn. he is leaning quite a bit, and still looks pretty big.
Austrian
said on 23/May/07
not true
in fact in my opinion its often the younger siblings who are taller
but i cant really tell myself since i only have a younger sister, and thanks god im 5 inches taller than her :p
Macgyver
said on 23/Mar/07
Not in my case, my brother is 4 inches taller than me. It sucked having a little brother who was taller than me at the age of 12. lol
Vince
said on 16/Mar/07
Why is it that the eldest brother usually is the tallest, or so it seems?
Derek
said on 21/Feb/07
But he does look a fair 6`3.
Derek
said on 12/Feb/07
Could be a tad shorter though, like 6`2.5
Derek
said on 23/Nov/06
Glenn is closer to the camera, but Keenen is still a very tall guy. I agree with 6'3".
Padraig
said on 23/Nov/06
I added Glenn's image of Keenan and himself.
Derek
said on 21/Oct/06
6'3" sounds spot on. He is quite a bit taller than his brothers and only slightly shorter than Steven Seagal.
Anonymous
said on 25/Oct/05
I think Keenan is the tallest at about 6'3", Damon is 6'1.5" Shawn 6'1" and Marlon 6'0"
Ball-A-Hallic
said on 16/Jul/05
He looks about 6'3 2 me n Damon looks 6'0 or 6'1 n Shawn I think is 6'1 Marlon looks 6'0 but i wanna kno theres
Mr. R
said on 14/Apr/05
I saw Keenan at a newstand in Hollywood. I walked past him twice to be sure. I can say that he is definitely 6'3". He also enjoyed reading one of those "special" magazines with the picture in the middle!