Keith Moon's Height
5ft 8 (172.7 cm)
English drummer, best remembered for being part of The Who. A biography - "Dear Boy: The Life of Keith Moon" - described Keith as being "five-foot-eight".


You May Be Interested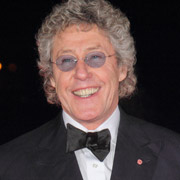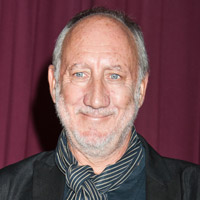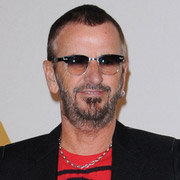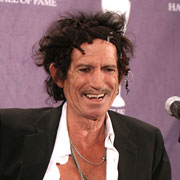 Add a Comment
15 comments
Average Guess (8 Votes)
5ft 8.09in (173cm)
Progking
said on 15/Sep/20
@Keith5'10 he looks 5'11-5'11.25 there while Pete looks a solid 6'0
Miss Sandy Cowell
said on 11/Sep/20
I was very recently sent a fantastic drumming session by Keith Moon, and I've only gone and lost it!
I won't give up easily though; I'm determined to retrace this drumming session - and soon. 🌝🥁
5ft8 for Keith.
Miss Sandy Cowell
said on 23/Aug/20
Keith Moon was born 74 years ago today. He lived for 32 years, passing away shortly after his Birthday.
5ft8 🧔🌝
RIP Keith Moon 🥁
(23/8/1946 - 7/9/1978) XXX 🕯️
Keith 5'10
said on 15/Aug/20
Hey Rob, how tall looked John Entwistle on this pics? (around 1964)
Click Here
Click Here

Editor Rob
I'm not so sure on him.
Sandy A Cowell
said on 17/Apr/20
I omitted to mention that the programme that was available (I have to be careful how I word this!) when I saw The Who in May 1976 had a centrefold of Keith Moon in all his naked glory!
From that, I'd have guessed that he was distinctly average. 🙀
Miss Sandy Cowell
said on 1/Feb/20
Ha ha! There are some bonus tracks at the end of The Who By Numbers and introduced by Keith Moon in a posh voice - most entertaining it is too! 😆👍
5ft8 for this fantastic drummer, possibly the best ever, along with John Bonham from Led Zeppelin. 🥁
Miss Sandy Cowell
said on 21/Nov/19
As if that would even enter my head, Rob! 🧔😂
Miss Sandy Cowell
said on 19/Nov/19
@ Rob - I rather like them! Why shave off your free masculine gifts? It's nonsensical! 😋👍

Editor Rob
Well laziness certainly has nothing to do with it 😁
Bradley
said on 19/Nov/19
Seems it in a snapshot I took from far away next to Daltrey in Denver onstage in 1976.
Miss Sandy Cowell
said on 19/Nov/19
Yes, Rob! I like beards and if I was a geezer, I'd gladly sport one!
Miss Sandy Cowell
said on 18/Nov/19
Last night when I was trying to doze off, my naughty Manelia, one-and-a-half years old yesterday, knocked my TV over and it just missed my head by a whisker. You could say she's the Keith Moon of the cat world!
📺🛌😤🖕
🐱
🥁
Keith gets 5ft8.
Miss Sandy Cowell
said on 17/Nov/19
I always preferred Keith Moon with a beard! It's great that you found a picture of him, Rob, complete with one! 😋👍🧔

Editor Rob
A beard works for Keith.

Not that I'm biased 😎
Arch Stanton
said on 17/Nov/19
One of the baddest rock stars ever!
Nik Ashton
said on 16/Nov/19
I am so pleased that Keith Moon has been given a richly deserved page on celebheights. He was a legendary drummer and this guy was cool and so was his height!
Miss Sandy Cowell
said on 16/Nov/19
What a fantastic addition - thanks Rob and Keith, 5ft10, for your support!
5ft8 sounds about right for Keith. I did think he was a bit short for the 5ft9 I read for him - at the same time as I read 5ft7 for Roger Daltrey, which I believed until I saw Roger in the movie 'The Legacy' and compared him to Katherine Ross, 5ft3, and Charles Gray, who's well over 6ft.
The Who were fantastic in concert, and so loud that they made The Guinness Book of Records as players of the loudest concert ever, in the Spring of 1976, at Charlton Football Ground. Keith was pictured in the nude in a centre spread in the (very interesting) programme, and I wasn't too impressed, being just 15-and-a-quarter! That piece of literature ended up all over my bedroom walls, minus the Keith Moon picture, but I read the whole thing from cover to cover...
Yes, it was my first big rock festival, containing The Sensational Alex Harvey Band and Roger Chapman's The Streetwalkers. Hardly ideal to judge the height of a drummer, but then, I had many, many pictures of The Who. Pete was definitely the tallest, with his 6ft back then, and John Entwistle was a believable 5ft11. Roger was the shortest!
Keith had a daughter, Amanda Jane, from his marriage to Kim McLagan (1966-1975). The drummer died in September 1978, shortly after turning 32. He was first replaced by Kenney Jones, drummer with The Small Faces and The Faces, and now Zak Starkey, the son of Beatle Ringo Starr, drums with the two surviving members of The Who, Townshend and Daltrey.
5ft8.🥁
RIP Keith XXX 🕯️

Editor Rob
In the video with Ringo, he definitely did seem near 5ft 8