Pete Townshend's Height
5ft 11 ¾ (182.2 cm)
English Musician from The Who. In a police interview he said he was
"just under Six foot"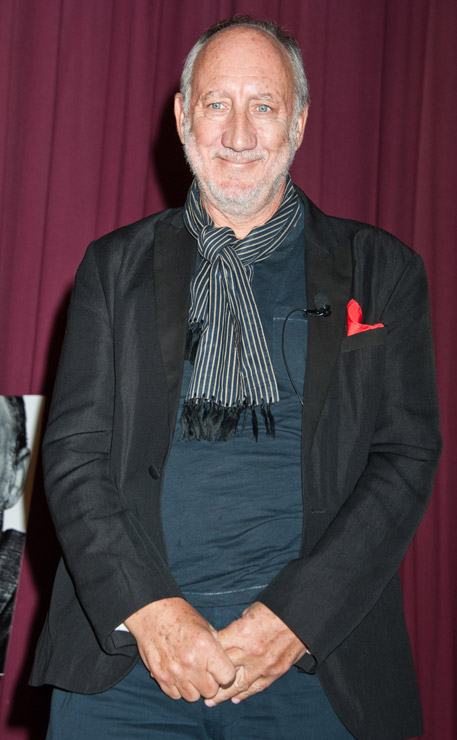 Photos by PR Photos
You May Be Interested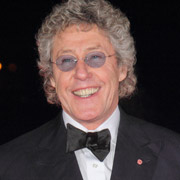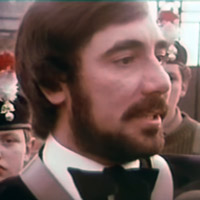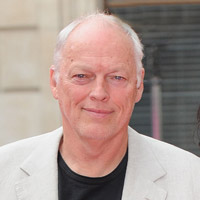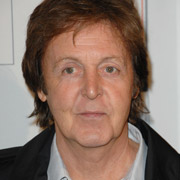 Add a Comment
94 comments
Average Guess (14 Votes)
5ft 11.82in (182.4cm)
Sandy A Cowell
said on 17/Apr/20
I'm a-listenin' to a mixture of the best of the Who. Even my Mum liked them, as does my Dad - of course! My cats like them too, or by this time I think they'd have stomped right out of my house!
🐈🐈🐈🐈🐈🐈🐈🌃🤭
Sandy A Cowell
said on 13/Apr/20
Hiya Pete! I think my natural progression after listening to Pink Floyd's "The Finall Cut" is to view your brilliant rock opera "Tommy".
I used to play it when I was gardening. That and Quadrophenia. They really get the adrenaline going! Those and many more of your songs used to make me extra productive. XXX
You have covered so many subjects, all of which I have bought. What a wonderful lad you are!
Miss Sandy Cowell
said on 1/Feb/20
If I ever entered a specialized competition, I wouldn't go far wrong using The Who has my subject of choice. After all, Ade Edmondson chose The Sex Pistols on Mastermind! 😁🎶👍
Pete gets 6ft. 🎸
Miss Sandy Cowell
said on 12/Nov/19
He writes the words of a genius and I LOVE him! 😍
Miss Sandy Cowell
said on 16/Aug/19
Yeah! I'm still listening to ya! XXX
Miss Sandy Cowell
said on 25/Jul/19
I recently acquired a new CD, 'The Who By Numbers', which I first received as a present for my 15th or 16th Birthday from my Mum. It shows Pete Townshend's lyrics at their honest best - very pensive, and sung with gusto by Roger Daltrey.
My favourite tracks are 'How Many Friends', 'They Are All In Love', 'Blue Red and Grey' and 'Slip Kid', but they're all beautiful and speak volumes about him as a person. There's quite a bit of swearing - but it's grammatically perfect! 😜🎧🎸😄
Miss Sandy Cowell
said on 23/Jul/19
I feel, Rob, that Pete Townshend is more worthy a band member than any I have mentioned so far. The talent justs pours out of every pore - and just look all those albums! 😉
Miss Sandy Cowell
said on 22/Jul/19
Pete's solo albums include: Who Came First, Empty Glass, Scoop, Deep End - Live, Psychoderelict, Chinese Eyes and a compilation album Truancy - The Best of Pete Townshend.
Don't you think that this entitles Pete to a slot on the Rock Singers' Page? (Please!)
Miss Sandy Cowell
said on 22/Jul/19
I can't exactly listen to The Who without leaving a comment for Pete Townshend now, can I?
Well here it is, and it comes with the assurance that I'm enjoying listening to the lyrics written by Pete, and sang by Roger Daltrey, but you do hear Pete in the background doing the backing vocals. He's also churned out his own albums, as has Roger.
5ft11.75.
Miss Sandy Cowell
said on 25/Jun/19
Pete and Roger are going to be touring again! I read an advert for the concert on my phone, and I thought, "Blimey! Is there anything this phone doesn't know about me? It knows I like animals, and ROCK!"
5ft11.75.
Miss Sandy Cowell
said on 7/May/19
Re: Sam's comment from 5 years and 2 weeks ago.
I read in an album sleeve that the late John Entwistle was 5ft11 and Pete 6ft. John had a heavier build than Pete.
Pete gets a quarter-inch below 6ft from me. 🎼🎶🎸
Miss Sandy Cowell
said on 31/Mar/19
Hey Pete! I'm getting my Daddy into your masterpiece 'Tommy'. How old were you when you wrote it? Twentysomething? Now that's a genius! I love you!
Anonymous
said on 5/Jan/18
Only honest member of the band. Entwistle was 5'10" at best, no way he was 5'11.5". He was never photographed without huge heels and still always got edged out by Townshend in normal shoes
Brad
said on 11/Dec/17
6 flat, actually looks taller so I agree with G thinking he looked 6-2....maybe all the shrimpy Brits he surrounds himself with.
Ally N
said on 10/Dec/17
Pete T. is hard to judge. In many photos he has bad posture and he is much taller than Roger Daltry. So he looks over 6 foot. But if Pete says slightly under, he should know. Rob has right then.
Ally N
said on 10/Dec/17
He looks 6 ft. and with heals 6' 1" in some photos.
Rory
said on 2/Apr/17
I'm impressed by the honesty of both him and Ray Davies for claiming just under 6ft because to me in their prime both of them could actually look strong 6footers. I'm even tempted to ask were they standing tall for a measurement because they look like such solid 6 footers to me.
Sandy Cowell
said on 22/Jan/17
When I get into a band, I am one of those annoying people who listens avidly to the lyrics! As Pete does nearly all the lyrics for 'the Who', he has sent me on quite a few mind blowing trips, in the true sense of the word! I have immense respect for his way of portraying his feelings through music and lyrics. 'The Who' were the first band I seriously got into and my Mum would buy me their records for Christmases and Birthdays as I only had pocket money!
I've known Pete to be about 6ft ever since the mid seventies. If he is now just under 6ft, he's done extremely well on the height-loss front and I am pleased for him as I think he's a smashing guy!
I have a concert by 'the Who', with lots of guest musicians performing their music with them. All the proceeds went to a young persons' cancer charity and you saw the kids come on stage at the end. It is touchingly beautiful to watch!🎻🎼🎶🎤🎵🎶🎻🎹📀 🙌🙋🙆
Robby D
said on 19/Jun/16
I think 5' 11.75" is spot on for Townshend. I read the same book as Rob where Roger Daltrey and Keith Moon were both described as 5' 8". I also read that Keith Moon was 5' 9". I disagree with those height estimates but I believe they were both about around 5' 6" in height. Unlike Rob, I thought if anyone was taller it would have been Daltrey. Moon always looked the shortest member of the Who to me but that's just my opinion. I would estimate John Entwistle's height at about 5' 11".
JB
said on 22/Feb/16
Rob, would you consider adding Keith Moon? I'm interested to see how tall you think he was.
Editor Rob: I noticed one book describe both him and daltrey as 5ft 8, but were they really the same height...I'm not sure about that, I'd have thought Moon was taller than Roger.
Brad
said on 3/Jun/15
6 on the nose. G was spotted at his CD signing this week, huge.
Toynbee
said on 12/May/14
I met John a few times and yes he was 5'11.5" on the nose in flats (nice guy too btw). Stood next to Pete in a signing line and he was definitely right around 6 ft, not more than a shade under. In most photos with he and John in comparable footing Pete is ever so slightly taller, maybe half inch tops.
Sam
said on 24/Apr/14
Rob, I think John Entwistle and Pete Townshend were around the same height. Entwistle is commonly described as 5'11.5" and seems to have been regarded as the big guy in The Who.
Click Here
Russell Ash
said on 18/Apr/14
He should be downgraded to 182 cm, Rob. He claims "just under six foot" in this police interview: https://www.youtube.com/watch?v=R7iQyCZ-c00#t=02m03s
[Editor Rob: thanks I'll add the mention at the top aswell]
Sam
said on 31/Jul/13
Have a The Who book with Melody Maker article on them. The Who appear to list their heights as: Townsend- 6'0"; John Entwistle- 5'11.5"; Daltrey- 5'7" (yeah, right), Keith Moon- 5'9".
Tempest
said on 2/Apr/13
He looks pretty tall in a number of live videos, but I think that was platforms. He looks WAY taller than 5'5.5" Roger Daltrey here.
Click Here
major
said on 24/Feb/13
I've met Townshend a couple times. 6' even is right.
greg
said on 12/Feb/13
This is a good image of Paul Weller (who I think is no shorter than 5'10") standing next to Townsend outside the Marquee club in London, a while back:
Click Here
I think 6'0" for Townsend is on the nail.
LG69
said on 12/Dec/12
I always thought Pete was 6'1" or 6'2".
Lamb
said on 25/Nov/11
He looks taller b/c of how tall roger is
Urban 0112
said on 25/Feb/11
I've seen him. I don't normally ever see any famous folks. I saw Pete Townshend a year and a half a go (approx). He was coming out of Glasgow Queen Street train station, well walking away from the front of it anyway, and he was walking towards his car which was parked at the line of cars around George Square diagonally opposite.
He walked back with 3 youngish women, i thought that it was his daughter and her friends or something similar. It could have been his three daughters, or no daughters and they were all friends of his. No idea at all. It appeared that he was picking them up from the train station anayway. I was never a fan of his, i was never not a fan. No opinion on his music, no bent either way. Clearly though, the The Who were and are a massive music band.
He was wearing a black leather jacket that was straight at the hem, not pinched or elasticated. He was dressed well and in darker cloths generally. It was around 10pm. I walked along side him, he was on my left, and he look over at me, i glanced thinking 'i vaguely know that face', it was clearly getting dark, but the guy was walking along the pavement and slightly had that 'does anyone recognise me' look. I looked again before he stopped at a black new Range Rover and they went to climb in. I make a double take and glanced over to my left - we were both abeam at that point. The reason i made a double-take was his height (i could not think of his name at the time, i had to ask a friend and Pink Floyd fan of his name by describing him, you know, the whole 'is it a film or a TV programme' bit.?) I made a double-take as i expected him to be taller (his name i forgot at the time, but i knew he was a musician). I have seen the singer Roger Daltry on Top Gear et'c, and i think it is one of those ones whereby the sidekick's height throws-off the height of the other. Daltry must be teenager height.
Like Fry & Laurie syndrome. Stephen Fry and Hugh Laurie, I have heard that when people met Hugh Laurie they were surprised he is 6' 2", it is Fry being a few inches taller that threw people.
Pete Townshend is not short, above average, but i would say he was 5' 10 or 5' 11. The reason i was surprised that evening was not because i saw a famous person, but i thought that they would tower over everyone. I looked across a second time discreetly and thought 'he is less than 6 foot', not that there is anything wrong with being 5-10 or so (the male average UK height i understand is 5-9 or eight).
I am 6-5, broad build, so 6-4 at a slight slouch plus it was late evening, and i was so surprised that the guitarist was not towering over me. There is obviously a slight camber on the pavement so it would make an inch or 2 lower, but i would say that he would need a mighty pair of shoes to check 6 foot in height.
The band's singer must be 5-5 or not much more as he makes the guitarist look much taller. He got in his Range Rover with 3 girls in their mid-twenties i guess, young women. I remember it as it was a short while after the time he was on the news etc for downloading images, allegedly, i don't the details or the outcome but it was on the news.
I always forget my height, always, a touch of dysmorphia perhaps, and think i am not as tall as i am, i don't think about it really. Other people have to comment on it occasionally. I would be fine will a 6-2 or 6-3 guess. I was recently in hospital for a procedure and had to be weight/ height checked as is the norm. The cinical assistant scaled me at 6'-5 on the hospital frame. I was hoping for a little less, at least i am not 6-6.
It was a little funny when i recalled afterwards with a briefl thought about the evening i saw the musician, as he looked across to his right as a double-take looking at me and that is the main reason i noticed him, that and his walking slow and with 3 very glamorous young women.
Vince Vaughn size, part European, a shock of big Lebowski blonde hair and metallic rim glasses, i look somewhat the archetypal German or Scandinavian film baddie. Hare Krishna people stop me on the street in my own city and ask which country i am from.
The Townshend man is not short, i would say Pete Townshend is on the tall side, but i was surprised, hence the double take, that he looked just under six foot in height. Me, i can't even fit in a Range Rover, the driver seat anyway, i tried. VW Passat or Volvo S80 for taller people.
At full stretch i would say that i was as near as makes no difference 6-inches taller in height, but i would not approach him, a bit rude, not something i would do. Plus i couldn't mind the man's name. I am not going to say 'i like your music' when i can't remember it, i am not going to lie, and i don't get star struck. I met the petite bijou Shola Ama on holiday once, and i could have fitted her in my pocket.
I would say he was 5-10 and a half relaxed when i saw him on George street outside the Glasgow train station. 5' 11" on paper. If he says he is 6 ft 0 in, then he is 6 ft 0 in.
daydreeme
said on 19/Apr/09
mcfan, your probally right, pete was about half a inch taller then john was (bare in mind jon wore boots usually and pete did not at lest not as tall lol)
mcfan
said on 8/Feb/09
Looking at the old Who stats, it does state Townshend and Entwistle were the same height of 6ft. However, there is one which states Townshend was 6ft and Entwistle 5'11.
glenn
said on 7/Feb/09
i agree.but mccartney was taller not too long ago.
mcfan
said on 6/Feb/09
No, I saw the McCartney picture. He looks Clapton's height.
glenn
said on 6/Feb/09
mcfan would know.as to never meeting a musician or actor.pete,i dont care,what height he was,was never,ever 6ft flat in the early 90s.maybe he was 6ft.5 at most,but im telling you,he was taller.like nicholas cage and travolta,who both also claim 6ft,they are also a hair taller.mcfan brings up a post that was from so long ago,yet never acknowledged my mccartney pic.pete gives off a 5-11 impression now,with a hunch worse than ever.
Ranger Rick
said on 6/Feb/09
right on mcfan....lifelong who fan and can attest to that (after both meeting him and seeing 1000's of pics over the years lol...) 6ft tops cheers all from merry ole'-
mcfan
said on 5/Feb/09
Pete was never 6'2 or even close to that. He only ever claimed to be 6ft and that's all he ever was.
De Lotte
said on 11/Dec/08
watch for the Kennedy Center awards show i believe 12/30 (taped last weekend in DC). from pics i saw pete looks to have a inch or two on george w, which jives w/ gerge's heighth of 5'10ish end confirms petes heighth.
glenn
said on 26/Oct/08
couldve sworn he was 6-2 in the early 90s.been seeing him everyday now.barely 6ft.
Schnouzer Breath
said on 25/Oct/08
Funk, yes, you are about right on the money in your asescment...
The Horse of FUNK
said on 24/Oct/08
Major The Who fan here. From all the schtuff I've seen of them, old photos, recorded live shows, etc., Pete looked a hair over 6' because he could pass as 6'1"-6'2" at times. I could buy a strong 6', like 6'.25"-6'.05" for most of his life and more around 5'11.75" today.
But, the tricky thing to remember are those old 60's and 70's style heels guys used to wear back then.
Hugh
said on 20/Oct/08
Just over this mark I think.
Schnouzer Breath
said on 9/Oct/08
I'll go back and check some of my photo books, but I believe Keith was in about the 5-7 to 5-8 range. Met John a few times, and he was about 5-11 to just under 6ft. or so,just a shade under Pete. Anyway, yes, Keith was right in the "average" range heightwise, probably about halfway btwn Roger and the other two.
Happy Jack (wasn
said on 25/Sep/08
Hey guys what do you think about keith
Hugh
said on 1/May/08
Can look 6ft2. But then again that would make Bob Geldof 6ft4 LOL.
Schnouzer Breath
said on 9/Nov/07
Yep, Pete was about 6 foot in his prime, now about 5-11 with age and slumping.
Reminidi
said on 7/Jun/07
Nort, yes, your about dead on.
Nort
said on 28/May/07
I met Townshend in 84; I'm 6'2", and would say he was a flat six feet.
Remi
said on 15/Apr/07
Dudes, trust me on this one, I met Pete in '97, stood right next to him eye to eye on level ground, he is was about 5-11.75 then (I am 6-3.5), he is slightly shorter now due to age, maybe 5-11.5 tops with good posture (usually slumps a little).
Devlin
said on 26/Mar/07
Pete is around a dead even 5-11 these days. Roger is 5-5.5 tops and Pete appears only a few inches taller (Rog wears a little higher footwear tho).
tubbs
said on 24/Feb/07
I doubt anyone will find pictures of John and Pete in even footwear, John always seemed to wear cuban heels, or platforms. I recently found a book with old newspaper articles in in chronicling Who history. It had Pete down at 6'0.5, and John at 5'11.5, as Snapper G has pointed out. The article was from 1964, at the time Pete was only 18 or 19, so maybe he still had some growing to do. Maybe he reached 6'1 at his peak, I say this as he always seemed tall than Entwistle, even when John was in his larger heels. These days he is looking 6'0" though.
Snapper G
said on 24/Feb/07
I met him 10 years ago and stood right next to him, face to face, I'm 6-3.5 and he was about 6 feet dead even, no more. I'm a huge fan so would love to inflate his height, but...facts are facts. He may have appeared taller younger because he was thin until his 40's, and Roger's lower stature makes him look taller when they're together. John was 5-11.5 roughly so compare any pictures with even footwear and they'll always appear very close in height, thorughout the years.
glenn
said on 20/Feb/07
he looked 6-2 to me in the early 90s.
Robert
said on 19/Feb/07
I bet Pete was a good 6'2'' in his day. He may be 6'0'' now but after about the age of 55 one's height begins to decline a bit.
Garry
said on 19/Jan/07
that's cool kate. Yeah, you're right on the money, he's a tad under 6 ft and with not great posture can look around 5'10 (compare him with Roger who is about 5-5 with big heals and good posture, they're actually further apart in height than they appear).
kate
said on 9/Jan/07
i am sure i saw him today at teh Grands montets ski area in french alps. i said hello cos i recognised him, then thought, hang on a minute.... anyone know if it is likely or not? anyway he looked about 5'10-6' easily
A. Roberts
said on 6/Dec/06
I saw them three times in the past two weeks and hoped the whole band would take bows together so I could compare Pete and Pino; unfortunately they're not doing this so wasn't able to see, but from the looks of things Pino is about 6'3", a few inches taller than Pete (and Pete is looking more 5'11+ish these days too it should be noted, with a slight hunch down from his 6-foot peak).
Anthony
said on 30/Nov/06
Unless boots are involved, I agree. I should look for shots of him beside, Pino (6'3-6'4), and see how he looks in comparison to him.
Gonzalo
said on 29/Nov/06
Woh, I never thought he would be taller than Brian May...then he must be 6`2
Anthony
said on 4/Oct/06
You're welcome.
Glenn
said on 4/Oct/06
Thank you Anthony.some people here are so distorted and try to turn it around that its me.
Anthony
said on 2/Oct/06
Townshend actually looks a tad taller (or at least the same height) than 6'2 Brian May.
Click Here
Anthony
said on 16/Sep/06
Well, like I said, he looked at 6' even today. Great show as I said, the new stuff rocks.
Glenn
said on 16/Sep/06
Yeah,Anthony.I couldve sworn he was taller.
owen
said on 16/Sep/06
interesting site about heights. sixfeet is about right for petes hieght no taller.met him I believe on duke rd in 1975-77. smaller then he appears.very skinny bloke.im 5-11.not quite eye level.met him again in london with daughter emma in 1984-5.again only appeared loosely sixfeet.perhaps 5=11 and some.
Anthony
said on 15/Sep/06
I saw the band perform at Jones Beach the other night (great show), and Pete still looked at least 6'. I stand by my 6'1-6'2 estimate for his peak years.
Glenn
said on 15/Sep/06
You could be right skipper.maybe I was wrong on this guy.maybe Ill ask him.
Skipper
said on 14/Sep/06
He wore some heavy boots in the early 90s (though not necessarily with high heels though) so that could've contributed to seeming taller. I always thought he was right at 6 ft. though.
Glenn
said on 12/Sep/06
Saw Pete last night and will continue doing so till next week.he seemed 6ft with a slouch.couldve sworn he was 6-2 in the early 90s.
Brad
said on 12/Sep/06
John was well over 6' from what I remember at NAMM Anaheim. He wore serious heeled boots.
Anthony
said on 26/Aug/06
Glenn said John was a possible 5'10 with bad posture. As someone pointed, John had a pension for boots that made him look well over 6'. There's something very askew with that pic. For starters it looks as if if Moon were to straighten up he'd be on level with Pete and John, when in fact he was only max 2-3 inches taller than 5'6 Roger.
mcfan
said on 24/Aug/06
I submitted the photo yesterday to show that Entwistle and Townshend were roughly the same height. I thought Pete was a hair taller but they were close. I'm pretty sure Entwistle was 5'11-6ft.
Anthony
said on 16/Aug/06
Thank you again, Glenn.
Glenn
said on 15/Aug/06
You always spoke the truth Anthony.
Anthony
said on 14/Aug/06
Thank you, Glenn.
Anonymous
said on 14/Aug/06
I always thought he was supposed to be 6'2''. He looked tall when young although he was pretty slim in those days which can accentuate height.
Glenn
said on 13/Aug/06
Bulls***.Anthony speaks sense.
Gentian Violet
said on 11/Aug/06
Mcfan is absolutely mcright. Pete always been 6 foot, never more. John close to Petes height. Proof is in the pudding, mates.
Anthony
said on 11/Aug/06
If you look at some of the pics from the band's early days, one could make a 6'2 argument for Pete. Even Glenn says he looked it it.
John's height really fluctuates it seems. For him I've heard everything from 5'8 barefoot (that's when Glenn said, anyway) to 6'2 in boots. The man never wore 7 inch boots. I'd give John 5'10, possily a weak 5'11. In that one pic I posted, John is a little taller than Pete.
In this pic, however, Pete looks a little taller than John:
Click Here
And here as well:
Click Here
A rather large shot of Pete and Roger nowadays:
Click Here
mcfan
said on 10/Aug/06
Pete Townshend was never 6'2...only 6'0. As for John Entwistle, he was just about Pete's height.
Glenn
said on 25/Jun/06
Yeah,youll see in my pics one day he wasnt much taller.he had heels on too.maybe,he was 5-10 in his youth and had terrible posture when I met him?
Anthony
said on 24/Jun/06
Really, John was that short? He always looked pretty close to Pete's height. If he was 5'8, that means Moon was about Daltrey's height, and Moon generally looked taller than Roger, even before Roger went through the whole botos and afro phase.
This is a pretty good pic.
Click Here
Moon's hunching, but if he stood straight up he'd be taller than Roger, who really does look his height in that pic. Enthwistle actually looks taller than Pete. It looks as if Enthwistle is wearing flat shoes (unless his heels are bing partially covered by the pants legs), so it makes things a bit confusing. Pete only looks 5'10! Then again, you can play some good tricks with a camera. Plus, none of them are standing straight except Roger. I think most guitar and bass players have poor posute as it is quite hard to stand fully erect with the instrument strapped around your neck.
Glenn
said on 21/Jun/06
Yes,he even looked 6-2 10 years ago.as for The Ox,he was 5-8 when I met him.
Anthony
said on 21/Jun/06
After going through about dozen or so photos of The Who (massive fanatic), I'm convinced Townshend may have been closer to 6'2 in his younger days. As someone pointed out, Enthwistle was a strong 5'11 (5'11 1/4, possibly) but wore boots that made him look 6'2. In a lot of the early shots of the band (not too early, but around the "Who's Next" period), Pete in flat shoes looks more or less the same height as Enthwistle. So, I think maybe Townshend may have been 6'1 1/2 - 1/4 inhis younger days, and probably a solid 6' now.
Anthony
said on 7/May/06
Townshend being 6' is about right. And I disagree with someone who said Daltrey is shorter than Moon. I'm a huge fan. There's no way Moon is taller than Daltrey.
Anonymous
said on 7/Apr/06
woah, Townshend is at the very least 6 foot 1.
Glenn
said on 5/Apr/06
In the old days Pete looked 6-2.no way is John 5-11.5-8,maybe 5-9.Daltrey is 5-6.Moon Im guessing was 5-8.met 3 members countless times.
Roberts
said on 4/Apr/06
I have met him, and he is (and always was) right at 6 feet or just a shade under. Could be slightly less now with age. John Entwistle, who I met a number of times (always nice and approachable), was just a tad shorter than Pete (about 5'11-1/2 or 3/4) but usually wore boots which put him closer to the 6'2"+ level. Both may have appeared taller given Roger's height. Greatest live band ever, FWIW IMHO. As Keith Moon once said, Pete got all the credit for the songwriting because, "he's taller and more aggressive...and he has a beard!" (that, and the fact he did indeed write most of the songs...)
Glenn
said on 24/Jan/06
I always thought he was 6-2?
Mikex
said on 24/Jan/06
He has always looked pretty tall. 6ft or just over.