Rainn Wilson's Height
6ft 1 (185.4 cm)
Peak height was 6ft 1 ⅝ (187 cm)
American Actor best known for his role in TV series The Office (US). In film he has appeared in Super, Juno and The Rocker.
[I'm] 6ft 1 and 5/8ths. - US Magazine
I'm 6' 1&1/2" tall and I weigh 198.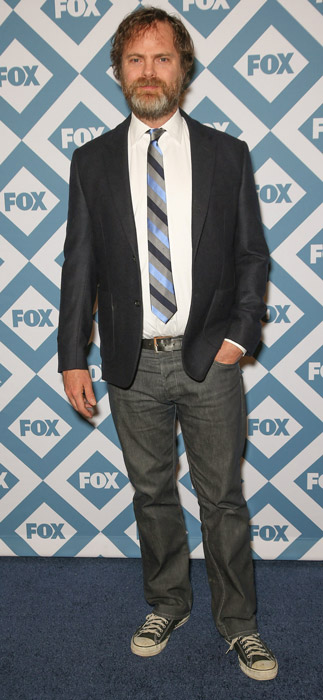 Photo by PR Photos
Well, fortunately, as I get older my height is decreasing. I was once 6'2", but now I'm squarely 6'1...I'm 49, and the spine is starting to bend. -- American Theatre, 2016
You May Be Interested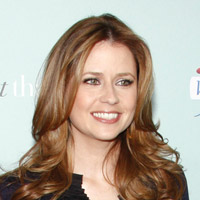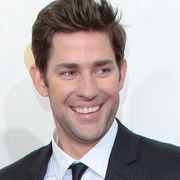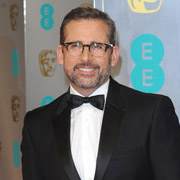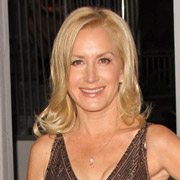 Add a Comment
110 comments
Average Guess (40 Votes)
Peak: 6ft 1.98in (187.9cm)
Current: 6ft 1.31in (186.2cm)
Vincent Caleb
said on 29/Oct/20
I will say 6-1.5 peak, current is 6-1 1/8.
Kebapsever
said on 28/Sep/20
I think his peak is 6'2 now he's 6'1
Miss Sandy Cowell
said on 15/Sep/20
I can't get the image of Rainn and the funny little Ellen Page character from 'Super' out of my head!
It's not surprising that, next to her, he looked like a giant.
Many a man of Rainn's years hasn't even begun the slippery slope to shrinkage yet. What a shame it's bitten him on the bum already. 🤷‍♀️
Peak height - 6ft1 7/8ths
Now - 6ft1
Vsquad
said on 10/Jun/20
Rob, what year(s) did Wilson make the 6'1 comments?

Editor Rob
6ft 1.5 and 198 from 2012, earlier us magazine 2009 I believe. Also repeated 6ft 1.5 in 2017
When googling
himself.
Chris Junior Hernandez 1990
said on 30/Mar/20
@berta Chances are he round down from 6'1 1/4 to 6'1 from his doctor office and goes down 6'1-6'1 1/8 worst low of the day and was a 6'1 1/2 solid low from his peak. 186.7cm peak and 185.5cm now.
berta
said on 10/Mar/20
i Think he have measured himself on different times or maybe just got measred wrong. he was 187 and is at worst 186 today. never lost almost 2 cm.
Miss Sandy Cowell
said on 20/Jan/20
🎈🎂🍻🎊 Happy Birthday Rainn! 🎊🍻🎂🎈
Today is the 54th Birthday of Rainn Wilson. Here's wishing him a very happy day.
He looked huge in 'Super' - playing next to tiny Ellen Page!
6ft1.7/8 peak 😁🎁
6ft1.25 now 😄🎁
🎈🎂🍻🎊🎈🎂🍻🎊🎈🎂🍻🎊🎈🎂🍻🎊
TheBat
said on 28/Nov/19
6'1 5/8" peak, 6'1.25" today
Chris Junior Hernandez 1990
said on 7/Nov/19
6'1 1/8 or 186cm still believable. Rainn Wilson doesn't look to lost 1.6cm if to choose i'll say 1 to 1.33cm lost is trust worthy.
Nik
said on 29/Aug/19
Honesty is his middle name and it's great he once claimed to be 6 foot 1 5/8!
Importer
said on 12/Jul/19
Surely through healthy living and regular exercise one wouldn't have such back problems as to a person with a smaller torso at 50.
berta
said on 11/Jul/19
never looked shorter than 187 peak. and i dont think he looks under 186 today.
minigolfboi
said on 2/Jun/19
@Christian - having a very large torso in proportion to your body is also really helpful in swimming- just look at Michael Phelps.
Ndomingu
said on 2/Apr/19
My guesses for the office cast roster:
Dwight-6'1 1/2", Jim 6'2 1/2", Andy-5'11 1/2"-6'0", Creed-6'0", Kevin-6'0 1/2-6'1", Gabe and Roy-6'3 1/2-6'4", Darryl-6'2", Vickers-6'3", Stanley-5'10", Michael and Oscar-5'9", Ryan-5'8", Toby 5'9 1/2", Phillys-5'9", Pam-5'5", Angela-5'0 1/2", Erin-5'5", Kelly-5'4", Meredith-5'4", David Wallace-6'2", Robert California-5'10", Jan-5'5", Nellie-5'6", Clark-5'6", and Pete-5'10".
Junior Hernandez 1990
said on 25/Mar/19
Click Here
Rainn look a weak 6'1 with 6'9 Dwight Howard in this clip. We can't view the ground they stand but maybe also footwear issues.
TheBat
said on 7/Nov/18
I can agree that 6'1 5/8" was his peak height.
Animus
said on 12/Sep/18
@Christian
Torso length probably correlates with overall upper-body size. All else being equal, a larger upper-body grants more physical strength. Men are stronger than women in large part because of larger upper-bodies relative to height.
Christian 6'5 3/8"
said on 9/Sep/18
@Animus
Having a long torso IMO is a disadvantage when it comes to looking taller and preserving height and back problems. Long legs/short torso combination makes you look taller proportionally as well as having less back problems and height loss at old age. Maybe the only advantages to having a long torso are that you can look taller when sitting down and can find pant lengths easier.
Animus
said on 7/Sep/18
He is a long torso man. Rob, do you think longer torsos mean greater likelihood of early and/or excessive shrinkage?

Editor Rob
That would be an interesting medical paper...I'd expect the odds were greater for more shrinkage and maybe increased risk of back problems.

Though, type of work plays probably a greater role.
Ian555
said on 7/Jul/18
Rob I originally thought he was 6'4" because at times he looked taller than John Krasinski who's 6'3" on the office.

Editor Rob
He has been called 6ft 3 on the web in the past, though I think he seems a reasonably honest guy - I do believe he has somehow lost height, whether it is as much as 3/4 inch is debatable though.
Junior Hernandez 1990
said on 2/Jul/18
@Rampage He look to loss a half inch not quite 1.6cm that big gap, maybe lowest he hold 6'1 1/8 (185.7) before bed.
Rampage(-_-_-)Clover
said on 9/Apr/18
Still think he'd have a decent chance of clearing 6ft1 today by a bit
Rampage(-_-_-)Clover
said on 9/Apr/18
Minimum 187cm peak.
berta
said on 8/Apr/18
legit 187 peak and 186 now.
sulu2018
said on 10/Feb/18
Wow, I really like that update to 5/8 because some people's heights are actually between 6ft 1.5in and 6ft 1.75in. Also, increases the chances for the height to be in full cm without a decimal
Tall Sam
said on 5/Feb/18
Some depressingly early height loss, I'm just 10 years away from 49 and considerably taller than Wilson.
Rampage(-_-_-)Clover
said on 3/Feb/18
Still think he'd measure at least 6ft1 today
Paul NS (6ft0.5)
said on 17/Jan/18
Rob, should Rainn get 6'1 5/8 for peak? It sounds like a legit measurement, and 6'1 3/4 is in the 6'1 5/8 range anyway if you're using fourths

Editor Rob
I believe Rainn as around 6ft 1, I'd say when he popped up on Star Trek recently, he was edged out by Shazad, but the 5/8ths is certainly a rarity to read.

There's only probably a few actors who ever went with 7/8th or 5/8ths!
Duffer 5ft 11
said on 14/Dec/17
This guy's long in the torso, to me he looked 6'1.5 peak, maybe an even 6'1" today.
Rampage(-_-_-)Clover
said on 1/Dec/17
I thought him and Krasinski could look similar on The Office. I used to think both guys were 6ft3 originally
Rob, is it possible John could be as low as 6ft2?
Editor Rob: 6ft 2 and change maybe
Christian-6'5 3/8
said on 26/Nov/17
@Rampage
I don't "downgrade" anyone, I guess them based on how tall they look to me. Sure, you could argue that many of my guesses are a bit lower than Rob's listings, but it doesn't mean that I'm purposefully somehow "downgrading". The "downgrade" argument some people like to use against people like me and Canson, is really getting old. I'm using logic here, if Rainn claimed both 6'1.5" and even 6'1 5/8", what reason would he have to downplay his height by half an inch? Rampage, you're the same kind of people who will inflate guys like Kobe Bryant to 6'5.5" despite being measured 6'4.75"
Rampage(-_-_-)Clover
said on 25/Oct/17
Shut up Christian, you downgrade people for no reason and even have the gall to call Rob out. You should be banned
Junior
said on 23/Oct/17
Specifically 188cm out of bed and 186cm before bed i feel it. About 6'1.5" a mid day height.
Junior
said on 15/Aug/17
Another guy who downplay his height. He got to like 6'1.5" now and close to 6'2" peak.
Chris
said on 5/Aug/17
Smaller than David koechner by nearly an inch
Christian-6'5 3/8
said on 2/Aug/17
@Rampage(-_-_-)Clover
The guy has claimed both 6'1 5/8" and 6'1.5", so no way he could be 6'2". I even think that the 6'1 5/8" was an early measurement, since he looked a bit below this even at his peak. Your persistent inflating of celebs is really pathetic.
berta
said on 1/Aug/17
current average vote seems about right but peak may be little to high
Chris
said on 29/Jul/17
On the office he could look only 2cm shorter than John kranskinski at times then at other times 4cm or 1.5 inches shorter. I think generally Craig Robinson looked more 6"2 than this guy. I find it hard to believe that at 51 he lost an inch he is someone who has decent posture and is pretty slim so I believe he was always 6"1.5 now maybe 186cm.
Rampage(-_-_-)Clover
said on 2/Jul/17
6ft2 peak is fair
ceilan
said on 19/Jun/17
@coco : mini heels ? i mean really ? his shoes can't be more FLAT and in the 2nd he look almost the same height as krasinski who wear 3,5cm shoes.
Hans Meiser
said on 23/Apr/17
very honest guy.
coco
said on 8/Apr/17
@S.J.H
Look at his shoes rofl ... It's like mini heels, that's why
S.J.H
said on 29/Mar/17
I realise rainn wilson often make every co-star look 0.5-0.75 lower than rob listing. Peak wilson only look max 1' shorter than previous 6'3 listed john krasinski who get downgrade at 6'2.75 , i'm kind of think he didn't lost over a fraction. He maybe measure 6'1.6 morning and dip into 6'1 by afternoon and get measure recently that height which he could still be 6'1.5 for a morning range
Click Here
Click Here
Click Here
Wilson standing behind haysbert only look 1.5' max shorter than dennis haysbert and make stephen merchant look 6'5.5
Click Here
This picture took 2years ago. Wilson walk on a higher ground but make haysbert look 6'2
berta
said on 9/Mar/17
i think he was at peak a strong 187 guy. like 187,5 maybe and today he may have been measured wrong but lets says he have lost a little ( i dont know havent seen him in anything lately) but probably 186.
Rampage(-_-_-)Clover
said on 25/Feb/17
Peak: 188cm
Today: 186cm
Sandy Cowell
said on 27/Jan/17
I don't know why, but I thought Rainn Wilson was considerably taller - a good couple of inches! Now seeing him in this photo, I have completely revised my thoughts!
I have seen him in 'The Rocker' and 'Super', but as he hangs out with the tiny Ellen Page in the latter of the two films, he is bound to look huge!
Regarding that picture again: he looks a lot slimmer than I remember him to be! His legs look fairly short, and not the legs of the 6ft3 man that I thought he was. I feel 6ft1 is correct and a fair and decent guess for Rainn as he is today. His peak height could have been as much as 6ft2, but I'll put 6ft1 and three quarters, which is bearing in mind people's opinions and his own! (Silly me! We all know what they like to portray for themselves! Ha ha! And what about the rest of the human race? Point taken? Good!) 🙅
S.J.H
said on 25/Jan/17
Peak: 6ft 1.95in (187.8cm)
Current: 6ft 1.25in (186.1cm)
This vote is indeed acuurate
Rampage(-_-_-)Clover
said on 8/Jan/17
Still at least 186cm today and most likely 188cm peak
josh jeffords
said on 21/Oct/16
Rainn has often towered over his cohorts funny he rarely stars and is not made to look short.
I have seen him appear as tall as 6 3 on tv so 6 2 plus shoes very tall guy terrible posture.
He does look quite unhealthy not surprised he is shrinking already.
Guy is a good bit actor and funny but should not wear that beard.. :#.
Note he made Mat Mac look 5 9 ish and Steve z 5 6 in sahara.
S.J.H
said on 1/Oct/16
Rob, don't you think he could be downplay a fraction? He seem bigger than just 6'1
Editor Rob: maybe he really did measure lower...his first measurement could have been earlier in the day...he's lost say half inch, the next measurement late afternoon. He thinks he's lost nearly an inch, but it's more like half inch.
The Man
said on 11/Aug/16
This guy is probably the only celeb I've ever seen that claims a 8th of an inch. Someone give this man an award.
Andrew
said on 26/Jul/16
why would he say fortunately? it's not like 6'2 is THAT tall
S.J.H
said on 21/Jul/16
At first i think he look just 6'1 but more i see him he look 186ish easily but not 6'1.6 as he claim anymore. So 6'1.25 bang on
S.J.H
said on 18/Jul/16
Rampage,
I agree what you say. Maybe he was measure at 6'1.25 and he just rounding down saying 6'1 now. I feel him at 186cm
Rampage(-_-_-)Clover
said on 30/May/16
I find it hard to believe he's only 6ft1 today…
Berta
said on 27/May/16
shrinked 2 cm by 49 years of age :O. He must have measured hmself wrong ore something :P
Ice
said on 17/Feb/16
I thought he was 6'5"
S.J.H
said on 13/Nov/15
Hes only 6 foot 1.
Rampage(-_-_-)Clover
said on 11/Nov/15
6ft1⅝ is a pretty cool height.
James
said on 11/Oct/15
[Editor Rob: bob, the 5/8ths is close enough to the 1.6, it's rare somebody even gives 1/8th's.]
What do mean eighths? It says he gave sixths in the description you gave. Please explain Rob
[Editor Rob: it's meant to be 5/8th.]
Sam
said on 16/Sep/15
Yeah, without the specific quote I think this guy would probably get a 6'1.75" listing. He never looks an inch shorter in The Office than Craig Robinson & yeah only an inch max under Krasinski or Idris Elba. Also towers most of the cast in Super.
bob
said on 14/Aug/15
The .6 listing baffles me. You should give him the .75 listing which he generally looks.
[Editor Rob: bob, the 5/8ths is close enough to the 1.6, it's rare somebody even gives 1/8th's.]
Josh
said on 20/Mar/15
This listing is right for him. Close to 6'2.
S.J.H
said on 3/Jan/15
rainn was never 4cm shorter than 6ft3 john krasinski. krasinski 6ft3 should be take down to 6ft2.5
Rampage(-_-_-)Clover
said on 27/Dec/14
He can look much taller than this
kaplaaa
said on 27/Jun/14
Fooled me. He looks 6"2 in the office, John Krasinki only edges him out by half an inch or so.
Mr. R
said on 18/Jun/14
Rainn walked by me at a tennis event last year and this is pretty dead on.
Yaspaa
said on 14/Jun/14
5'10 or 11'... please. :/
Bigbabyjesus
said on 28/Dec/13
I met him once in a bar and I was shocked at how short he was. From watching the Office, I thought he was 6'2 or so. In reality he seemed closer to 5'10 or 5'11. No chance is he 6'1.
Rampage(-_-_-)Clover
said on 25/Sep/13
"Rainn Wilson's height is 6ft 1.75in (187cm)"
John Krasinski is 6ft2.5/189cm and Ed Helms is 5ft11.5/182cm. If it wasn't for his honesty, I wouldn't doubt 6ft2 minimum
Alex
said on 30/Jun/13
Click Here
He toweres over Ellen Page. Sure he's short but we can see he has the built of a 6'2 guy.
penguinboy25
said on 30/Apr/13
This listing confuses me. Craig Robinson is listed as either 6'1.5 or 6'2. In every scene Rainn Wilson looks about an inch shorter. Footwear could account for a slight advantage but it seems hard to buy that he is much taller than 6'1.25. I'd say 6'1.5 is right for the morning.
Tempest
said on 15/Mar/13
Click Here
Taller than 5'11.5" listed Paul Scheer and a couple inches shorter than Rainn Wilson.
Matt
said on 12/Dec/12
That's pretty specific... I usually just see .75 as the highest...but .83? Wow.
MaskDeMasque
said on 21/Oct/12
I watched Super earlier and thought he looked 6'1.25-6'1.5 range.
Silent d
said on 16/Nov/11
He is really tall. Much taller than steve carrell and pretty much the same height as john krasinski who always looked 6 foot 3. John always looked taller. 6 foot 2 is right.
LAN Jiao
said on 22/Oct/11
I just don think rainn touch the 6'2 dot. 6'1.5 is fair, krasinski not a full 190cm, possible fraction below.
Martyr
said on 21/Oct/11
Well I guess it's fair to say Krasinski is 189-190cm, and Rainn 187-188cm
LAN Jiao
said on 21/Oct/11
i watch SUPER notice rainn looks 186cm flat to 187cm definitely not 6'2. if rainn measure 6'1-5/6 during morning he is close enough a solid 6'1.25(186) down the day at evening night. if im wrong he is close afternoon measure that height he did be flat 187cm down min. krasinski had full inch on rainn , took the min range either way to say rainn 186cm krasinski 188,5cm or rainn 187cm and krasinski 189,5cm. bald idris elba look marginally taller than krasinski, elba would be between 189-190.
LAN Jiao
said on 19/Oct/11
Lol.. krasinski 6'3 then idris elba is 6'3.25 , by the way rainn wilson making headache of his claim. why not claim 6'1.5 or 6'2. To me rainn look 187cm.
Rampage(-_-_-)Clover
said on 17/Sep/11
There should be listings like this.
John Krasinki looks 0.5-1in taller than Rain so
190cm(6"2.63) is his height!
Martyr
said on 5/Aug/11
looked a bit taller than Nathan Fillion (who's listed at 187 here). I think he is 6'2.
Matt
said on 8/Apr/11
More than 3/4 of an inch in my mind just rounds up to the full inch. If he really is barefoot the height he says he is no one would second guess him as 6' 2''
E
said on 26/Feb/11
hes said it himself that hes in the 6ft1 range why would he lie
Larc186-188cm
said on 6/Jan/11
6'1.83 is actually 187.53, not quite 188.
But a 6'2 listing is not a total lie, he's for sure well over 6'2 in the morning.
5'7.37
said on 4/Jan/11
For the first 4 years of the show I tought they were the same height, now I still think there's just over half an inch between Rainn Wilson and John Krasinski.
Leung
said on 5/Dec/10
He's within a inch of John Krasinski, so he's at least 6'2".
Hugh 190cm
said on 16/Jun/09
Why did you downgrade him? He looks close to 6ft3.
[Editor Rob: he is the height he is stating! An almost 6ft 2er...]
Hugh 190cm
said on 12/Jun/09
Rob what was this guy originally listed at??
[Editor Rob: 189 I think.]
JD
said on 6/May/09
6'2 at very least, i find he looks about the same height as John Krasinski most of the time.
Clay
said on 20/Apr/09
Damn kendra you should be in the WNBA, I'm 6'4 but for me anything more than 5'9 is too tall and manly for a girl.
RobertJ
said on 17/Apr/09
hahaha! I told you guys he wasn't 6'3'' although he may be joking a bit with that exact measurement.
OliTheMan
said on 17/Apr/09
dude wow! i thought he was like 6"3 at least! Jeez... if he's only this tall then Steve Carell must only be 5"8" at most
Michael Mills
said on 2/Apr/09
wow Kendra you're tall for a lady, almost my (6'4") 190 lb. size
Kendra
said on 14/Mar/09
I agree with said nobody, I saw a magazine with Melissa's revenge on the front cover, and I read about Rainn Wilson, he is not 6'3", he's 6'2" or 6'1 5/6" to be exact. Seriously in the list of 25 random things about himself he says I'm 6'1 5/6" tall. That only puts him about 6'2". I happen to be 6 ft 3 in by the way, or in "Rainn" speak, 6'2 5/6" well, close enough.
said on 14/Mar/09
I read in a magazine that said Rainn Wilson is 6 ft 1 5/6 in tall, so I give him 6'2" at the most.
Mr. R
said on 14/Mar/09
In this week's US Magazine, Rainn himself says that he is "6-foot-1 and 5/6 inches".
[Editor Rob: I will give him this, although maybe he's pulling a leg a bit.]
Dsmooth
said on 13/Mar/09
looks 6'2 max, no taller.
MattC
said on 18/Jan/09
I think Id peg him at around 6'2 cause he's definitely shorter than Krasinski and I dont think Krasinski is over 6'3. Still a pretty tall dude.
LOL
said on 18/Jan/09
6' 3" is not correct. I guess he's 6' 1.5" beside luke wilson in my super ex-girlfriend
l0ck n l0ad
said on 17/Dec/08
In his latest movie The Rocker (2008) they photograph him next to a police height chart and he's 6'2" though they don't show footwear.
NATE
said on 12/Nov/08
i don't think he's 6'3. 6'2 though.
alexthefox
said on 7/Nov/08
he's 6'2.5 ... barely shorter than john krasinski.. well he could be 6'3, but not on the same level as krasinski, but that'd really be pushing it. believe me, i've practically studied this every episode of the office.
RobertJ
said on 25/Oct/08
He's not 6'3'' Rob, I'm surprised Viper isn't on this guy. Here he is with 5'8'' - 5'9'' Steve Carell and he's max 5 inches taller.
Click Here
Click Here
jay
said on 10/Oct/08
looked shorter in his latest movie the rocker.
about 6'1".
but since everyone here gives him a solid 6'2 i might be wrong.
anonymous
said on 25/Aug/08
he looks consistently shorter than john krasinski who is about 6`3. why is he listed at the same height?
fern
said on 24/Aug/08
hes an easy 6,3 possibly 6,3.5 or 6,4.
Dave
said on 17/Aug/08
Tall actors are taking over. The short guys like Tom Cruise, etc. are getting fewer.
Eddie
said on 12/Aug/08
This guy has to be at least 6 ft 2 in. I've seen him standing next to John Krazinski who is 6 ft 3 in. And Rainn looks to be 1 or maybe even 2 inches shorter than John. But then again, maybe it's just his bad posture.
glenn
said on 28/Dec/07
punk legend and a sweetie.