David Gilmour's Height
5ft 10 ½ (179.1 cm)
Peak height was 5ft 11 ¼ (181 cm)
English guitarist and singer, known for being part of Pink Floyd.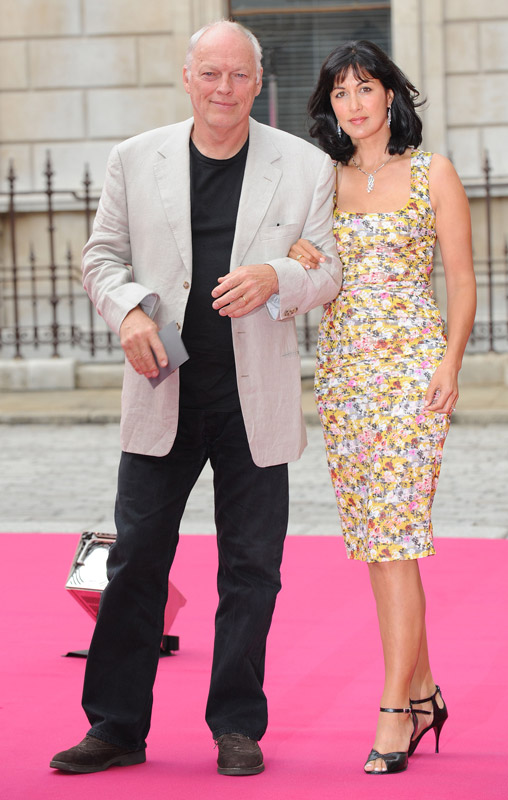 Photos by PR Photos
You May Be Interested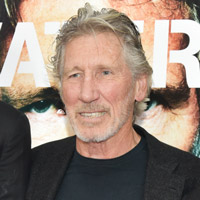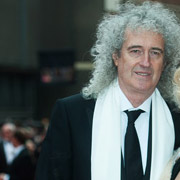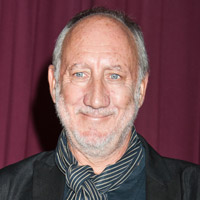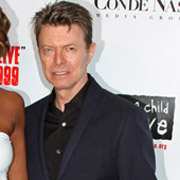 Add a Comment
10 comments
Average Guess (7 Votes)
Peak: 5ft 11.14in (180.7cm)
Current: 5ft 10.04in (177.9cm)
Miss Sandy Cowell
said on 6/Mar/20
🎸🎂🎁🎉 Happy Birthday David! 🎉🎁🎂🎸
Birthday Greetings to one of the top guitarists, musicians and hauntingly beautiful vocalists in the Rock World.
David turns 74 years old today. Have a fantastic time, Dave! 📀🍺😁 XXX
5ft11 today; 6ft peak. 😯🔊🎶👌👏
🎸🎂🎁🎉🎸🎂🎁🎉🎸🎂🎁🎉🎸🎂🎁🎉
Miss Sandy Cowell
said on 1/Feb/20
I've just been listening to 'Comfortably Numb', from Pink Floyd The Wall. I played this a lot when my Pip died - 28 years ago to the day. 😢🕯️
Peak height - 6ft
Now - 5ft11.
Miss Sandy Cowell
said on 22/Jun/19
I found out today that one of Dave's old guitars was sold at an auction for some £17 million. The money was donated to fight climate change! Good on you David!
5ft11.5 peak and 5ft10.5 now.
louview
said on 24/May/19
Roger Waters is 5'11" (180 cm) in barefoot no more..... 5'9" for David (175cm).
Miss Sandy Cowell
said on 10/May/19
Could you please add David to the rock singers' page Rob? He has made solo albums, at least three, and when Roger Waters left Pink Floyd, Dave G took over as lead singer.
Thank you! 🎸🎧😁👍🎼
Miss Sandy Cowell
said on 8/May/19
⭐ How terribly shoddy of me not to have mentioned that the dancers I was talking about in my last comment, whose heights were all levelled off to the nearest inch, were those from the 'Top of the Pops' dance troupe known as 'Legs and Co', who started their careers as TV dancers in 1976. ⭐
Miss Sandy Cowell
said on 7/May/19
@ Rob - I will have to check out how true these modelling rumours are. I only heard it from one person - who had a doctorate in astronomy and played his music SO LOUD that his equipment was taken away by the Police and he went to Court for Disturbance of the Peace! ☮️ I read about it in the local papers, and said, "Typical!" Then I blew my nose and wiped tears of laughter away from my eyes. I know the sort of music he played, and it won't have sounded very melodic to the neighbours at 3 in the morning!
Anyway, if Dave G was a model, it would explain why he was rounded up to 6ft. I just covered all the members of 'Girls Aloud' and recalled how each and every girl was rounded up to the nearest inch. Well, the same was the case in a 1976 article in the newspaper my Mum bought, giving a low-down on each of the dancer's height and weight statistics. There were no half, let alone quarter-inches for them either!
So maybe the media doesn't find the necessity to state precise heights, which is a bit daft really when you want to know who is the tallest between 3 or 4 guys or girls of roughly the same height...! 😝
Nik
said on 5/May/19
@ Rob - Who is the lady in the photograph and how tall is she please?

Editor Rob
I believe his wife about 5ft 5-6 maybe
Miss Sandy Cowell
said on 5/May/19
AND we have Dave to thank for discovering the brilliant prodigy Kate Bush!
👩
🎙️
Miss Sandy Cowell
said on 5/May/19
Oh thank you, thank you and THANK YOU ROB!
I have been an ardent Pink Floyd fan since I was 16. I saw them play when I was 19 at Wembley Stadium, where they performed 'The Wall'. It was a brilliant concert with lots of freaky balloon-like things flying around of Gerald Scarf's creations. What a night!
I am so happy to see him hear, I really am. I'm writing this in bed, (I over-exerted myself yesterday clearing up the kitchen and ripping up and accumulation of Amazon boxes!) but will doubtless be back again and again. Dave G was gorgeous in his prime. They all were and still are - will a whole lot more knowledge!
I shall go for 5ft11.5 peak and 5ft10.5 now.
🎼🎶🎵🎸🎼🎶🎵🎸🎼🎶🎵🎸🎼🎶🎵🎸

Editor Rob
I went for 181cm, but I can see how he could look anywhere from 5ft 11 to 6ft peak.