Keith Szarabajka's Height
5ft 8 ½ (174 cm)
American actor best known for roles in tv series like The Equalizer and Angel (as vampire hunter Daniel Holtz). In movies he can be seen in The Dark Knight. Keith describes himself as 5ft 9 on his resume. These photos were taken at Starfury conventions.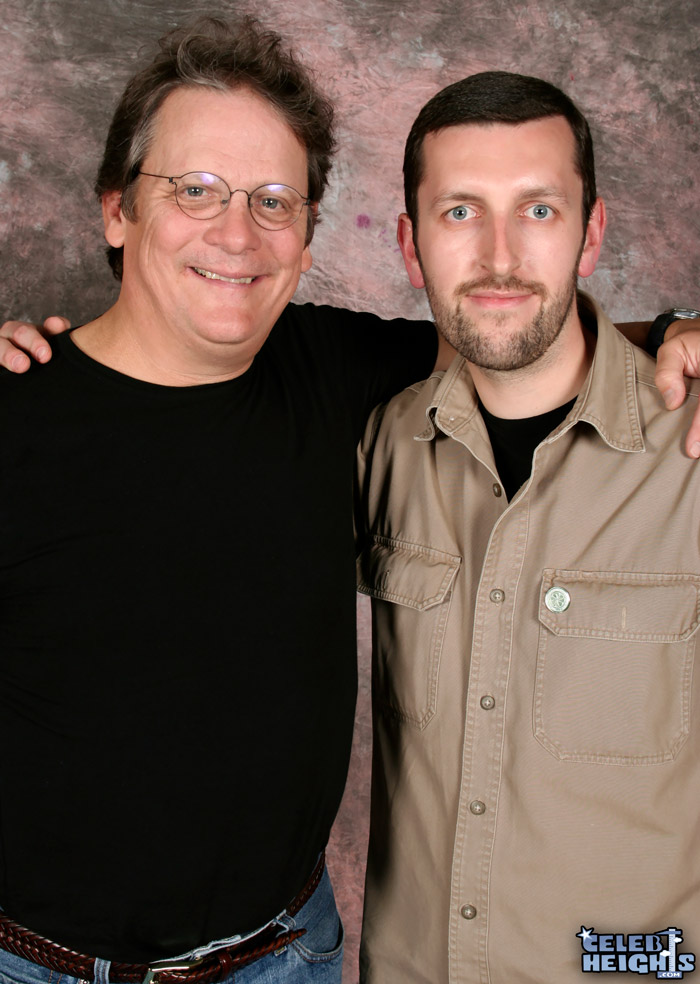 5ft 8 Rob, 5ft 8 Jenny and Keith
You May Be Interested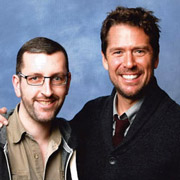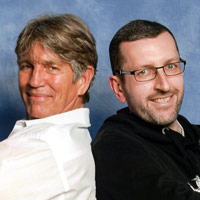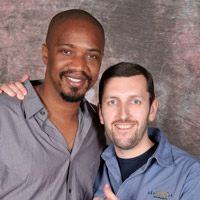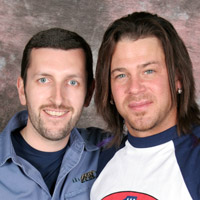 Add a Comment
18 comments
Average Guess (6 Votes)
5ft 8.79in (174.7cm)
Junior Hernandez 1990
said on 31/May/18
Look like Edward Furlong and Sean Astin was related to Keith Szarabajka :p
Bobby
said on 5/Oct/17
Looks more 5'9 with Rob, but under 5'7 with Jenny.
Dmax
said on 29/Nov/15
Why is he taller than you then shorter than Jenny aren't you and Jenny the same heigh Rob?
Editor Rob: a bit looser posture in the neck/back
xar
said on 7/Feb/15
Looks like a shorter/stockier version of Jeff Foxworthy. Lol
Lorne
said on 18/Jan/14
Rob, I know you met him, but Oldman is a full inch taller in the Dark Knight. And honestly, he's never looked over 5'8 flat to me. Look at him with 184cm Denisof, or 174cm Vincent Kartheiser. Surely 173 for him is closer? Otherwise, Oldman is a solid 5ft9 guy...
[Editor Rob: well he 'appears' taller than me...of course he appears shorter than jenny aswell so 5ft 8 range is ok, I know he is a bit shorter than Oldman...I think he has lost a bit of height as he got towards 60]
matheuscore
said on 17/Jul/13
With jenny he's looks 5'7. With rob he looks 5'9 or almost.
I think that he is 5'8.5-5'9, and you rob ?
[Editor Rob: maybe I'm not standing as well as I could, I don't think he is 5ft 9]
LG69
said on 5/Nov/12
Could be 5'8.5 next to Rob, but he's shorter than 5'8" Jenny. Did Jenny have high heels?
[Editor Rob: no, she would have normal sneakers]
buzznwoodyrgay
said on 13/Sep/12
keith s. needs an upgrade. i'm 5'10 and when i met him at target, he was as tall as me or slightly taller. we both had on flats. he's probably at least 5'10 or 5'11. he's not as short as people think.
Mastro
said on 28/Oct/11
"Weird pics, though. He looks a tad taller than Rob, but comfortably shorter than Jenny!!!!!!!!!!!!!"
Shows how you can't trust one photo- shoes, slouching, etc.
lorne
said on 12/Oct/11
He looks shorter than 174cm on Angel and Law and Order...
Weird pics, though. He looks a tad taller than Rob, but comfortably shorter than Jenny!!!!!!!!!!!!!
Rampage(-_-_-)Clover
said on 29/Apr/11
172cm(5"7.75) looks more realistic
Triplescrew
said on 7/Mar/11
an example of a guy who looks much better with a mustache
F50
said on 26/Dec/10
Looks exactly as Rob described him. 1,74m .
Marissa2000
said on 2/Aug/08
Finally a guy who's 5'9", and honest about his height. He's a good height, and guys act like there is something shameful about 5'9".
Joe
said on 17/May/08
Looks the same height as Rob. It's the hair that gives the 5-9 illusion. My guess is 5-8, 5-8.5 at most...
Shawn37
said on 16/May/08
He looks 5'8.5 (174 cm) on this picture.
Anonymous
said on 12/Jun/07
On The Equalizer, Keith looked more like 5'8".
[Editor Rob: last time I saw him he was a little taller than me, 5ft 9 youth as he claims is possible. Told me to keep an eye on an upcoming movie he's supposed to be in, wouldn't say much though...]
Glenn
said on 22/Mar/06
Country joe and the big fish of WOODSTOCK fame.5-4.