Kelly Rutherford's Height
5ft 8 (172.7 cm)
American actress known for appearing on tv series Gossip Girl, Threat Matrix and E-Ring. An EFit.com article from 1999 described her as a
"5-foot-8 inch 31-year-old"
.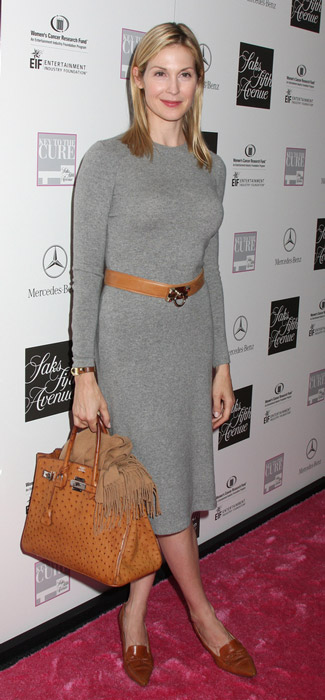 Photos by PR Photos
You May Be Interested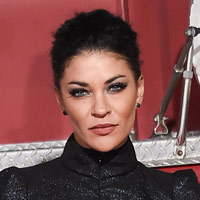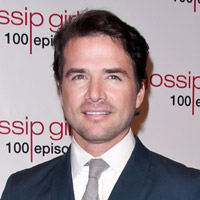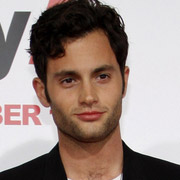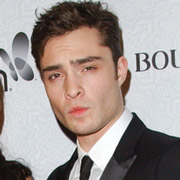 Add a Comment
43 comments
Average Guess (2 Votes)
5ft 8in (172.7cm)
berta
said on 20/Dec/18
she looks tall and have a very friendly look on her face. I really dont know her heightat all but i remeber in her scenes in scream she did look tall.never under 172. 5 foot 8 is fair listing.

Editor Rob
She does look like she'd be nearly
2 inches shorter
than someone like Natasha Henstridge.
Just
said on 5/May/16
Shorter than 5'8 Blake Lively.
John
said on 16/Feb/15
Go to wire image and type in kelly bensimon. Bensimon is listed on the site as 5-9 1/2 because she said she was on twitter. Kelly is a minimum 4, possibly 5 inches shorter than bensimon. This women could be the wrongest listed height on this site. She is 5-4 or 5-5 max.
John
said on 18/Jan/14
Look at her pics on wireimage next to any actress. In heels, she is under 5-7
maryann
said on 18/Jun/09
I lived in LA in the 60's. I used to follow him any time he was anywhere in california. A real Donovan groopie! it's nice to see he is still doing the music thing. A lot of people from that generation are still going strong and that is really fantastic! 40 years. We baby boomers became successful in our lives, but the part that loves music and likes to party never grew up. Thank you Lord!!!
mcfan
said on 6/Jun/09
I'm surprised to see him still listed at 5'10. Where does this stat come from? Anyone alive during the 60s knows this guy wasn't even close to this height. I know he was over 5'7 but also know he wasn't ever over 5'8. To say he was 5'8 at peak and 5'7 now wouldn't be too far from the truth. I'm pretty sure Tommy Smothers was 5'8.5 or not quite 5'9 and Donovan was an inch shorter. If anyone knows Tommy Smothers height back then, that would solve Donovan's height. I'm only guessing T. Smothers at 5'8.5 -5'8.75, but he did look slightly short.
Ace
said on 20/May/09
I highly doubt Donovan was ever anywhere near 5`10. Maybe he has always had terrible posture, but i would bet money he measure out 5`7-5`9.
Mikefleming
said on 9/Mar/09
I bumped into Donovan (in the men
Bouncer
said on 11/Jan/09
Here he's listed as being 5'7 tall:
Click Here
RICHARD
said on 23/Oct/08
How tall is his son,Donovan,? He looks 6'0 in most films like The Blob and Cutting Class
Crush
said on 3/Jun/08
Glenn, do you consider the possibility that Donovan eventually wore lifts when you met him? Maybe this would explain your discussion with mcfan.
glenn
said on 31/May/08
donovan is common trash as we call it here.meaning he plays here all the time.next time ill ask him his height and do video of him saying it.he was very nice.if he says 5-8,ill eat my socks and apoligize to you endlessy.im confident he will say 5-10 or 5-11.your beatles heights are slighty or maybe alot different to my take on them.i change my mind a bit on ringo as i examined him alot when he was promoting his new cd. as follows-peak heights-paul 5-11 to 6ft,lennon 5-10 to 5-11,george was a legit 5-10.saw alot of pics my friends had with him.ringo 5-6 to 5-7.not the 5-5 i once saw.unless ringo is wearing lifts.his sneakers did look funny.ringo seemed 5-7 this trip.
mcfan
said on 30/May/08
I'm surprised there isn't more photos on the web of Donovan! He was always on TV in the late 60s. I remember the Smothers Brothers, This Is Tom Jones, and maybe Andy Williams, but I couldn't swear to it. He was always a short guy at 5'8...not real short but short. He was shorter than the three Beatles by a couple of inches.
mcfan
said on 28/May/08
Glenn, I'm saying 5'8 back then. This 5'10 or even 5'9, for that matter, is not correct. Look at him next to 5'11 David Lynch:
Click Here
glenn
said on 26/May/08
interesting.never knew there was a original page.why does everyone think he is 5-7? even before my pic?
Guido G.
said on 25/May/08
Test (for the secound Donovan page were he's listed at 5'10)
[Editor Rob: the other page existed before I changed his name/height, as I was unfamiliar with him so trusted glenn on this guy.]
Guido G.
said on 24/May/08
glenn says on 22/May/08
im not sure what you mean,but i apoligize for any consfusion.
Type "Donovan" in "Search Celebheights" and there will be two different pages avaiable. On this page his height claim is 5'10 and on the other page it's 5'7 and a lot less comments too.
Thank you for apologize but i knew you didn't mean it evil, i know you sometimes just have a hot temper ;)
glenn
said on 22/May/08
im not sure what you mean,but i apoligize for any consfusion.
Guido G.
said on 21/May/08
glenn says on 17/May/08
read the posts before you leave stupid,baseless posts
Glenn, the other posts weren't there a few days before
glenn
said on 17/May/08
read the posts before you leave stupid,baseless posts,and you should know not to judge from pics only.or at all.i saw a 5-10 ma n that couldve been 5-11 in youth.
Guido G.
said on 17/May/08
Donovan seems to be 5'6.5 tall.
glenn
said on 17/May/08
standing straight is what i meant.
Shawn37
said on 16/May/08
Donovan looks like 5'6.5 here.
glenn
said on 16/May/08
first of all,i dont know how tall that guy is,whats their footwear,and its clear donavan isnt standing.in fact,he kinda has that same relaxed pose.i applaud your attempts and that you handled my outburts like a gentleman.but you did have a habit of posting pics that were hard at determining height in the past.you sure know your 60s music,which i admire.maybe more than me.but not height.
mcfan
said on 16/May/08
Remember Hilton Valentine from the Animals? Well, he was about 5'10 back in the day:
Click Here
mcfan
said on 15/May/08
I know for a fact this guy wasn't no 5'10. My impression was always that he was just over 5'7. He always had bad posture so he might have been 5'8. He was a couple inches shorter than Jagger/Lennon/Mccartney. If I remember right, Tommy Smothers was also a little taller than him.
anonymous
said on 14/May/08
the picture from beatlefan below cannot be described as evidential proof for him being 5'11 and then with bad posture being 5'10. not by a long way. in fact when judged closely the pic seems to peg him at around 5'7. why would donovan be stooping with bended knee in the pic with glenn? could he really be 5'11 or 5'10 and crouching to seem like he is 5'7 in the pic ?? and if that is really so then why would he be doing that?
glenn
said on 12/May/08
mcfan could never tell height.and started trouble with me a couple of times for calling him out.someone below backs me that he was 5-10 in the past and i think provided a picture to prove it.
mr. blue
said on 11/May/08
mcfan says on 6/May/08
Donovan 5'10? No way! He was a little guy. He was only 5'7. Where did this 5'10 come from?
It came from glenn, the guy beside him on the picture. Sorry Glenn, nothing personally, but i can't believe this claim for Donovan too ...
mcfan
said on 6/May/08
Donovan 5'10? No way! He was a little guy. He was only 5'7. Where did this 5'10 come from?
Richy
said on 2/May/08
How fricking ridiculous. He's clearly not 5'10 now! Who cares how tall he was in his heyday, it's irrelevent.
glenn
said on 29/Apr/08
he seemed a 5-11 guy that was 5-10 due to posture and age.i stood with a broomstick up my arse,as i try not to do anymore,and he hunched over carrying a guitar i believe.its a illusion.not that extreme if his knees are bent too.
Heightdetective
said on 29/Apr/08
Ok, glenn, you say 5'10-5'11, but in this picture he definitely looks no more than 5ft 7, so he had a slouch difference for 3-4 inches! THATS an extreme slouch ...
miko
said on 29/Apr/08
5"10 peak, probably around 5"9 now Glenn?
glenn
said on 29/Apr/08
im not really mad at you rob.more mad at the posters.thanks for fixing it.dont mean to be a dick guys.its better to say,he looks 5-7,5-8,but i guess thats the slouch.instead of almost ignoring my claim of 5-10,5-11.
glenn
said on 29/Apr/08
people wonder why i get upset.beatlefan backed me below and rob and you guys still ignore me.
Heightdetective
said on 28/Apr/08
Exactly, anonymous. I'd say 5ft 7 max., maybe even a little shorter.
anonymous
said on 28/Apr/08
5'10 - 5'11 in the 60's sounds just too much to have dropped. hulk hogan has said due to severe injuries in wrestling that he lost 2 inches. what could have caused such a drop in donovan? i'm not saying you are definitely wrong glenn just that i think donovan has always been that height or maybe 1 inch taller tops. next to you he seems 5'7.5 max even with slight slouch.
Heightdetective
said on 27/Apr/08
"Donovan's height is 5ft 8"?? Donovan looks shorter than Glenn on this picture. Just look at the different eyelevel of both guys!
glenn
said on 23/Apr/08
exactly beatlefan.he still looked 5-10 this night too.he is hunched over.5-11 is possible in the 60s.
beatlefan
said on 23/Apr/08
He looked about five ten in the sixties. Check the link below it is the only picture I have seen of John Lennon looking short, he does seem to be standing in a ditch though.
Click Here
glenn
said on 22/Apr/08
thats a bad slouch rob.i think he was 5-10 peak.and he is known by his first name.i dont anybody in the world knows his last name including me.all his albums say donovan.
[Editor Rob: I'll put him up a bit and remove the Leitch]
miko
said on 22/Apr/08
I see 5"8 here.