Penn Badgley's Height
5ft 8 ½ (174 cm)
American actor known for roles in tv show Gossip Girl (playing Dan Humphrey) and movies such as Easy A, Margin Call and John Tucker Must Die.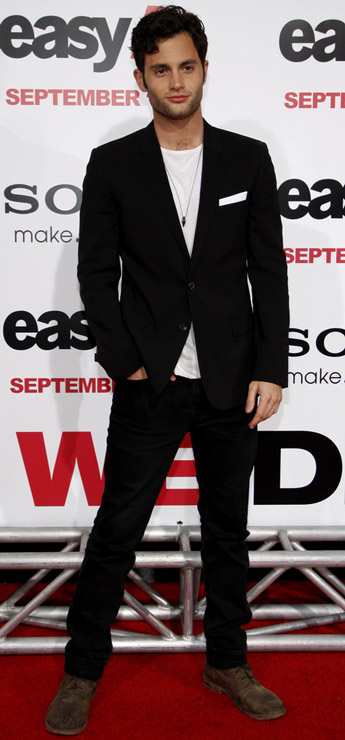 Photo by PR Photos
You May Be Interested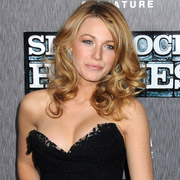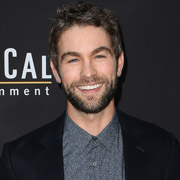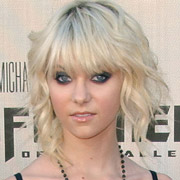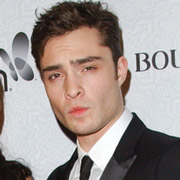 Add a Comment
25 comments
Average Guess (28 Votes)
5ft 8.83in (174.8cm)
penny havortgh
said on 19/Dec/20
He looks the same body proportions as James McAvoy. I don't think he is more than 5ft 8in.
JohnMoore-162cm
said on 17/Jun/20
174 cm is right on.
Realist
said on 6/Jun/20
5'8 barefoot is right on point for him and he wasn't shorter than Emma Stone whose really like 5'7 or 5'8 in heels I think her height is like strong 5'4 and weak 5'5
Miss Sandy Cowell
said on 26/Apr/20
That's AMAZING! I watched one of Penn's movies tonight and he came over as much taller than 5ft8.5! He has a handsome face so maybe I wasn't taking Penn's height in as well as I might otherwise have done! 😲
I'm giving him 5ft9. I thought he was nearer 5ft11!
Tomwash3r3
said on 2/Feb/20
How tall do you think James Scully is? He constantly looked a couple of inches taller than Penn. Maybe 5'10 3/4?

Editor Rob
Yeah near 5ft 11 looks feasible
al001
said on 14/Jan/20
It seems to me that past generations looked taller at shorter heights. In the 60s or 70s I think an average 5'8.5 guy would have his build.
viper
said on 6/Jan/20
Seeing other comments I'm not the only one who thought he was taller
viper
said on 6/Jan/20
Wow, wouldnt have guessed him this short.
Thought he was a 5-9-5-9.5 guy.
Emil
said on 6/Jan/20
@Jacoby
He's a very lean and slender guy. Somewhere around 130-140 lbs (59-63.5 kg) would be my guess
Jacoby
said on 30/Dec/19
Haven't seen him without boots ever in his new show. Solid 5'8 is right. Unrelated but what would you guess his weight is in You?
Aaron Rosales
said on 28/Dec/19
Have you seen you rob he looks 5'9.5 in second season

Editor Rob
Sometimes he has looked that tall
khaled taban
said on 20/Jun/19
I am 0.7cm taller than him, he is 174.6 (5'8.75").
brandonknight
said on 2/Oct/18
He looks 1-1.5 inches taller than his 5'8" co-star on the show YOU.
S.J.H
said on 22/Feb/17
I always thought he was 5'7.75
Silent_D
said on 5/Mar/15
I thought he was 176cm. I swear he was taller than ed westwick. He looks 176cm next to blake lively. Chace was always taller than him so I guess 174cm is right on.
Chris
said on 4/Apr/14
His head isn't big at all. I actually always considered him one of the smaller-headed guys
Balrog
said on 26/Mar/14
I'm with MD on this one. Dude is a couple inches shorter than Crawford and I think Chace is a 5'10" flat guy. Penn is 5'8" range IMO. Fair listing.
MD
said on 26/Mar/14
I'm kind of surprised by some of these comments. He's very close in height to Ed Westwick listed as being 5'8.5", here, and even if we consider Ed wears lifts, in a lot of these shots he's in footwear that wouldn't really allow it:
Click Here
Click Here
Click Here
He's certainly not taller than Ed, and maybe even something like a quarter-inch shorter. And, there does seem to be a solid 2" between him and 5'10.5" Chace Crawford when Chace pulls up to his full posture. I think Penn may be a very strong 5'8", but I'm not seeing the 5'9"/near 5'10" everyone else sees.
kevin
said on 25/Mar/14
i think this is too low for him too... lil upgrade needed
Dee23
said on 25/Mar/14
This one's spot on. I met him las year and he was as tall as me and I'm exactly 5' 8.5"
Really down to earth guy too
Damon
said on 25/Mar/14
How big do you think his head is Rob? He looks like its pretty big, but it might just be hair
[Editor Rob: he could have equal eye-head and eye-chin, I don't think his head is that much more than average.]
SAK
said on 25/Mar/14
Did think he was 5f9/175cm aswell.
For some reason, I always thought he would've suited being 5f10/5f11, because of his face.
Arch Stanton
said on 25/Mar/14
Rob don't you think he looks taller than Blake?
[Editor Rob: he can look near 5ft 9 at times yeah]
Elias
said on 24/Mar/14
yes, he is as listed and he can look 175 cm sometimes, good job Rob ;)
Arch Stanton
said on 24/Mar/14
Thanks. But this low, seriously? G image him and Blake Lively, I thought he looked more 5'9" range. He looks 5'9" range in Easy A too.