Ken Stott's Height
5ft 7 (170.2 cm)
Scottish actor, known for roles in films such as King Arthur, The Hobbit Trilogy and TV series Messiah.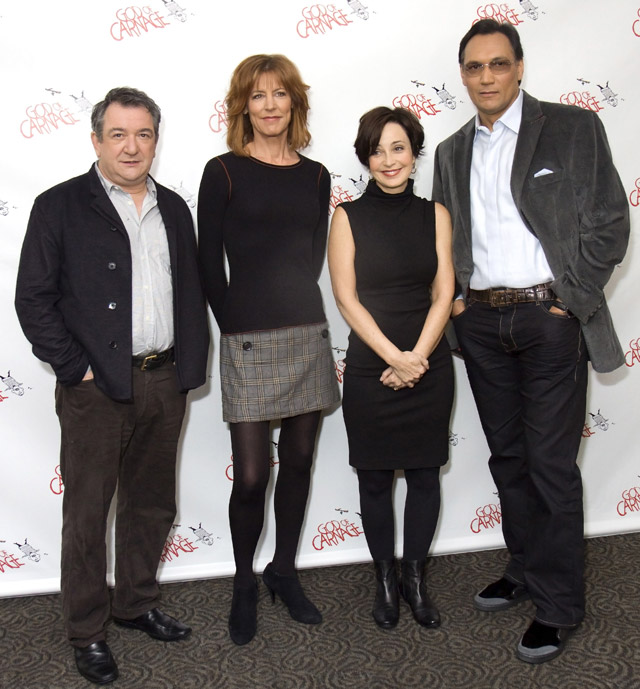 Ken Stott, Christine Lahti, Annie Potts, Jimmy Smits
Photos by PR Photos
You May Be Interested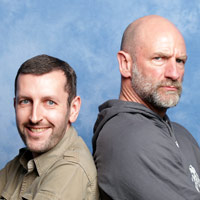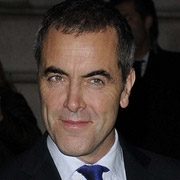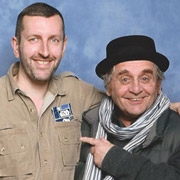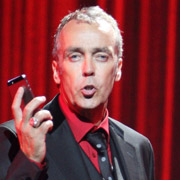 Add a Comment
5 comments
Average Guess (5 Votes)
5ft 6.75in (169.5cm)
Sandy Cowell
said on 23/Sep/17
@ Nik - Thanks for the 👍!
It is so true though! One of the most efficient fighters I've known was a 5ft2 incher😣! He wasn't a lover of fighting at all and it was probably for that very reason that if a fight was to break out down the local or my other favourite haunt, the large 'night club'💿 style pub, which had some now-famous bands playing there, 🎧(like Budgie and Saxon), called 'The Saxon', then this guy 😣would step in and flatten all the ringleaders, thus putting paid to a great many more being injured! I only saw 👀👀 it happen once and I was through the door like lightning as I loathe 🙀👎 fighting, but the many I didn't witness I heard all about, whether I wanted to or not! I am going back to when I was 19 to 22 years old, and drank 🍻 in local pubs, which is something I gradually grew out of. It costs a fortune 💸, so is only really worthwhile if there is an excellent atmosphere 🎉 with people to match! Let's face it though, you're only young once and I don't regret those days of living it up a bit, and never will I! I didn't ever fight 💪 myself, though I knew of some women who did who lived in London's East End, but I avoided them in favour of more 'girlish' girlfriends 👧, and there was no shortage of them, I'm happy to say!
I'll end this 'tough guy equals small guy' conversation on a rather appropriate note! A bunch of friends, guys mainly👬👬, of which I was one 😛, were walking down the High Street after a night out when we were set upon by some skinheads!🔨🔧 The two tallest guys, one of 6ft and the other of 6ft3, did a vanishing act 😨😲 down the nearest side street leaving the fighting to the others, the tallest of whom was 5ft9! Now what do you say to that Nik?
Cheers! I hope you're enjoying your weekend! 🍵🍩
PS 👍!
Nik
said on 21/Sep/17
@ Sandy Cowell - Hi!
Make it four! I think that 5'6" flat is a better fit for Ken but, like you said, he may be 5'6.75" in the morning - first thing!
I must say though that I agree with you insofar as short or shortish men can play the tough guy roles, and they do it just as well as the taller guys! There is nothing unmanly about shorter guys and 👍 to you for what you have said in your comment!
Sandy Cowell
said on 19/Sep/17
So Ken is all of 5ft7, maybe a bit less even, according to the couple of comments I have just read! If the picture above is accurate, make it three - because I can't see him being the full 5ft7 either!
However, this has never hindered his hard-man image one iota, so good luck to him for that and two thumbs up to him and to the many others like him who maintain their manliness, and give two fingers up to those who think they're too short to play tough guy roles!
Ken can have 5ft6.75 from me, which is the height I reckon he is when he rolls out of bed in the morning!
Slim
said on 11/Sep/17
Doubt he's the full 5'7".
gorgeous
said on 12/Oct/07
he looks much smaller than 5"7 in my opinion!!!