Kenneth More's Height
5ft 7 (170.2 cm)
British actor best remembered for roles in films such as Reach for the Sky, Man in the Moon, Doctor in the House, A Night to Remember, Sink the Bismark, The 39 Steps, The Sheriff of Fractured Jaw, The Admirable Crichton, Battle of Britain, The Longest Day and Genevieve. His agency described him in the 1950's as being 5ft 10 inches tall.


You May Be Interested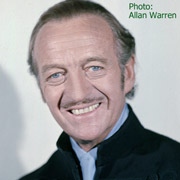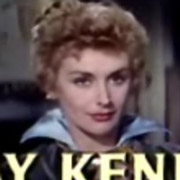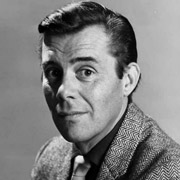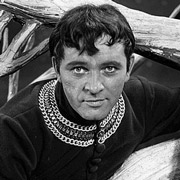 Add a Comment
10 comments
Average Guess (7 Votes)
5ft 6.07in (167.8cm)
Arch Stanton
said on 5/Aug/20
5'10 is beyond a joke though, he was about G height, imagine Glenn claiming 5 ft 10!!
M.P.R.Stephenson.
said on 1/Aug/20
In the 1950s, he was the most successful ( best paid ) British actor. Following, Doctor in the House , Genevieve, Reach for the Sky, and several more, he was pure gold at the box office. Bogarde wanted to do a different type of film, so wasn't even a contender until the 1960s. Kenneth More was 5ft 7 inches tall, if indeed that matters !
Arch Stanton
said on 17/Dec/16
Seeing Doctor in the House and 5'7 was the absolute max he could have been. Bogarde had nearer 2 inches on him, G height is possible!!
James
said on 12/Apr/16
Bogarde may have been told to wear lifts by the Rank Organisation. Kenneth More was clearly 5'7", he was a much better man than Douglas Bader.
Arch Stanton
said on 1/Jan/15
Bogarde might have worn lifts on occasions.
Arch Stanton
said on 31/Dec/14
He was in Scrooge too, but too many films to mention!
[Editor Rob: still funny his 5ft 10, I mean he could look 2 inches smaller than dirk bogarde.

But then Bogarde himself could look taller - he was in a film (not that great - they who dare) with Denholm Elliott and William Russell. I would never guess he wasn't in the 5ft 9 range at least there...at the beginning of the movie standing with Russell I'd have guessed he was nearer 5ft 10]
Arch Stanton
said on 10/Dec/14
Van Heflin as Sam says was a guy of unremarkable appearance, the sort of guy you could see in a fair few movies and not batter an eye lid at and not know his name. He tended to be in a lot of those westerns which let's be honest are rarely watched by any guy under 50, let alone by a woman! He was in a few good films though. Jenny should know John Gregson as well if she's seen classics like Genevieve. If you say to her the guy from Genevieve with More she'll know probably.
Arch Stanton
said on 9/Dec/14
Yeah I don't think you're that up on classic British cinema that's why Sam! This guy was a core actor in the 50s. Do try to watch Genevieve especially when you can, it's a classic!! Battle of Britain and The Sheriff of Fractured Jaw also. We get a lot of these movies screening on channels like Film4 and that over here which I can't imagine you getting over the US.
[Editor Rob: I mention some of these names to Jenny as I'm looking at them as she's seen a lot of oldies and she definitely knew Kenneth, his face was quite familiar in that era in British movies. But van helfin she wasn't sure of, but seeing a picture sometimes the face, but maybe not the name is recognisable.]
Sam
said on 8/Dec/14
For some reason, I'm not hugely familar with this guy, I've only seen The 39 Steps and The Longest Day of the films mentioned above.
Arch Stanton
said on 6/Dec/14
Nice one. Yeah anything in 5 ft 7 range is OK I think, about 3 inches shorter than Gregson. Can't squeeze in The Admirable Crichton can you? I think of that as one of his definitive roles.