Dirk Bogarde's Height
5ft 8 ½ (174 cm)
British actor best remembered for roles in films such as The Servant, A Bridge Too Far, Victim, Death in Venice, Accident, Song Without End, Appointment in London, Doctor at Large, Sinba and Darling. In John Coldstream's authorised biography he notes early publicity given to the press which described him as "Five Foot Ten". Early in his life, while in Territorial army, the author of his authorized biography mentioned that
"The Doctors who subjected him to another inspection reported that he was five foot eight and a half inches tall, weighed 127 pounds."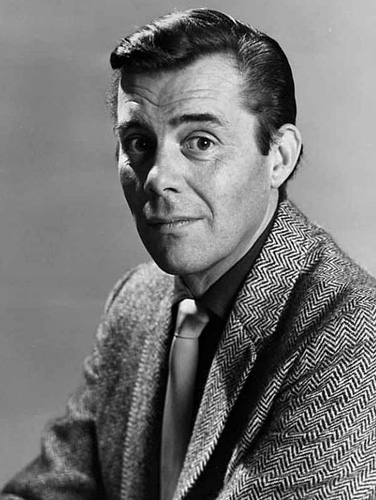 Photo by NBC Television/Hallmark Hall of Fame, 1960's
Add a Comment
13 comments
Average Guess (6 Votes)
5ft 8.96in (175.2cm)
Paul Wood
said on 21/Jul/19
Regarding a previous comment, do we really shrink as much as three quarters of an inch during the day? I'd have said it was more like half an inch.

Editor Rob
1cm would be a small loss, 3cm a big loss. Jenny shrinks in
This video
about 2.1cm from within 1 minute out of bed to evening.
Arch Stanton
said on 17/Dec/16
Rob can you add a category for British actors?
Editor Rob: it could end up huge!
Damien
said on 23/Aug/16
He was probably a weak 5'9"/1.75m, maybe a quarter inch taller just out of bed, since we all shrink 3/4 of an inch daily the 1.74m was probably later in the day. It would explain the 5'10" from his military ID card, probably an in-shoes height:
Click Here
.
Arch Stanton
said on 22/Jul/15
Maybe he was in ill health and at his lowest when she measured him at 5'8.5. He could certainly look a decent 5 ft 9 er.
Arch Stanton
said on 22/Jul/15
Actually replace Sinba with The Angel Wore Red, better known, which he did with Ava Gardner.
Arch Stanton
said on 22/Jul/15
@Rob, can you squeeze in Accident, Song Without End, Appointment in London, Doctor at Large, and Sinba? In films like Accident he could look near 5 ft 10!
Arch Stanton
said on 28/Jun/15
Rob would you agree that he's a surprisingly "tall" 5 '8 er? I swear in some scenes when he's stood alone or from a certain angle he can even pull off looking tallish at times! I wonder if he ever wore lifts?
[Editor Rob: yes he can comfortably at times look in 5ft 9 range...]
Sam
said on 5/Dec/14
His last name alway made me think of him as somehow related to Humphrey Bogart, haha. 5'8.5" a better fit for sure, 5'10" could be a shoed height.
5'8.79830931930
said on 4/Jan/13
Well, in Death in Venice he looks a bit shorter than average, around 5 ft 8 is ok
dave
said on 11/May/11
Dirk Bogarde had a slim build which would make him appear taller in his movies
Orlando
said on 16/Jun/09
Look at this picture
Click Here
of Bogarde with 5 ft 8 in Brynner.
Ted
said on 2/Oct/07
seemed taller than 5' 8.5 in his movies
Frank2
said on 25/Apr/06
The IMDb lists him at 5'10". I always thought he was that tall until I watched him in a few films and realized he was shorter than actors who I knew to be at least 5'10" such as John Clements. In the film The Four Feathers, Clements was about two inches shorter than 6' Ralph Richardson.
Clements next to 6'1" C. Aubrey Smith:
Click Here
The angle which has Clements closer to the camera makes him appear taller, but in the film he was about three inches shorter.
Here's Smith next to 5'11" David Niven:
Click Here
That's 5'8" Ronald Coleman on the left of Niven and he's obviously wearing lifts. Doug Faibanks is on the extreme left. Some say he was 6'1".
Niven and 5'7" Fred Astaire:
Click Here
Niven next to 6'3" Greg Peck:
Click Here
[Editor Rob:

niven link

peck link

I think the ground might be a bit uneven there, whose the guy on very far right again?
]