Edward Fox's Height
5ft 6 ½ (168.9 cm)
Peak height was 5ft 7 ½ (171.5 cm)
British actor best known for roles in films like Gandhi, The Day of the Jackal, Force 10 from Navarone, The Mirror Crack'd and Never Say Never Again.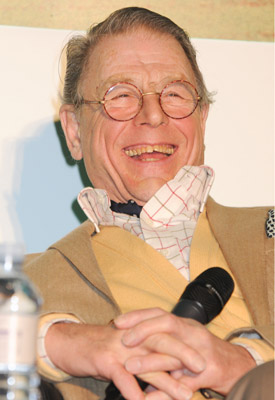 Photos by PR Photos
You May Be Interested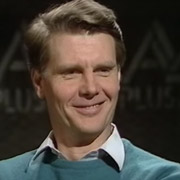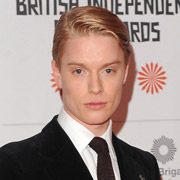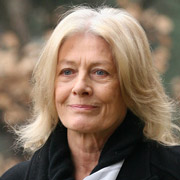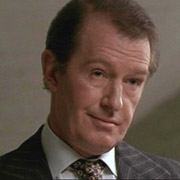 Add a Comment
14 comments
Average Guess (5 Votes)
Peak: 5ft 8.1in (173cm)
Current: 5ft 7.4in (171.2cm)
Arch Stanton
said on 11/Jul/16
Yes I think that's safer for now, but there's a chance of 5 ft 7 flat.
Arch Stanton
said on 9/Jul/16
It's a great film BTW, so well worth watching if you have time, murder mystery.
Arch Stanton
said on 9/Jul/16
I think Frank2 is right that he's shorter than 5 ft 8 peak. 5 ft 6 flat is a bit low. but he could certainly look 5'6.5-5'7 with Rock Hudson! Rob see if the film is on ITV catchup or I player or whatever they have nowadays, I watched it this afternoon. You look at him with Hudson and Lansbury. I'd have thought more 5 ft 7 range.
Arch Stanton
said on 9/Jul/16
He reminded me of John Mills in frame in the film actually and Mills was never anything over 5 ft 7...
Arch Stanton
said on 9/Jul/16
@Rob, worth updating a few more films like The Mirror Crack'd and a photo. Are you sure he was really a legit 5 ft 8? I got a great look at him with an ageing Angela Lansbury and Rock Hudson in the Mirror Crack'd and he really was a good full head shorter than Rock Hudson. I wouldn't have put him a hair over 5 ft 7 either either of them. Lansbury had him by near 2 inches in lowish heels. I'd have said 5'7-5'7.5 far more likely than 5 ft 8. In some scenes with Rock Hudson he could actually look G height and weak 5'7.
Editor Rob: maybe 5ft 7.5 is a bit nearer, I will need to look again next time i see some early film he is in.
Sam
said on 27/Oct/15
That's a pretty big height disadvantage to his brother...although James Fox never played a part as cool as The Jackal except for maybe Performance.
Realist
said on 21/Sep/14
Rob, i am sorry for this as u have already accepted one of my request. But there is another one. There is a picture of the cast of a bridge too far where all the generals are shown Ryan O'neal, Sean Connery, Gene Hackman etc. are there and everyone is 6'0+ except Bogarde and Fox. Bogarde looks the claimed 5'8.5 (174) but Fox looks another inch shorter so max 5'7.5 and this is in 1977. I dont know how to use tinruyl but you could search a little and find the pic. Also his 5'9 claimed son looks atleast 3 inches taller than him. I am sorry for changing my opinion. But u know, everyone reports to the detective, You! So peak 5'7.25 today 5'6 maybe what you should have.
Realist
said on 26/May/14
Rob peak was weak 5'8. Today clearly 5'7.Downgrade needed.
[Editor Rob: today he looks about 5ft 7, a few years ago I think still cleared that mark.]
Fred
said on 21/Mar/14
I saw Fox on stage in "The Old Masters" in 2004 and he looked more like 5'6". Peter Bowles absolutely towered over him. I notice in films like "The Day of the Jackal" they were usually filming him from the floor to make him look taller.
mikey43
said on 27/Oct/13
I saw Edward fox in and around London in the late 1990s I am five foot 9 and he was slightly smaller than me probably 5 foot 8
Antony
said on 18/Oct/08
Mr. Rut, 5ft 10in (as said in "the day of the jackal") it's the height of the character, not necessarily the height of the actor.
Rut
said on 15/Dec/06
Mr. Fox's height is five ft ten, not five eight. It's even said in "The day of the Jackal". Don't know how much he maye have schrunk over the years, but fairly looked this height in his prime.
liz
said on 15/May/06
edward is 5'9. i know him.
Frank2
said on 7/Apr/06
Edward Fox, the brother of 6'1" James Fox? The Edward Fox who starred in The Day of the Jackel? If so you'd better deduct a couple of inches 'cause that Edward Fox is about 5'6".