Kevin De Bruyne's Height
5ft 11 (180.3 cm)
Belgian professional footballer, who has played as a midfielder for Genk, Chelsea, Wolfsburg and Manchester City.
You May Be Interested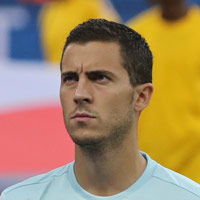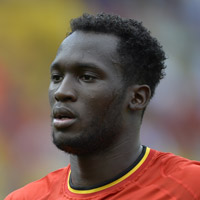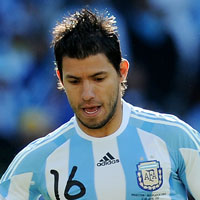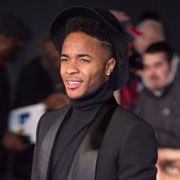 Add a Comment
25 comments
Average Guess (33 Votes)
5ft 10.58in (179.3cm)
Blake
said on 17/Oct/20
Rob, for me he is definitely in the 5 ft 10 range not 11. Not flat 5 ft 10
Ronaldo 185.5cm
said on 28/Aug/20
1,80m
Axel Lextor
said on 14/Aug/20
hey big rob why do you think he looks so tall? I asked some friends how much they thought it meant and the matoria said 6'1 watching it in the field.

Editor Rob
Maybe slightly smaller head and frame helps him look taller
Axel_Lextor
said on 19/Jun/20
Hi big rob, I have taken the trouble to measure the height of the Manchester City players with those photos where the entire squad are.
I hope this helps you if you want to make a video about man city players.
Ederson 186-185, Bravo 184, Carson 190
Otamendi 183, Laporte 191, Stones 188, Eric Garcia 179-180, Walker 183, Cancelo 182, Mendy 185-184.
Zinchenko 175-176, De Bruyne 180, Fernandinho 179, Gundogan 179, Rodri 191-192, Foden 171, David Silva 169.
Aguero 172-171, Mahrez 179, Bernardo Silva 169. The others could not measure their height since they always come out sitting or stand on tiptoe to be taller, such as Gabriel Jesus.
Axel Lextor
said on 29/Mar/20
Hi Rob, I was wondering if you plan to make a video on YouTube with the statures of the Manchester City players. Like you did with Liverpool and Man United

Editor Rob
A question of time and looking at all the players.
Eric W Tam
said on 13/Jan/20
I wonder if the guy claims 6'0, or if 1.81 meters was already his exaggeration... anyways Rob, come on, you think you can add a more updated pic of this legend :)? 5'11 flat for me btw, I see him at 1.78 and change at his absolute low.
Que lo Que
said on 6/Jan/20
Try to guess Gabriel Jesus next.
Ps, I apologize for the tone I used in my Kevin durant comment

Editor Rob
Well I can understand why many have him at 6ft 10 range like yourself, half the people who added a guess gave him 6ft 10 to 10.5!
I am not sure on Jesus, anywhere from 5ft 8 to 9 might be possible.
Nik Ashton
said on 4/Dec/19
It would be great to see a photograph of him with Peter Gunn!
khaled taban
said on 1/Dec/19
Kevin is 179/179.5cm and Yannick Carrasco is 180/180.5cm .
Nik
said on 1/Nov/19
I would love to see a photograph of Kevin De Bruyne and Pep Guardiola!
Valois
said on 6/Jun/19
Good listing. Looks 5'10 sometimes for me.
Captain11
said on 1/Feb/19
@Rob, this is Kevin's Belgium teammate, he's listed at 181cm. do you think he's 180 cm too?
Link:
Click Here

Editor Rob
From what I've seen, they are pretty close...though Yannick could actually have the edge.
khaled taban
said on 10/Jul/18
he is not 5'11" , 5'10.5" better
CZV
said on 27/Jun/18
Why does Kyle Walker (who's listed at 178cm by MC) looks taller in this pic or does Walker ain't 178cm?
Click Here

Editor Rob
Walker can look taller than 5ft 10.
Jardel
said on 17/May/18
haxxx
I don't think Fernandinho is this tall. I do believe he's taller than 5'9. Maybe around 5'9 3/4 - 5'10. But not as tall as 5'11 Kevin De Bruyne
haxxx
said on 13/May/18
Juan_Braga
Fernandinho is 179 cm, and I think they would be equal in height if standing tall.
But honestly after looking more at De Bruyne now I think he could be 179 cm! Rob consider a downgrade in the future?
joe###
said on 12/May/18
looks 178-9
miko
said on 11/May/18
I think he just falls short of 5'11. Physically he looks smack bang average so 178/179 is likely for him. I'd probably go with 179.
Juan_Braga
said on 10/May/18
I'd guess 178cm. Looking shorter than 181cm listed Kyle Walker and just a tad taller than 176cm Fernandinho here:
Click Here
haxxx
said on 10/May/18
This seems correct. He has a build which makes him look tall at times. Btw any chance of adding Pep Guardiola?
Pablo_Escobar
said on 9/May/18
Click Here
:
I don't think it's quite a 4 inch difference between them Rob I have to say I do think he would measure nearer the 5'10 mark

Editor Rob
I'm not sure I'd have guessed him as a flat 5ft 10...I suppose 5ft 10.5 is possible at times.
Pablo_Escobar
said on 9/May/18
I always thought he was 5'10
Khaled Taban
said on 9/May/18
he listed as 181cm and I think he isn't shorter than that.
Fyumen341
said on 8/May/18
I saw him in a interview and he says: i'm not very tall like Courtois, i'm just 5'10

Editor Rob
Would be interesting to know if you remember when or where?
Zampo
said on 8/May/18
Finally!! Whilst I have never requested him, he is one I've been waiting for. I believe he is listed at 181 cm. No issues with this listing, he is within the 5'11 range.