Romelu Lukaku's Height
6ft 2 ¾ (189.9 cm)
Belgian professional footballer who has played for Anderlecht, Everton and Manchester United. In the Telegraph he said
"I'm 6ft 4in but my primary strength is strength and pace and that's what I am known for"
.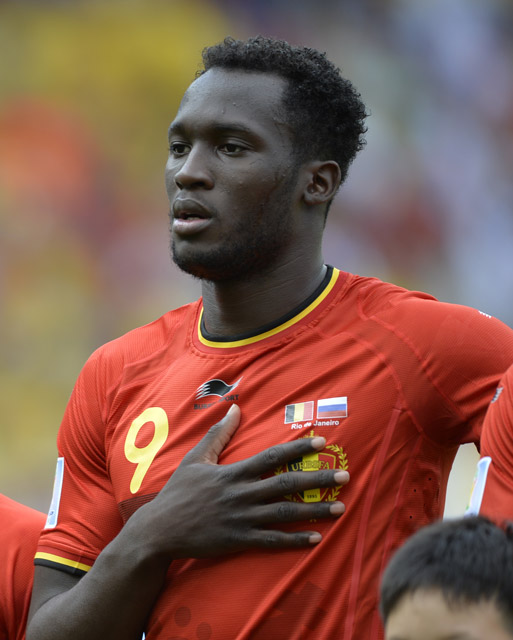 Photo by Celso Pupo
You May Be Interested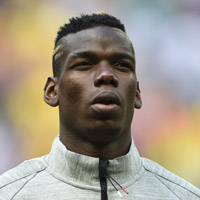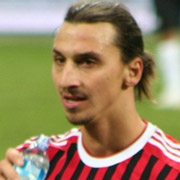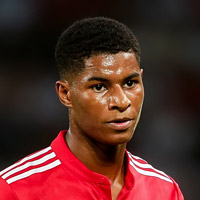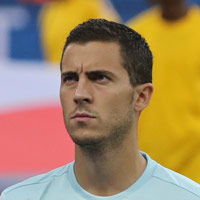 Add a Comment
39 comments
Average Guess (37 Votes)
6ft 2.53in (189.3cm)
geazy freshbonez
said on 14/May/20
he should be more than that height.
OriginalAnon
said on 18/Apr/20
190 is believable, but i think he is more of a 189cm guy, or very slightly under.
Bora
said on 6/Dec/19
True without any hesitation,
Click Here
here there is a solid 3 cm's between them and Henry is 186.7 cm
houss
said on 22/Sep/19
Click Here
Form the left to the right
Skriniar 187
D'ambrosio 180
Lukaku !!
Gagliardini 190
Handanovic 195
De vrij 187
I don't think Lukaku is 190 or even 189 maybe just 187 because he looked barely the same height as de vrij and skriniar
Maybe he has a bad posture he slouch a lot
Valois 2.0
said on 15/Aug/19
The 6'4 is obviously exaggerated. But 6'3? I could buy that.
pov
said on 18/Jul/19
I saw lukaku in leicester city tunnel when he played for everton looked 187cm max. As for pic with henry, I think henry has shrunk
romelu
said on 9/Jun/19
i think lukaku is tall than henry 3cm
Luca
said on 24/Oct/18
Dear Rob, what 's your guess on lukaku and Henry? What' s the height difference? 3 cms?
Click Here

Editor Rob
Henry looks about 6ft 1.5 at most
Luca
said on 15/Jul/18
Here is the evident proof : lukaku is certainly 189 cm
Click Here
Luca
said on 14/Jul/18
Rob here he is with the game
Click Here
Any thoughts?

Editor Rob
It's hard to say what the difference is because it's on a pavement.
Luca
said on 14/Jul/18
Rob, in the match against England he looked again as tall as 189 cm vertonghen... I think he really is a strong 189 cm, good time for a downgrade

Editor Rob
189cm flat isn't impossible for him, 6ft 2 flat too low, 6ft 3 a bit much.
jessman
said on 10/Jul/18
Rob - any chance of a downgrade to 188cm? Lukaku tends to stand beside vertongen (189cm) during national anthem and Lukaku is noticeably shorter. I could even argue 187 for Lukaku, especially when compared to Pogba.

Editor Rob
I could see at times the chance of 188-9 but I'm not so sure he really is that small if measured.
Luca
said on 7/Jul/18
Dear Rob, here is lukaku with benteke, a striker listed everywhere at 190 cm, and lukaku looks noticeably shorter
Click Here
Click Here
What's your thought about it?

Editor Rob
They seem reasonably close, but I think you'd have to see them off the field too on a known flat ground.
Mezu
said on 29/Jun/18
@Rob, when a celebrity is listed at 189.9 cm does that mean a flat 190 cm? Or the system can't just list 190 cm flat?

Editor Rob
Figures are stored in inches. You can just round to nearest whole cm if you want, but I changed it last year to show 1 decimal place, since I was already doing it for the average vote figure.
Agent Orange
said on 21/Jun/18
I would say 189.9 is the max I can see him.
Voltaire
said on 21/Jun/18
6'6 and 6'7?!?! What on earth is happening here?!
Bolis
said on 18/Jun/18
Romelu is 6'7, he's a very big guy
Jos?
said on 23/May/18
I think he's 6'6 tall.He's a very big guy
Wellis
said on 22/May/18
I think he looked 190cm next to T. Henry and is obviously shorter than Pogba on the pitch
Matt Dixon
said on 16/Apr/18
I think he is probably 6'2. He is clearly shorter than Paul Pogba by a noticeable amount, and unlike when people are the same height, one can often look taller than the other, Pogba looks taller in virtually every picture you can find - including this one, although it is exaggerated a bit by the angle favouring Pog.
He also doesnt look too much taller than Jagleka who seems to be about 5'11 (lots of pics of them side by side if you google) If he was 6'3 he would have four inches on him, and it definitely doesn't look like that, similarly with Martial.
Lukaku - 188cm
Pogba - 191cm
Emmanuel
said on 10/Mar/18
He's got a broad body which makes him appear taller than he really is
Emmanuel
said on 26/Feb/18
Saw some of his photos outside the pitch with Paul Pogba and he looked taller
Emmanuel
said on 16/Feb/18
Don't think he's any less than a legit 6'3.191.3cm would be his exact height
Nikola 193cm
said on 2/Feb/18
I dont see it. Not more than 188
Bazza
said on 31/Jan/18
i dont think he is any taller than Harry Kane who Rob has listed at a shade under 188cm.
Deltorro
said on 31/Jan/18
Looks a good inch + shorter then the game on instagram. . 188.5-18.9
Johnson
said on 30/Jan/18
@Canson can you put link of measurement for Ibaka?
Canson
said on 29/Jan/18
Agreed Rampage. If not right at he's maybe 6'3.75 in them
Canson
said on 29/Jan/18
Serge Ibaka was actually measured 6'8.75 without shoes
Johnson
said on 29/Jan/18
@Jam can you post link for 6'9 measured Ibaka??
Johnson
said on 29/Jan/18
The basketball player is Ibaka there are not measurements of here
Rampage(-_-_-)Clover
said on 29/Jan/18
6ft4 in football boots
Edimar1.84
said on 29/Jan/18
No more than 189cm.
Jessman
said on 28/Jan/18
188-189 for Lukaku and 191 for Pogba
Jam
said on 28/Jan/18
Serge Ibaka was measured 6'9 without shoes
Jakob
said on 28/Jan/18
Rob, do you think he'd be this tall? He can look just 6ft 2 range a lot and looks a good inch shorter than Pogba in some photos.

Editor Rob
I think he has a chance of measuring near 190cm, I wouldn't have thought much less than that, although I can see some occasions that Pogba seemed 2cm taller.
Shazaib
said on 28/Jan/18
I'd say him and pogba are both about 6'2
Hans Meiser
said on 28/Jan/18
Geez, how tall are the other guys?. The one in the middle must be like 6´9...

Editor Rob
I thin the basktetball player is billed as 6ft 10 (don't know if he measured 6ft 9 in socks), Pogba claims 191cm, I think he usually has a slight edge on Lukaku.
Vlad
said on 28/Jan/18
I love that you're starting to put on more football players, but i would love to see a page for Thomas Muller, he's listed at 186cm.