Kieran Trippier's Height
5ft 8 (172.7 cm)
English professional footballer, who has played as a right-back for Tottenham Hotspur and Atlético Madrid, where he was listed
173cm and 71kg
.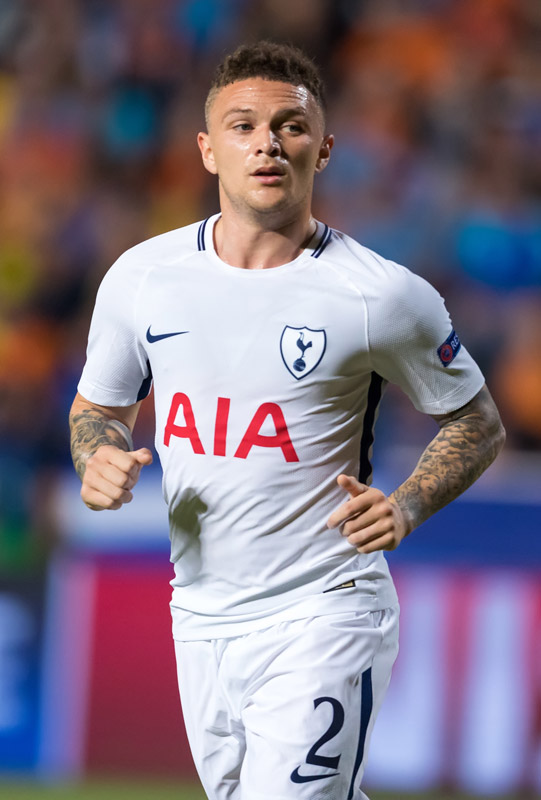 Photo by vverve/BigStock.com
You May Be Interested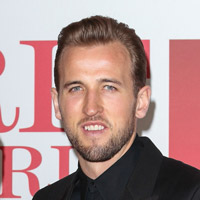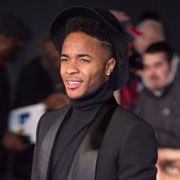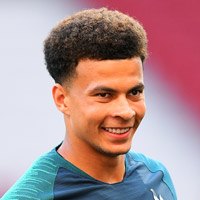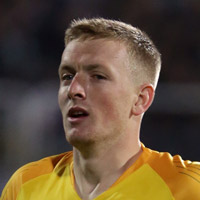 Add a Comment
28 comments
Average Guess (21 Votes)
5ft 7.46in (171.4cm)
Eric W Tam
said on 4/Mar/20
Lol and he was listed as 5'10 for half of last season. 1.71 to 1.73 is more like it for him. The highest I could ever imagine Trippier is 1.74 with trainers on in the morning, but definitely not 1.77-1.79 range, which is 5'10.
Nugget Horse
said on 21/Feb/20
He was wearing what looked suspiciously like custom elevator shoes on soccer am...
Click Here
Blake
said on 20/Jan/20
Rob, he plays for athletico Madrid now :)
Nik
said on 1/Nov/19
I wonder if he is taller than me.
Blake
said on 30/Oct/19
Rob, are you sure he is as tall as you? I would have thought he was more a bit over 5 ft 7.

Editor Rob
I wouldn't rule out under 5ft 8 because he does at times seem in that range between 5ft 7-8
FiveEightJake
said on 11/Oct/19
Rob I'm not comfortable with Kieran being this high, he looks the same height as Danny Rose and Sterling all too often. Could you have another look at him, I actually don't think he is over 5'7 the more I look at him
FiveEightJake
said on 19/Sep/19
Athletico list him at 173, footballers are normally overlisted by an inch. Kieran looks 5'7 or a fraction over, can't see him as high as 5'8.
Abey B
said on 19/Mar/19
I've seen him walking alongside Raheem Sterling when coming out for England games, and he looks the same height. Maybe half an inch taller.
Littlelee168cm
said on 7/Dec/18
Would Danny rose be 5ft 6.5" Rob? Kieran is clearly taller here

Editor Rob
Rose can look an inch smaller than Kieran.
khaled taban
said on 18/Nov/18
I think he is 172cm , 2cm shorter than Lingard .
jordy
said on 4/Oct/18
He looked shorter than Messi in some angles, like when they shook hands after the game played yesterday.
I think he's 5'7 max
Sandy Cowell
said on 16/Jul/18
Hasn't Kieran Trippier got a wonderful name, everybody? I had never heard of him before the football tournament and considering how certain angry footballers try to trip each other up from time to time, I was hoping it wouldn't happen to this laddie! On the very day I thought that, he scored his brilliant goal! ⚽️🥇👋
Within hours he had made it on to Celebheights - of course!
Nik
said on 16/Jul/18
@ Sandy Cowell - Unfortunately we didn't get the right result but we still had one of our three best ever World Cup campaigns! Kieran is a really good young player who can only get better and better, I am glad that he has got over the nerve damage that he suffered.
It's good that there are programmes like "Jo Brand's Cats and Kittens" on our televisions, I now know how passionate she is about cats!
Aziz Quadri
said on 14/Jul/18
Hey Rob! A rather off topic, but a very important question for you: When you measure your height with an aerosol can... should the bottom of the can slightly touch the top of your head or firmly touch the top of your head?

Editor Rob
You should feel the cold can on your scalp. It should rest on your head and any hair around the small area at which the can comes into contact will be flat.

It is more difficult with some hairstyles, you might need to use more force to flatten certain hairdo's.
Sandy Cowell
said on 14/Jul/18
@ Nik - Ahhhh! I nearly missed the England v Belgium match, but Jim phoned me just in time! I got carried away watching 'Jo Brand's Cats and Kittens'!
Right, with ITV on now, it's COME ON ENGLAND!
Good luck boys! I hear Kieran suffered a bit of nerve damage after last match, but he's fine and playing again, thankfully...
Matt99
said on 13/Jul/18
Rob, downgrade to 171cm? 5'8 seems too high for Trippier.

Editor Rob
5ft 7.5 is probably the lowest I'd estimate.
Vexacus
said on 13/Jul/18
Rob , do you think Kyle Walker is 5'10''??

Editor Rob
Walker seems closer to 5ft 11 than 10.
Nik
said on 13/Jul/18
@ Sandy Cowell - Thank's for that! That comment was sent late at night, this one will be sent late in the afternoon!
A strong 5'7" is not out of the question for Kieran Trippier!
Lmeister
said on 13/Jul/18
Click Here
lists Trippier 174cm, Danny Rose 173cm and Serge Aurier 176cm. Transfermarkt is quite reliable for heights and weights.
Sandy Cowell
said on 13/Jul/18
@ Nik - Beautifully said - well done!
Phil G
said on 12/Jul/18
I'd put Trippier at 171.5 Danny Rose at 169. They're both listed as much higher, 5'10 and 5'8 respectively, but you can easily tell they're not.
Matt99
said on 12/Jul/18
I thought he was 172.1cm ish
Tallbeefedguy
said on 12/Jul/18
He is shorter than 5 ft 8...Only 1 in taller than Sterling and 1 in shorter than Linsgaard... He is 5 ft 7.5
Hamad
said on 11/Jul/18
No way he is 5ft 8..... he is shorter than lingard
Click Here
pop
said on 11/Jul/18
I knew he wasn't 5'10" a weak 5'8" was my guess as well.
Nik
said on 11/Jul/18
It was great to see this fine footballer score a wonderful goal for England on the very same night that he was added to celebheights! Unfortunately England were unable to overcome Croatia in tonight's semi final but they did their nation proud by performing so well throughout this years World Cup and in the process creating several magical memories for all English people to treasure!
Generally Kieran Trippier is down as being 5'10" online but I have seen quotes of 174 cm on a couple of websites, however I am inclined to agree with Rob in that I think he is approximately 5'8", without change!
Sandy Cowell
said on 11/Jul/18
Well done to Kieran for scoring for England tonight! The outcome of the match was a sad one, but the boys from the England team have done us proud.
Kieran can have 5ft8 - and a well-deserved medal! 🏅
🗺️🛩️ You fly home to a hero's welcome.