Jordan Pickford's Height
6ft 1 (185.4 cm)
English professional goalkeeper, who has played for Sunderland and Everton. Whilst at Sunderland he
was described
as 185cm tall and weighing in at 77kg (170 pounds).
You May Be Interested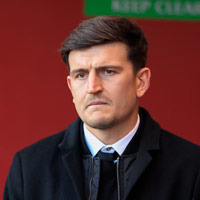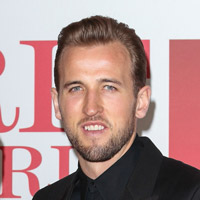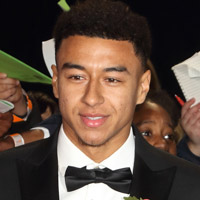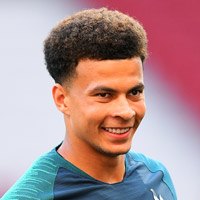 Add a Comment
19 comments
Average Guess (17 Votes)
6ft 0.78in (184.9cm)
w1baZ
said on 22/Feb/19
He's bang on 6ft 1 and probably exactly 185cm. I've actually met him and stood directly next to him. I'm 182/183cm myself and we were pretty much eye-line level but the top of his head was a good 2-3cm bigger than mine. Basically he has a big head!
Nik
said on 12/Nov/18
He was referred to as "not the tallest" on "Match of the Day 2" last night!
Nik
said on 12/Nov/18
@ Rory - Yes, it does appear that way based on the photograph above!
Rory
said on 29/Oct/18
I think he arguably looks over 6ft1 there with Gascoigne.
NewFace
said on 22/Oct/18
Look at the Liverpool Echo website with the story on the recent penalty save for a pic of Pickford with Marco 'short arms' Silva who's meant to be 5'11" lol please do a listing for him. He's most likely a few inches shorter by the looks of it...not compared him to Mourinho yet.
Sandy Cowell
said on 11/Jul/18
Keep those Croatian goals at bay, lad!
⚽️🏆
Jayy
said on 11/Jul/18
How tall is Jordan Henderson, Rob?

Editor Rob
Seems over 6ft
Bazza
said on 10/Jul/18
I think from what i have seen at the WC next to the 6'2ish guys on here like Kane and Ali he looks more a solid 6' flat than 6'1. 6' foot flat is pretty short for a keeper these days so he is trying to get away with pinching an inch which is fair enough.i think if he really was 6'1 he would be claiming 6'2/6'3.
Rampage(-_-_-)Clover
said on 9/Jul/18
182cm is too low, 184-185cm zone at worst
Arniefan
said on 9/Jul/18
He is nowhere near 6ft. Just compare him to some of the 6ft2 defenders who looked 4inches taller.
6'1
said on 9/Jul/18
182 is too small for sure. The link below is with a supposedly 6'4 Maguire. He's listed as 6'1 a lot of the time and I'd genuinely go with. The link below the first link is with a legit 6'2 Kane and to me there's a 3 or so cm difference. So I'd say 184 or the full 6'1 for sure
Click Here
:
Click Here
:
Thejoker377
said on 8/Jul/18
Rob,Rob how tall do you think is Arturo Vidal?
He always appears as 5'11, but really i would give him 5'9 1/4

Editor Rob
I wouldn't have thought Vidal was more than 5ft 10.
Mel
said on 8/Jul/18
Could look 184 at times. But he is definitely 186/187 morning height for sure.
Fear_Of_God_786
said on 8/Jul/18
Rob I think 182 is better for Jordan just about 6 foot and 6'1 or 185 in studded boots
MSJC
said on 8/Jul/18
Soon as Courtois mentioned Pickford being 10cm shorter that was when i sought out Pickfords height. I would go with 6ft on the nose, perhaps a shade over.

Editor Rob
I'm sure it is 15cm smaller, at least in one clip it was.
Sakz
said on 8/Jul/18
Initially I thought he would be taller could be because of this proportions. You could argue quite average for a keeper.
Nik
said on 8/Jul/18
It is great that England's no.1 goalkeeper was given a page on the very same day as England's finest moment in decades! He had to have a page and yesterday's brilliant saves emphasised that!
I will offer Jordan Pickford 6'1"!
Sandy Cowell
said on 7/Jul/18
He's here! What a credit Jordan is to the England team! Those saves in today's match were something else; my boyfriend sent me an email while the match was on about how pleased he was to have been proved WRONG about this goalkeeper!
HE HAS PROVED TO BE WORTH HIS WEIGHT IN GOLD BULLION!
Jordan Pickford can have 6ft1.
⚽️🥈🏆👍
Jardel
said on 7/Jul/18
He has very long legs. Also he's an great keeper. One of the best in the premier league