Kim Raver's Height
5ft 7 ¼ (170.8 cm)
American actress best known for roles in TV series Third watch and 24. In film she appeared in Night at the Museum. She claimed to stand
"5ft 8"
.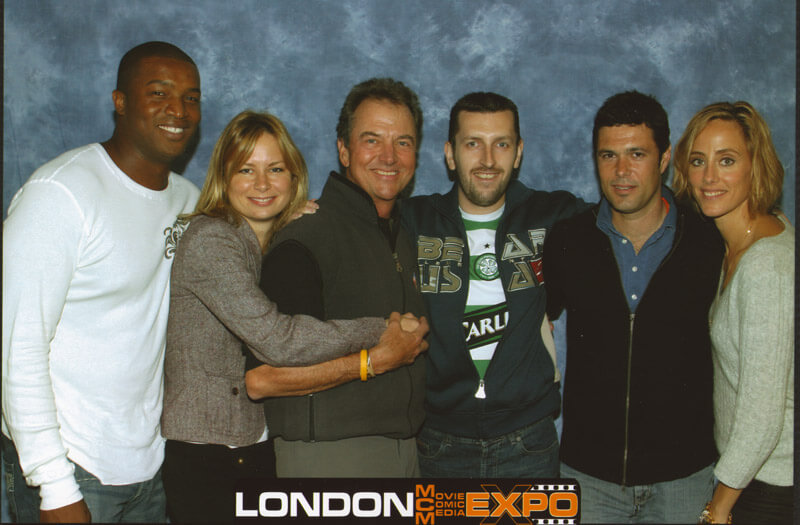 5ft 8 Rob and Carlos, Kim (in heels)
You May Be Interested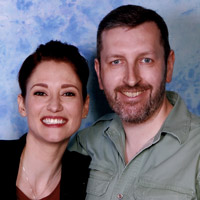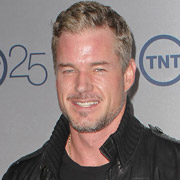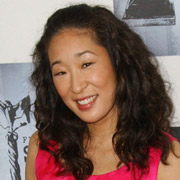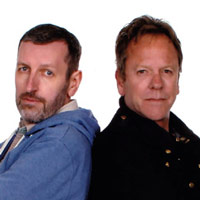 Add a Comment
27 comments
Average Guess (4 Votes)
5ft 7.75in (172.1cm)
Miss Sandy Cowell
said on 15/Mar/20
💐🎁🎂🎈 Happy Birthday Kim! 🎈🎂🎁💐
Many Happy Returns to Kim Raver on her 51st Birthday.
Kim's was one of the last of today's Birthdays that I jotted down, together with her age. When it came to writing out her Birthday comment, I was in so much disbelief that she wasn't much, much younger that I had to scamper back off to my Celeb Birthdays source just to
double check I'd written it down properly. My word, she doesn't look it!
My Birthday Guess for Kim is 5ft7.5.
😃🥂
💐🎁🎂🎈💐🎁🎂🎈💐🎁🎂🎈💐🎁🎂🎈
Nik Ashton
said on 20/Jan/20
She's my height twin!
Miss Sandy Cowell
said on 14/Jan/20
Oh interesting! I've heard of Kim Raver but there is another Raver in the acting world, one with a truly terrifying appearance from the one film I've seen and who goes by the name Lorna Raver.
Lorna stars as the gypsy woman in Sam Raimi's movie 'Drag Me To Hell', and she curses young bank worker, Alison Lohman, and makes (what's left of) her life a living nightmare.
Ironically, Kim has also starred with Kiefer Sutherland, in the series '24'; I have him on my TV right now, in the film 'The Vanishing'. It would be mega interesting to see Kim and Kiefer together for height comparison purposes. I see Kim was in 'Grey's Anatomy', and as with '24', that is a series I never got myself round to seeing.
So I know Kim only by association - as yet. Having had a good study of the above picture, I'm going to have to go for 5ft7.5. Kim is a little bit smaller than Rob - but it notices!
😁👍💐
Nik
said on 14/Oct/18
Nice picture!
ricky
said on 17/Feb/15
I always thought she was about five foot nine.
Hannah
said on 3/Feb/14
5'8" seems fair
dmeyer
said on 6/Jan/12
nearer 5 ft 7 do you mean 5 ft 7.25
[Editor Rob: yeah possibly.

I've seen 5ft 7 women in heels actually appear taller than her now I think of it.]
justsomeone
said on 6/Oct/11
I would believe 5'7.25 to be spot on, as she is standing a bit coser to the camera...then again,she appears to be leaning slightly to the side...hmm...
Kirsty
said on 30/May/11
God, when was that photo taken? That must have been at least 10 years ago? Itzin looks like a kid!
[Editor Rob: that was only 2006!]
lucy
said on 9/Dec/08
kim is 5'8, she is pretty at 39, and robert buckley is only 27, they are a sexy couple, both are fit, robert is just yummy and kim is a gorgeous babe for 39, love lipstick jungle.
Brad
said on 22/Nov/08
Hey Rob or Glenn?
can we get some height clearance on Robert Buckley from 'lipstick jungle' he looks about 6'1
thanks
Chloe
said on 22/Oct/08
I love kim in lipstick jungle, she is 5-7, she is 39 but so sexy,all the girls in thta are sexy, she and robert bucley are amazing together in that he is 29 and amazingly fit, but kim is lovely bless her
marlon
said on 11/Sep/07
Kiefer always looked a good inch taller than her on 24 and he wernt over 5ft 9.
I wonder if kim ever looks at this site herself. She looked great when she was gagged up on season 4 of 24. One hell of a sexy bitch.
kiefer
said on 12/Jun/07
I think she is atleast 5ft 9 because I am only 5foot 6 and she towered on me when i met her last year. She was in barefeet aswell.
dmeyer
said on 7/Mar/07
she could be a 5'8 morning
marlon
said on 2/Mar/07
kim raver is about half a inch shorter than kiefer sutherland in 24 and thats in flat shoes.
MHouillon
said on 27/Jan/07
She might be no 5'9, but a certain 5'8+.
dmeyer
said on 7/Jan/07
rob you were right raver might be only 5'7.5 since she looks shorter than stiller in museum even if she was barefeet 171 172 range
[Editor Rob: never trust stiller's shoes, once he got a taste for lifts in an early film, you never know if that taste continues...]
dmeyer
said on 3/Dec/06
after looking at 24 172 seems right compare to 169 170 rajskub she is very close to her claim
Dave
said on 3/Oct/06
In this weekend's issue of Parade, Kim describes herself as 5'8".
[Editor Rob: yes, just as she said to me back in May of this year ;-)

still think a tad under but sure close enough...]
Dakota_Pony
said on 25/Sep/06
Agreed DMeyer. Plus it seems the DMV (at least here in MN) doesn't account for half or quarter inch in height. If you don't round up or down, they do it for you.
DMeyer
said on 29/Aug/06
172 LOOKS CLOSER SHE LOOKS ALOT TALLER THAN KEIFER AT THE EMMYS
dmeyer
said on 11/Aug/06
possibly 5 ft 7.75
[Editor Rob: she's tricky one in the 171-2 range...I do have group pic, she's on the other side of carlos bernard near me, but I mistakingly got her leaning in, I was giving them the 'rob bear hug'. A friend got her not leaning in his pic and she was a little taller looking...eventually I'll post a pic showing what I mean
]
paleface
said on 25/May/06
Easily 5'8. She always wears flats in scenes with Keifer and he's only a hair taller. She also was the tallest actress on Third Watch and it typically taller than other actresses in scenes with her, regardless of the show. She was also in a godawful show called 'Trinity' with Charlotte Ross, playing her sister and she was much taller than Ms. Ross. On 24, in her scenes with William Devane, she wasn't that much shorter than him. She's pretty tall.
dmeyer
said on 30/Mar/06
you right compare to carlos and keifer she looks that height
Stiffelio
said on 29/Mar/06
I agree with Jonathan. Raver is no more than 5'6.5".
Jonathan
said on 28/Mar/06
I doubt that! She looks to be an inch shorter than 5' 8'' Kiefer Sutherland on '24'. And that may be with heels on!