Laz Alonso's Height
5ft 10 ¾ (179.7 cm)
American actor, known for playing Mother's Milk on The Boys and for appearing in films like Detroit, Fast & Furious, Avatar, Straw Dogs, Fast & Furious and Miracle at St. Anna. On twitter when somebody said "@lazofficial how tall is he?! Over 6 ft?", he replied
"Yes he is!"
. On another occasion he
said
"I'm 6'0 feet tall. Just made the cut;)"

Photo by kathclick/BigShot.com
You May Be Interested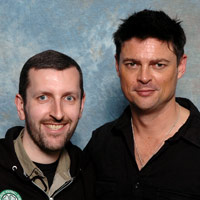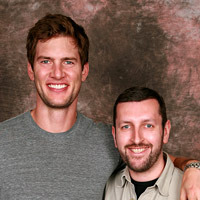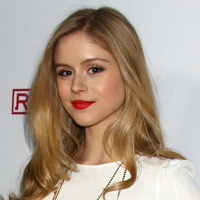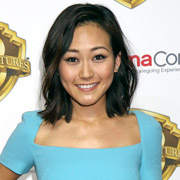 Add a Comment
20 comments
Average Guess (15 Votes)
5ft 10.33in (178.6cm)
FriedChicken
said on 26/Oct/20
Same height as Antony Starr and Chace Crawford. So 5'10.5 is what I'd say is most accurate. He looks 2 inches shorter than 6'0 1/2 Karl at times as well.
@irgon, Laz either hasn't been measured in a very long time or is straight up lying. Karl Urban listing himself at 6'1" is not a big deal. There is nothing wrong with rounding up since he's in between that 6'0 - 6'1 mark. It's going to be way easier of him to say "six one" than "six foot and a half". Plus he'd probably hit that height straight out of bed.
Irgon
said on 25/Oct/20
Laz is not 6", he's definitely 5'9"/10" look at this picture...plus Karl can't be 6'1" either...I don't know why they lie so much about their heights.
Click Here
Vsquad
said on 19/Oct/20
I've taken a better look at Laz and while I think I was a bit harsh with my initial "weak 5'10/borderline 5'9" assumptions, I don't think he holds 180 cm after morning.
Karl Urban definitely has 3 cm+ on Laz. And Karl himself seems to drop to 183 for the second half of most days (he's the weakest 6fter out of the Star Trek boys, if you need evidence)...
So I think Rob's listing is the highest I can see for Laz. Here's a photo with him and Karl's terrible posture (lol) -
Click Here
Rampage(-_-_-)Clover
said on 18/Oct/20
No time for guys who aren't even 5ft11 claiming 6ft
EdwardKenway
said on 14/Oct/20
I think he deserves a 5'10 7/8 update Rob don't you think ?
Seems like a 180 cm to me in The boys he looks even tallish there
Christian 6'5 3/8"
said on 5/Oct/20
@Johnny
Yeah, and look at Vin's usual elevated boots vs Laz's footwear (Nike SB Dunks I assume?) at the same event. I don't get why Rob's still adamant to downgrade Vin.
Click Here
Click Here
Tall Sam
said on 1/Oct/20
I think Diesel is a little looser in posture there than Laz but, then again, you never know what Vin is going to be sporting for footwear.
Johnny 181-182 cm
said on 30/Sep/20
If this guy is a weak 5ft 11 then its bad news for Vin Diesel.
Click Here
Greg
said on 29/Sep/20
Typical 5'10 range guy claiming 6'0. If he claimed 5'11 I would under but 6'0 that's just an insult to honest 6 footers.
Nik Ashton
said on 29/Sep/20
He's clearly taller than average!
6footTom
said on 29/Sep/20
I thought he seemed closer to 5'10" flat on The Boys.
TheBat
said on 28/Sep/20
Good listing for Laz! 5'10.5"-5'10.75" is where I feel he's at. Similar to Antony Starr.
Tall Sam
said on 27/Sep/20
Yeah he honestly only look a strong 5'10" near Karl Urban.
5'10guy
said on 27/Sep/20
5'10 3/4 seems accurate
Thank you for the answer on Karl Urban Rob :)
You even did made the page because of it.

Editor Rob
Some names just seem to slip through the cracks, but his height claim of 6ft, well I could believe maybe in shoes.
Tunman
said on 27/Sep/20
He looked around that in Breakout Kings,maybe 6' is possible in shoes
MD
said on 27/Sep/20
I've never thought of him taller than 5'10.5".
Vsquad
said on 27/Sep/20
I think 5'10.75 is too high for Laz. There's some scenes in The Boys where Karl Urban straight up looks 3 inches taller, even in equal footwear.
Highest I'd give Laz would be 5'10.5, but I'm betting on lower. He looks a solid 3 inches shorter than Jack Quaid (at 6'1), and equal with the likes of Chace Crawford during press rounds.
Black Noir
said on 26/Sep/20
Cmon mothers milk you know better then that :-) I'd give him 179 cm
Crab
said on 26/Sep/20
This is the most I'd peg him at. He looked quite a bit shorter than Karl Urban and Jack Quaid in some scenes of The Boys, easily 2 inches under those guys. I'd peg him somewhere around 5ft 10.5in.
Miss Sandy Cowell
said on 26/Sep/20
That'll have been the remake of 'Straw Dogs' of course! I much prefer the original. 🎬
5ft10.75 😃👍