Leah Remini's Height
5ft 3 (160 cm)
American Actress best known for appearing on tv show The Kings of Queens.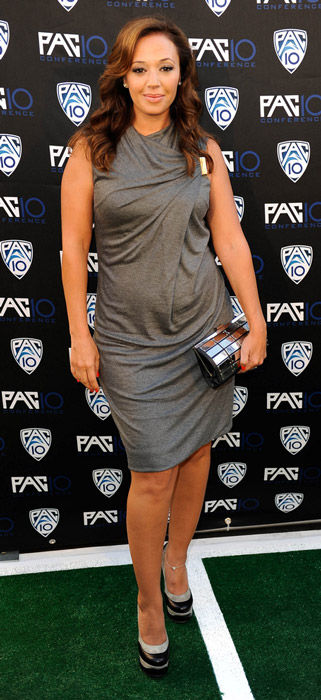 Photo by PR Photos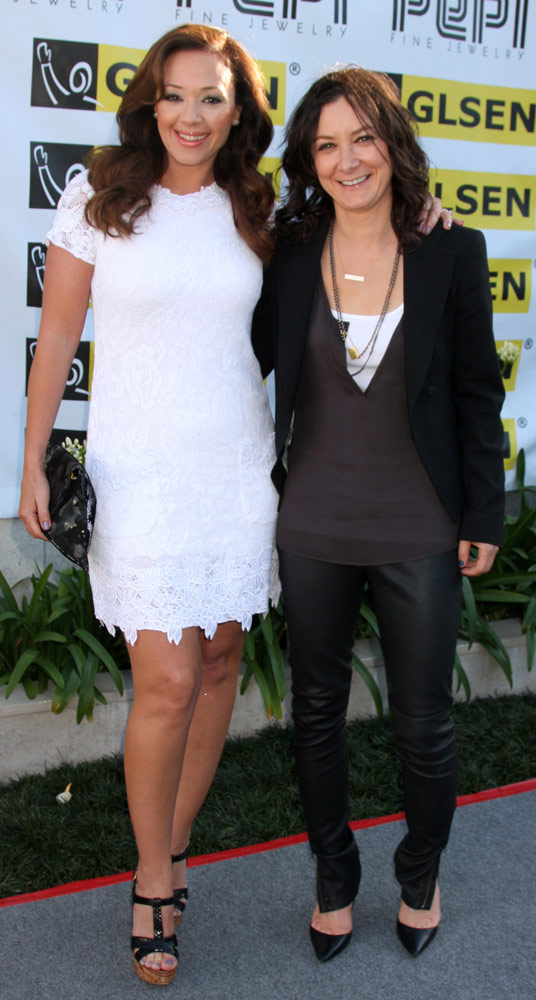 You May Be Interested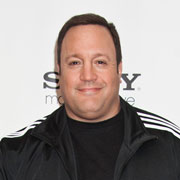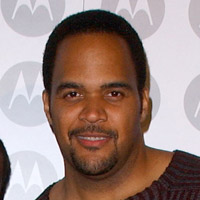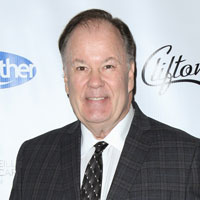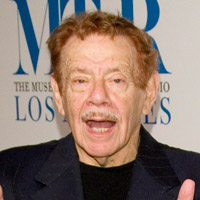 Add a Comment
45 comments
Average Guess (6 Votes)
5ft 2.25in (158.1cm)
Nik
said on 4/Sep/18
@ Realist - You are average, not short.
heightgirl
said on 13/Apr/18
Saw Leah next to "barely 5f4" Olivia Munn, both were wearing the same type of heels and she looked more than two inches shorter than Munn to me? I think she can't be more than 5f1 or 5f2 max.
Click Here
Faza
said on 12/Oct/17
5ft10 plus is very tall for a women realist some tall ass women at your work at 5ft9 you will still be taller than majority of women but its one who are always in high heels especially on a night out or in ofgice jobs etc i think most women of that height will want to be shorter a lady 5ft3 might want to be 5ft7 for example
Realist
said on 16/Sep/17
Height isn't everything I see ok looking black women at my job who are 6 foot or 5'10 or 6'2 and they want to be short so just love yourself. I am a short guy only 5'9 and these women are ALWAYS taller someone tower me by 4 or 5 inches but I am average height.
Height guy
said on 8/Jul/17
I've seen her stand next to her friend Jennifer Lopez and Jennifer looks about an inch maybe an inch and a half taller. Because Leah Remini is just barely 5feet three you know.
Hans Meiser
said on 27/Jun/17
King of Queens. One of the best comedy sitcoms ever made. Always found her very attractive. Looks average range.
Disneydreamer
said on 28/May/17
Leah is GORGEOUS in every way. On King of Queens at the beginning of the series, she was a super sexy, college looking hottie. In later seasons, she was still very sexy, more sassy & naughty and oh so beautiful. After giving birth and the later part of the series, still very sexy, more curvy and is my favorite woman in a comedy series of "all time" and she has some very gorgeous company in my list, Dawn Wells, Barbara Eden, Elizabeth Montgomery, Marlo Thomas, Markie Post, Adrienne Barbeau to name a few.
Larry S
said on 13/Apr/17
She's a giantess!
Larry S
said on 19/Mar/17
Yeah 5ft three or at least 5ft two and a half. But as far as being gorgeous and SEXY she's a giantess!
Larry
said on 20/Feb/17
Five foot two I'll buy. But she is not a 'little person's by any means...
Deb
said on 22/Aug/15
Leah was on the view and 5f2 Raven‑Symoné was taller but her shoes did have a platform to them. They looked like they had the same perportions sitting down. I don't think Leah is more than 5f2 and no less than 5f1.
Sammy Derrick
said on 6/May/15
I really don't care how tall she is.5'3 or 5'2 she is gorgeous.I love her accent and her figure.
Silent_D
said on 19/Mar/15
I think 158cm.
Andrea
said on 7/Apr/14
Leah Remini looks 5f2 1/2 to me. No taller.
Deb
said on 2/Feb/14
Leah next to 5f4 Cheryl Burke definitely looks less than 5f3. I think she's around 5f1.
Click Here
Heightgirl
said on 18/Dec/13
Amber Riley claims 5f3 seems taller than Leah by about an inch and a half.
Click Here
I think she is around 5f1.
Deb
said on 19/Sep/13
I meant to say that Leah only looked about 5 or 6 inches taller than Snooki and since Snooki is only 4f8 so that would mean Leah is 5f1.
Deb
said on 17/Sep/13
Saw Leah next to next to 5f5.75 Brooke Burke on Dancing With The Stars last night and she looked 5 inches shorter to me and when she was next to 4f8 Snooki she looked inches taller. I think she's only 5f1 max.
Heightgirl
said on 3/Sep/13
Leah was recently photographed with 5f5 Holly Robinson Pete and she was about 4 inches shorter, looked around 5f1 to me.
Click Here
Heightgirl
said on 16/Jul/13
Well next to 5f2 Kelly Osborne and 5f1ish Kim Kardashian she looks similar in height but not taller so I don't think she can be anything more.
Anonymous
said on 9/Feb/13
Desann she was in heels a lot of the time and Kevin James is 5'8 she was always under him even in heels by more than an Inch or so, she is very sexy regardless of her hieght
Brad
said on 1/Jan/13
Smaller than listed.
Desann
said on 7/Dec/12
Well, on many scenes, she looks a solid 5'6" to me. Let alone 5'3".
Dianne
said on 25/Jan/12
She looks around 5f1 to me. Not as tall as other ladies that claim 5f2.
Silent d
said on 16/Nov/11
They made her look tall on king of queens. She looks 5 foot 3 in king of queens. In old school she looks 5 foot 2. 5 foot 2.
Deb
said on 5/Oct/11
She can't be 5f3 because she's a bit smaller than 5f2 Kim Kardashian.
Phil
said on 29/Sep/11
I actually think she is 5 foot 3
Eddie Denis (Hawaii)
said on 8/Apr/11
Leah is between 5'1" - 5'2" max.
Legend
said on 17/Dec/10
I would say she's around 5'1. 5'3 is absurd IMO.
Anonymous
said on 3/Dec/10
No way Leah is 5f3, or even 5f2 for that matter, she looks the same height or less than "5f2, barely" Sharron Osbourne when Sharron wears monster platforms and huge heels like Leah. When Kim Kardashian was on yesterday she was the same height too and they say that Kim is 5f2 but it shows that they all are around 5f1 since Sharron spilled the beans on her real height.
Anonymous2
said on 24/Nov/10
I just found out that Julie Chen from the Talk is listed at 5f4.5 and she is the same height as Holly Robinson Pete. So if Holly is only 5f4.5 and towers over Leah that much then I say Leah is max 5f1 or a bit smaller. She looks a lot taller because of the platforms and mega heels she wears.
Anonymous2
said on 24/Nov/10
Holly Robinson Peete is 5f5 and towers over Leah. When they did the cooking segment together Leah seemed much smaller next to her... she was more than 4 inches shorter. I found a picture but Leah is wearing platforms when Holly is not. Never the less Holly is still much taller, she looks almost 4 inches taller. They are both standing relaxed and not straight up.
Click Here
I agree with the 5f1 estimate for her, maybe 5f1.5 at the most.
Heightgirl
said on 11/Jun/09
Josh how can she be 5f3 if she is an inch shorter than 5f2 Rachael Ray. I think she can't be more than 5f1 or 5f1.5.
josh
said on 22/May/09
Leah Remini- 5'3, Jerry Stiller- 5'4, Kevin James- 5'9, Victor Williams- 6'6
Ray Romano- 6'2.5, Brad Garrett- 6'8.5, Peter Boyle- 6'2, Patty Heaton- 5'2
Carla
said on 9/Mar/09
I have met Leah and have to say that 5f2 is more of an accurate height for her. When I got a chance to talk to her (taping) we were on equal ground and she was wearing running shoes (spinning class episode when Arthur gets the dog walker). I was wearing flip flops and was right next to her. I am 5f4 and she was more than an inch shorter than me.My husband remarked about it as well. She doesn't give the illusion of being a taller woman like many other actresses...she fully looks her height on tv. 5f2...bit short! Nothing wrong with that.
Alan R
said on 31/Jan/09
She does not appear to be a small woman she seems of avarage size I would estimate looks around 5'4 but the 5'3 listing here is probably accurate, never seen her in person so it is hard to peg a persons height for certain just by seeing them on tv or in a movie, but seeing her next to the other actors on the show can give a good idea of how tall she is.
Alex
said on 2/Jan/09
She doesn't look more than 5'3 for Kevin James.
Deb
said on 30/Sep/08
Leah was 1" shorter than Rachel Ray who said that she is "5f3 on a good day" so I'd say that she's 5'1.5".
Big King
said on 9/Sep/08
Jerry Stiller is noted at 5'6" and he looks about only an inch taller than Remini. One thing is clear, that Stiller is never 5'6", maybe 5'4" or 5'5". I think that Remini is over 5'3". She's almost 5'4".
Anna
said on 3/Sep/08
Leah was on Rachel Ray's show and she seemed an inch shorter I think she's max 5'2
Click Here
Jill
said on 1/Jul/08
Anonymous, was Leah in flats? If so she would be a bit under 5f2. If not then she is really short and she doesn't seem that way at all. I'm a bit over 5f2 and barefoot next to anyone 5f10 I'm at the top of their lip.
Anonymous
said on 17/May/08
Met her the other day. She is 5'3. Im 5'10 and she came up to my bottom lip. She is so nice and very pretty .
X
said on 4/Apr/07
She was said to be 5 ft. 3 in the late 80s/early 90s.
A couple/few years back, a one-on-one television interviewer (I can't remember his name or the name of the show) mentioned that she appeared smaller in person than she does on TV.
Anonymous
said on 10/Mar/07
She seems taller than 5'3". Saw her on the Ellen Degeneres Show. She wore maybe 3.5" heels - they weren't big shoes and she was the same height as Ellen. Ellen is 5'7". Wearing 3.5" heels gives her at most 3" height - she would have to be taller than 5'3" to reach 5'7", unless she was wearing platform big shoes and she wasn't.
Mr R
said on 27/Sep/05
Rob, saw Leah Rimini from the King of Queens the other night at a pizza place in the Valley. I couldn't gage her very well, she was wearing those wedgie shoes. But since I know Kevin James to be a solid 5-8, she must be in the 5-2 to 5-3 range