Lena Olin's Height
5ft 9 ¼ (175.9 cm)
Swedish Actress from Alias and The Ninth Gate.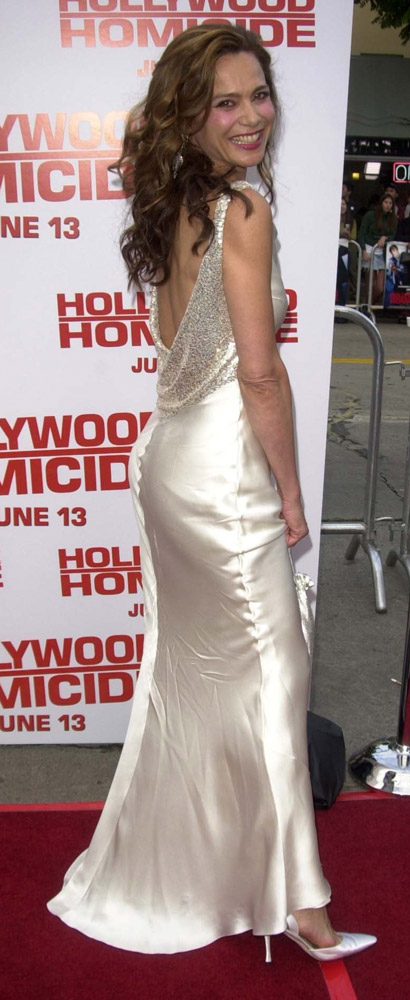 Photo by PR Photos
Add a Comment
23 comments
Average Guess (5 Votes)
5ft 9.25in (175.9cm)
Junior Hernandez 1990
said on 15/Nov/18
Thats funny how google play along celebrities height. Lena Olin now listed there at 180cm and a 194cm guy like Ryan McPartlin get listed 190cm while the best one was a 5'8-5'8 1/2 guy Kenny G get a 5'2 listing. What a biggest joke on Google search engine..
Junior Hernandez 1990
said on 5/Jul/18
Didn't know she was this tall untill i watch Romeo is Bleeding.
Sandy Cowell
said on 21/Jul/17
I can see her nipples, or at least one of them!
She should position the heaters better...
berta
said on 21/Jul/17
hard one i think she is somewhere beetween 175,5-177
Sandy Cowell
said on 22/Jun/17
Oh yes! I remember her as the tall woman who gets down to 'things' with Johnny Depp in 'The Ninth Gate'! The 5ft9.25 is totally believable, so that's what she gets.
I never knew she was Swedish!
Quintus
said on 18/Jun/17
Here's the mugshot Tybor was talking about:
Click Here
Fred
said on 18/Sep/16
Definitely not 5'10 next to Redford in Havana.
Judd
said on 14/Oct/14
5'9.25" is fair for her...very sexy lady, i like her...
Ev
said on 20/Oct/13
Seems more like 5'9" to 5'10" not 5'11" standing next to her husband who is 6'
Ev
said on 20/Oct/13
She seems more like 5'9" or 5'10", but not 5'11" next to her husband who is 6'
Play
said on 19/May/13
I think she is 5'9" not 5'11"
Chris
said on 25/Apr/11
Rob this woman is simply not 5'10". I've just been searching through Getty and there is not a single picture I can see where she could be verified at this height. Next to 6ft golfer Jesper Parnevik is pretty damning. We know the reliability of sportsman's heights. Also next to her 6ft husband, director Lasse Hallstrí¶m. This picture is ridiculous:
Click Here
Anon's comment below is right on the money. It is a myth. I think the myth started over this picture. As for Rufus's comment, well, she simply must have been in heels or lifts when you saw them together, in order to emphasise the power in her role in Alias.
[Editor Rob: maybe nearer 5ft 9 is a better guess.]
rufus
said on 30/Mar/11
She's much taller than Jennifer Garner. She has to be at least 5'11".
Anon
said on 17/Jan/11
See her standing next to Juliette Binoche in "The Unbearable Lightness of Being." Juliette is 5'6" and Lena is not more than a couple of inches taller, which would make her 5'8" at the age of 33. This whole 5'10"/5'11" thing is just a myth.
dmeyer
said on 24/Jun/08
she does seem above average in alias but as tall as 5 ft 10 and 5 ft 11 peak could she have lost a full in how old is she ,hot by the way
Lmeister
said on 16/Apr/08
I think she never was 5ft11. Compared to 5ft8 Gary Oldman in Romeo is Bleeding she was/is maximum 5ft9.
lara croft
said on 27/Dec/06
yes but in the my pic shes on heels too just like sienna look closely.
Gramps
said on 10/Dec/06
In your photo Lena looks to be at a significant shoe disadvantage.
[Editor Rob: true, but there is a point with jennifer garner maybe I give her too much. Actually there's a photo series where she's in orange slippers with sienna miller who is sitting 2.7 inches in her heels and lena does have a good 2 inches over her...]
Aliaslover
said on 30/May/06
She is 5'11" because with 4" heels she is as tall as Victor Garber
Magda
said on 23/Jan/06
http://www.tallwomen.org/pictures/lena_olin.jpg
EVIDENCE :D
Raz
said on 20/Jan/06
Wow, this one really surprised me!
I've admired her stunningly beautiful face for as long as I can remember, but very rarely seen her in a full-body shot.
She's always seemed very short to me, because of this. I would've guessed 5'2"-5'4". But seeing pics of her next to other celebs, she does seem to be that tall.
And that pic phillyflash posted, assuming the heights are accurate, would indeed indicate that she's 5'10" or just above. Her head seems to reach the 6' mark, but that's an illusion of perspective.
phillyflash
said on 6/Jan/06
Here's a pic of Lena standing sideways in front of a height chart for your perusal:
http://www.tallwomen.org/pictures/lena_olin.jpg
Christian
said on 2/Mar/05
I saw her and her husband Lasse Hallstr