Lenny Henry's Height
6ft 3 (190.5 cm)
English Comedian and Actor from Chef and True Identity. I emailed Lenny and he replied:
"I'm 6' 3"
.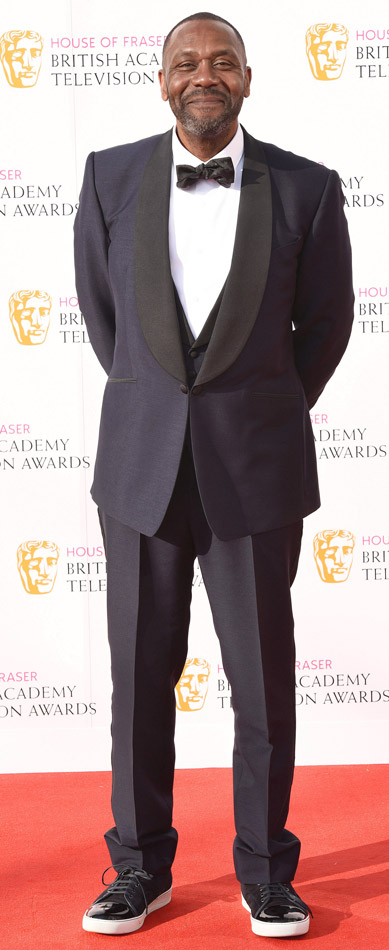 Photos by PR Photos
You May Be Interested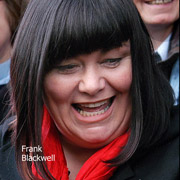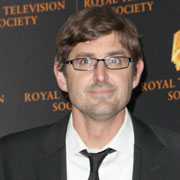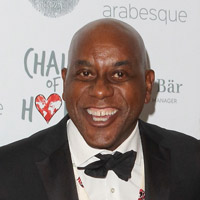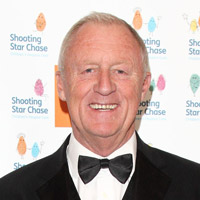 Add a Comment
47 comments
Average Guess (10 Votes)
6ft 2.75in (189.9cm)
Nik Ashton
said on 20/Apr/20
Honesty is his middle name!
MichaelN
said on 29/Sep/19
I've stood besides Lenny Henry at a bar. He is unquestionably 6 3. I'm 6 1 and he was as good a 6 3 as I've ever known.
Nik Ashton
said on 7/Sep/19
It's great that Lenny replied to Rob saying, "I'm 6' 3"! 🤪!
Miss Sandy Cowell
said on 23/May/19
I never knew Lenny was quite as tall as this!
6ft2.75. 😁
Joe Joe
said on 9/Feb/18
Rob I think he's dipped under this now he's older. Looked a few cm shorter than ideas on comic relef
Don't know what to claim(5'11
said on 27/Mar/17
Only a 2" difference next to 5'11.5" barefoot Jonathan Ross I'm afraid.
No way this guy is 6'3 barefoot.
bazza
said on 27/Mar/17
@ Rampage - i fully agree. Watching the Comic relief you could see a clear 2 inch or more difference between Henry and Ross and we all know Jonathan wears decent footwear. People trying to pass Ross of as under 6 feet is also laughable. I am 6' 2" and you can just tell Lenny is a solid 6' 3" guy.
lenny Henry is 6' 3" maybe a tiny fraction under but nothing less.
Rampage(-_-_-)Clover
said on 26/Mar/17
Lol 6ft1¾...he's at worst 6ft2½ today
Don't know what to claim(5'11")
said on 25/Mar/17
6'1.75" barefoot next to 5'11.5" barefoot Jonathan ross.
bazza
said on 25/Mar/17
looks every bit 6' 3 next 6'1 Jonathan Ross on Comic Relief last night.
I think you have him bang on.
Andy
said on 3/Mar/17
I saw him on telly once talking about his first appearance on telly, said somethingime "... and here was this six-foot-five black kid..." I guess either he shrank dramatically or he's occasionally full of shigooglee :)
Aza
said on 20/Dec/16
The brother is 6'3....you dig?
Rampage(-_-_-)Clover
said on 4/Apr/16
Looked a solid 6ft3 guy in the 80's, sometimes even 6ft3½
joe joe
said on 18/Mar/16
Rob did you catch sports relife? He looked a lot shorter Idris elba. He looked about the same hight as David haye. Check it out
Rampage(-_-_-)Clover
said on 13/Oct/14
He could dip under this now at 56
Rampage(-_-_-)Clover
said on 25/Dec/13
He was obviously joking about Hugh Laurie.
But, I'd love to see the comparison. I'm sure they're close
Tom
said on 21/Dec/13
Angela, I didn't say that 6'2'' was short; I said that Lenny told me he was 6'2''. I'm 6'1'' myself and he did look about an inch taller than me.
Angela
said on 13/Dec/13
@Tom....unless you're 6ft4 or taller 6ft2 is NOT short.
Tom
said on 7/Oct/13
I spoke to Lenny about three weeks ago after watching him in the play Fences. I said to him ''Your not as tall as I expected you to be'' he replied ''yeah, I know. I'm 6'2'' and he did look around that height.
Lorne
said on 22/Sep/13
Lol "Hugh's tiny, he sleeps in a matchbox". WTF?
[Editor Rob: it was hugh laurie he is talking about... ]
Voiceless Dental Fricative
said on 30/Aug/13
ROB, take note of the claim in that article and lower the rating. Or at least put it at 6'2.5 = the mediation of his two claims.
[Editor Rob: when I asked him in an email I had mentioned about him being various heights and looking taller than hugh, him saying 6ft 3 I think is accurate]
Mr.V
said on 31/Jul/13
He said " I'm 6'2" " in this article:
Click Here
James
said on 25/Dec/12
Rob I bet he'd measure taller than Ainsley harriot
[Editor Rob: I think ainsley's posture over the years has got a bit poorer]
Rampage(-_-_-)Clover
said on 8/Jan/12
Claims both 6"2 and 6"3. Probably
somewhere between those two.
189cm(6"2.5), Rob?
[Editor Rob: I think he's got a better shout at 6ft 3 than many so called 6ft 3 actors!]
Big Show
said on 28/Mar/11
On the tv-show Chef! he mentioned his height as 6ft2 and I believe his weight as 13 stones (182 lbs).
James
said on 29/Jan/11
Rob seriously is 6'2.5 a possiblity for Lenny Henry? He looked around the same height as larry lamb on the Magicians TV show on BBC one tonight?
Rob have you got bbc one on your tv or catch up on demand? because you might want to check out the show to see what i am talking about.
[Editor Rob: I asked him in 2005.

the long version of his answer was "I'm 6'3". Hugh is teeny-tiny. lives in a matchbox" or words to that effect.

I'd asked him his height and hugh laurie's aswell...]
James
said on 27/Jun/09
He looks 6'2.5
Ejel Khan
said on 25/Jun/09
Lenny's 50 now, and has lost height. He's a max 6'2" now.
Anonymous
said on 30/Apr/09
Really he can look 6ft4. I'd say 6ft3 is accurate though.
Jonny
said on 23/Apr/09
Saw him in the play Othello. He looks huge compared to the rest of the cast. Then I saw them all come to a restuarant after the performance. Turns out the cast were all on the short side, under 5'6''. And Lenny wasnt as huge as he looked on stage. Im 5'10 and he didn't really tower over me or others. I'd say no more than 6ft2. Max 6ft2.5
Hugh 190cm
said on 10/Apr/09
On Chef he looks in the 6ft3/6ft4 range.
-_-_-(Hugh)-_-_-/
said on 19/Feb/09
I'd say 6ft3.5-6ft4 peak.
Anonymous
said on 15/Feb/09
I'm 6'1 on a good day, spoke to him in brighton recall him being about an inch and a half taller than myself. 6'2.5 exactly.
MHouillon
said on 14/Feb/09
A colleague (D.) of mine swears he is 188cm (6'2). But I see him at 190cm (6'2.75). He's keeps claiming of being 188cm. I measured another colleague (M.) of being 188cm (a REAL 6'2). We he stood beside D., M. was at least 2cm or maybe an inch shorter. So D. really is taller than he claims.
Lenny is definitely 6'4 or more.
Hugh
said on 12/Oct/08
He can give the illusion of being 6ft4.
thekiddd
said on 17/Jun/08
Can't be over 6'3" if he said 6'3" Hugh.
Hugh
said on 28/Mar/08
Just under 6ft4 and about 18 stone at least.
Andy
said on 13/Nov/07
Lenny was visiting my college just yesterday, and I didn't realise that he would be at that height. Thought he would be up to 6 foot. It was nice for him to visit us, though.
Sam
said on 17/Jul/07
A strong 6'3. He's a big guy afterall. He may have touched 6'4 years ago. I think you guys throw on another half inch.
Alec
said on 6/Feb/07
I met him just last Sunday. And he was HUGE! 6'3 seems about right, but he could be pushing 6'4 potentially. He's definately much bigger than my dad, who is 6'2.
Anonymous
said on 30/Sep/06
Right on the money I reckon. He's gone very bulky of late and looks huge. No longer a gangling young man.
TheMan
said on 26/Sep/06
Yeah he's about 6,3 at the least 16 and half stone id say though.
Xhavier
said on 27/May/06
Yes I also think it was funny that he said 6 foot 2 on the chef dvd. I actually just watched the eposide a couple of days ago.
Elio
said on 19/May/06
With regards to that 'Chef' quote .... he definately aint just 15 stones either!
manicbrit
said on 16/May/06
Met him- 6ft 3" is right.
Tubbs
said on 8/Jan/06
In that movie True Identity, he stands for an Id parade, he did indeed look 6'3, but what got me about that scene was he was the shortest guy there!
AJ1983
said on 7/Jan/06
I'm just watching Chef! on DVD. Great show. He says in one scene: "I'm 34 years old, 6 foot 2, weigh 15 stone..."
The writer may have underestimated if he is indeed 6 foot 3, but you'd think Lenny would alter it accordingly. I don't think he's 6 foot 4 but 6 foot 2 does seem a tad under what he looks. I believe 6 foot 3. :)
[Editor Rob: I asked him the honest truth...he wouldn't lie would he ;) One of those guys who looks 6ft 3-4]