Lucie Arnaz's Height
5ft 8 ½ (174 cm)
American actress best known for tv show Here's Lucy. In a 1970's LA Times article it mentioned,
" "Little" Lucie (who stands a slim 5 feet 8-3/4)"
, which she mentioned in a 1971 Dick Cavett show. In an interview in 1977 she also said:
"It's tough being 5 feet 8 and one half inches when you're out with a guy who's 5 feet 6"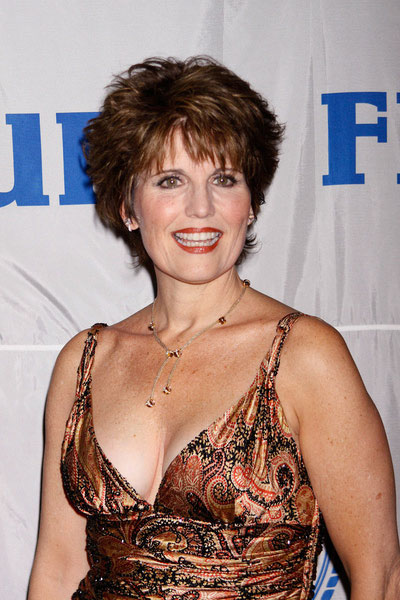 Photo by PR Photos
Add a Comment
13 comments
Average Guess (3 Votes)
5ft 8.83in (174.8cm)
richinkle
said on 6/Nov/19
Bob, can you please show the interview where she claims 5'-8 1/2". Otherwise, the 5'-8 3/4" interview, which we can see for ourselves, should take precedence. Otherwise, it's hearsay. Just my opinion.
Thank you. Richinkle

Editor Rob
It's in January 9th, 1977 edition of a newspaper called Salina Journal.

It's behind a paywall, so if you want to see the article, you could sign up for a free trial.
Nik Ashton
said on 18/Oct/19
It should be cool not tough! It is in my 📚!
richinkle
said on 15/Oct/19
Why does Celebheights list her at 5'-8 1/2", when she says quite clearly in this interview with Dick Cavett that she is 5'-8 3/4"?
Click Here

Editor Rob
she has claimed 5ft 8 and a half and also I've seen an 8 and 1/4 as well.
Eric W Tam
said on 2/Mar/19
Why does google list her at 5'10 when she seemed to be honest and claiming not even 5'9? When I'm famous, Google might as well list me in the pushing 5'11.5 range.
richinkle
said on 30/Mar/17
So Bob, do you think it's worth considering a change of height here, based on the below reference?
Editor Rob: the 8.75 is certainly believable too, I will give her that quote.
richinkle
said on 28/Mar/17
At 13:35 in this 1971 interview with Dick Cavett, a 19-year old Lucie Arnaz notes: "It's normal to be 5'-8 and 3/4 at 19, but it was tough being 5'-7" at 14". I would venture to guess she may have even reached 5'-9". This is about as verifiable a primary source as you can find!
Click Here
richinkle
said on 9/Jun/15
I agree with Shadow 2. This seems about right. In "Here's Lucy", Lucie Arnaz and Gale Gordon always looked very close in height. Lucille Ball, at 5'-7" is no mo than 1 1/2" shorter than her very tall daughter.
Shadow2
said on 26/Aug/12
This current height for Lucie is more realistic than other taller heights previously given. She never towered over her mother or Gale Gordon in the "Here's Lucy" shows.
richinkle
said on 17/Jan/12
Lucie Arnaz is Lucille Ball's daughter. She's a very tall and leggy - at least 5'-9", if not a bit taller.
jasperwazap
said on 31/Dec/11
Lucille Ball i never would have thought she was that tall 5'9'' and a bit. but Mary Tyler Moore used to get listed at 6'2'' which is outrageous since she never looked over 5'8'' on her show.
Sam
said on 30/Dec/08
Rob, you have an entry for Lucie Arnaz and Lucille Ball (5'9.5" & 5'6"). They are the same person, right?
[Editor Rob: daughter of Lucille.]
sam
said on 15/Nov/07
She did look about 2 inches taller than Katharine Hepburn, so this is probably accurate.
richinkle
said on 15/Aug/06
I think this height is very accurate. A good friend of mine sat right behind her at this year's Tony Awards. My 5'-11" friend said she looked "gigantic", and estimated her to be around 5'-10". He also said she looked terrific. I've seen recent pictures of her and agree.
On "Here's Lucy", she never looked more than 1 1/2 to 2" taller than her mother, which confirms Lucille Ball's height of 5'-7 1/2".