Luke Barnes Height
5ft 6 ½ (168.9 cm)
British actor and playwright, best known for playing Rast on TV series Game of Thrones. On his twitter he once commented on his stature, saying
"I'm 5ft8"
. In the Spotlight database he used to have his weight down as being 12 stones and 8lbs (176 pounds). This photo (by Giles) was taken at a Showmasters convention in 2015.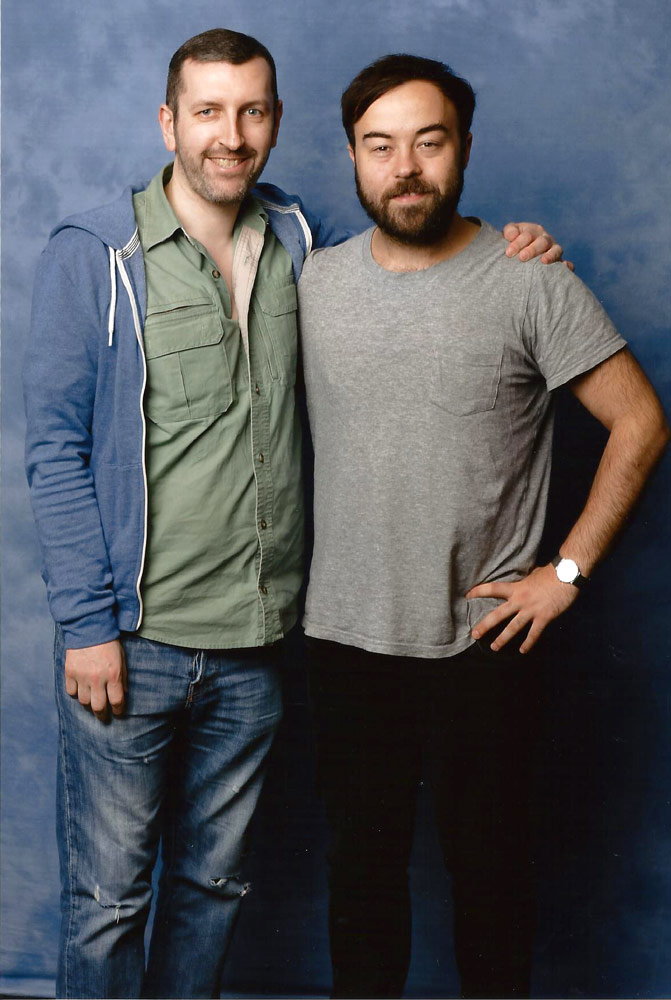 5ft 8 Rob and Luke
You May Be Interested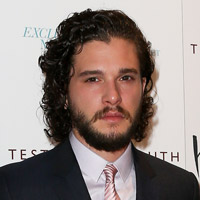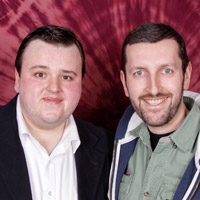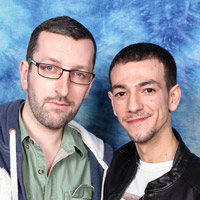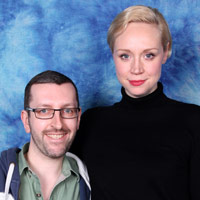 Add a Comment
17 comments
Average Guess (17 Votes)
5ft 6.04in (167.8cm)
Nik
said on 1/Mar/20
@ truthseeker2 - Very well said! 😀👌
Adam Caldow
said on 4/Dec/19
I spotted Luc Barnes at Alton Towers, next to the ride allowance scale and he was infact 5"8!! I couldn't believe it either... but maybe we should give him the benefit of the doubt in these uncertain times? Thanx
Paul Wood
said on 24/May/19
I think someone can only get away with claiming a certain height if they are mo more than half an inch below that height. If someone is an inch or more below a claimed height, everyone's going to know their claim is inaccurate. Only those hyper-fixated on height will question, or even notice, a half inch height exaggeration.
Jdubbz 196cm
said on 29/Mar/19
5'8 vs "5'8". He looks like a proper big G 5'8, don't you reckon?

Editor Rob
They probably could be height twins, in person I would struggle to pick them apart.
Nik
said on 12/Nov/18
@ truthseeker2 - 👍
Canson
said on 9/Oct/18
You couldn't have said it better Truthseeker! It is ridiculous
truthseeker2
said on 9/Oct/18
so many men claim to be 5'8 when they're nothing more than 5'6. this is why everyone thinks the average height is 5'10 and somehow 5'8 is short. in reality a true 5'8 is average western male height. it's a good height, not short at all. BIG ROB can pass as 5'10 if he wanted to since it's 'average' height. many people wouldn't question it. i'm 6 foot FLAT at night, barefoot and most people would say i'm 6'2 to 3. simply ridiculous this height inflation.
Anonymous
said on 8/Nov/17
I've just checked out is IMDB page he has a height listed as 5.6 and a half,to make him seem taller.
Anonymous
said on 8/Nov/17
Ur picture clearly proves he isn't 5.8 at all,i hate it when 5.6 men claim 5.8 He looks quite thin as well.
World Citizen
said on 31/May/17
Listing is spot on.
eh
said on 8/Oct/16
so is he like 1/8th inch under 5'6.5?
Editor Rob: he might be around that, roughly 169cm in person.
?
said on 10/Jul/16
what was the footware situation like here?
Editor Rob: both around 1 inch
hey rob
said on 2/Feb/16
are you always certain of celeb's shoes and how thick they are?
Editor Rob: there will be some that could cover a range, or the insole I'm not sure of so I would go with the lower end of the range.

There are various types of standard heels like half inch, 3/4 inch, 1 inch, 1.25 etc...they look different enough visually. Similarly, many types of sneakers have known thickness's.
TJE
said on 16/Nov/15
Yeah, he looks 168-169.
julian
said on 15/Nov/15
Rob, you look about 2 inches taller. I'd say he's 168cm.
Sam
said on 14/Nov/15
He clears 5'6 that's for sure, but I don't know if he'd measure a hair above 5'6.5 like G did. They'd be very close though, within a quarter of an inch, at least probably.
CD
said on 14/Nov/15
Looking at the photo first I thought 5ft 6 flat, but then the top of his head is about at your hairline so 5ft 6.5 seems ok. His range could be 168-9 cm.