Lydia Hearst's Height
5ft 6 (167.6 cm)
American model and actress known for appearing in Cabin Fever 3: Patient Zero. On her twitter page she mentioned her height, saying
"I'm only 5'7""
and commented upon her dimensions, saying
"I'm not that tall. Only 5'6"/5'7". I photograph taller due to my proportions - it's an optical illusion"
.

Photo by kathclick/BigStock.com
You May Be Interested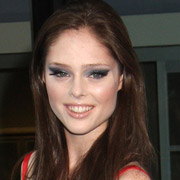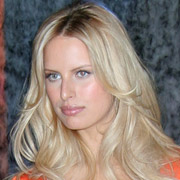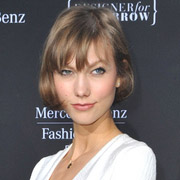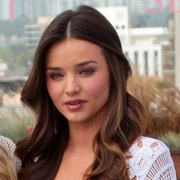 Add a Comment
19 comments
Average Guess (5 Votes)
5ft 6.7in (169.4cm)
Mistical
said on 31/Dec/17
She is very honest.She is 1.70m tall.
joe
said on 30/May/09
Lydia is represented by Elite. She's one of the Elite+ models along with top names like Ambrosio, Belucci, Barros, etc. At that stage they don't care how tall your are. Runway models vs. supermodels. Like the aforementioned women, Lydia's a supermodel. Height's irrelevant. So 5'6 sounds about right.
sasha
said on 24/May/09
here she is next to Mirand Kerr, Miranda towers over her, but then Miranda is wearing those huge chunky platform wedge shoes that are making her even taller. Miranda is only 5'7 and Lydia is only 5'6.
Click Here
just me
said on 28/Jan/09
it's not uncommon for short girls to be hired as models provided they have an unusual face (kate moss, letitia casta, etc). I don't see anything special about this one.
bella
said on 6/Dec/08
She's 5'5" / 5"5.5 tops. She always wears outrageous heels and is skinny skinny skinny. She is a model because of the Hearst name so height is irrelevant here.
colby
said on 18/Oct/08
5'6" is on the short side for a model but there's exceptions like Twiggy, Kate Moss, Devon Aoki. I am sure editorial made an exception for her if she were thin enough to pass as a model because her name is enough to garner her fame. Lydia probably has the Hearst fame and fortune on her side in her choice of career.
Brad
said on 13/Oct/08
At Elite they laugh at 5' 6" and hand back the resume.
wow
said on 13/Oct/08
lydia is taller than him and shes a model so she has 2 be like 5'9
Jacqui
said on 12/Oct/08
5'6 too short to model
Brad
said on 12/Oct/08
Fairfield County girl, rich & loaded. Hundreds look like her in Greenwich, Stamford, Darien, Wilton....
RFS
said on 11/Oct/08
Lydia Hearst is cool. Shes gotta be in about 3" heels. Love the deer in the headlights look, Glenn.
glenn
said on 11/Oct/08
and that too arj.
glenn
said on 11/Oct/08
rob-cool.no hurry then i guess.slowly put up what old ones you can at your leasure.thanks.
Arj
said on 11/Oct/08
Models tend to wear outrageously tall footwear though don't they?
anonymous
said on 10/Oct/08
wow, she is stunning...
Anyway, she is usually listed at 5`7.
Although, according to a chat site, she told the sunday times that she was only 5`5. I can't find a source on it, but it would be interesting if true.
glenn
said on 10/Oct/08
rob-how many pics do you have that never went up?
[Editor Rob: there is about 16-18 I think.]
glenn
said on 10/Oct/08
she is very sweet.all celeb women wear big heels at events which i explained countless times.not too mention im hunched somewhat.
Brad
said on 10/Oct/08
Total nonsense. 13 different height listings have her 5' 7" or higher.
The Horse of FUNK
said on 10/Oct/08
Erm... care to elaborate on her footwear? She clearly looks above 5'6" in this pic. Granted Glenn is leaning in, she still looks 5'6.5" at the very least.