Lyndon B. Johnson's Height
6ft 2 ½ (189.2 cm)
American politician, who served as the 36th President of the United States from 1963 to 1969. A 1947 news article mentioned
"Johnson is Six Feet, Three inches tall by his own computation,"
and a 1955 news article mentioned he was
"six feet three"
, his waist was 37 inches (down from 42) and his weight was down from 220 pounds earlier in the year to 185 pounds in August.

1941 Physical: Height 6ft 2 ½, Weight 195 lbs

1942 Physical: Height 6ft 2, Weight 189 lbs
You May Be Interested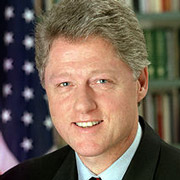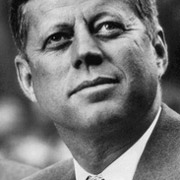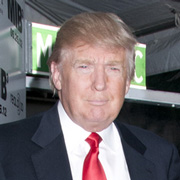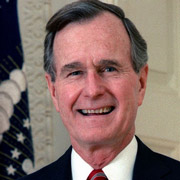 Add a Comment
36 comments
Average Guess (31 Votes)
6ft 3.23in (191.1cm)
President_heights
said on 5/Dec/20
Peak was 6' 3" but I think while in office he was 6' 2.5". I'm going in the middle with my guess and saying 6' 2.75".
vastlybetter566
said on 13/Oct/20
Incredibly tall president. His height must have been equivalent to a today's 6ft5-6ft6.
Willes190
said on 29/Apr/20
Textbook example of a 6'3 guy in his prime. Great president.
Rampage(-_-_-)Clover
said on 7/Mar/20
190cm range in office
Rampage(-_-_-)Clover
said on 8/Jan/20
Rob, I've read 6ft3½ for him, is it possible he got that peak earlier in the day?
I think possibly he was a weaker 6ft3 in later years but arguably a bit over it in his 30's. He looked like a guy who had back problems aswell

Editor Rob
I don't know if that is what he would have measured
anonamys
said on 15/Dec/19
he is about 6ft 2
Yang (5 footer 8, 172-173)
said on 11/Aug/19
He is about 6ft 2 half range when standing next to JFK... He is one of former US president whose taller than 6ft for sure. Rob, How tall would you guess Theodore and Teddy Roosevelt and James Buchanan would be??????
Rampage(-_-_-)Clover
said on 27/Dec/18
Could look barely 6ft2 next to JFK but I think this is probably accurate for his peak. Had a lot of health problems
MIKESOWELL
said on 16/Aug/18
Arun-kc LBJ was 6-3. Look at photos of George Foreman and LBJ. They are the same height. Foreman was a strong 6-3 and taller than the 6-2.5 Muhammad Ali.
Ethan 189
said on 15/Aug/18
According to Robert Caro LBJ's biographer he was 6,75 inches tall and considering Caro has spent neigh 50 years on him I have to believe him
arun kc
said on 2/Aug/18
LBJ was 6-2 not 6-3.i base this on two factors. One in photos with JFK he never looked more than 2in taller than legit 6ft JFK. Second if you compare him with legit 6-3 jeb bush he definitely is not as tall as the latter. Seems to be roughly 1in difference between them.
Dream(5'9.5
said on 23/Apr/18
Rob, who would you give the edge to, Lyndon B. Johnson or Matthew Lillard?

Editor Rob
Lillard for me.
haxxx
said on 11/Apr/18
JFK 6'0 in office, LBJ 6'2. Never appeared more than 2 inches taller than JFK, although it's worth mentioning JFK wore lifts sometimes.
5'12
said on 9/Feb/18
I'm genuinely surprised that the average guess in over 6'3". Go look at any picture of him with John Kennedy, he only looked about 2 inches taller than Kennedy.
Bradly
said on 2/Feb/18
In reality yes. LBJ didn't even go to Dr. King's funeral cause he hated the guy and he plowed Vietnam with thousands each month. Big bloated tax and spend government. RFK was a massive fat government. I saw my father scream at him in '66 at his sister in law's house about this and that. Goldwater was end it now hard, the stuff Nixon did in '72 (too late) with 75 miles across B-52 lines dumping on Hanoi from Guam and Bangkok.
MJKoP
said on 2/Feb/18
Sandy Cowell said on 1/Feb/18
All the American presidents 🗽seem to be very tall men and Lyndon is an excellent example.
Kinda ironic you say that as people talk a lot about the heights of the Presidential candidates when it comes to how electable they are, when obviously LBJ was never elected!
The average height for all US Presidents is 5'11", so above average, but still not 'very tall'(and I believe that figure was calculated with Trump at 6'3" and some other inflated heights).
And we have had a number short or average height Presidents, with Carter being the most recent:
Click Here
Big T
said on 2/Feb/18
Those measurements don't make sense. A 6'3" guy with a 42" waist is gonna weigh a lot more than 220. I'm a fat guy, no real muscle to speak of, and at 5'10" with a 39" waist I weigh 225.
Sandy Cowell
said on 1/Feb/18
All the American presidents 🗽seem to be very tall men and Lyndon is an excellent example. This takes me back to an article I once read years and years ago about tallness commanding respect and the act of literally 'looking up' to someone physically makes one feel respect for him or her! All these later I can assure you that there was a lot of truth in that one newspaper article, trust me on that!📰📰There's one hell of a lot more in life on which we base our assumptions but the height 'thing' is down to our primitive make-up, when we had to be 'safe' from external dangers and a big fellow would normally prove better at fighting off a wild animal! 🐂
The Shredder
said on 1/Feb/18
"Goldwater would have been a better president. "
In your mind , yes. In reality , no.
SD(171CM)
said on 1/Feb/18
Lyndon B,Johnson 6'3
EdD_171.4cm
said on 31/Jan/18
I think LBJ was legitimately 6'4" at his peak. Even when he was president he seemed to be about 6'3.5" based on the newsreels and clips that I've seen.
sad
said on 31/Jan/18
Very tall man
Bradly
said on 31/Jan/18
6-4 easy. Goldwater would have been a better president. Both secured lots of money from favored contracts/real estate deals for years.
Rampage(-_-_-)Clover
said on 31/Jan/18
I think it's safe to say he had lost a bit when in office and when serving under Kennedy. There definitely wasn't 3in between them, maybe 2in at a push. 6ft3-3½ zone in his prime is arguable though. I've seen photos of him as a young man and he does strike me as being very tall range. Back then a real 6ft3 was the equivalent of 6ft5
MrTBlack
said on 31/Jan/18
Never knew he was this tall but yeah definitely 6'2.5" at the worst.
Tunman
said on 31/Jan/18
The problem,Tom is that peoples especially in the case of global powers like to see their country triumphant,trust me if he won Vietnam but poorly managed the economic situation he would still be among the top presidents to this day.
And you could say the same for Stalin,ironically his military skills were so poor that he brought several disasters before leaving talented generals to save the situation,yet you will hardly find anyone in Russia not describing him as the one who saved the country from Nazis (when in fact it's not him who did it).
Anyways back to Johnson I think we could have edged slightly De Gaulle though the latter was more likely 6'2 range by 1960's.6'3 is fine possibly even a little less in the end.Died quite young for a US president,all those who came after him lived much longer.
Jake94 (5'9
said on 31/Jan/18
Dude was a legit 6'4" at one point. He towered over everyone.
Frederick
said on 31/Jan/18
Rob, Is 189-190 cm impossible for him?

Editor Rob
He could have been a guy who lost some height by the time he was in office. He was a big smoker, had heart attack early 40's.
Paul NS (6ft0.5)
said on 31/Jan/18
Does seem like a guy who lost a chunk of height by his 50s. I think 6ft 3 is reasonable for his younger days though.
SharpshooterTom
said on 30/Jan/18
Lyndon Johnson (1963-1969) accomplishments:
- Medicare (the best US healthcare programme to date)
- Medicaid (avenue for the very poorest Americans to be able to pay for healthcare)
- Civil Rights act
- Voting Rights act
- Apollo Moon Landing Missions (Ok this one was shared with JFK)
- Highest GDP growth rate for any postwar president
- Immigration act 1965 (The immigration bill that was responsible for the US being as diverse as it is today!)
Very underrated president, arguably did more for the poorest Americans than any other president since FDR. He failed spectacularly in Vietnam leaving nearly 60k US troops and between 3-4 million civlians dead which undoubtedly should never be forgotten, but his legislative accomplishments shouldn't be either and were outstanding.
Many argue he used his height and physical presence to bully and intimidate his opponents and colleagues (google the "Johnson treatment") in order to help get vital legislation past. Clearly it worked.
The Shredder
said on 30/Jan/18
One of the underrated Presidents. 6'3 seems right.
5'12
said on 30/Jan/18
No way he was 3 inches taller than JFK.
Greg
said on 30/Jan/18
Always thought he was 6'4
Rampage(-_-_-)Clover
said on 30/Jan/18
In his prime he could have been this if not a bit over but in office he looked 6ft2 range
Animus
said on 30/Jan/18
A 37-inch waist for a 6ft3 man at 185lbs? That seems strange.
Tall Sam
said on 30/Jan/18
I thought there was 6'3.5" claim floating out there for him, which would make him very close to Lincoln's height (wild that we had our tallest president ever was over 150 years ago). I think 6'3" is believable for him, there looks to be no more than 3 inches between him and JFK.
Click Here
At least LBJ is a true 6'3" unlike some Trumpster fires we knows.

Editor Rob
LBJ is certainly a more believable 6ft 3 (in office I'm not sure if he had lost some height, he probably had a bit). The quote I found suggested according to LBJ himself he was 6ft 3, this is earlier in his career too.