Mac MacDonald's Height
6ft 0 (182.9 cm)
American actor best known for his role of Captain Frank Hollister on BBC comedy series Red Dwarf. In the 90's he listed himself as
Height 6 feet
.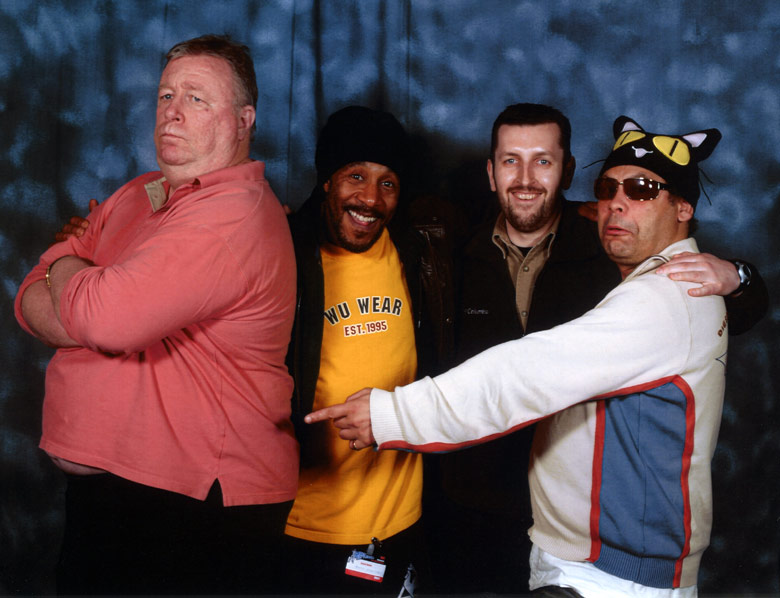 5ft 8⅛ Big Rob and Mac
You May Be Interested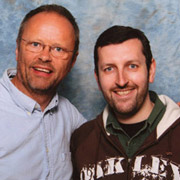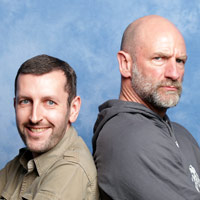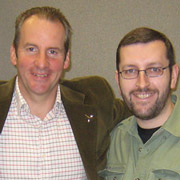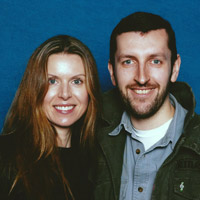 Add a Comment
19 comments
Average Guess (11 Votes)
6ft 0.25in (183.5cm)
Editor Rob
said on 11/Aug/19

I found a shot I took that day, you can see the difference between Craig Charles and Big Mac in reality is less than in the photoshoot:
Click Here
The guy shaking Charles hand is about 5ft 9 to 9.25 range.
Csimpson6ft
said on 30/Jul/19
If hes shrunk could he be 5'11.75 or 5'11.5 now?

Editor Rob
He could be down nearer 5ft 11-11.25 by now, but I've not seen him for over a decade...but that range from 60 to 70 is one which many men might lose an inch.
Csimpson6ft
said on 29/Jul/19
Hmm he looks shorter in that photo Rob im confused, he looks 5'10 there if Chris Barrie is 5'11. How old is Mac? Maybe aging has made him shrink?

Editor Rob

That photo of mac near chris is from 2004, I met Mac 2005-6.

of course Mac will have shrunk by now, but Barrie in person the few times I seen him was near what he claimed, 5ft 11. Mac I think was taller than Chris, but not over 6ft.

in photoshoot terms, mac is miles nearer the camera. 1 inch sometimes won't have much impact, but when you are half a foot nearer the camera, which is about 5ft 1-2 high, you could easily make somebody look a couple of inches taller.
Csimpson6ft
said on 25/Jul/19
Rob is he really just 6'0 flat? He looks taller to me, i understand you're further away from the camera but even if you was right next to him he would still look over 6'0, i could buy 6'0.5 or 6'1 for this guy, also you didn't mention footwear so i assume the footwear was equal.

Editor Rob
Sandy Cowell
said on 3/Mar/18
I bet he uses the name 'Mac' as a nickname, not unlike Jack Nicholson's character Randall Patrick McMurphy in the classically brilliant 'One Flew Over the Cuckoo's Nest', who was affectionally known by his fellow patients as simply 'Mac'!
One film I can never tire of, and one whose cast consists of vastly differently-heighted people, be they male or female.
'Mac' MacDonald can have 6fot precisely!
G-MANN
said on 29/Sep/17
What is Craig pointing at? He looks somewhat portly himself. :-p
Editor Rob: I think Mac took the huff that I had my arms round Danny and Craig, that was all, just a jokey pose.
World Citizen
said on 26/May/17
How tall is the guy in the yellow T-shirt?
Editor Rob: it's danny jules, a weak 5ft 8 guy in person.
Rampage(-_-_-)Clover
said on 5/Dec/16
Rob, he looks well over 6ft!
Editor Rob: I'm significantly further away, he's half a foot closer to the camera.
Rampage(-_-_-)Clover
said on 24/Mar/16
He looks a bit like John Goodman
Rampage(-_-_-)Clover
said on 5/Nov/15
He's giving a 6ft1-2 illusion in this photo!
Tommo
said on 28/Dec/13
Is he a lot closer to the camera in this Rob? Hard to imagine he could ever look 5'10.5, looks like an absolute mountain of a man in this picture!
[Editor Rob: yeah he's several inches nearer the camera there.]
thorterr
said on 5/Oct/12
craig charles lol er no that guys got a beard hmm wonder who it is
Rampage(-_-_-)Clover
said on 27/Aug/12
He's approx. 185cm(6"0.75) in the pic.
Rob, whose the bloke between you and Mac?
[Editor Rob: mac, danny john and craig charles]
mofo
said on 21/Nov/11
Rob he was in the director cut of ALiens too. The Hadleys Hope bit he was the guy in charge.
Looks a solid 6ft.
[Editor Rob: yeah he pops up in small roles in films, I remember in a memphis belle scene he popped up for one scene I think. ]
5'8.56786
said on 25/Jul/11
Wow, Mac could look above 6' in here, maybe Rob is losing a bit of height too.
Franco
said on 30/Aug/07
anyone wants a Hamburger? LOL mac macdonalds......kinda like BIG MAC MACDONALDS.
well yes, does look BIG and looks also 183cm.
del Mar
said on 22/Apr/06
Which Rob is behind the white schedule? Is it you Rob? THE Rob!? ;)
Mikex
said on 21/Apr/06
He looks a lot more than 3 inches tallet to me. If Rob is 5'8'' this guy is a 6 footer. Chris Barrie appears quite tall as well around 6 ft or so I guess.
[Editor Rob: he can look 179-180cm a lot of the time. But in this pic he is standing with good posture and Mac is actually a little closer to the camera and the photographer is quite close to us here, just over 3 feet away and surprisingly I remember he was shooting mostly from just below my eye level. Hence, Mac appears a little taller, but is near enough 6ft anyway...
]
J.
said on 19/Apr/06
The funny thing with the pic above is that the Mac guy's girth makes him look even taller but you look closer, he's only has 3 inches on Rob. So, build plays a big role in perception of height.
[Editor Rob: yeah, as I say he had the look of near 5ft 11, but I thought standing tall he was near 6ft, I know on red dwarf he had some scenes with rimmer - chris barrie (lara croft butler) who has great posture and he looked similar, maybe little over...he is a bulky guy, I didn't want to show the full shot ;-) He is in fact one of the funniest guy's I've talked to!]