Mackenzie Davis Height
5ft 10 ½ (179.1 cm)
Canadian actress best known for roles in films Breathe In, The Martian, That Awkward Moment and What if. On TV she can be seen in Halt and Catch Fire. She once claimed in a podcast,
"Five Eleven...It's weird people talk about it all the time. As an actor, it was like I was tall, but it wasn't the focal point of every conversation when I was growing up, and I can't meet a person without them being like 'You're tall'"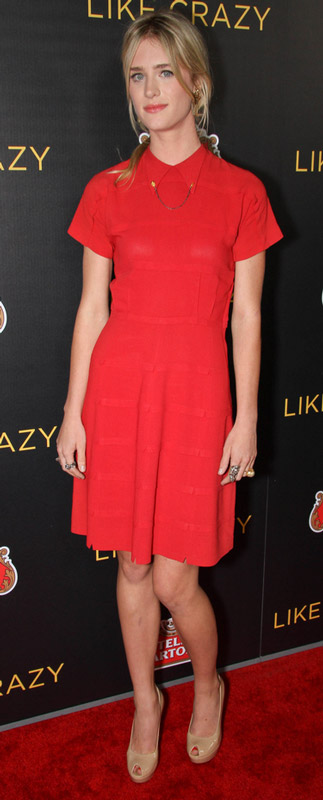 Photos by PR Photos
You May Be Interested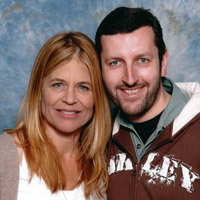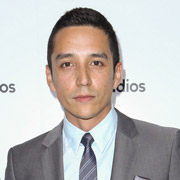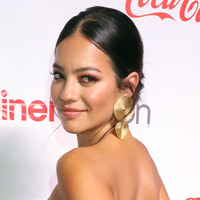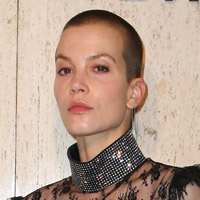 Add a Comment
32 comments
Average Guess (45 Votes)
5ft 10.56in (179.2cm)
Chris Junior Hernandez 1990
said on 25/Aug/20
Have see her enough to tell anything 179.5-180 cm as her lowest height is possible. I would have buy her 5'11 claim. Taller than Nicole Kidman.
Dmeyer
said on 1/Jun/20
i knew 178 was too small 179 much better , on screen she looks 6-1 impression on dark fate
Jam Cherry
said on 7/May/20
She looks like a robot ... 179.5 cm +/- 05 at 5'10.75" might be most accurate guess perhaps
Vexacus
said on 26/Mar/20
Tall lady . She looked 5'11 on Terminator Dark Fate.
Chris Junior Hernandez 1990
said on 25/Dec/19
I will not be surprise if Mackenzie get another 1/4 upgrade very soon. She's too tall for 5'10, look quite close to 5'11. Probably same height as Jason Bateman in person.
Chaits chaser
said on 13/Nov/19
saw the new Terminator movie. should be 179 or 180 cms.
Critty
said on 5/Nov/19
She says herself that she's 5'11 when asked in the podcast "Talk Easy," 21:46 mins in. Solves it! Im about the same height so it made me feel really good to hear, plus she rocks heels all the time which is very inspiring. Not always easy for tall women to own it like that. Love her.
Listen here:
Click Here
Animus
said on 30/Oct/19
She looked tall in the new Terminator movie. In several scenes she appeared to be quite close in height to Schwarzenegger. Overall she still seemed a bit shorter than him, so 5'10 seems fair.
Chris Junior Hernandez 1990
said on 10/Oct/19
Because Arnie is 5'10 3/4 and Gabriell Luna 5'11 flat. Mackenzie is 5'10 1/4 not below it.
Barry Fl
said on 19/Jul/19
Yes... gotta say... as a 5'10 (genuine!!) man... she doesn't strike me as 5'10. She strikes me as someone who'd be a good deal above me even in flat shoes. And my first wife was 6 foot, so I'm not out of my depth my tall women!
Andy Cole
said on 7/Apr/19
@houss
So true after looking at the terminator cinemacon pictures. There is NO WAY she is 5ft 10 if Luna and Arnold are both 5ft 11. The pictures where they received the awards, Davis was wearing flats with zero heels and she is the same height as Gabriel Luna who is wearing boot with heels. I kinda pity her because she usually tries to stand behind her castmates most of the time when taking pictures.
houss
said on 5/Apr/19
she looked taller than both arnold and gabriel luna
Arch Stanton
said on 4/Mar/19
Click Here
Looks very tall in heels!

Editor Rob
I think in the white heels, they looked quite thick, but I still would go around 5ft 10 barefoot.
Arch Stanton
said on 4/Mar/19
Click Here
Lee Pace is probably about 6'5 there in shoes? How tall is she really? She might be Nicole Kidman range.
Arch Stanton
said on 4/Mar/19
I don't know if my post on the weekend came through but I had to clear my cache on this computer to get through. You might want to look at her more, if she was listed at 5'10 I think it's a downgrade, I think she looks taller, the current guestimate might be very close.
Arch Stanton
said on 2/Mar/19
@Rob, she's more than 0.25 taller than Theron, little chance of 5'10 flat IMO. the average guess here might be nearer the truth.
Mimi
said on 2/Jan/19
Guesses are too high. I would put her not more than a 1/4 inch over 5ft10
Junior Hernandez 1990
said on 31/Dec/18
Could be a full 178cm in Halt and Catch Fire.
Nik
said on 8/Aug/18
The average vote is very high for this girl!
Lin
said on 7/Aug/18
She looks a bit taller than Charlize Theron, but not too much, less than 1 inch
MAD SAM
said on 5/Aug/18
Rob this listing is too short for her, she's 5'11.25" at 181 cm
Cliff
said on 30/Jul/18
She's 5'11"
Perri
said on 12/May/18
As a causal fan of her i've heard her mentioned that she's 5'11 in a podcast. I think she's not lying because i've seen pictures of her family around. Her dad seems to be roughly 6'4, 6'5 and is at least a head taller than her.
She also seems to be taller than Charlize Theron in tully.
matt666
said on 5/May/18
she looks 5'11.5-6 ft
Bobby
said on 9/Jan/18
This is bending down a lot everytime she walks OR she is walking with one foot bent - like in the first post picture above.
I think she is masking her height, stating that it's 5'10 but I personally think she is leaning more towards 5'11 or maybe even a bit more.
It's easier for her to get roles if she falls under 5'11 - where most hollywood women would be.
Anonymous
said on 11/Oct/17
In Blade Runner, she didn't seem THAT much shorter than Ryan Gosling in one of their scenes. Although it might have been the camera angle adjusted to make him look taller.
Charles
said on 30/Sep/17
Looks around 4 inches shorter than 6'3.5 Lee Pace, in heels of course. Quite evidently she is nowhere near 6' tall, let alone 6'1, as was suggested below. How much of a height advantage do her platform heels give over Lee Pace's rather flat shoes?
She seems about 1-1.5 inches taller than 5'8.5 Scoot McNairy, still wearing platform heels and standing on one leg (which, at least in my case, increases my height by half an inch or thereabouts).
All in all, the full 5'10 seems quite unlikely to me.
Click Here
Teddy
said on 21/Sep/17
@Richie
In all the photos I've seen of her, she's deliberately dropping her posture to mask her height.
Despite that, I think 5'10" is spot on.
Warren
said on 25/Jun/17
Canadian actress.
Will C
said on 10/Jun/16
I'm not really into tall girls but I've seen her in two movies Awkward Moments and The Martian she could change my mind about tall girls which she is not really that tall but in conclusion she STUNINGLEE BEUTIFUL
Richie
said on 25/Jan/16
she claims to be 5 10 but i think she is more like 6 1 or 6 . she is probably laying about her height because been too tall can be a problem in acting
The Martian
said on 29/Dec/15
She's also in the Martian.