Malcolm McDowell's Height
5ft 7 ¾ (172.1 cm)
Peak height was 5ft 8 ½ (174 cm)
English actor known for roles in films A Clockwork Orange, If...., Halloween, Star Trek: Generations, Time after Time, O Lucky Man!, Cat People, Gangster No. 1, I'll Sleep When I'm Dead, Tank Girl and Halloween (2007). He revealed his height way back in a 1969 interview (with Seventeen Magazine), where he said
"He [producer of pig iron johnny] didn't want me at first, told me about the big-name actor he could get, how he was taller than I was - I'm five eight and a half - but I said, 'That's nothing, I can stand on a box'"
. In 2007 he looked about 5ft 8 when I saw him at a Collectormania event.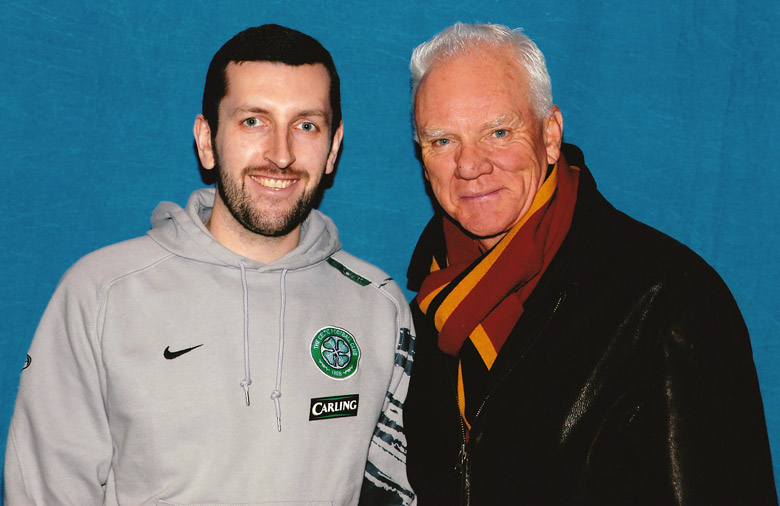 5ft 8 Rob and Malcolm @ Collectormania Manchester 2007
You May Be Interested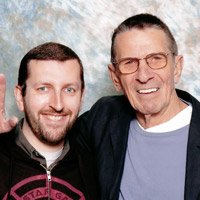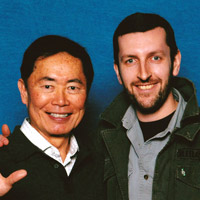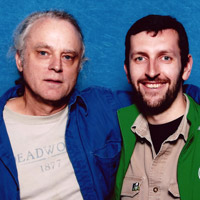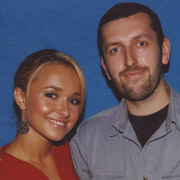 Add a Comment
200 comments
Average Guess (32 Votes)
Peak: 5ft 8.99in (175.2cm)
Current: 5ft 8.38in (173.7cm)
slim 6'1
said on 9/Jan/21
Thanks Vincent Caleb, he's shrunk to 171.5 today
Vincent Caleb
said on 9/Nov/20
@Slim 6'1": clockwork orange is one of my favorites as well, although it is controversial for a reason. The second half of the movie especially is perfect. I agree with your height estimates for Malcolm.
J2Frenzy
said on 26/Oct/20
@okbyeman just looked back at the comments. It's chaos
Slim 6'1"
said on 25/Oct/20
173.8 when young
171.5 today
Miss Sandy Cowell
said on 25/Oct/20
@ okbymeman - You're too right there, man - Malcolm is a very entertaining actor and I've yet to see him in anything crappy! He was actually 27 when he played 'Little Alex' in 'A Clockwork Orange', so no surprise there then, and he played a schoolboy in 'If' in 1968 when he was 24/25.
Peak - 5ft9.25
Today - 5ft8.25
okbymeman
said on 24/Oct/20
It's hilarious to read the early comments in this thread for a peek at when the Big G house of cards began to topple. Glen's comments shift from "Malcom is definitely 5'9, maybe even 5'10, I don't care that he said he is 5'8.5" to "maybe I'm 5'7.5 at worst, Rob you should claim morning height, it isn't fair!" to "I would be surprised if I measured less than 5'7 after a long day with no sleep". Essentially admitting he isn't 5'8 yet still trying to convince others that he is 5'8.
As for Malcolm, he's a very entertaining actor and I don't think he was much over 5'8 in his prime. You can see in his younger days that he wasn't so tall if paying attention. 5'8.5 was likely a measurement he got and didn't attempt to deny, which is more than we can say for Big G!
Slim 6'1"
said on 9/Oct/20
Canson, watch a clockwork orange. It's is naughty but it's still just a movie 😈
Slim 6'1"
said on 6/Aug/20
@Willes, watch a clockwork orange
berta
said on 3/Jul/20
strange that the average guess is over 5´9 when the guy himself claim only 174. i believe his claim.
Miss Sandy Cowell
said on 20/Jun/20
I saw the controversial film months ago as well as 'A Clockwork Orange' again and I can't go higher than 5ft9 for Malcolm's peak and 5ft8 for today's height. 😁
Jeffrey Pedal?
said on 19/Jun/20
Hi Rob, how do you think of his weight in A Clockwork Orange, i think he is 135 lbs?

Editor Rob
I wouldn't have gone as low as 135.
Miss Sandy Cowell
said on 24/Jan/20
My brother just marched in and asked me, "Do you remember watching a film back in 1969 when I came in from my day out?"
Then he described in detail some of the scenes.
I said, "The film is 'If' and it starred Malcolm McDowell."
I've ordered a copy!
I'll leave the boxes blank until I've seen the film....
Miss Sandy Cowell
said on 16/Dec/19
In 'A Clockwork Orange', Malcolm's character, Little Alex, who behaved like a complete hooligan, was a devoted fan of Ludwig Van Beethoven. That's about the only thing about him that was remotely cultured!
Beethoven was born 249 years ago today.
Malcolm gets 5ft8.5 for his peak height and 5ft7.75 for today's height. Next to Beethoven's 162cm, he'd be tall!
179cm guy
said on 10/Jul/19
Rob, could Malcolm have dropped another centimeter by now? You met him over ten years ago, and now he's well into his seventies, don't you think that he might be more of a strong 5'7 than a weak 5'8 at this point?

Editor Rob
He could be 5ft 7.5-7.75 range nowadays.
Original
said on 17/Dec/17
174.5 peak, 172.5 with Rob.
Slim 186
said on 14/Dec/17
I remember coming back home from school to watch his ****ed up movie "a clockwork orange".
Danimal
said on 13/Nov/17
Rob, you saw him 10 years ago. He's 74 now and I'm sure he's lost over 1.5" since his youth. He's probably max 5'7" flat today, 10 years after the pic you took with him.
Editor Rob: I think Malcolm nowadays is still over 5ft 7 from what I've seen, I'd be surprised if he lost that much.
Rising - 174 cm
said on 8/Aug/17
I'm surprised the average of a dozen guesses is 1 cm over what Malcolm claimed himself. The rare guys who actually look about what they claim are good references. He wasn't that old in this photo - only 64 - so we can pretty safely say he was 5'8" minimum and 5'8.5" max in his prime. Nowadays maybe around 172 cm. Also kind of strange is how the current average guess would make Malcolm slightly taller than Rob while that didn't seem to be the case a decade ago.
Slim 182 cm
said on 28/Jul/17
He has played an ultimate a$$hole on screen, but is he THAT one? I wonder.
Over all, he's probably 174 in clockwork orange, and 171.5 now.
Arch Stanton
said on 20/Jun/17
5'8.5 peak seems honest, he could look a weak 5'9 in the early 70s. Odd thing though is that he wasn't much shorter than Ralph Richardson in O lucky Man.
Something very sordid and rebellious about him in the 60s and 70s, he looked about as sexually deviant and wild as you can get haha. I'm pretty sure this guy has slept with hundreds of women over the years.
bear hugger
said on 7/Jun/17
I meet him he in 2012 he was the same height as me im 5ft 9 or I think he might of bean a little taller
Sandy Cowell
said on 24/Feb/17
That's a nice little picture Rob of you with Malcolm!
He looks like a typical retired gentleman! No one would think the films he's in are so very controversial! But I really rate him as an actor and I do seem to be attracted to controversial films; they HAVE to be seen!
He also does comedy - he was in a funny little yarn called 'Family Jewels' with Patrick Wilson playing a father and yet on the other end of the spectrum, he was as disturbing as hell playing a warped serial killer in 'Evilenko', based on a real person - creepy!
So I have had plenty of opportunities to check out Mr McDowell's stature! I have copies, of course, of the essential classics like 'A Clockwork Orange' and 'Cat People', when he was a young man and he looked fairly average in 'A Clockwork Orange', even if he was nicknamed 'little Alex'!
He is still busy making films now, I'm happy to say! They showed a very unfestive Christmas film last Christmastime on the 'Horror Channel', the title of which I forget, but it's not for the fainthearted among us! In that film, I would put Malcolm at around 5ft7.75 - 5ft8, and as a younger man, I think he might have scraped in at 5ft8.75.
Arch Stanton
said on 30/Jul/15
Yes he was the quintessential teen rebel type Sam, but films like Clockwork and If are iconic ones in that field which made him that way I guess. He looked a nasty piece of work when younger, and really quite ugly. He looks quite a good looking man now and aged well.
Sam
said on 30/Jul/15
For some reason, I always think of him as the John Lydon/Rotten of actors, always edgy, brutally honest and withering, a punk at heart, no matter how old he gets. McDowell seems like he might be a bit friendlier in person though than Lydon!
Sam
said on 26/May/15
Rob, would you add O Lucky Man!, Cat People, Gangster No. 1, I'll Sleep When I'm Dead and Halloween (2007) to his credits? Would add The Artist but a very small part, and luckily for him not suggesting Caligula.
Danimal
said on 14/Oct/14
J.Lee says on 28/Apr/14
Rob you look taller than him
You do realize that Malcolm is not standing straight at all, right? Was easily his claimed 5'8.5" as a younger man.
RisingForce
said on 30/Jul/14
Thanks, Rob. Still not bad at all for 71, even if he was just below 5'8". It shows how much height loss can vary from person to person.
RisingForce
said on 30/Jul/14
Hey Rob, maybe a peak height pretty soon for Malcolm? He hasn't lost that much for his age, but he's 70 and you've said yourself he's lost at least a half inch, plus, he's still very active. Seems he's still doing a lot of movies, guest appearances on TV, even commercials.
[Editor Rob: yeah today he's not above 5ft 8]
Arch Stanton
said on 4/Jul/14
Rob can you add If... after A Clockwork, that was one of his most prominent roles. Brilliant film, IMO right up there with the best British films of all time.
J.Lee
said on 28/Apr/14
Rob you look taller than him
The Horse of FUNK
said on 8/Mar/14
5'8.5" peak, 5'7.75" today?
[Editor Rob: he has lost a bit]
avi
said on 11/Jan/14
@Rob
5'8 possible? He seems your height.
[Editor Rob: 6 years ago he was around 5ft 8ish and last time I saw him he's still pretty close to 5ft 8...think it was 6-7 months ago.]
LostLeopard
said on 16/Oct/13
I was just watching a Mentalist episode and he looked at least an inch shorter, maybe an inch and a half shorter than Simon Baker who claims to be 5'10"
Sam
said on 4/Oct/13
In an episode of Monk, he appeared oddly about an inch taller than listed. He was pretty close in height on-screen to Tony Shaloub, who can look 5'10" next to some other actors. McDowell may have had more generous footwear in character as a megalomaniac fashion designer.
(S)aint
said on 25/Sep/13
Looks about the same as you Rob. His eye level is lower, but the top of his head is about the same.
Arch Stanton
said on 29/Aug/13
Yeah he's like a cross between Anthony Hopkins and Sting. His accent does my head in though.
Arch Stanton
said on 29/Aug/13
Looks near 5'9 in Clockwork Orange.
Lorne
said on 29/Aug/13
This guy is clearly taller than Jeremy Piven, no less than 2 cm, can look a big inch taller at times. It seems they didn't let Piven wear his trademark heels during his scenes with McDowell in Entourage, but it seems pretty clear Piven isn't even close to 173cm barefoot, I say a weak 171cm.
Arch Stanton
said on 13/Jun/13
Always reminds me of Anthony Hopkins.
Sam
said on 8/Nov/12
I think he's a rare celebrity whose honest about his height. He can look taller on screen and I'm sure other actors his size would have tried to claim 5'10" range.
Hullywood
said on 10/Oct/12
Dont know that guy, but would he stand straight, he would be 2cm´s taller.
Rampage(-_-_-)Clover
said on 11/Sep/12
If he looked 5ft8 then why is he listed at 5ft8.5, Rob?
[Editor Rob: he's about 5ft 8 now, maybe I'll wait till he drops another half inch]
Dan
said on 11/Aug/12
I am surprised, he seemed tall in Halloween which is impressive as the guy who played Michael Myers is very tall 6'7? i guess it is because i picture Michael Myers as over 7foot
linke
said on 1/Nov/11
Yeah,he started looking much older in 80's-90's.I remember he looked quite good in cat people.0.5 inch loss at 64 is very good indeed.
LAN Jiao
said on 31/Oct/11
Might be 173cm now. In yr2000 with paul bettany he only look 5.5in shorter.
Dmeyer
said on 1/Aug/11
0.5 in loss at 64 hé did well
180cm
said on 30/Jul/11
age and height has no effect on this timeless, epic actor.
does look 5'8'ish, guessing 173-174cm.
5'8.56784
said on 27/Jul/11
Samwise, you mean about the morning height and evening height??
yep, I actually shrink like an entire inch by the end of the day. Actually, I shrink like 2 full cm in the first hour since waking up. I lose the other half a cm by night. Rob, you have any idea why this happens?
[Editor Rob:there is a rapid loss in first couple of hours, but 2cm is unheared of to me.]
5'8.56784
said on 27/Jul/11
lol, he actually looked way older than Captain Kirk in Star Trek despite being like 10 years younge than Shatner!!
5'8.56784
said on 27/Jul/11
to linke, he actually already looked really old back in the 90's, and he was around his 40's lol. Such contrast to what he used to look before. He still looks around 5'8 next to Rob. Rob, do you think he might have reached 5'9 at his peak height, maybe he underestimated it too.
[Editor Rob: I think the guy was measured 5ft 8.5, at 64 he looked around 5ft 8 so maybe he lost half inch.]
linke
said on 8/Apr/11
one of the best actors ever.ACO was one hell of a movie.Surprisingly,he looks much older than what he is today.
Sam
said on 7/Feb/11
I believe he described himself as 5'8.5" in one of the several extra features on A Clockwork Orange DVD as well. He appeared from photos to be a hair taller than Stanley Kubrick and about average height throughout the movie
Mike
said on 5/Feb/11
In Halloween though he looked 6 ft to me
TruebloodFan
said on 3/Jan/11
looked 5ft9 in Caligula
ybf
said on 23/Dec/10
I walked right past him in a Starbucks near Ojai CA (he lives up there) about 6 months ago - I'm 5'8.5 and he was about the same size.
Mathew
said on 11/Jun/09
Rob looks taller than Malcolm.
mcfan
said on 11/Jun/09
Malcolm McDowell was always slightly short and 5'8.5 is no surprise at all. (I thought not quite 5'9.)
Don
said on 5/Jun/09
my bad rising. didn't check the dates.
i believe glenn got that 5'7 measurement after he had lied down for a few hrs (thereby recovering some of the lost height) so the time of the day at which he measured at 5'7 is pretty irrelevant imo.
for example, i usually find myself fully coming back to my out of bed height (5'10) if i take a 2 hr nap in the middle of the afternoon.
while there is an extremely outside chance that glenn might touch 5'8, i think 5'7 is the obviously most logical height at which we should go by for glenn.
bam
said on 5/Jun/09
rob, why not give the man a peak and current height?
You mentioned in the comments he was not taller than you, and gave both his peak/current heights.
Obviously its up to you...
RisingForce
said on 5/Jun/09
Don, that post was from before Glenn was measured. But regardless since Glenn was still 5'7 1/8" at 10 PM one of the days I believe it's very possible he gets close to 5'8" out of bed.
Don
said on 3/Jun/09
rising,
there is absolutely no evidence that glenn even touches 5'8 fresh out of bed. let's drop all the weak 5'8 assumptions for glenn for one last time.
DuDe
said on 3/Jun/09
RisingForce is screams Glenn every time I read his post for some odd reason.
Daniel
said on 3/Jun/09
Rob, I wonder if someone asked you before, but, don't you think RisingForce could be Glenn himself using a different name?
[Editor Rob: I don't think he'd have resorted to that.]
Big King
said on 27/May/09
Rob, he's really not taller than you.
RisingForce
said on 1/Apr/09
Malcolm sure looks taller than 5'8" flat with 6'0" Dennis Quaid.
Click Here
I think Malcolm is 5'8.5" myself, but he can look taller. Adam, Glenn is a weak 5'8" and Rob is a strong 5'8". Meaning Glenn is only 5'8" around the time he wakes or a little after and Rob never really goes below 5'8", even in the evening.
adam
said on 27/Mar/09
Come on there! We aren`t talking about someone`s mother or anything serious matter, aren`t we? Just a little height opinion conversation, yes? Glenn cant be that hateful boy.
adam
said on 27/Mar/09
5-8 seems right since he looks a good inch taller than Glenn and about the same height as Rob.
[Editor Rob: adam best be careful with the 5-7 hinting, drop it please.]
glenn
said on 1/Jan/09
its not that i dont remember.i dont know.cause people that were taller to me then,are not to me in the last decade or more.i had flat footwear like malcolm.or was it my reeboks? they were flat too.i think it was flat casuals cause i dressed a bit.
RisingForce
said on 1/Jan/09
That's interesting Glenn. So in 1993 he had 1.5 or 2 inches on you? Too bad you can't remember if you were 5-7 or 5-8 then. If you were 5-7 in 1993 then that makes Mel Gibson's height more confusing.
glenn
said on 19/Dec/08
maybe he was 5-8.5 at a certain age or 5-8.5 is his evening height.people swear by the woody license though.and we know he is taller.i know i read 5-10.5 for malcolm and he did strangely look 5-9.5 to 5-10 in my photo from 1993.except im not sure if i was 5-7 or 5-8.i had reeboks on,he had moccasins.
RisingForce
said on 19/Dec/08
Yeah but Woody's height claim is a bit different. That could be a height he wrote at 16 that he grew past. That or he didn't know his height(many people don't).
This is a more specific claim. I'm not saying you're wrong or anything I'm referring to the fact that Woody's drivers license claim doesn't mean much.
Atleast in this case it does raise the question of why he'd claim a specific figure like 5'8.5" if he was taller than that?
Obviously that's not nearly as important as your in person sightings or your friends sightings but it's strange that he'd claim that if he was taller.
adam
said on 17/Dec/08
Once again: In Clockwork Orange he looked taller than 5-8
glenn
said on 17/Dec/08
furthermore,when i asked my friends who met him way more than me,they all say 5-9 to 5-10.
glenn
said on 17/Dec/08
i dont care what he says.not being snotty.its not as bad as say woody harrelson,who is close to 2 inches taller that people think,but malcom is 5-9.if i had money id bet on it.people forget he is 2 inches taller than me in possibly moccasins in 1993.ok,i mightve been 5-7 flat.no way was i 5-6.5 to his 5-8.5.hell i had a girlfriend that claimed 5-9 and i was a tall as her then.so i mightve been 5-8.i read 5-10.5 for malcom and he looks that in my old pic if i was 5-8.i have a couple from then i think.need to send them here one day.
RisingForce
said on 17/Dec/08
I was so disappointed with the Halloween remake that I didn't think to compare heig when I was in the theater.
I think Malcolm is 5'8.5" though. He looks atleast that tall and he says he's 5'8.5" so I don't think he's any taller.
Brad
said on 16/Dec/08
I've met Rob Zombie's wife, MM musta been in massive Zombie boots. Somewhere I got a photo of myself, Mr. & Mrs. Zombie & Johnny Ramone together. We all thought "House On Haunted Hill" was an all-time classic. Johnny was an intense horror movie poster collector, so is Rob, he's got the big polar bear from The Addams Family in his house.
glenn
said on 14/Dec/08
did he look that tall in the movie? i dont remember it well.
ACG
said on 13/Dec/08
and he looked 5'10+ in the film, next to Rob Zombie's wife.
ACG
said on 13/Dec/08
Did anybody see Zombie's Halloween remake? I'm amazed at how much younger they were able to make MM look in the first half....I must admit that I wasn't familiar with him when the movie came out, so I thought they were simply using makeup to make him look older in the second half.
Little did I realize it was the other way around!
Brad
said on 13/Dec/08
I'll find out in Feb...he's at Courts' show in Burbank....if he stands up, and I'm not looking at him for hours to do so. Busy signers sit for hours.
Brad
said on 10/Dec/08
Ace Frehley space boots. Gene: "Don't worry Ace, yer out of the band, you can wear boots now".
glenn
said on 10/Dec/08
your right brad.i agree with you.im serious too.but i play no trickery.i wear no height giving thin soled sneakers,thick height giving sneakers,boots 2 years ago,anything.so thats fair enough.a fair range in the pics.i dont wear space boots 24/7.honest.
glenn
said on 9/Dec/08
just weird timing.thats all.im still excited at the idea of you meeting me and you getting to know the real glenn.
Brad
said on 9/Dec/08
Hey Shreddah, if you gauge heights on photos above these posts I bark. Nobody knows what Glenn had on his feet, or Rob or MM. Time of the day? Boots versus sneakers should be the logic.
glenn
said on 9/Dec/08
neither will i!!!!
glenn
said on 9/Dec/08
and my girls b-day.mine is the 10th.rob picked the worst time imaginable.not complaining too much.it will be great to meet him and whoever else shows up.hopefully i wake up excited and not nervous.your so right about the rent on that day brad.i cringe that week when i look at my wallet.bills.period.
[Editor Rob: for me there was no time to properly pick a time, even Jenny didn't know I had booked as I couldn't get hold of her during the day to ask which dates were best for us...and I knew if I'd waited till she got home that night I'd have missed the chance to take advantage of a dirt cheap flight deal and wouldn't be coming to NY.]
miko
said on 8/Dec/08
To make it even more interesting, Rob won't be wearing any clothes either :)
Brad
said on 8/Dec/08
The 5th sucks, that's last day for rents, AMEX, etc..
glenn
said on 8/Dec/08
thank you shredder.
glenn
said on 8/Dec/08
im begging you not to wear the glasses.lol.then i have to work at it.too bad there is only one seating area.you sitting down would make it harder.just take them off seconds before we meet.i dont want you being uncomfortable.
the shredder
said on 8/Dec/08
I know Leonari , Brad freaking STOP with Glenn , its every freaking post !
glenn
said on 8/Dec/08
thanks rob.we will discuss it then.
glenn
said on 8/Dec/08
agc-no worries.im out of it most of the time.lol.i brought that up with rob and the paper before.lol.actually,interestingly enough,rob and i are playing a game.it called can glenn spot rob in a crowd? so i will be meeting with him alone first.probably in penn station.i wish he didnt have the glasses.that would make it tougher.lol.im trying to show off my celeb spotting skills.as in spot the celeb 20,30 years later and or no make up.etc.
[Editor Rob: maybe I won't wear glasses. I will not be wearing tourist clothing and not a celtic football hoodie or anything ;)]
glenn
said on 8/Dec/08
whats your first day or 2 here rob? the 5th is brutally stressful for me.so i dont want the stress of meeting people on my mind the 5th.id rather do it before the 5th.but we will work out if its no good with you.i thought you were here the 2nd.but i understand if you want a vacation first.lol.
[Editor Rob: yes that's when I'm there, 2nd. We can meet anyday really apart from 5th that week.]
glenn
said on 8/Dec/08
i take that as a compliment viper.thank you.there will only be one glenn.the good and the bad.
glenn
said on 8/Dec/08
i appreciate that leonari.im just happy to be back and dont rob to get upset.but i feel you on that.
leonari
said on 7/Dec/08
ROB: get real. you will never make a guy like Brad shut up. He will find an excuse for bashing Glenn further. If you ask me: enough is enough.
Viper
said on 7/Dec/08
LOL, Glenn you are a piece of work.
ACG
said on 7/Dec/08
sorry, my bad....i had been aware of this whole April get-together for months. and i was a bit "out of it" with that last message. i knew glenn would be measured and photographed with his true height being displayed, so i guess i should've assumed that rob and glenn would take pics together, too. after all, one lives in the states and one in england, so how many opportunities will there be?
also i'm sure this question has been brought up, but has it been confirmed how many site-goers will be present? i'm curious as to who...
and when rob first meets glenn on the street, will he have to cut out a white piece of cardboard and tape it onto his upper face so glenn will be able to spot him?? .....sorry, lol.
[Editor Rob: nearer the time we will see how many definitely want to meet and arrange a day/time, most likely it will be 6-7th april.]
Brad
said on 7/Dec/08
5-8.75? I thought he said 5' 8"? Rising was there for the Malcom photo shoot, yeah okay Rising, he was in sneakers. Your December 5th post was the dumbest I've ever read in the hundreds I've ever read.
glenn
said on 7/Dec/08
exactly it wouldnt matter either way.especially if i did it on my own.thats why it was my idea for rob to do it.but then it would mean thats accurate measure for me that day.i could be a hair taller or shorter another day depending on sleep or stress.rob admitted 5-8.75 recently.which surprised me he was states 5-8.but he rarely comes up that high.5-8.5 most of the time.we will get the best idea for me.but i wont be a measuring stick for celebs cause none of you would agree on anything anyway.bruce willis will always be 5-11 to some.sly will always be 5-8.it will never end.and my height will still come up to for new people who dont know better.
[Editor Rob: 5ft 8.75 is the best I can get out of bed.]
Brad
said on 7/Dec/08
What Glenn fails to mention is that when people look at his photo with celebs and see 5' 8" by his name, they use that as their height tool. There is no mention of footwear or the fact his height has never been proven. The fact that Glenn gets battered for years on his height and it could have ended on day one standing by a height chart/yardsticks/etc. speaks volumes. A "no effect" barefoot side by side shot would be conclusive with that height gauge thingy.
[Editor Rob: it wouldn't have ended because even standing in front of a chart can make you smaller/taller than you appear.

under a height guage is a lot better as you've got accuracy, well with margin of error about 2mm. And glenn has nothing to worry about, and Brad, you shouldn't get worked up about his height as much you do. Maybe come april all this speculation can be finally kicked into touch. In fact, it will be.]
RisingForce
said on 7/Dec/08
Brad really needs to be banned at this point, it's ridiculous. He'll never let it go.
glenn
said on 7/Dec/08
im disappointed to come back after 48 hrs to see my height is still discussed.it really annoys me after awhile.it doesnt matter if im 5-7 or 5-8 cause it wont tell what a celebrities height is.none of you will ever agree anyway.especially when you have crackpots like viper.or brad thats accurate at height when he sees a celeb,yet rob cant control him,when daily he still mentions my name in some put down sort of way.i appreciate the efforts of risingforce,leonari,james and acg.though im surprised that acg would question if rob and i are taking pics.of course we are.and if more people from the site show up thats a photo fest.its a given.thats like going to a celeb event and not taking photos with celebs.lol.not to sound like a jerk.i left a post,that probably hasnt gone through yet that i have more important things in life to worry about.if i was so concerned about my height,i would have proved it long ago.now,can we move on please?
glenn
said on 7/Dec/08
viper-i let you slide last time.you have brass balls to even say anything about me cause nobody takes you serious on the site.i never chimed in when people argued with you and even asked what i thought of you.i stayed out of it.recently too.now twice in the last 2 weeks you mention im 5-7.stay out of my way on the site from now on.go back to will smith at 5-11.
ACG
said on 7/Dec/08
thanks for backing me up rising....i find it weird that Rob gives his evening height but lists glenn as his morning height....very inconsistent and confusing if you ask me.
if Rob insists on keeping himself listed as a flat 5'8 he should have no choice but downgrade glenn to 5'7.5.
However, the way I see it Rob should be billed as 5'8.5 and glenn 5'8.
Rob, will the two of you take a picture together to compare heights? If so, make sure both of you get the same amount of sleep and wake at the same time. Best if you take the picture right after getting out of bed so one guy doesn't have more strain than the other depending on what sort of physical movement he was doing during the day that the other guy wasn't.
I know I'm being super anal about this, but after all these months I'm dying to see the true height discrepancy(if any) between Rob and glenn. I suggest you follow my directions to get the most accurate readings. Since you two are so close in height, there's a lot of small factors that could throw off the results.
[Editor Rob: glenn doesn't wake at 7am, so in photos, maybe his range is more 5ft 7.75 than 7.5. I don't know, if he's almost 5ft 8 at 6pm - then that is fine for the site.]
Brad
said on 6/Dec/08
"Probably" Rising? If he has on Portmans this steak is well done.
RisingForce
said on 6/Dec/08
I agree 100% ACG.
Morning height is perfectly valid. Why should someone have to give their height differently depending on what time of day it is? Also assuming you get an 8-10 hour night of sleep you should wake at the same height every day. You can shrink more by the evening depending on what you did that day.
You shouldn't have to wait until you shrink a bit just to know your height. People use the argument that most people never see you at your morning height well what about someone with poor posture? Just because you never see them at the height they'd be standing straight does that mean they aren't? Same thing. What about people who wake up much later or who take extended naps during the day?
Those are the reasons why morning height is the most logical height to give in my opinion.
ACG
said on 6/Dec/08
Uhhh, I don't know if this is worth mentioning but to ROW(vaj?) and everyone else, I think it's pretty well established that Rob is taller than glenn. That being said, I would consider Rob to be over the 5'8 flat that he always lists himself as. He wakes at OVER 5'8.5 so I would classify him as a 5'8.5er. And glenn 5'8.
I think Rob should start listing himself as this because it causes confusion and leads people to believe that glenn is shorter than 5'8. Especially in photos like these where you can compare the two.
Do you agree, glenn?
RisingForce
said on 5/Dec/08
Glenn probably has normal 1" shoes.
Viper
said on 5/Dec/08
I think Glenn is 5-7 because he looked easily an inch shorter than 5-8 Nas, and he thought Nas was 5-10.
Brad
said on 5/Dec/08
How bout what's on people's feet Rising.
RisingForce
said on 5/Dec/08
"Good logical reasoning" is one thing but ignoring factors like pavement and posture isn't "good logical reasoning".
glenn
said on 5/Dec/08
brad has an excellent point.it does sound like a more well versed vaj.lesson of the day is,make you point about me once.not 3 or 4 times.then i go nuts.so would most of you.doesnt even have to be about my height.people or rather someone is too narrow to see that.
glenn
said on 5/Dec/08
row-people on this site question my height daily.do you see me getting mad at them? no.cause of how they present themselves.i admit fault in the past.but not now.i paid for my mistakes.i was banned.i agreed to no escalating fights or cursing or banning requests.anything else childish i didnt agree on.im done with you on this site.lets move on.if you wouldve kept it one post,fine.but no,you kept on and on.that makes me very uncomfortable.but of course you dont see that.put yourself in my shoes.maybe you would handle it greatly.maybe you would feel the same as me.either way,im human,respect my feelings and leave me alone.everyones different at tolerating differents situations.im not good with pests.now,i have much more important things in life to enjoy or deal with,good or bad.this is trivial.or should be.but you kept it up.move on.
Brad
said on 4/Dec/08
I guess if he's right he can row his boat back. I think he's Vaj, but don't hold me to it.
glenn
said on 4/Dec/08
i dont think row was banned.rob and i agreed no more banning.he might be silenced for a bit.its not even about being brave,cause it was my idea in the first place.but i appreciate your words james.thanks leonari and risingforce as well.i dont have patience for nuts.
ROW
said on 4/Dec/08
I just realised that I momentarily forgot the GOLDEN RULE: You can speculate about anybody's height (including Rob), except Glenn.
This is the case even if you estimate Glenn
Gago
said on 4/Dec/08
I can comfirm Rob's estimation of Malcolm's height. I met earlier this year and he looked 5'8, may be little possibility 5'8.5.
Leonari
said on 4/Dec/08
row: You are one of thosz guys who bring nothing to this site. Now you're banned and you only got what you asked for. So long buddy.
glenn
said on 4/Dec/08
thank you rob.sorry to whine.but its annoying.i think we are both handling things much better.includes you rob.now we are,or at least i am less harsh.and you handle my headaches without having to ban.but sometimes they need a hint.
glenn
said on 4/Dec/08
row has nothing better to do in life but to repeatedly talk about my height.wow.who gives a toss? its obvious im a hair under 5-8,and rob is a hair over.big whup.get on with it.get a girlfriend or a hobby please.didnt realise i was so important or famous.cause im not.but do appreciate what i do for the site row and the other pests.at least brad is expansive in his nuisance.as in telling me what to get signed on the bonnie tyler page.lol.that didnt bother me actually,i realise he was making conversation.
RisingForce
said on 3/Dec/08
ROW, read my post about posture and pavement. My post disproves that you can just add those pictures together and find out the height between Rob and Glenn.
glenn
said on 3/Dec/08
this is what im talking about rob.im not dealing with obsessive nuts that keep at it.i really dont want to take a break for a few days.this site is getting unpleasant out of the blue for me cause of row.im used to brad.i suggest you give row another talk.i cant believe after warned row and brad are still at it.brad tried to get on my nerves yesterday.
[Editor Rob: row has had his say, so he can't add more. I'm sure he will leave you alone now.]
ROW
said on 3/Dec/08
What is an apology to do with it? I just made an observation, stated it clearly and backed it up with a photo evidence. If Rob's April measurement proves my estimation of Glenn's height wrong, then all is fine.
I thought the purpose of this site was to estimate height from pictures, if a measurement is not available for the person in question. This is the case for Glenn. There is a proven measurement of Rob's height, hence I do not speculate about his height. it is proven that Rob is 5.8".
Glenn's height is not proven. He does not even know his own height. He used to say it is 5'8" and then it turned into 5'7.75" and now he is speculating about being 5'7.5" or even 5'7.25". So the visitors to this site are entitled to the right to state their own estimation until a measurement carried out by Rob in April.
I might be disagreeing with Rob here, but I still say that Glenn is no more than 5'7". Have look the following. Glenn comes up to Rob's hairline only, as shown here:
Click Here
The following picture shows that the distance between Rob's hairline and top of his head is about 1.5":
Click Here
Therefore, as far as these pictures concern, Glenn's day time height is no more than 5.7".
Again, I want to emphasise; I have no hostility towards anybody and I just state what I see.
Brad
said on 3/Dec/08
I got a job & life....I hit La Quinta this morning for 9. Glenn will be under 5' 7" when measured. MM is taller than Glenn by at least an inch. Glenn wears footwear unlike Rob. Add 1/2" more.
glenn
said on 3/Dec/08
what is row gonna say in april? sorry? i wont accept his apology.if im shorter than i claim at least it was an honest mistake.highly unlikely though.im just afraid lack of sleep from nerves will get me or something.
glenn
said on 3/Dec/08
row-it has nothing to do with being sensitive.if you were smart enough,which your not,you will realise it was my idea for rob to measure me.hence im not hiding anything.if i come up shorter than 5-7.5 after a few hours on my feet,i will be shocked too.not impossible.but highly unlikely.highly unlikely im 5-8 on the nose when i rob measures me too.its irritating what you and others do.thats all.and im not short or insecure of my height.i love my height to a point.im at the lower end of average.and who is name calling here? this is the g rated version of glenn now.you shouldve seen the r or xxx rated glenn.wow.i had a mouth.now,read clays post.and repeat.go to bed,wake up and read clays post again.start your day out with the truth.
glenn
said on 3/Dec/08
clay-row is someone else.though brad needs to read that too.thanks for the support.
glenn
said on 3/Dec/08
i see a difference.and so did at least one other person.malcoms body isnt in position properly for full height advantage.im willing to bet my life he is 5-9 now.still that height.risingforce,your right,cause everyone shrinks with us,celebs or not.
Clay
said on 2/Dec/08
Get a job and/or a life Brad.
RisingForce
said on 2/Dec/08
Row, did you forget that Glenn's picture was taken outside where pavement varies? Rob's picture was inside, not to mention that you can't assume Malcom's posture was the exact same each time. That was pretty easy to disprove.
I agree Glenn that claiming your lowest height is a bit silly. I don't agree with claiming different heights depending on the day. There should be one set height to claim which I believe should be your height out of bed.
As long as you can measure a height barefoot without tip toeing or tilting your head up then you can claim it. There's no reason why morning height shouldn't count, it's not lying.
Ras
said on 2/Dec/08
Rob looks exactly 5'8.5 just like McDowell, I see no difference, if anything Rob could be like 2 milimeters taller than McDowell.
glenn
said on 2/Dec/08
i hope so risingforce.
glenn
said on 2/Dec/08
thats your average for the day?
[Editor Rob: that's what I'll be in NY at 5-6pm at the time we meet...if I was taking an hour from bed height then I might say I was a few mm under 5ft 8.5. I can hit 5ft 8 flat earlier than 5pm, somedays at 1pm I might be 2mm over 5ft 8.]
ROW
said on 2/Dec/08
I would be extremely surprise if Rob measures Glenn over 5'7". My guess is that Glenn is between 5'6-5'7" after 6 hours on his feet. So the difference between Glenn and Rob will be about 1.5" (see the comparison picture that I sent in my previous post), provided that Glenn does not spend all day in bed and just gets up before meeting.I can imagine him doing this since he seems to be very sensitive about being short. Therefore, I suggest that Rob spends a few hours with Glenn and only after that he measures him so that Glenn is near his day height.
By the way, I hope Glenn drops juvenile name calling and stops trying to upgrade Rob's height to 5.8.25" so that he can look taller. How many times does Rob has to state his own height as 5.8" flat !?
I just say how I see it. I do not have any (hostile) feeling towards anybody here.
[Editor Rob: Everyone is entitled to guessing or estimating a celebrities height. Some estimates are more believable than others. If someone is measured, then to me, the guessing game must end.

So when glenn gets measured at 5ft 6.5, then .... no, sorry, glenn I'm trying to keep humour here.

When I measure glenn, he should go about his normal sleeping routine, so I want to meet him 6pm.

I would be shocked if glenn was as low as 5ft 7.5 at that time. I expect maybe a 1/4 or at most 1/3rd inch difference.

But then, I do not rule out glenn has undermeasured either!

So you never know, in 4 months I expect you to issue an acceptance. One thing is pretty certain, there is zero chance there will be 3/4 inch difference let alone 1.5!]
glenn
said on 2/Dec/08
for the doubters,ill probably closer to you than the think.for me personally,i think youll be a half inch taller when we meet.though,claiming your lowest height rob is a bit silly.you should claim 5-8.25 min.
[Editor Rob: when you measure me I'll be min 5ft 8, max 5ft 8.1.]
glenn
said on 2/Dec/08
rob,im not putting up with another brad here.one is enough.please.i just said over and over again you were taller and he is still at it.just tell him to cool it.im not leaving either.lol.
[Editor Rob: yes, Row, please lay off it. Some photos you could look shorter/taller than normal. Quite obviously there's not inch difference, I believe when me/glenn meet we will be close than you think!]
ROW
said on 2/Dec/08
Rob is at least 1.5" taller than Glenn.
Click Here
RisingForce
said on 1/Dec/08
Glenn, since you believe morning height to be someones true height then as long as your measurement is consistent with a morning height of 5-8 you'll remain listed at 5-8 right?
Lego
said on 1/Dec/08
i think he lost at least 1-2cm or so in all those years, in Caligula when he was younger and walking barefoot he looked up to 175cm easy.
nowadays about 173cm
superb actor
glenn
said on 1/Dec/08
i said rob and mamun were taller than me below genius.rob on rare occasion awakes at 5-8.75.usually at 5-8.5.i awake at either 5-8 or if im wrong 5-7.75.rob is no doubt 3/4 of an inch taller than me.or half inch.yeah i wear big space boots or goth kickers everyday.the mentality of some here never cease to amaze me.i will be listed at 5-8 or 5-7.5 in april by my doing and depending on what rob and i find in my measuring.
Ian
said on 30/Nov/08
This guy is the same as 5ft8.5 rob. Rob up your height.
He has a big forehead his eyes are both lower than Rob or Glenn but top of his head is .5" above Glenn
[Editor Rob: this photo was in the afternoon after being up at 6.30 that day, so at very best I might be 5ft 8.1, nowhere near 5ft 8.5!]
glenn
said on 30/Nov/08
thank you fuller.i agree.
Fuller
said on 29/Nov/08
He's a bit taller than both rob and Glenn who are 172 and 173cm so he could be a flat 175cm
Ed
said on 29/Nov/08
He's aged. He looks 5' 8", very old and short.
RisingForce
said on 29/Nov/08
Looks just a hair taller than Glenn, both could stand straighter.
Brad, get a life.
adam
said on 29/Nov/08
Malcolm looks a good inch taller than Glenn. He isn`t standing completely straight, is he?
He also looks a lot older than what he is.
glenn
said on 28/Nov/08
like i said before,i could be precise measuring myself,measuring myself too high,or too low.thats why i need rob and proper sleep that day.im somewhere in that 5-7.5 to 5-8 region i imagine.
glenn
said on 28/Nov/08
brad has issues.i have photo proof and witnesses of woody being 5-10.5 or 5-11.and they saw him in sandals.malcom is mentioned at 5-9 throughout the internet and thats what he is.rob just mentioned yesterday he measures a hair under 5-9 when he sleeps alot.which i guess is a rare moment.to me rob is 5-8.5,5-8.75.we wont even agree how tall i am cause i wont be measured by rob more than once.so if i get no sleep will i be 5-7 flat? this is getting silly,not using morning height.all i ever claimed was 5-8 straight out of bed.so its clear rob and mamun are taller than me.by half or 3/4s of an inch.we will never get a precise height for me either.unless by miracle i sleep 8 hours and im not stressed.i know i will be stressed meeting people.but hey,it was all my idea anyway.
Anonymous
said on 28/Nov/08
Rob is clearly taller than Glenn
leonari
said on 28/Nov/08
James,James...Thats what close to 40 years will do to you as well. It's called aging.Man...
Brad
said on 28/Nov/08
He's 5' 8", he has Glenn by 1.5". You must be blind. Woody at 5' 11" is the most laughable height I've ever read. 5' 9" is Woody. Check his license & booking photo. Hey Malcom, I've been saying that a hundred times.
[Editor Rob: I've asked you to kindly lay off glenn. I won't post your other comment because you are treading the water. Do you think if glenn wasn't still 5ft 7.75 an hour from bed as he said last month that he'd even agree to a measurement?

What would happen if glenn had actually undermeasured - something that people can do remember - and was 5ft 7 and 7/8ths when he met me? And there will be no fancy effects or nonsense like invisible lifts!]
leonari
said on 28/Nov/08
Malcolm was surely 5'9" when younger. The man is way over 60. Now thats an age where folks lose height. Not at 40! But ove 60 it's very possible. He still looks 5'8.5 with you guys.
glenn
said on 28/Nov/08
i guess one thing is for sure.he isnt more than 5-9 and could be 5-8.5.,but not lower.but im gonna investigate the 5-10.5 claim too.he sure did look that high in 1993.in caligula he looked over 5-9.what about the true 5-10 celebs? arent they the trickiest cause everyone thinks they are shorter?and they can look taller in the right footwear or lifts.
glenn
said on 28/Nov/08
if this man claims 5-8.5 and im wrong to boot,that means im 5-7.5 and your 5-8.5 and this whole morning height things need to be thrown out the window.lol.
glenn
said on 28/Nov/08
well rob i know you said 5-8 too.of all the heights on this site i might disagree with this one the most cause you met the celeb too.next would be bruce willis,but thats different cause you never met him.im willing to bet money,if i had it,that malcom is at least 5-9.even if he isnt a hair more.i use to go see him at a off, off broadway small play in 1992,1993.he was always 2 inches taller than me.so what am i,5-6? at worse i was 5-7 then and at worse im 5-7.5 now.unless the man wears lifts which i doubt highly,but one cant rule that out either.does he truly only look 5-8ish in movies?.sometimes.but usually looks at least 5-9.and im my 1993 pic he looks the 5-10.5 i read for him once if i was 5-8.i mightve been slightly over 5-7.its a mystery.im gonna see what other claims,if any,pop up on the internet for him.he is exactly like henry rollins.read the same(5-10.5) for rollins too and rollins claims 5-9.yet he looks both 5-9 and 5-10.5 in both my pics a few years apart.height is truly mysterious.hence this site.
[Editor Rob: I'm just estimating like you, they could turn out wrong or right or somewhere in between. Sometimes the 5ft 8-9 range can be trickier. There are many actors in that range who can look anywhere in between.]
glenn
said on 28/Nov/08
and furthermore its a pic.pics dont always mean anything.i had one from the night before that was brutally blurry cause the flash was off and we look almost similar in height cause he probably lost some being it was late.
glenn
said on 28/Nov/08
cause malcom isnt 5-8.you ever met me or any of these so called 5-8 celebs martin? of course not.he is 5-9 as others said below.
[Editor Rob: I estimated Malcolm was 5ft 8, I don't rule out him being taller, but on Heroes he looks 5ft 8 beside the other cast who I met from that show. If he's taller I'd be surprised though. If he ever does another convention I'd get a double shot with him probably, but I doubt he'd do one anytime soon.

But I am 5ft 8 flat in the above photo in Manchester, malcolm has right lean but I also have a left lean AND was standing slightly behind.]
Austrian
said on 28/Nov/08
its hard to believe how much his appereance has changed from back in the 70's
glenn
said on 27/Nov/08
i went through this before about malcom.i dont agree with rob on this one and im surprised you dont see that malcom isnt standing straight as he could be in robs photo.the man is at least 5-9 and ive read 5-10.5 for him too.every person i talk to here thats met him say 5-9 to 5-10.even if im 5-7.5 which is very possible,he is at least a strong 5-9.i dont believe 5-8.5 for one second and rob is that height.i dont care what malcom says.thats his evening height at worst.he was 5-9,5-9.25 in my pic above and saw him the night before and he was the same height as my 5-10 friend who has bad posture.so how is he 5-8.5? he towers over me by at least 2 inches in 1992.so if i was 5-7,then he is 5-9.i was never 5-6.5 in my photo days.im fine with me being possibly 5-7.5.im not fine with malcom being just 5-8,5-8.5.he is taller.by how much im not clear.he can look 5-9.5 as well in films.this is as bogus as woody harrelson claiming 5-9 on his drivers licence when i have a proof pic of him in sandals looking 5-10.5 at least! if not 5-11.picture malcom standing in robs position and straighter.he would be at least 5-8.5 if rob claims 5-8.so malcoms morning height would be 5-9 at worst.
Martin
said on 27/Nov/08
Why does Glenn always seem shorter than 5ft 8 guys?
Brad
said on 27/Nov/08
Glenn: "He's 5' 9" I don't care what he says". He's 5' 8".
guyfrommars
said on 27/Nov/08
He wore Martens boots in A Clockwork Orange so it could gave him a little plus height. He indeed looked 174cm next to Patrick Stewart in Star Trek: Generations.
adam
said on 27/Nov/08
A shade under 5-9 peak and a great actor.
ed
said on 11/Oct/08
this is interesting, he is at least 1.5 in taller than Ari Gold on Entourage.
BK_Daniel
said on 20/Sep/08
He's always seemed on the tall side to me. I beleive average height suits him. I'd say 5'9" is correct.
adam
said on 16/Sep/08
I think he looked a bit taller in Clockwork Orange but yes, he was rake thin.
Lego
said on 6/Aug/08
Malcom (in my opinion) is one of the greatest actors of all time for me, he just brings class and emotions to his roles, people associate him mainly with Clockwork Orange but i associate him with all his roles not just that movie. TOP ACTOR!
he looked 174-175cm to me when he was younger (not less)
around the time of Masters Of Sci-fi he looked 173-174cm or so including in Halloween the movie by Rob Zombie.
he lost very little maybe 1cm give or take, i reckon the listing is correct, 173-174cm now is right.
Jlee
said on 5/Aug/08
donatello, if that is the case then I guess I could see why a five nine girl think she's five ten. almost all the five nine girls I know say they are five ten. and then i question them and they say nope, im five ten. ok, ok, five nine and 3/4! but if they measure in the morning, they are 5 foot 9.5, so they so Oh, close enough. I will round myself up to 5 foot 10. So, it's not lying, but it is a little exagerating. Because then I could say I'm five eleven, even though I am five foot 10.5 in mornings
Jlee
said on 5/Aug/08
Ok, so what heights are most on this site? measured in morning or evening?
[Editor Rob: afternoon, which is on average 2mm different from evening.]
Daniel
said on 5/Aug/08
Thanks, Ronaldo. But what do you mean when you say Glenn is banned?
Ronaldo
said on 5/Aug/08
Daniel I agree with you, but not with glenn he is banned.
Daniel
said on 4/Aug/08
I guess the height you give should be an average of your "fresh out of bed height" and your "just before going to bed" one. By the way, I always give my evening height, that is almost (if not entirely) 1 cm shorter. I also thonk we should have a pic of Rob, Glenn and Mamun together, barefoot and on the same ground level.
Donatello
said on 3/Aug/08
Glenn is a legit 5'8" hes just a "weak" 5'8" , and Rob is a "strong" 5'8". Its not lying if you claim your morning height.
Shawn Jones
said on 2/Aug/08
I think Glenn and Rob need a pic standing beside each other, to put an end to this "Glenn is 5'7" bull****.
ralf
said on 2/Aug/08
then he has shrank only 1 cm with 65 years
Danimal
said on 1/Aug/08
dural says on 1/Aug/08
The strange thing is that glenn said he looked at least 5'9.5" in his pic with him but looks 5'8" with Rob.
That's because Rob is a legit 5'8" and Glenn was an inch shorter.
dural
said on 1/Aug/08
The strange thing is that glenn said he looked at least 5'9.5" in his pic with him but looks 5'8" with Rob.
Margherita
said on 1/Aug/08
He looked well above average when he was young. It shows how slim actors can create that illusion.
glenn
said on 23/Apr/08
exactly daniel.
Daniel
said on 22/Apr/08
In "Clockwork Orange" and "Caligola" he looked 1.77m to 1.78m
MarkyMark
said on 19/Apr/08
"i dont care what he says." But why would he reduces his height ... Usually it's the opposite !
glenn
said on 16/Apr/08
i always thought 5-8.but i read 5-10.5.and he looked 5-9.5 at least in my pic with him.but i might been 5-7 then.he is for sure at least 5-9.i dont care what he says.
MarkyMark
said on 15/Apr/08
To me he doesn't look taller than 5'8 in movies. I always though he was about 5'7". But one thing is clear, if he claims he's 5'8.5 , he isn't taller than that.
[Editor Rob: he looked 5ft 8 last time I saw him.]
BC88
said on 12/Apr/08
He looked about 5' 9" or a little over in his older movies.(If...., A Clockwork Orange, O Lucky Man! and so on)But now he is shorter.
MarkyMark
said on 27/May/07
In a clockwork orange he doesn't look taller thant 5'9 to me. I think he's really 5ft8.5.
G-MANN
said on 13/Jan/07
It's so funny how in Gangster No.1 his younger self is played by 6'3" Paul Bettany.
JRS
said on 4/Nov/06
I don't get it, everytime I watch A Clockwork Orange he looks no shorter than 5'11" to me. It must be nothing but short people in the film because he's either the same or a lot taller than other characters.
Frank2
said on 3/Aug/06
Except that he's about 5'8". I met him. He was definitely three inches shorter than me and that was over twenty years ago. He was an inch shorter than 5'9" Roy Scheider in Blue Thunder.
John Doe
said on 2/Aug/06
Looked a solid 5'10" in A Clockwork Orange...But he is rake thin in the film, that can make someone look taller.
Dominic
said on 28/Mar/06
Wow I had no idea he was this short. I'm watching A Clockwork Orange right now and it's at the scene where he is walking barefoot because he just woke up. I'd say he is at the least 5'9.
trueheight
said on 14/Mar/06
hmm, always looked 5'9 - 5'10, though he did wear heels in Clockwork
Glenn
said on 10/Mar/06
To me he looks 5-8 in movies.but in a photo I have with him from 1993,he looks 5-10.lifts? Boots?
RedBull
said on 9/Mar/06
About Malchoms height, hmm... its hard to say. I have never met the guy but im sure hes not 5'10.5 (IMDB).I think hes closer to 5'8" I dont think hes a 5'9" guy but there is no doubt he is taller than 5'6" so ill give him 5'8":)
BTW, ive seen A clockwork orange like 25 times and McDowell is an awesome actor.
Mr. Awesome
said on 22/Aug/05
I've watched Clockwork Orange about 20 times and Malcolm is indeed the shortest male in the movie who can be seen standing, and his shoes do seem a tad chunkier than those of his fellow gang members. I initially had him pegged at 5'9'', so I think your 5'8.5'' is accurate, Rob; especially if he said it himself. Sure, the guy isn't 5'10''; that's obvious. But at the same time he's certainly not as short as 5'6'' or 5'7''. One thing's for certain; this guy has been an excellent actor for decades; one of the best I've ever seen.
Check out this pic with McDowell on the far right and Jim Caviezel second from the left. If Caviezel is either 6'1'' or 6'2'', then the 2 men are too close in height for McDowell to be 5'6'' or 5'7''. Even if McDowell has lifts, and Caviezel has a very slight hunch in his posture, the difference in their heights is just too little for McDowell to be 5'6' or 5'7''. He must be around 5'9'', or at least 5'8.5''.
http://www.imdb.com/gallery/ss/0375104/Ss/0375104/saycheese.jpg?path=pgallery&path_key=McDowell,%20Malcolm
CelebHeights Editor
said on 21/Aug/05

From Sunday Herald 2002,
"[He is] shorer than you expect. In Gangster No. 1, he had to be shot from below to add the illusion of height, but his 5ft 9ins are packed with muscle"
GEKKO BIrd
said on 15/Aug/05
My friend who met him said "five-six and a half", so..he is adding two inches. Consider changing his height to 5'6.5" (169 cm).
GEKKO BIRD
said on 15/May/05
Malcolm was a very good looking guy in his heyday, but defenetly not a tall guy. My guess is 5'6 - 5'7 ,though his body is very well proportioned and he does have a somewhat "tall looking" frame. Im guessing that "5'8.5" he claims is with his shoes on.
Anonymous
said on 21/Mar/05
i saw malcolm mcdowell on michigan ave. in chicago about two years ago. i'm 5'7" and he was considerably shorter than me. i'd put him at about 5'5". granted, he may have shrunk a little, but i don't see how anyone could put him at 5'10".