Marc Singer's Height
6ft 2 (188 cm)
American actor best known for playing Mike Donovan in the TV series V and Dar in The Beastmaster.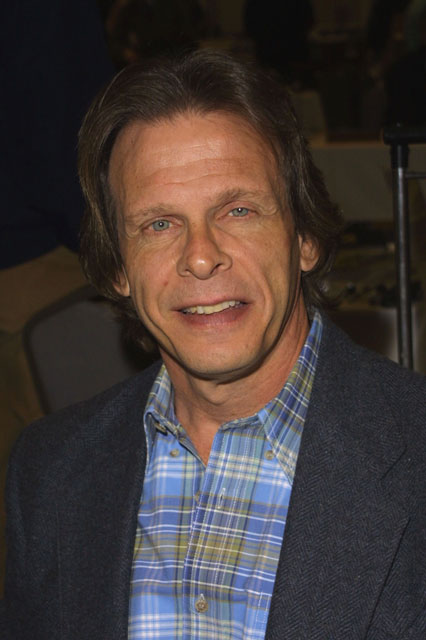 Photos by PR Photos
You May Be Interested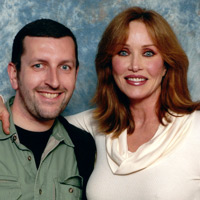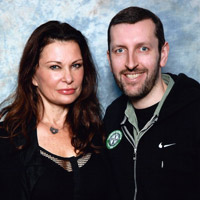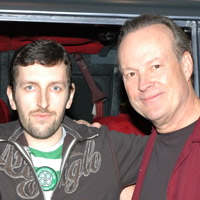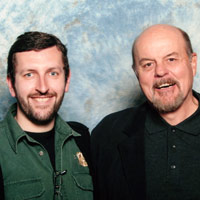 Add a Comment
17 comments
Average Guess (4 Votes)
6ft 1.75in (187.3cm)
slim 6'1
said on 12/Jan/21
187cm peak, 185cm current
Rampage(-_-_-)Clover
said on 13/May/19
Yeah he's probably somewhere around that today, Berta. Still that's only 1-2cm loss which I would class as little...especially compared to other guys is age or even 10 years younger!
He may still be close 6ft2
berta
said on 12/Dec/18
he is 70 years old. I guess he could be 186-187 range at best today? But at the same time a very fit guy who have lost very littel for his age
Rampage(-_-_-)Clover
said on 24/Jun/18
He was on Arrow. It's be interesting to see how he appeared next to Amell

Editor Rob
I can't even remember if there was a good scene
Rampage(-_-_-)Clover
said on 18/Feb/18
More 6ft1 zone today, Rob?
Easily 6ft2 peak

Editor Rob
A chance he could be heading towards that mark soon.
Some Guy
said on 26/Jun/17
I think he and 6' 1'' Stephen Amell had the same eye level in Arrow. Could he have lost an inch?
Richard
said on 23/Feb/14
I met him back in 2012 as well and we were the exact same height. I'm 6'2.
Great guy and a childhood hero of mine, very smart and inspiring.
TaranKapel
said on 26/Jun/13
Yep, I'm 6'1" and he was about an inch taller than me. Very nice guy.
Peter
said on 7/Dec/12
I met Marc Singer at a convention recently. I'm 6'1,5" and he was about half an inch taller than me, so 6'2 seems spot on. Though he did seem to get worse posture as the day progressed, he ws definitely this tall when I met him.
Oh, and EXTREMELY friendly.
Anonymous
said on 10/Apr/09
Yes, definately at least 6ft 2" Had a pretty decent build also, I gather he's a black belt in Kung-Fu. I remember watching V back in the early 80s when I was a kid. Used to scare the heck out of me, though parents were tougher back then in those days... it was part of the British Curriculum back then to scare your kids.
el toppo
said on 10/Mar/09
what the ****!!! I always thought marc singer was only about 5 foot 8! Granted I never put much thought into it because he just ALWAYS LOOKED SHORT! Can't believe he is 6 foot 2! wow
Yaspaa
said on 15/Apr/08
If Lou is 6'3 then Marc looks a little over 6'2,maybe 6'2.5.
Click Here
Mark
said on 9/Sep/07
Just watched "V". He towers over most of the cast (and he tends to overact a bit). Minimum 6'2".
Alex
said on 15/Sep/06
Hmmm.. He always seemed very tall to me. I would have guessed 6'3". He has a medium framed lean muscular build (looks roid free!) so he MAY be 188cm only - BUT in Beatmaster III (Eye of Braxus) he was not that much shorter than Tony Todd who is about 6'6". Also in Phoenix 2 AKA Droid Gunner AKA Cyberzone he was not dwarfed (in height anyway!) by The Teutonic Titan - German actor/Martial Artist Matthias Hues who is 6'5" and 240+ pounds of solid muscle.
Bob
said on 24/Jul/06
I seen Singer at the comic con and he's at least 6'2"-6'3" maybe 6'4". He's a nice guy very friendly to the fans.
dennis
said on 6/May/06
I talked too him today and he must be about 6 ft 2, cause that is how tall I am
and we where the same height.
Smoke
said on 9/Apr/05
Hmm...I'm guessing that the Dar character in Beastmaster must be 6'2", because this is also the height of Australian actor Daniel Goddard who plays him in the new edition of the show. Goddard really does look just about that height, but I'm not sure about Singer.