Mariel Hemingway's Height
5ft 10 ½ (179.1 cm)
American Actress best known for roles in movies such as Manhattan and Personal Best. In a 2002 Florida Sun article it mentioned,
"Mariel Hemingway stands tall - somewhere around 5 feet 10 or 11, she says"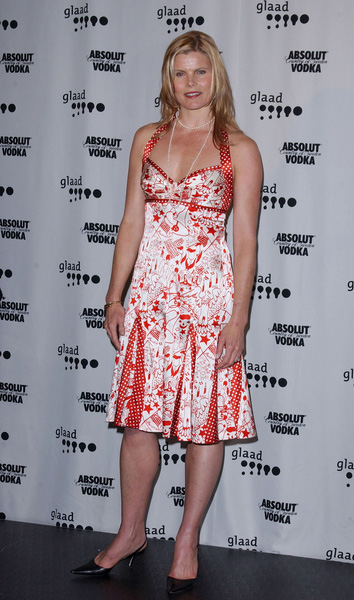 Photo by PR Photos
Add a Comment
14 comments
Average Guess (6 Votes)
5ft 10.79in (179.8cm)
Renato1
said on 19/Feb/21
How tall are her daughters? 5ft7 and 5ft8 My guess
Jennifer
said on 25/Apr/18
I read that she was/is 5'11" and her sister Margaux Hemingway was 6' tall, while their other sister was 5'11" so I guess it's in their genes. Mariel once said that their mother was very tall.
anon
said on 4/Apr/17
5ft10 range yh very tall for a women I can believe she is around that she does stand out for her height but any women at 5'10 plus will and then in heels for sure, Remember her in Delirious alongside John candy she would have been over 6'0 also in high heels, Have you seen her in that movie Rob?
Jen
said on 20/Jan/16
Yes I heard she was/is 5'11" and her sister was 6' so tall heights must run in the family.
MaryAnne
said on 5/Sep/15
Her sister was six feet. I like tall sisters ;) I wish I had a sister... :pp
Helena Ziona
said on 2/Sep/15
She has a very nice and well-balanced body proportion.
tiny
said on 7/Apr/14
Whoa!!! Nice height and very well buil too, check out those calf muscles & broad shoulders. Guess she is easily in the 175 - 180 lb weight range
Tim Wyatt
said on 16/May/08
I second the motion that was proposed by Mr. Mint, saying that I too would like to see an entry for Ernest Hemmingway.
Mr. Mint
said on 11/Jan/08
Rob, Can we make an entry for "Ernest Hemingway" I would love to see what people had to say bout him.
Thanks
Chris
said on 23/Aug/07
She looked fractionally shorter than Kurt Russell in The Mean Season. When you look at pictures of her next to other celebs she looks more like 5'9" or 5'9.5". I really doubt more than this.
Franco
said on 3/Aug/07
i would have never thought she's 5'10 or even 5'11, i always thought of her of a 5'7 woman maybe 5'8 but never above 5'8 so that was a surprise for me because i love her, good actress and nice looking.
i will say now 178cm for now until i check out her pix/movies etc and will post in a few days.
Gonzalo
said on 28/Mar/06
I think she is the only actress I`ve seen in my life. It had to be her. Saw her in NYc in 1990 and she was much taller than I. I`m (and was at that time) 5`9 and she was had threen inches on me. I can´t recall the footwear. It surprises me to see that she is just 5`10.
Jen
said on 23/Dec/05
I've seen her listed as 6 feet. Her late sister Margaux Hemingway was 6 feet, so it must run in the family. In a more recent interview, she said she was "either 5 foot 10 or 5 foot 11." She also said she didn't look that tall onscreen.
Smoke
said on 25/Apr/05
Ah! Right this is the actress I was referring to on another listing and couldn't recall the name! I guess her name was just too long for my teenaged brain! But yeah, there ya go, a woman who grew into her early twenties! She did say she was 5'10" and marvelled at how Kilborn still towered over her even though she was in heals.