Mark Charnock's Height
6ft 4 ½ (194.3 cm)
British actor best known for playing Marlon Dingle on ITV soap Emmerdale. He has also appeared in Cadfael. In the Daily Record he stated,
"I'm 6ft 4 &frac12 in, thin and geeky"
On his twitter account he has said his height a few times, including
"6ft 4"
,
"6ft 4 and a bit"
and also
"6ft 4 and a half"
.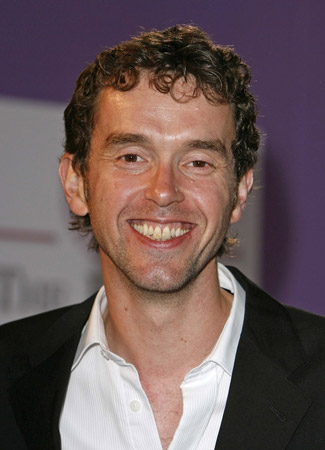 Photos by PR Photos
You May Be Interested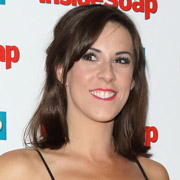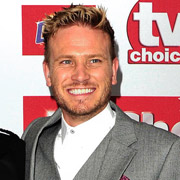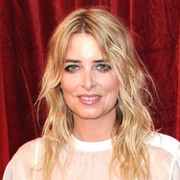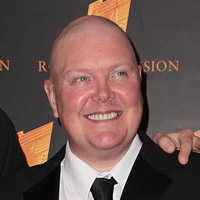 Add a Comment
31 comments
Average Guess (17 Votes)
6ft 4.5in (194.3cm)
Miss Sandy Cowell
said on 24/Feb/21
I honestly think that Mark has grown more handsome as he's got older. Sometimes I watch the Classic version of Emmerdale, and he comes over a little silly and awkward, though maybe 'little' is the wrong adjective to describe someone of HIS height!
6ft4.5. 😄
Miss Sandy Cowell
said on 3/Jan/21
Mark's character, Marlon's summing up to Zoe of the year 2020 just before the clock struck 12 midnight was perfectly apt.
Here's to seeing the smiles behind the masks, to hugging and getting closer again and to the 'big sloppy kisses' that we missed out on in 2020.
Cheers Mark! 🍻
6ft4.5. 😀👍
Miss Sandy Cowell
said on 13/Oct/20
I watched Classic Emmerdale this morning and was surprised to see a young Mark in the 90s episode. He hasn't changed much at all and I found it quite amusing!
😁👌
6ft4.5
Miss Sandy Cowell
said on 24/Jun/20
The arguments between Mark's Marlon and Al Chapman tonight were quite something! While Marlon is getting on well with Al's son, messing around and singing, Al loses his temper with him. "All these arms flapping about - and you're TOO TALL! I'm trying to WORK!" 😆👌
It's about to get emotional, so I'll continue watching.....
Meanwhile, Mark gets 6ft4.5. 😁👍
Sandy A Cowell
said on 10/Apr/20
Wow! He's playing the Chase and HE'S THROUGH TO THE NEXT ROUND!
Oh blast! I've already written about it, but I'm very excitable at the moment! 🤪
Miss Sandy Cowell
said on 28/Feb/20
Wow - at last he's out of prison! If he's a bit tetchy, it's only to be expected and he shouldn't be too hard on himself for losing his rag. It's only to be expected, given what he's been through. My one regret is that we didn't get a close up of Mark's Marlon and creepy Pierce as Mark was leaving the prison and Pierce arriving.
6ft4.5. 😁👍
Miss Sandy Cowell
said on 30/Dec/19
I've just seen Mark in 'The Chase' again and I enjoyed it just as much this time round! I refrained from checking if they'd win, but win they did - £22 each for their chosen charities! As well as Mark, on the team were Rachel Riley and Keith Duffy.
Mark was by far the tallest, all six four and a half of him!
Miss Sandy Cowell
said on 1/Dec/19
Blimey! Lanky Mark can't half pack a punch! I recoiled from my TV when he hit Andrew Scarborough's character, Graham, in the face, who immediately checked to see if his nose was bleeding!
6ft4.5. 👃🤛
Nik Ashton
said on 19/Oct/19
Mark is refreshingly honest!
I have seen him described online as a lanky chef!
Nik
said on 26/Aug/19
His on-screen character Marlon is described on his Twitter as being a "Freakishly tall fictional northern chef."!
I am so pleased to give Mark his 25th comment!
Miss Sandy Cowell
said on 24/Aug/19
@ Mr Screwer - Having just found out that Sandra was a backing singer for the greatly original Kate Bush, I shall refrain from bringing up anything doubtful about her. She was probably just following her script anyway!! 😉
Nik
said on 23/Aug/19
@ Sandy Cowell - I am sure that Mark saw the funny side of this, after all he's from Bolton (😂!)!
Miss Sandy Cowell
said on 23/Aug/19
On seeing the 5ft1 Isabel Hodgens driving a newly acquired ice cream/burger van, Mark's character Marlon comes out with "I can't work in THAT!"
I had no idea that they weren't designed for the very tall. Poor old Marlon!
6ft4.5.
Miss Sandy Cowell
said on 10/Jun/19
All I'll have to do is watch an episode of 'Emmerdale' and make sure Marlon's wife is in it, and I'll be sure to report back!
In the meantime, Mark can make do with 6ft4.5.
Miss Sandy Cowell
said on 27/Apr/19
That new wife of Marlon's needs urgent grammar lessons! I spotted three errors in a very short time indeed. 'Inspector Morse' would have worn his voice out telling her what's what. The thing that's so awful is, she's the local kids' HEADMISTRESS! 😛
I'll give her new husband 6ft4.5! Mark, also known as Marlon in 'Emmerdale', needs a comment for this year.... 😊
Sandy Cowell
said on 30/Dec/18
I am having the pleasure of watching Mark in a celebrity edition of 'The Chase', and he's not just very knowledgeable, he's as funny as I'd hoped he'd be! The Chaser in this is Anne Hegerty, and the conversation between Mark, her, and Rachel Riley is LOL crazy! There is another contestant, a pop star possibly from 'Boyzone' I think, who has made it through to the final. The trio have beaten Anne and now their chosen charities will receive the winnings! That's what it's all about!
With high heels, Rachel looks about 5-6 inches shorter than Mark!
Sandy Cowell
said on 18/Dec/18
Oh no! I have just read that they intend to write Marlon Dingle out of 'Emmerdale'. If that's their idea of a Christmas present, they can stuff it!
6ft4.5
Sakz
said on 16/Oct/18
He has a very thin, lanky frame so can give a taller impression.
Adey P
said on 25/Jul/17
I think he could even be taller than 6 ft 4.5!
Nik
said on 14/Jan/17
Is he the tallest soap star ever? I would say he may be.
Ned Schneebly
said on 13/Jan/17
I can see Mark at 6'4 or so, he's a bit of a beanpole. I think Emmerdale is awful these days, but I like Mark's acting. Seems like he'd make a good friend if you knew him in real life.
Arch Stanton
said on 19/Nov/16
Taller than I'd though too, I thought he was 6 ft 3 range.
James B
said on 5/May/14
I thought 6'3.
jordydecke
said on 18/Oct/13
Saw a few pics of him and Dominic Brunt (Paddy) Brunt has tried claiming 6'1 in some articles I've seen but he's 5'10 at best. Charnock is every bit the 6'4.5, in fact when wearing shoes probably 6'5.
Connor 184cm
said on 24/Sep/13
Rob what do you think on the heights of cain dingle and cameron murray off emmerdale for cain 6ft and cameron 5ft 10?
[Editor Rob: I don't watch the show much more than a few bits here and there, I did see one cast (or former) recently -
Billy Hartman
, maybe that is a good guide for the show]
Scott
said on 24/Jul/12
I always thought 'marlon' was around 6'3.5. Towers most of the other cast and always has. 6'4.5 ?? Hmmmm
Connor
said on 24/Jul/12
Rob, I have watched Emmerdale recently and Dominic looked a little taller like in the 183-184cm range next to 194cm Mark charnock, from what I saw he looked like he was wearing shoes that gave him 3 more centermeters or maybe 3.5 what do you think? (if you do watch it or if have watched it lately)
Connor
said on 14/Jun/12
Rob, would you ever consider adding Dominic Brunts height onto Celebheights?
[Editor Rob: I just had time to have a good look at these 2 guys and from what I see he looks nearly 5 inches taller.

which made me think Mark has got to be taller and what do you know, I just found that Mark himself claims 6ft 4.5, which I'm going to put him at now.

Dominic could be anywhere between the 5ft 11 and 6ft mark.]
Connor
said on 13/Jun/12
So you mean he could be either 5ft11.5 or 5ft11.75 Rob?
[Editor Rob: he might be just 5ft 11-11.5 but never looks 6ft 1 to me.]
Connor
said on 11/Jun/12
Hi Rob, how tall would you say Dominic Brunt is next to Mark? on google they claim he is 6ft 1 surely he's not two inches shorter than him and he looks nothing like 6ft 1 to me
[Editor Rob:yeah he looks under 6ft rather than over 6ft to me. ]
Anonymous
said on 10/Feb/09
no 6ft4.5 to 6ft5