Dominic Brunt's Height
5ft 11 ½ (181.6 cm)
English actor best known for playing Paddy Kirk on ITV soap Emmerdale. On his spotlight casting page his measurements were given: "Height: 6' (182cm) and Weight: 14st. (89kg)"
You May Be Interested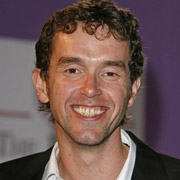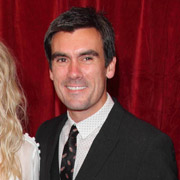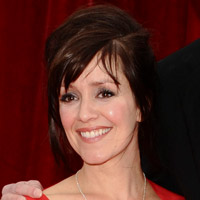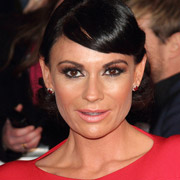 Add a Comment
10 comments
Average Guess (12 Votes)
5ft 11.4in (181.3cm)
Miss Sandy Cowell
said on 23/Jun/20
Paddy is lucky to have such a positive partner. He towers over her 5ft6.5, so her definitely gets his full 5ft11.5. 😄
Nik Ashton
said on 20/May/20
Look at this:
Click Here
Sandy A Cowell
said on 12/Apr/20
Well done to Dominic's Paddy for helping his newly-found father to read, and explaining what the words mean. Not only does Paddy play the part of a vet, which to people like me is an invaluable member of Society, he's a good fellow in real life too. I met someone who knew him behind the counter of an HMV store and he recommended me a film, 'Bait', which was an excellent watch and directed by Dominic in real life. I know I have mentioned this before, but being as he is on my TV right now, I thought it might be worth a second mention on this Easter Sunday. Happy Easter, Dominic! 🐣
5ft11.5.
Miss Sandy Cowell
said on 22/Mar/20
I felt genuinely sorry for Dominic's character, Paddy, when his baby daughter had disappeared while he was rushing his friend into the hospital, thinking he was dying. As if he hasn't got enough to worry about...
5ft11.5.
Miss Sandy Cowell
said on 2/Nov/19
⭐ Just because a baby has Dingle blood, doesn't necessarily mean it's born with a Dingle Dangle, Paddy! 😆
Miss Sandy Cowell
said on 24/Oct/19
Dominic's character Paddy's girlfriend Chas had a baby in last night's episode - in the pub lavatory! Convinced the baby's a boy, Chas suggests Paddy takes a better look. Surely he must have realized there was something missing!
👶❓👧☑️😕
5ft11.5.
Sandy Cowell
said on 12/Feb/19
Is it surprising that, after a strange-looking thespian-like bloke offers to sign his woman's chest that Dominic feels the need to sit down and burp at the pub table? I think not!
5ft11.5. I've seen Dominic in a couple of horrors, and he stood out as the tallest guy, despite walking in a way which might suggest that he's been taking lessons from Monty Python's Ministry of Silly Walks!
He's not taller than his 'Emmerdale' friend Mark Charnock though! His wife's chest was also being eyed up by the thespian's itchingly enthusiast pen!
Sandy Cowell
said on 9/Sep/18
I noticed that Dominic had a bit-part in the 'Inspector Morse' episode 'The Daughters of Cain'. He played a policeman and could have passed for 6ft, possibly because he weighed a little less.
Dominic can have 5ft11.5.
Ned Schneebly
said on 13/Jan/17
I've always booked this guy as a six footer, his corpulence may make him look shorter. He is a terrible actor, he really is.
Sandy Cowell
said on 21/Oct/16
Late this afternoon, I was buying a few DVD's in the HMV store, Bromley. One of them stars Emmerdale actor Dominic Brunt.The fellow who sold it to me, a bloke called Mark, told me he'd met him and interviewed him and that he was really nice. He also said that he's an amazing horror director and this was one piece of information I knew already, having seen him in the film 'Before Dawn', which he starred in with his wife (that was news to me!),and also directed.
I've only been watching Emmerdale for about 2 1/2 years and 'Paddy' (Dominic Brunt) is one of my favourite characters. He's a big and cuddly figure of a man, and although he hangs around with a friend who's much taller, you can still tell that he's a sizeable guy by comparing him to other cast members. I would have thought him to be around 6ft, and as he nearly is, that was a good guess!
I left the shop with another highly recommended film he directed called 'Bait'.
Emmerdale has been ridiculously good this week, with a particularly horrible event being the climax with four different stories leading up to it as experienced by different people. Dominic, or 'Paddy',was one of them.
When he briefly left Emmerdale to direct, I didn't know if he was coming back, but I am glad he did.
He has successfully taken on a new career path while continuing in the soap which found him fame.
It was good to hear from someone who'd met him that he's a very nice person!