Lucy Pargeter's Height
5ft 6 ½ (168.9 cm)
English actress best known for playing Chastity Dingle in ITV soap Emmerdale. She also appeared in Soldier Soldier, Dalziel and Pascoe, and film Anita and Me. On her talent agency, she was listed as
"Height: 5'7"
.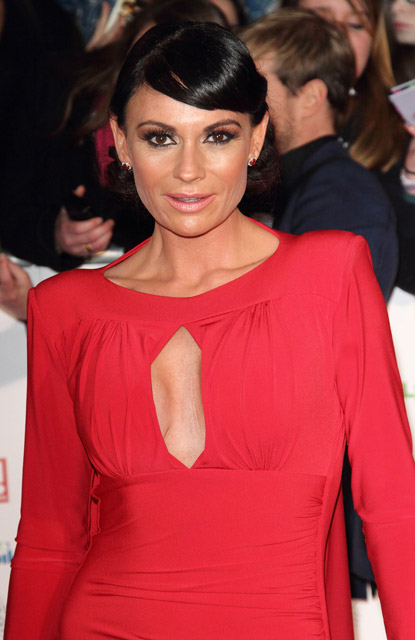 Photos by PR Photos
You May Be Interested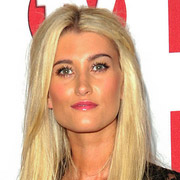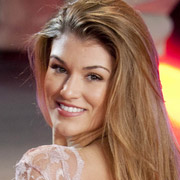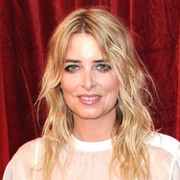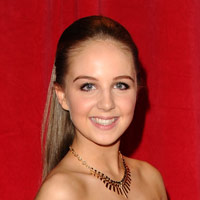 Add a Comment
15 comments
Average Guess (10 Votes)
5ft 6.38in (168.6cm)
Miss Sandy Cowell
said on 23/Jun/20
Chas and Paddy's lockdown episode was my favourite one so far, and it was her PMA that got both of them off their butts and kept them busy and constructive. Well done Chas Dingle aka Lucy Pargeter!
5ft6.5 and very trim. 😁💐
Miss Sandy Cowell
said on 29/Aug/19
I just saw Lucy on a Celebrity edition of 'The Chase'. She did impressively well and made her way through to the final. The other contestants were a Celebrity chef, a comedian turned thriller writer - and a very entertaining Joey Essex.
The final consisted of the first three and I noticed how Lucy was smiling away as she watched clever Anne Hegerty getting her questions right. The Celebs pipped Anne to the post though and beat her by one question, winning money for their chosen charities.
What a lovely, genuine lady, who shall get 5ft6.75 from me tonight. 😁💐
Paul Wood
said on 14/Jul/19
I always thought she was taller, 5ft 8in or even a bit more, but I think she wears boots with high heels a lot of the time on Emmerdale.
Sandy Cowell
said on 17/Jan/19
@ Gladstone Screwer - This is going back a few years now, but once when my friend and I were drunk, we woke up together in her bed! (No, sorry, but nothing 'went on', as it were!)
It was the most enormous bed, but in my state of inebriation, I cuddled up to my 5ft10/11 big-busted girlfriend. I could have woken up as sprawled out as I normally do, but no! I woke up realising I'd used one of her chests as my pillow!
I slept very soundly, thank you very much! 🛌 😁👍😉 🥝🥝
Sandy Cowell
said on 16/Jan/19
@ Gladstone Screwer - I thought you might be interested to know that Victorian Prime Minister William Gladstone was the brains behind the Church Penitentiary for the Reclamation of Fallen Women, in which Charles Dickens had a part. I think you'd rather have contributed to putting them there, n'est-ce pas? 😉
🥝🥝🌽
Sandy Cowell
said on 15/Jan/19
@ Gladstone Screwer - Ha ha ha! You've got them on the mind, haven't you?
🥝🥝 I've never really looked at them before - that is until now - and, yes, I agree they are an impressive size and shape! 😊👍
5ft6.5 for Madame Lucy.
Sandy Cowell
said on 3/Aug/18
Mainly off-topic:-
Lucy's brave character, Chastity Dingle, is playing the saddest, most difficult part imaginable, carrying her child to full-term and not even knowing if the baby will live for more than a few hours.
Until this storyline, I had no idea that babies could develop like this. Soaps are quite admirable for introducing tragedies like this to the public eye, and they always give helplines afterwards, for the poor souls who have either lived through this or are doing so now. Isn't this praiseworthy of them? It certainly puts things into perspective.
Lucy can have 5ft6.5. I took in her height when she was in the jungle, where the womenfolk are hardly in the right vicinity to sport high heels!
jinny90
said on 27/Apr/17
She looked a good 2 inches shorter than 5'7'5" Amy Willerton on im' a celeb . So either amy's height is underlisted here or Lucy is only 5'5.5".
Nik
said on 25/Jan/17
@Sandy Cowell
Well what is the beginning of tall for a woman is "shortish" for a man, however I see a lot of tall women about and a lot of short or shortish men so there are a lot of cases where women are as tall or taller than men. On average most people say there is a 5 inch difference between the 2 sexes but that is just an average though.
Well yes it sounds like that your peak height was 5'2" so that is the female equivalent to the height of the guys that were giving you stick, it's ironic that they were going on about your height then.
I never knew that Lucy Pargeter was 5'6.5" until I came onto this site, I had read on the Internet before that she was 5'7" and on another occasion I may have read that she she was 5'7.5".
Sandy Cowell
said on 23/Jan/17
@ Nik - Good point! I've got to agree that what is 'tall' for a woman is considered 'shortish' for a man.
I believe that a 5ft7 inch woman is equivalent to a 6ft man, which certainly isn't small! I believe there is a 5 inch accepted difference between the 2 sexes. That would make me the same as a 5ft6-6.5 male and you equal to a woman of 5ft2.5!
I have thought in these terms for absolutely years, so when I've received jip from guys of 5ft7 or so, and I have, I've retorted "well I'm the same height as you!" ☝ **
I've just finished watching Emmerdale and Lucy's character was drinking wine tonight! Heaven help anyone who tries to tell her how to live her life and what's good and bad for her health! She wouldn't tolerate it!
It has just dawned on me that Lucy is the same equivalent height as her 'tough guy' brother, played by 5ft11.5 Jeff Hordley. How's that for a happy coincidence?
** ...this is bearing in mind that I used to be taller!
Nik
said on 20/Jan/17
@Sandy Cowell
Well yes I may have classed Lucy Pargeter and Emma Atkins as weak tall but that is still tall! I wouldn't argue with someone who classed their heights as just being above average for women, but I would also have no problem with someone classing their heights as weak tall or indeed tall.
Well they are both within an height range that is common for men and women to fall into, they are both of a "common tall" height for a woman and their heights are "common small" heights for men.
Sandy Cowell
said on 15/Jan/17
@ Nik - Hello Nik! Yes, I can see how easily these two Emmerdale actresses stand out in the soap they star in as tall.
There was a lovely episode this week which I saw repeated this morning, where they go into a clubful of retired, eh, golfers - I think! But they were retired for certain and the flirty ladies start chatting them up and dancing with them! They did look, as you worded it, at least 'weak tall' considering how much people are sprouting up and well and truly tall by the standards of classic Hollywood actresses. I don't think they would qualify as 'model-girl tall' in this day and age though!
Anyway, shortly afterwards and still in festive mood, they bring them all back to the Woolpack! There you can see how these two are on par height-wise with the smaller men and well and truly tall in comparison to the other girls!🎶👭🎶
Nik
said on 14/Jan/17
@Sandy Cowell
I once thought that Lucy Pargeter and Emma Atkins were 5'7" and 5'8" respectively until I found out differently. I suppose they are tall for soap stars and bothare quite tall or maybe a weak tall for the general population.
Sandy Cowell
said on 11/Jan/17
This girl is such a laugh in Emmerdale! With Emma Atkins, she is one half of a female double-act!
She has a grown-up son in the programme, but you wouldn't think so to look at her! A teenager, yes, but not an adult one!
She has recently been sporting a shorter, more modern hairstyle in a lovely up-to-date colour scheme and it really makes the most of her 5ft6 - 5ft7 height! Before, she appeared a little shorter as she was swamped by hair - not that it wasn't nice! Long hair is a statement, but then so is any hairstyle. That's why it's so important to get it 'just right!' 💇 👌
Rojina
said on 18/Sep/16
Another one whom I almost predicted correctly