Eden Taylor Draper's Height
5ft 2 (157.5 cm)
English actress best known for playing Belle Dingle in the ITV soap opera Emmerdale.
You May Be Interested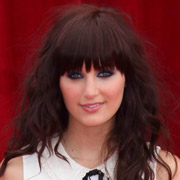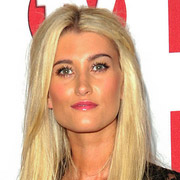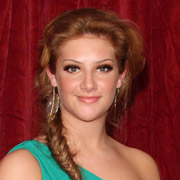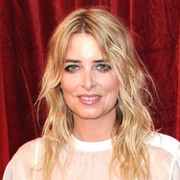 Add a Comment
16 comments
Average Guess (12 Votes)
5ft 2in (157.5cm)
Miss Sandy Cowell
said on 17/Nov/20
It's gone from bad to worse and the girl is hallucinating people who stress her out. So unfair.
5ft2 👱‍♀️💐
Miss Sandy Cowell
said on 15/Oct/20
Poor young Belle is so stressed out that she's hearing voices again. How sad. I hope she gets help soon.
(Re: Emmerdale, for those of you who don't live in the UK).
5ft2 for Eden. 👱‍♀️💐
Nik
said on 20/Jan/20
🗣 "5 2"!
Miss Sandy Cowell
said on 19/Jan/20
I'm most fond of Belle Dingle's new gingery brown bunnyrabbit, a present from her boyfriend!
🐇 - Gingery brown.
Eden, who plays Belle, shall get 5ft2.
Miss Sandy Cowell
said on 13/May/19
Ah! This girl had me in tears tonight.
5ft2.
Nik
said on 20/Mar/19
I like her name! 5'2" seems to be a popular call for her height!
Sandy Cowell
said on 17/Jan/19
@ Gladstone Screwer - Yes, she has really come into her own on the acting front for the few short years that I've been watching the Soap. One can definitely see that Eden has grown up and her maturity as a sensible young woman helps you stop wondering whether she's old enough to have stopped growing. I couldn't say that about her two and a half years ago, but I can now.
Another thing most noteworthy is that Sam's new other half makes Eden's Belle Dingle look really quite tall!
Sandy Cowell
said on 15/Jan/19
How lovely that Sam bought Belle a new pretty pink piglet to cheer her up! "It always used to work when one of us was down!" said Belle.
🐖🐷🐖🐷🐖🐷🐖🐷🐖🐷🐖🐷🐖🐷🐖🐷
After having suffered as the result of being the object of killer Lachlan White's affection, Belle has at last had the closure she needed, after the monster, who isn't tall but very well-built, was terrifying the poor girl from behind bars by using his father to do the dirty deeds. 😝🖕
I think Eden has settled at 5ft2.
Sandy Cowell
said on 25/Oct/18
⭐️ I'm so glad to say that Sam Dingle survived after all! Hooray!
Eden's Belle is back to full health, and I look forward to her finding a thoroughly decent boyfriend now, who is worthy of her.
5ft2.
Sandy Cowell
said on 4/Sep/18
As if Belle doesn't have enough to worry about already...
This morning while I was checking into Google, the latest Soap opera stories hit me, and everyone is up in arms about the slaying of Sam Dingle at the hands of Belle's 'boyfriend', serial killer Lachlan White. Isn't that Belle's brother? Good Lord, what on Earth is happening on this Soap? It's like a horror story, but it brings in the viewers because things like this are inconceivable to the normal, healthy mind.
Lachlan looks a well built 5ft8 next to the petite 5ft2 Belle, aka Eden Taylor Draper.
Sandy Cowell
said on 22/Jul/18
That poor girl has no idea what she's in for when she finds out the true nature of evil Lachlan White who she's been devotedly dating and supporting since his family were killed in a car accident deliberately caused by him, and his best friend died in an 'accident' - a rock over his head manoeuvred by White himself. What a sick rotter he is and the sooner he gets caught the better! He isn't tall - I have just seen him standing next to the 5ft2 Eden, or Belle, as she is called in 'Emmerdale'. I reckon he is 5ft7 or 8, but heck, is he powerfully built OR WHAT? He came out of prison all muscle bound and then the evil thoughts turned into reality.
I just pity poor young Belle Dingle when the emotionally fragile youngster finds out. Just as well she has a big brother, Cain, just under 6ft and about as hard as they come, who is more than capable of sorting out that horrid boy!
Eden gets 5ft2.
Sandy Cowell
said on 22/Mar/18
The lovely Eden is truly growing up now! Maybe that's particularly noticeable because there's a younger girl, 'Liv', on the scene in 'Emmerdale', who I think is 15 - and definitely shorter than Eden's 5ft2!
Today Eden gets 5ft2, as before!
Sandy Cowell
said on 27/Mar/17
Nina - Oh, I see! I thought she was 17! Thanks for the info!
I'd be surprised if she grew at 16 or 17, let alone 19! So it seems her growing is complete and 5ft2 is her height, unless she's one of these unusual exceptions Rob speaks about.
@ Rob - Would you be able to hazard an educated guess as to the percentage of girls who actually still grow as late as 19? Now that would be beyond interesting, seriously!
Also, percentages at ages 16 and 17 would be fascinating for us to know!
Nina
said on 2/Mar/17
Sandy, Eden is 19. I think she's a little old to be growing.
Editor Rob: Nina, it is very unlikely, but I have read some people (girls) claim to have gained height at 19...very rare though!
Sandy Cowell
said on 22/Jan/17
Yes, 5ft2 seems about right for this young lady!
I think that Eden's still young enough to grow another couple of centimetres, who knows?
Csimpson 6ft
said on 22/Dec/16
Shes very hot, yeah looks 5ft 2