Isabel Hodgins Height
5ft 1 ½ (156.2 cm)
English actress, best known for playing Victoria Sugden in the ITV soap opera Emmerdale. In InsideSoap she said
"I'm 5ft 2in and small"
.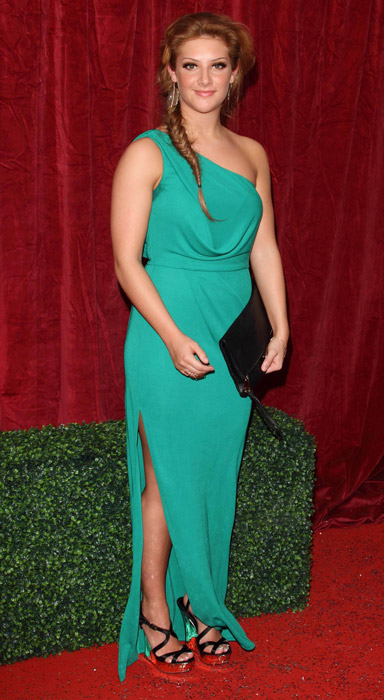 Photos by PR Photos
You May Be Interested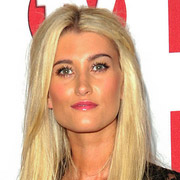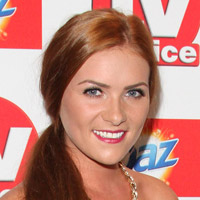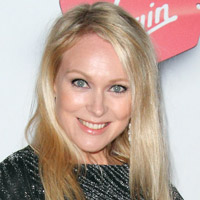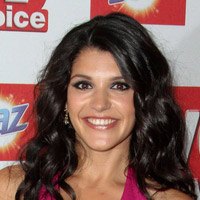 Add a Comment
14 comments
Average Guess (11 Votes)
5ft 1.5in (156.2cm)
Miss Sandy Cowell
said on 4/Dec/19
Poor Victoria is now having to live next door to her (deceased) rapist's mother, but I have a feeling she's not going to be as bad as her rotten apple of a son. She does have a nice son, after all, who acknowledges that his brother was a swine.
I've heard that it's on the cards that she delivers Victoria's baby....
This woman has two tall sons and she is smaller than Victoria, who can have 5ft1.5. 😁🔎📏👨👶
Miss Sandy Cowell
said on 2/Nov/19
I have a feeling that that evil rapist's brother might just be the friend she needs right now. He's gone against his mother and dead rapist brother TO DO WHAT IS RIGHT and comfort the poor girl. I hope he becomes a regular; I think he might!
Isabel gets 5ft1.5. 🌝💐
Ian Aldridge
said on 3/Oct/19
Shes petite cute around 5 foot 1
Miss Sandy Cowell
said on 5/Sep/19
If I happened along Isabel's situation, I wouldn't lose any sleep over being economical with the truth if it resulted in the swine ending up where he belongs.
😝🖕
5ft1.5.
Nik
said on 3/Aug/19
I like her hair!
Miss Sandy Cowell
said on 1/Aug/19
Isabel might be a small brunette and the actor who plays her brother, Ryan Hawley, tall and blond, but facially they are SO well matched! 😉
Isabel gets 5ft1.5.
Miss Sandy Cowell
said on 2/Jul/19
The cheek of the mother of her rapist! She called her son an INNOCENT BOY! Doesn't she realise that her beloved son has ruined someone's life. You never get over rape. EVER.
Miss Sandy Cowell
said on 18/Apr/19
I must admit, I like Isabel's new hair cut!
I can remember back to the 80's, when Charlene Tilton, who's about 4ft11, sported long hair as 'Dallas' star Lucy Ewing, nicknamed 'The Poison Dwarf'. The fashion magazines would bemoan that her hair would drown her and make her come over as smaller. Even if that is the case, if a shorter woman feels happier with long hair, why should her height put her off?
Isabel is a bit of a chamaeleon with her hair I've noticed. She's been blonde, brunette and redheaded, but I do think that this style, short and dark, really suits her. If it gives her the illusion of a bit more height, then good luck to her!
5ft1.5.
Littlelee168cm
said on 7/Dec/18
How tall would she be in the photo above Rob they look very high those heels could she even pass the 5ft 6 mark in those?

Editor Rob
They aren't big enough to push her that high, but I'd expect somewhere in 5ft 5-5.5 zone.
Sandy Cowell
said on 16/Nov/18
This girl doesn't half look tiny when she hugs Mark Charnock!
What the blazes has she been hanging around with that critical, mouthy-as-hell geezer for? He told her that she was out of shape and plenty more besides because she didn't want to jump into bed with him straight away! Then her brother walked in and got rid of him, just in time.
He was plying her with alcohol and, had she slept with him and continued drinking like that, she would soon have been minus her excellent figure AND her self-respect!
Good riddance to bad rubbish!
Isabel gets a shapely 5ft1.5.
Sandy Cowell
said on 28/Sep/18
I have to agree with Anonymousbloke!
I have difficulty accepting that Isabel is quite as short as this. She sure looks small next to the tallest cast member of 'Emmerdale', one Mr Charnock, but she doesn't look up to Natalie J Robb quite as much as you'd expect for a three-and-a-half inch height difference.
I'm therefore going along with Anonymousbloke's 5ft2. 😀👍
Anonymousbloke
said on 8/Dec/17
Saw this video of her with Michelle Hardwick and she didn't look much shorter than Hardwick, who's 5'3", so I'll estimate 5'2".
charli johnson
said on 23/May/17
I am 21 years old and I am only 5ft 4". I actually thought she was 4ft 11"
Sandy Cowell
said on 25/Nov/16
I never knew Isabel was this short! I see here she has kind of reddish hair! I had just got used to her as a blonde and now she has dyed her hair a dark brunette!
I agree that it is great fun to see what you look like with different hair-colours. I think it stems back to my childhood when I wanted an identical twin with the complete opposite hair colour to me! I didn't have one, of course, but I found her in my best friend, Susan! We wore the same clothes and same plaits in our hair and our toys were also the same, but in differing colours!